Relive Le Guess Who? with lots of exclusive audio & video recordings
Friday Dec 13th 2019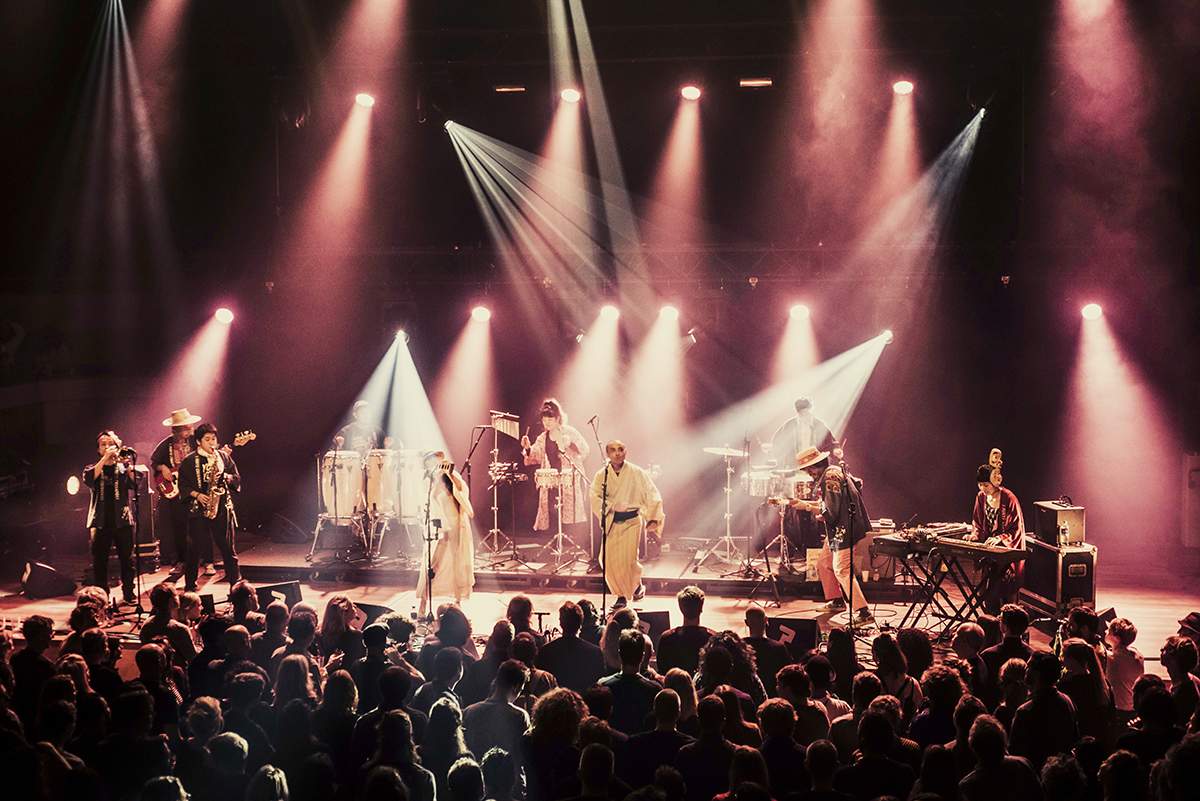 Visit our recordings section for lots of exclusive audio & video recordings of Le Guess Who? performances. The first 2019 recordings are now being made available, with more to come soon, but you can also discover the performances of older editions, featuring a.o. Art Ensemble of Chicago, Saul Williams & King Britt, Kadri Gopalnath, Circuit des Yeux, Mary Margaret O'Hara, Mount Eerie and many more.
Minyo Crusaders - Mamurogawa Ondo / Aizu Bandaisan, live at Le Guess Who? 2019:
Makaya McCraven - In These Times, live at Le Guess Who? 2019:
Additionally, you can subscribe to our YouTube channel, where you can find video portraits, live recordings, and more, or listen to our Soundcloud profile for lots of audio recordings from the festival.
Kali Malone - Live at Le Guess Who? 2019:
Minyo Crusaders photo by Jorah Sarah.