About Utrecht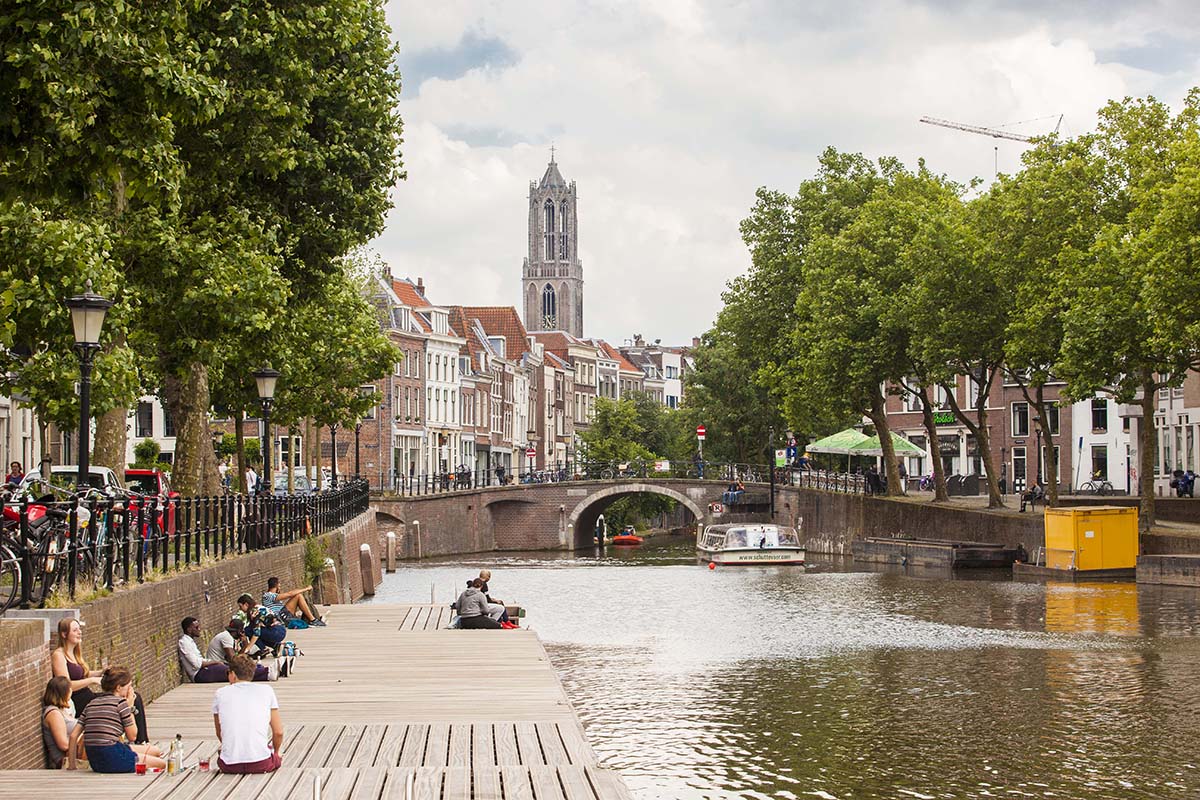 How to describe the city of Utrecht in just a couple of words? Words most used by our visitors to describe the city of Utrecht are friendly, atmospheric, hospitable, high-quality, open-minded and a trusted surrounding.
"I guess the best feeling I had (rather than a special moment) was just walking around town. Going from one venue to the other. Knowing I'd see something interesting there (even if I didn't like it, I knew I'd find it interesting); that was the most special thing." - Quote from visitors survey
Utrecht, The Netherlands' fourth largest city, is a very lively and hospitable place. Built around the centuries-old Dom Tower, the city center is branched by many picturesque canals, some with extraordinary wharf cellars that house shops, cafés, restaurants, and bars along the water. Add to that the charm of the many merchants' houses, courts scattered throughout the city, and the ancient next to modern architecture, and you start to have an idea of what brings so much charm to this city.
Being one of the Netherlands' oldest cities makes Utrecht a stunning setting for a city festival like Le Guess Who?. Its compact, medieval city center also makes it very easy to get around and explore. Although a lot of festival venues are within walking distance, we advise you to rent a bike during the festival in order to move around quicker and easily visit venues such as De Helling and dB's as well.
"A multispace, all-inclusive four days of joyful musical provocation in inviting Utrecht (…) Make the trip once and you'll never look back." - MOJO Magazine
The fact that Utrecht is often described as a town by visitors pretty much says it all. It's a city with a welcoming atmosphere and the cozy feel of a small town. Being a university town and home to many young entrepreneurs, Utrecht is also a very liberal and multicultural place.
Do you want to explore Utrecht a little further? Tourist information can be found here. Check out the Stay22 map below for an overview of accommodation options during Le Guess Who? 2023.
Photography: Jurjen Drenth; Juri Hiensch; Ramon Mosterd.