Le Guess Who? - Code of Conduct & House Rules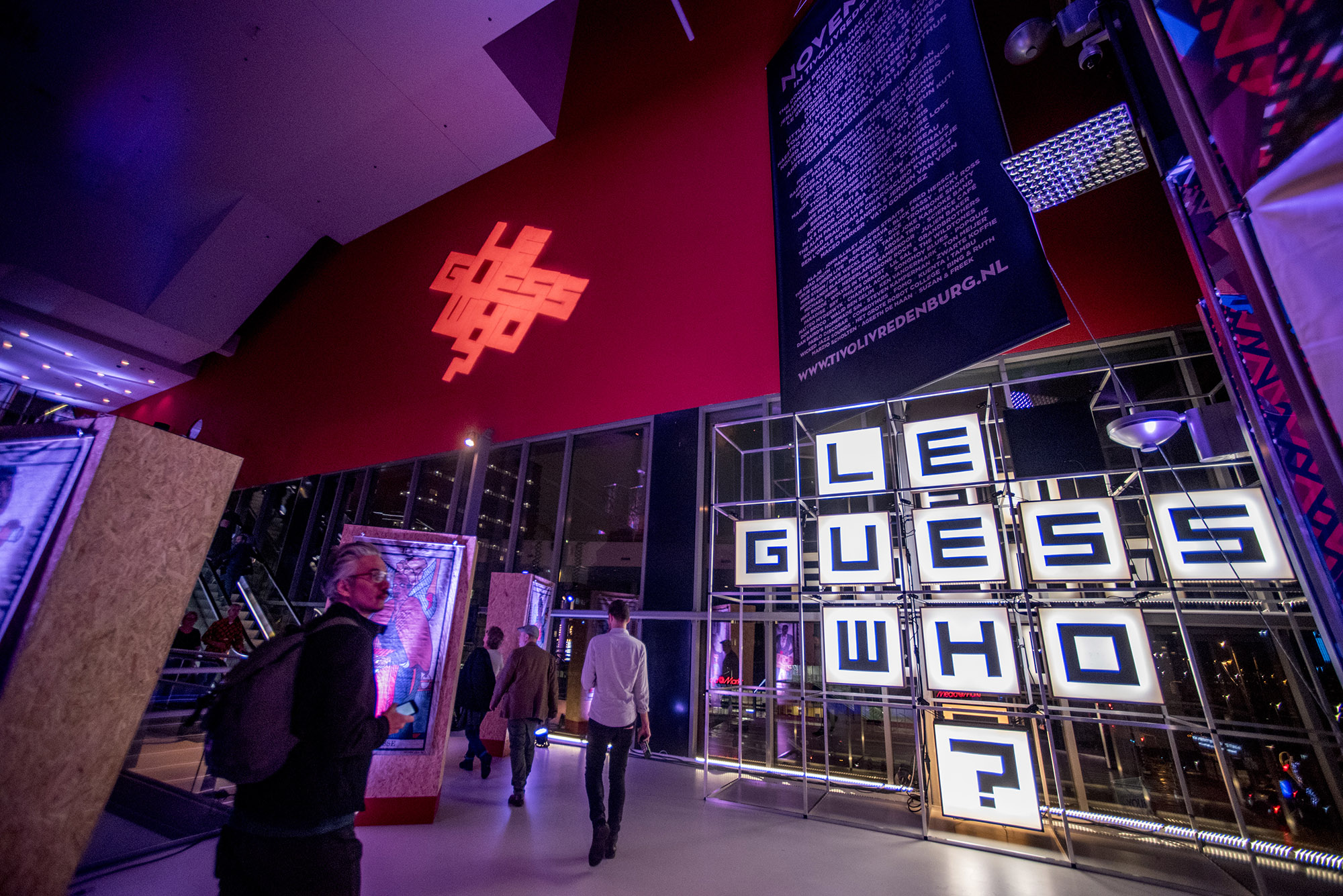 Code of Conduct
Le Guess Who? is a non-profit foundation that has been aspiring to smooth a path for underrepresented artists in different music genres by giving them a stage in the heart of Utrecht since 2007.

Social Safety, Inclusivity, and Equality are indispensable to our infrastructure.
Our audience is international, our content is international, and our team is international. Passion for music is what unites us, and within this union, it is vital to assert our values.
This includes:
- Discriminating acts of all kinds are prohibited. Zero tolerance policy for any hint of discrimination.
- Verbal or physical abuse is faced with serious consequences.
- Harassment, sexism, homophobia, transphobia, ableism, and ageism do not have a place within our community.
- Safe atmosphere is our number one priority; if a single person feels unsafe, then we failed in our mission before we even began.
- Respect is gained rather than requested. Do not overstep your boundaries in order to gain yours.
- Equality, Equality, and Equality.
- We do Blur boundaries in art but not in morals; boundaries there should not be questioned.
As the Romani proverb says: "Stay where there are songs."
The spatial in which music exists is one that turns humans into dancing souls. Be joyful, be vulnerable, get curious, dance, and connect. Be human, be you, and enjoy.
The code of conduct above is applied to everyone related to our festival, our team, artists, partners, and our audience.
House Rules
ENTRANCE: Le Guess Who? is only accessible with a valid wristband, unless otherwise noted.
AGE RESTRICTIONS: Children up to 12 years old are welcome to accompany their parents free of charge. We strongly advise that any children under the age 16 visit Le Guess Who? under parental supervision.

Please note that there is an exception for two night locations: WAS. is a 21+ venue and BASIS is an 18+ venue.
RESPECT: Please respect our festival, its artists, the venues we use, our volunteers, our staff, the inhabitants of Utrecht, and your fellow festival visitors. We are all in this together.
CONSENT: Respect each other's boundaries and always ask for consent before engaging in any physical or intimate contact. Any unwanted physical or sexual contact will not be tolerated.
DRUGS: Drugs are not permitted in any of the Le Guess Who? venues.
WEAPONS: No way.
PETS: Pets are not permitted at the festival.
BAGS: Please note that all festival venues are allowed to check bags upon arrival at the venue. This will be for safety reasons only.
FOOD & DRINKS: We politely request that festival visitors refrain from bringing their own food and/or drinks into the festival venues. Nearly every venue hosts a bar, and there will be a market of food-stalls at TivoliVredenburg.
ALCOHOL: Alcohol will only be served to visitors who are 18 years+. Bar staff are permitted to request identification.
SMOKING: As per Dutch Law, smoking in public buildings is not allowed. Smoking is only permitted outside.
SOUND: It is important to note that some concerts may be quite loud. Watching these performances, as well as providing ear plugs, is the visitor's owns responsibility. Please take care of your ears and use ear plugs during performances. Some venues offer them for purchase, including TivoliVredenburg, EKKO and De Helling.
PHOTO/VIDEO/AUDIO: The use of professional photo, video or audio equipment is strictly prohibited, unless you have been given permission by the festival team and possess proper accreditation.

Please note that following the House Rules is mandatory for all festival guests.
In case of infringement, the organization of Le Guess Who? reserves the right to deny further festival access.