Le Guess Who? House Rules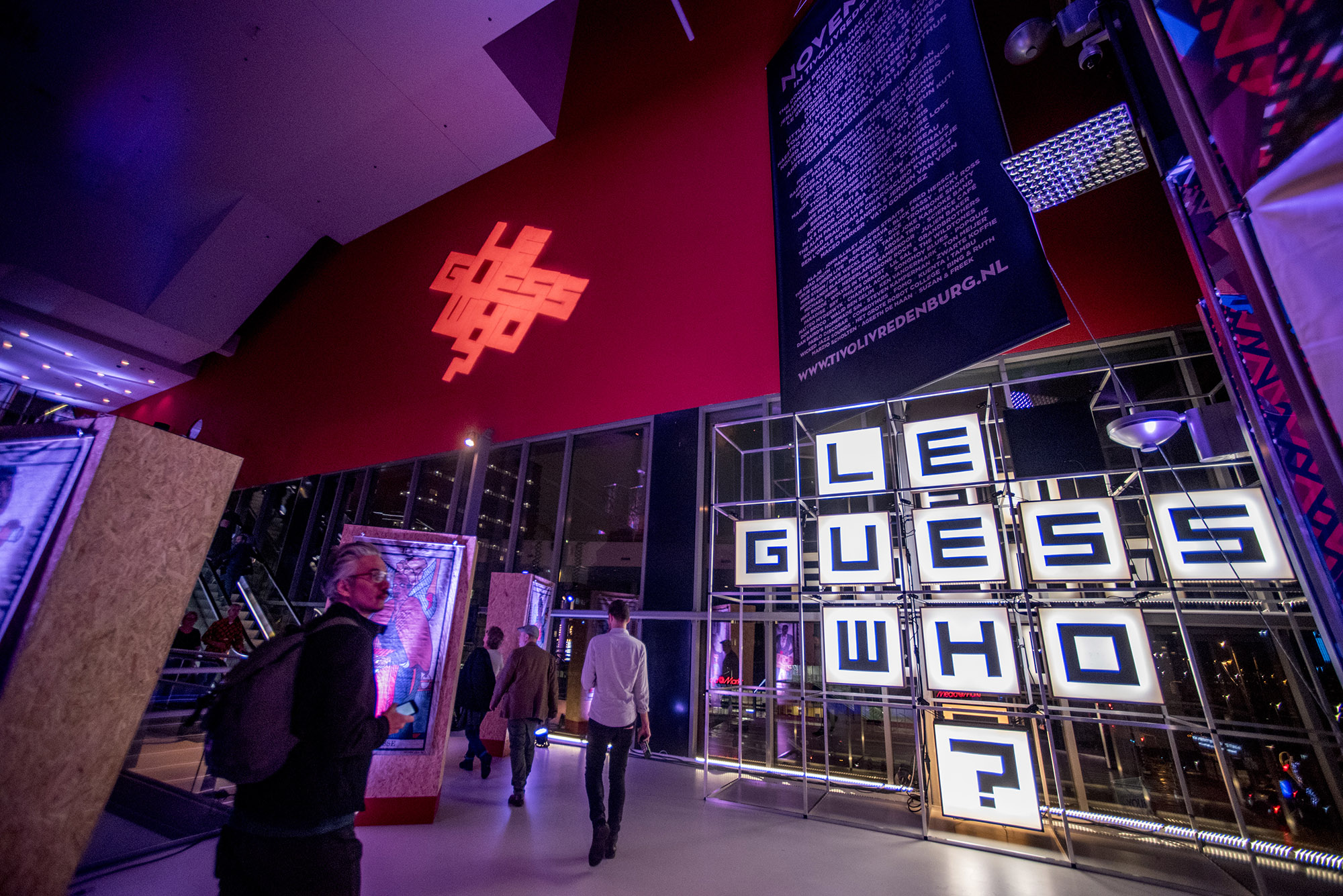 ENTRANCE: Le Guess Who? is only accessible with a valid wristband, unless otherwise noted.
AGE RESTRICTIONS: Children up to 12 years old are welcome to accompany their parents free of charge. We strongly advise that any children under the age 16 visit Le Guess Who? under parental supervision.
RESPECT: Please respect our festival, its artists, the venues we use, our volunteers, our staff, the inhabitants of Utrecht, and your fellow festival visitors. We are all in this together.
DRUGS: Drugs are not permitted in any of the Le Guess Who? venues.
WEAPONS: No way.
PETS: Pets are not permitted at the festival.
BAGS: Please note that all festival venues are allowed to check bags upon arrival at the venue. This will be for safety reasons only.
FOOD & DRINKS: We politely request that festival visitors refrain from bringing their own food and/or drinks into the festival venues. Nearly every venue hosts a bar, and there will be a market of food-stalls at TivoliVredenburg.
ALCOHOL: Alcohol will only be served to visitors who are 18 years+. Bar staff are permitted to request identification.
SMOKING: As per Dutch Law, smoking in public buildings is not allowed. Smoking is only permitted outside.
SOUND: It is important to note that some concerts may be quite loud. Watching these performances, as well as providing ear plugs, is the visitor's owns responsibility. Please take care of your ears and use ear plugs during performances. Some venues offer them for purchase, including TivoliVredenburg, EKKO and De Helling.
PHOTO/VIDEO/AUDIO: The use of professional photo, video or audio equipment is strictly prohibited, unless you have been given permission by the festival team and possess proper accreditation.

Please note that following the House Rules is mandatory for all festival guests.
In case of infringement, the organization of Le Guess Who? reserves the right to deny further festival access.