Arooj Aftab - Live at Le Guess Who? 2021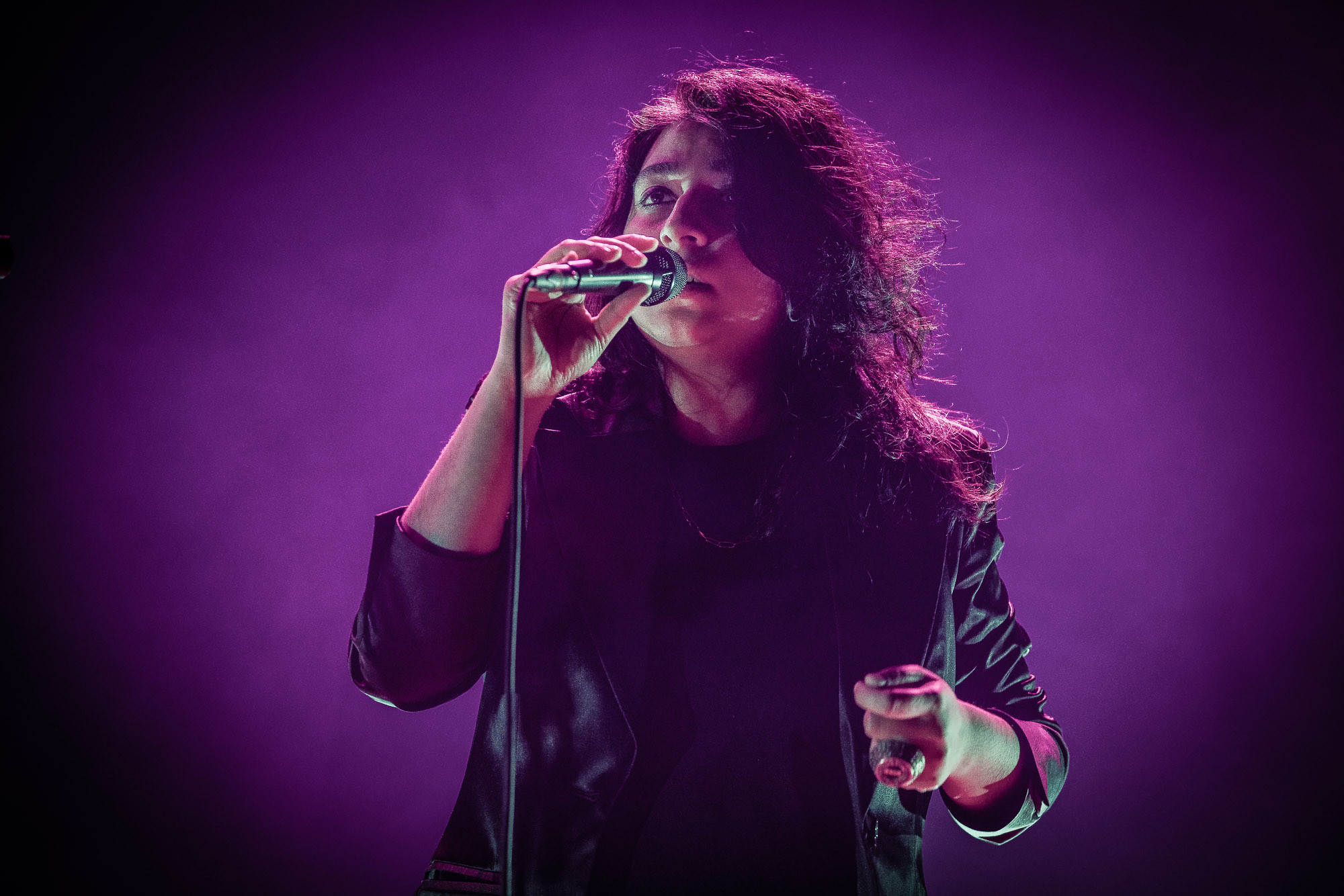 Earlier this week, Brooklyn-based, Pakistani singer Arooj Aftab won the GRAMMY Award for Best Global Music Performance for her song 'Mohabbat'. She performed live at Le Guess Who? 2021, the international festival for boundary-crossing music & culture, as part of her first ever European tour.
Arooj Aftab is the first Pakistani artist to win a GRAMMY Award (she was also nominated in the category for Best New Artist). Le Guess Who? is proud to now share the concert film featuring four songs - including 'Mohabbat' and 'Last Night' - from Arooj Aftab's stunning live performance at TivoliVredenburg during the 2021 festival:
"To hear her sing is to, momentarily, angrily, reject all that Roland Barthes said about the grain of the voice as Aftab has distilled her vocalisation until no grain at all remains, and her song has become a pure – elevated and elevating – expression of style as shining moral imperative. Her voice is not simply polished but burnished until one feels one may momentarily catch a reflection of the wonder of existence reflected in it, no matter how briefly. Her voice, a true intoxicant for those of us who no longer imbibe" -
The Quietus
About Arooj Aftab
Inspired by the work of Sufi poets and musicians that came before her, the Berkeley-trained musician searches for the same feelings Sufi poetry often inspires; 'peace, patience, simplicity'. Her latest record 'Vulture Prince' garnered high praise across the globe. On the record, Arooj Aftab honors and rethinks century-old ghazals; a form of South Asian poetry and music she grew up listening to with her family.
Le Guess Who? Recordings
The publication of this recording is part of Le Guess Who?'s ongoing expansion of the festival's recordings archive, with 50+ recordings from past editions now freely available online. It contains audio and/or video recordings of Mazaher, Anoushka Shankar, Eddie Chacon, Suuns, Alabaster dePlume, The Microphones, Mary Margaret O'Hara, Aldous Harding, Deerhunter, Makaya McCraven, Art Ensemble of Chicago, Beverly Glenn-Copeland, Neneh Cherry, Mount Eerie, Selda Bağcan and many more.
Captured at TivoliVredenburg's Grote Zaal on Thursday, 11 November during Le Guess Who? 2021.
Arooj Aftab: Voice
Petros Klampanis: Double bass
Maeve Gilchrist: Harp
Direction: Dammes Kieft
Camera: Anaïs Saebu, Jonathan Sipkema, Nicky Pajkić, Rikash Gobardhan, Yuma Eekman, Dammes Kieft
Production: Claudia Rison
Montage: Dammes Kieft
Audio recording: Marc Broer & Philip ten Brink
Audio mix: Marc Broer
Photography: Ben Houdijk