Read via The Quietus: which records would Angel Bat Dawid seek out at the Mega Record & CD Fair?
Sunday Nov 7th 2021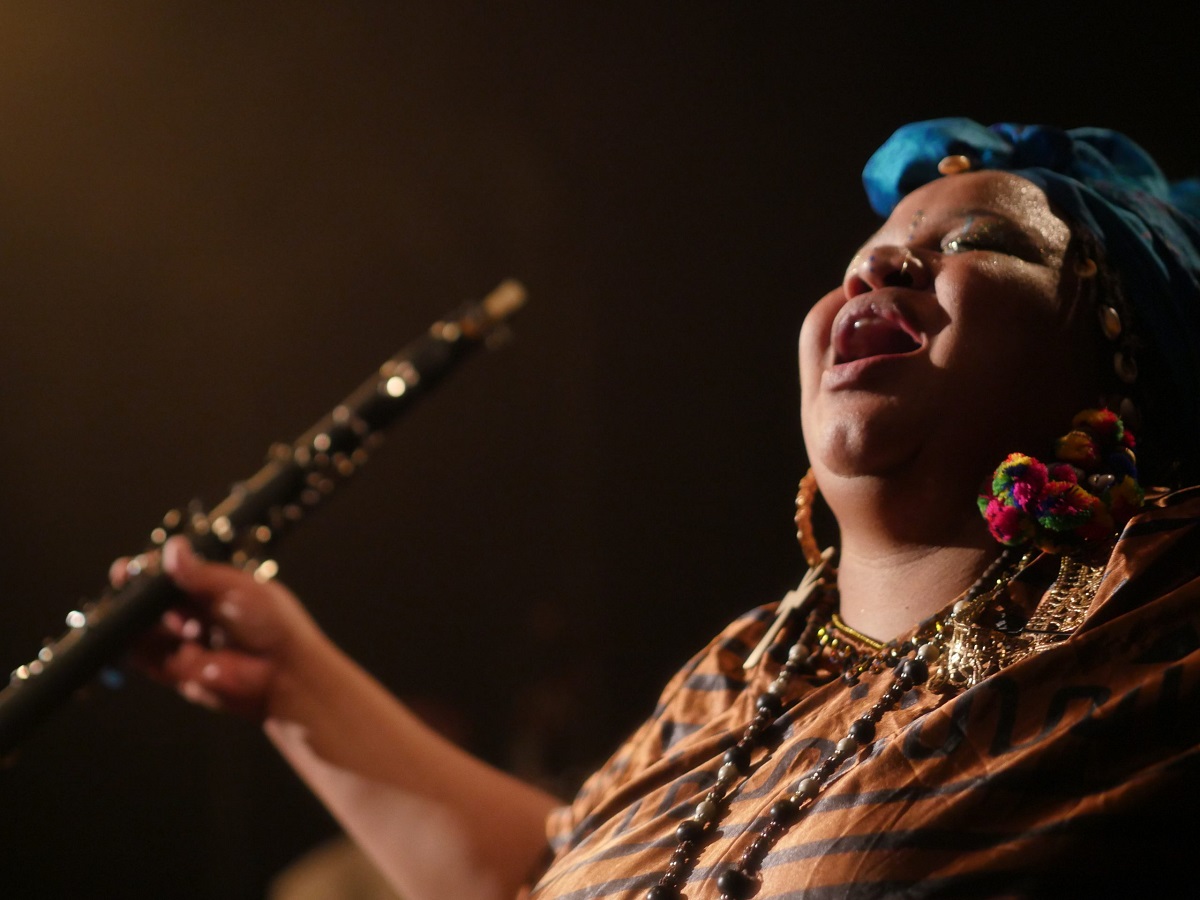 We're very excited that this year, Le Guess Who? will coincide again (for the first time since 2018) with the Mega Record & CD Fair (November 13 & 14 in Utrecht), which is Europe's biggest record fair.
As a preview for both the festival as well as the fair, we're collaborating with The Quietus on a new series where we ask our artists which records they would go crate-digging for at the Mega Record & CD Fair, which record they've been listening to the most over the last year, and more.
The 13th preview of the series features free jazz musician, clarinetist, piano player, and composer Angel Bat Dawid, who will perform solo, as a special guest of Sons of Kemet and as part of Damon Locks' Black Monument Ensemble at this year's festival. She discusses Chicago music, her love for records in general and a.o. Art Ensemble of Chicago, Bob Marley, and Stevie Wonder.
Read the full article here and listen to her latest release 'Hush Harbor Mixtape Vol. 1 Doxology' below.
"I could easily go on Discogs and get any record I want, but there's something about going in and seeing all those bins of records and not knowing what you're gonna find." -
Angel Bat Dawid
Angel Bat Dawid will perform at Le Guess Who? 2021. Other artists performing at the festival are a.o. Sons of Kemet with Special Guests, Matana Roberts & Jessica Moss, Irreversible Entanglements, Gabriels, and many more.