Knekelhuis Presents: four artists you don't want to miss at Le Guess Who? 2021
Saturday Nov 6th 2021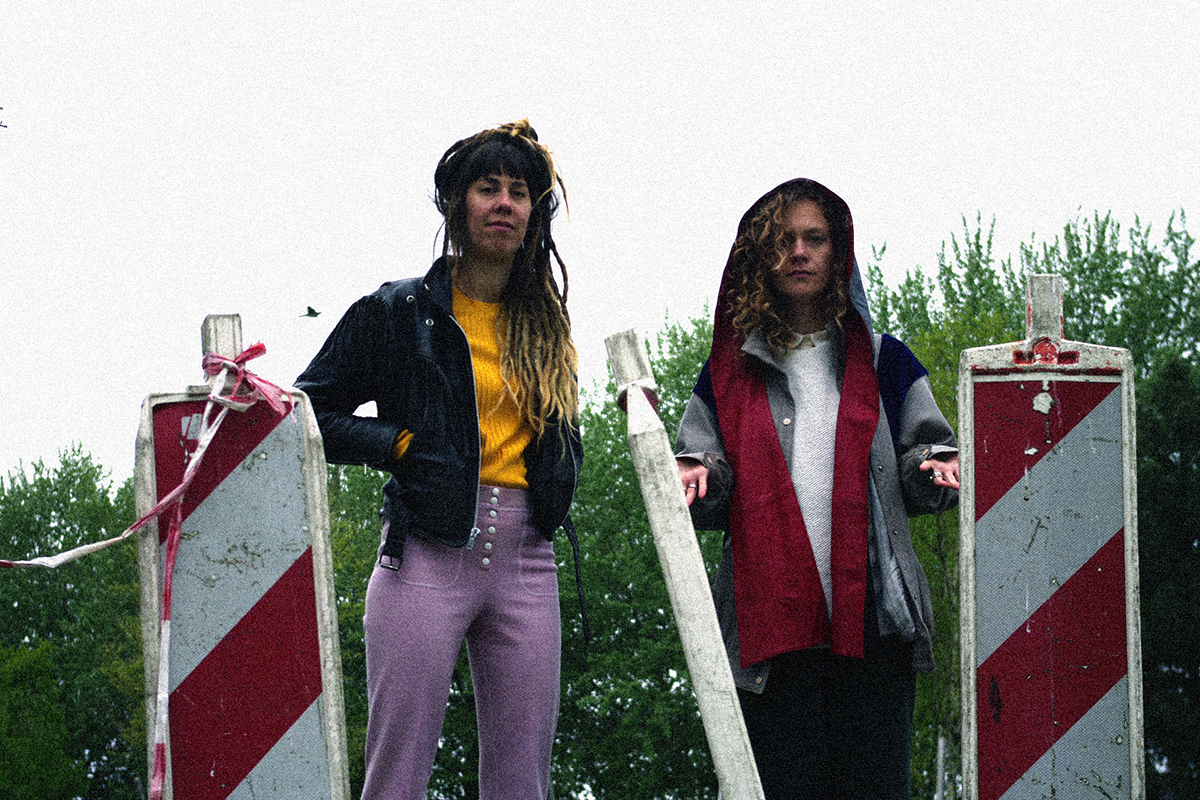 Knekelhuis is an Amsterdam-based independent record label that heightens the aesthetic similarities between different genres, eras, and scenes, including wave, punk, synth-pop, industrial, ambient, techno, and abstract electronics.
This year, Knekelhuis is presenting an international selection of label-related artists and dear friends that are going to play their live sets at two locations: EKKO and LE:EN. Now, the label introduces you to these artists personally.
Reymour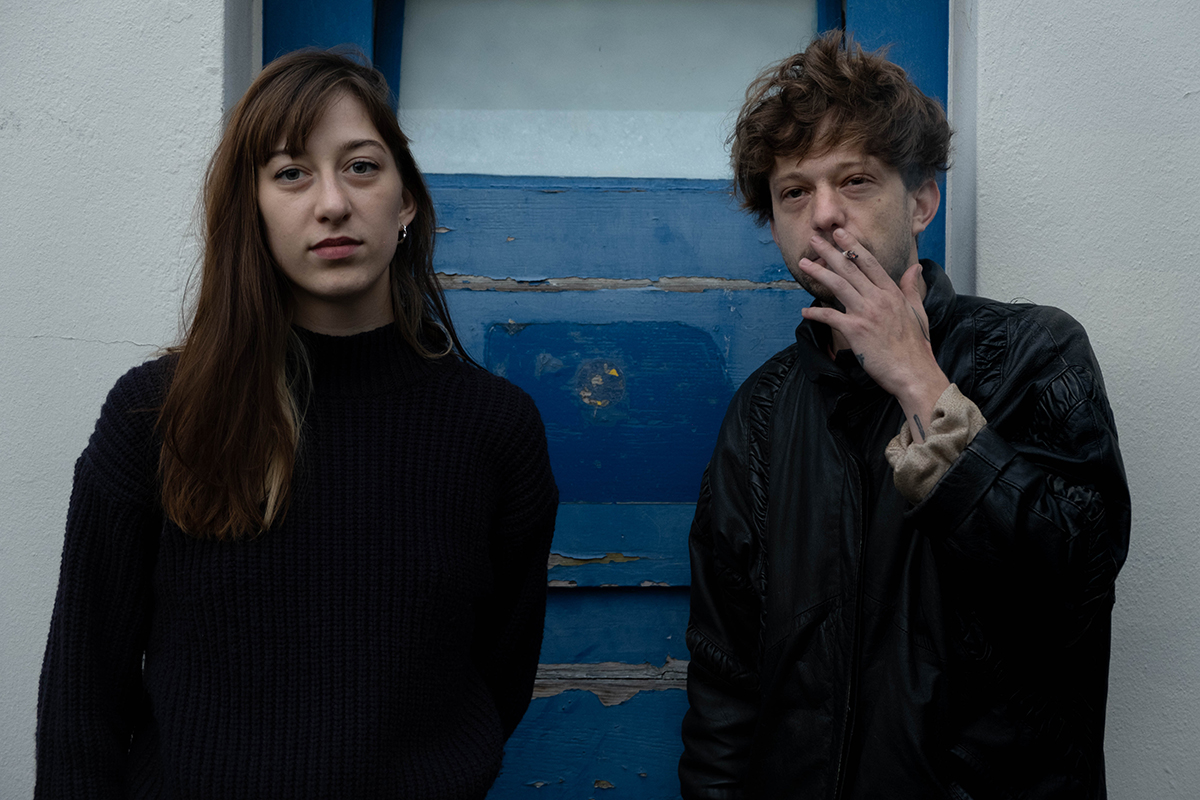 Reymour - Photography by Robyne Dubief
On Friday, November 12, the psycho-romantic adventure Reymour and space cadet Patricia Kokett are going to perform at LE:EN.
Reymour exchanged the quietness of the Swiss Alps for Brussel's busyness, and out of it came their debut album 'Leviosa', full of quirky adventures somewhere in-between the cute chanson française tradition and dizzy synthpop.
When asked what are the main inspirations for unique lyrics of their songs, Reymour mentions lyricists like Jacques Brel, Serge Gainsbourg or Boris Vian, and pop icon Lana Del Rey. Their texts are also inspired by different poetry, either written on paper or seen in movies.
Lou, the vocalist of the band, often writes lyrics from emotion translated by images, she admires the importance that each word can have and its impact. Listen to their debut album 'Leviosa' below, or live at 19:30, at LE:EN.
Patricia Kokett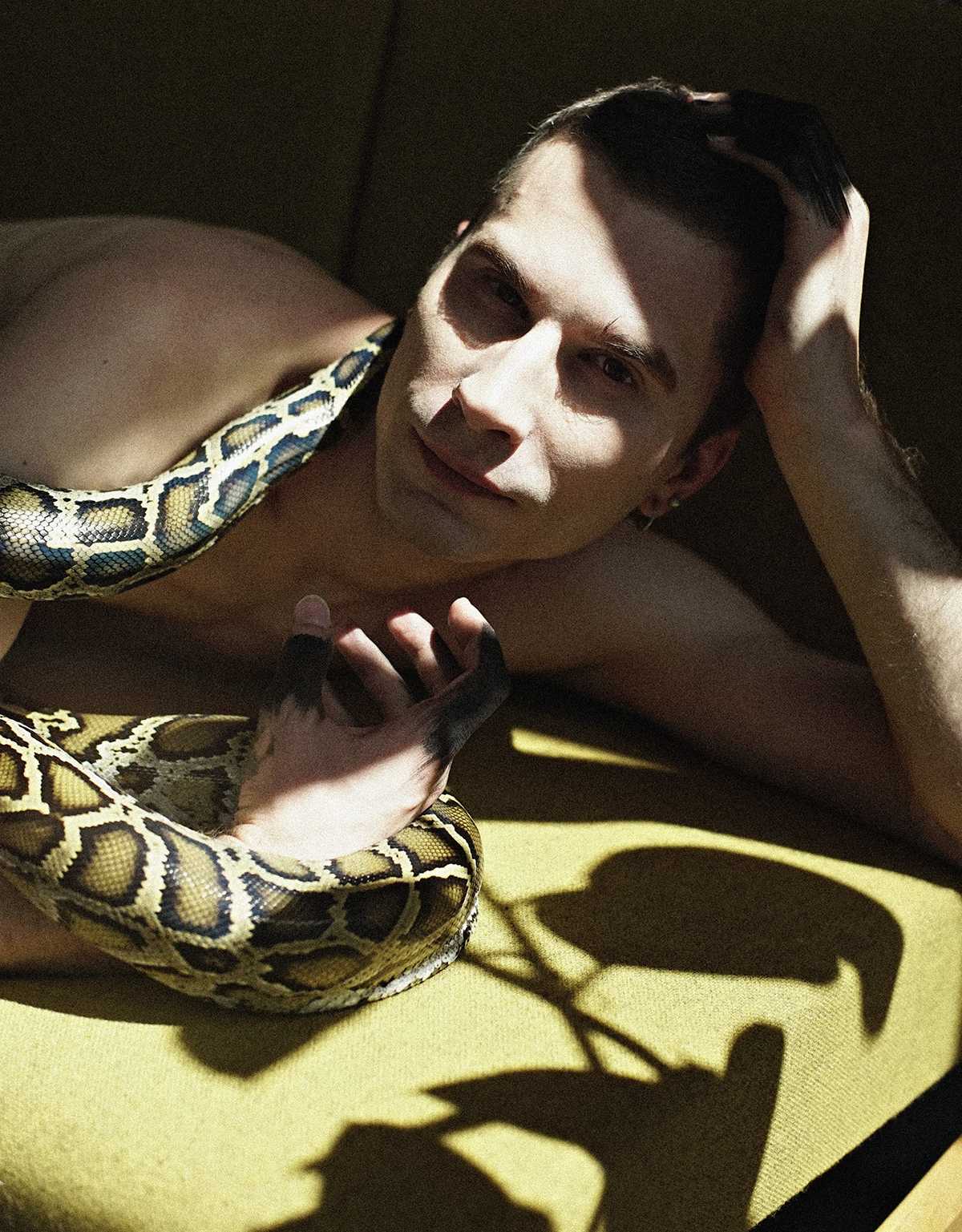 Patricia Kokett - Photography by by Ugne Steponaviciute
Another one of Knekelhuis' exports is a neo-trance chug fuel Patricia Kokett. With his 2020 debut 'Bizarr', the artist quickly proved his knack for creating transcendental, immersive sonic experiences; the powerful cathartic result of each track is expected to be even more amplified on his upcoming live set.
"'Bizarr' was a dedication to my interest and love for the Nine Emperor Gods Festival, which happens in Phuket island, Thailand and my love for THBC music. The festival itself is heavy, gruesome, festive, welcoming, ritualistic - truly a unique experience, which I strongly recommend for every western society's person. Nine Emperor Gods experience grew some strong emotions and inner observations which turned out into music. It's ecstatic and melancholic, ritualistic and transcendental, basically something which avoids being trapped in antagonism's cage - it's neither dark nor bright. That's what made a huge impact - despite all the gory scenes it's about cleansing and spirituality." - said Patricia Kokett.
'Bizarr' is available below; Patricia Kokett's live performance starts at 22:00.
Jean Luc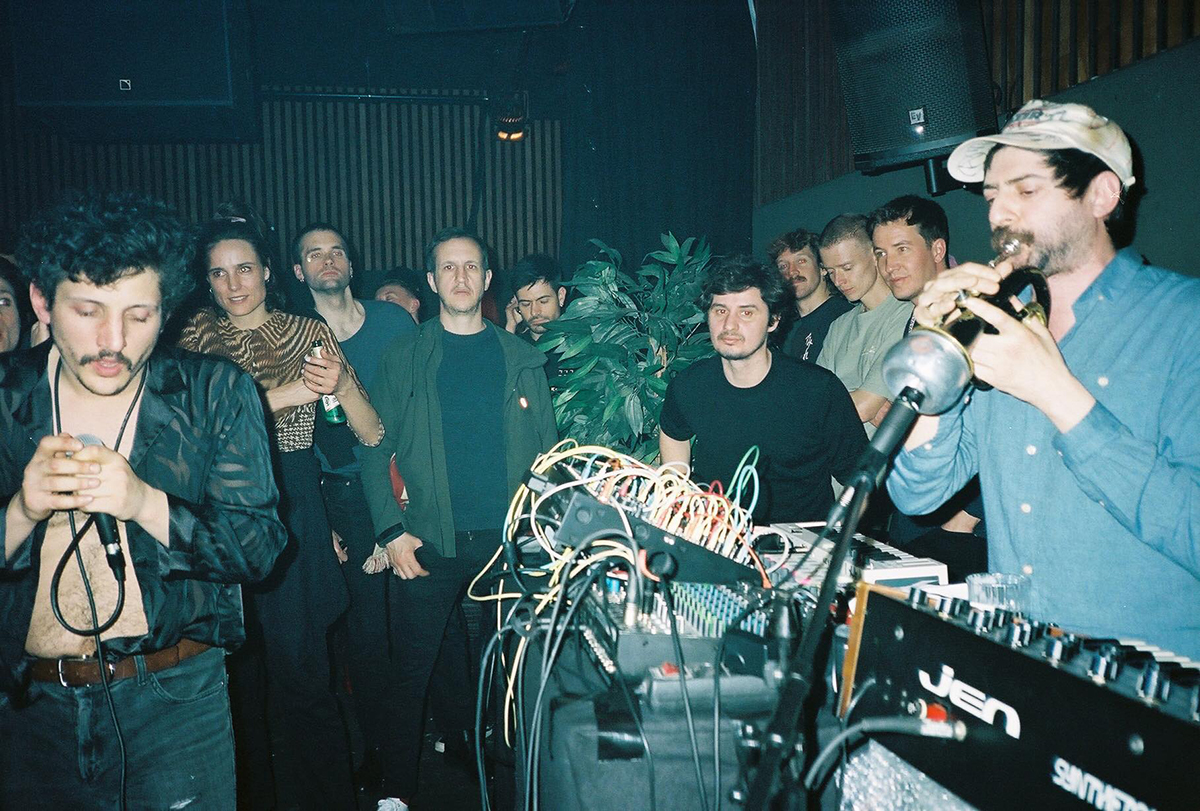 Jean Luc - Photography by Naomie Lagadec
Knekelhuis invites you to spend Saturday evening with Jean Luc, an international project gathering artists living in three different Western European countries. Jean Luc creates a crossover of Krautrock and French chanson, their music is ambitious not just in its own shape, but in the peculiar space it seeks to occupy as well.
Their debut album, 'Des Litres D'Essence', tells a story of creativity, freedom in sound and, above all, playfulness. Their venture evolved into a very original blend of cosmic music, utilizing instruments that fit into the neofolk Krautrock domain, vocal experiments into French chanson territory, infused in Berlin's cosmopolitanism.
The members of the project never lived in the same city, and each of them is pretty busy doing their stuff on the side, which means that they are doing Jean Luc seriously, but when it comes. When asked what they intend for in their live performances, members of Jean Luc said that they are aiming for "a good sweaty waltz and for some saliva in Ariel's cornet".
Explore the music of Jean Luc below, or experience their performance on Saturday, 21:10, at EKKO.
Spill Gold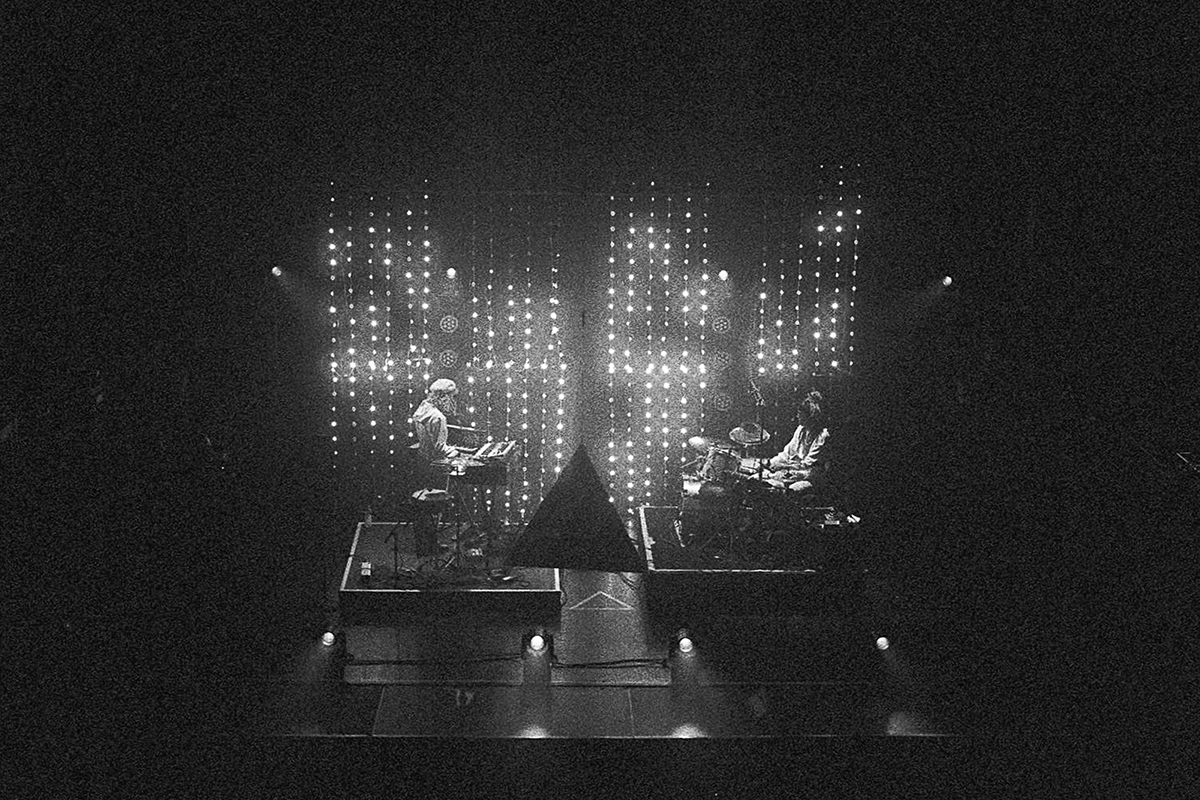 Spill Gold - Picture by Maaike Ronhaar
Last but not the least, an Amsterdam-based experimental duo Spill Gold, will finish the Knekelhuis Presents program on Sunday afternoon.
Spill Gold is a band born from the members of Dutch dream-pop ensemble Bird On The Wire, and have been telling vivid stories with their music since 2017. Every move conjures a wilder, quirkier sonic narrative for listeners to lose themselves in, aided by their phantasmagoric vocals and feral instrumentals.When asked how do they compose their songs, Spill Gold told that they are writing while playing live:
"We never use computers, so we see how far we can get with our limbs, pinkies, sequencers and occasionally a tongue. But the thing is.. as soon as we go into the studio we look at the song again.. start composing and thinking in layers and layers.. and then sometimes the song transforms into a multi headed monster we can't possibly play like that live. So we make a new version again. We also love to, once in a while, cover ourselves and think of the songs in a different way.. adding live elements and improvisation into it."
Check out their latest album 'Highway Hypnosis' and listen to their live performance on Sunday, 17:15 at EKKO.