James Holden added as curator + more new additions; day tickets on sale now
Wednesday Aug 23rd 2017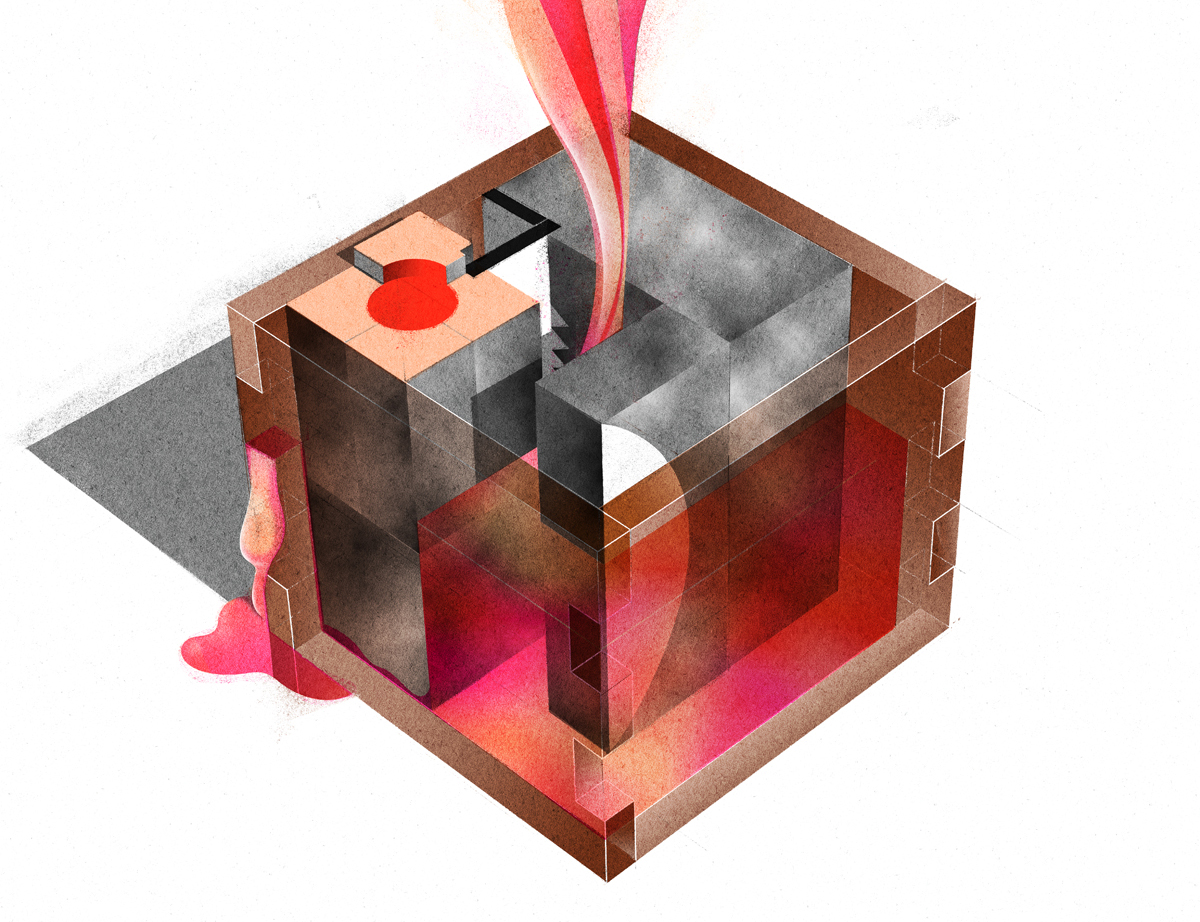 Electronic sound explorer James Holden is added as curator for Le Guess Who?, hosting multiple stages on Saturday, 11 November. Performing is Moroccan Gnawa musician Maâlem Houssam Guinia & Band. Houssam is the son and successor of the late, emblematic Mahmoud Guinia, with whom Holden worked in Marrakech in 2014, recording the collaborative 12" Marhaba.
Other artists curated by James Holden are Bosnian accordion master Mario Batkovic; Jerusalem In My Heart; Hieroglyphic Being's mix of acid house, industrial and spiritual jazz; Robert Aiki Aubrey Lowe; noise brutes Sex Swing; Ex-Easter Island Head; XAM Duo; and the previously announced jazz stalwarts Shabaka & The Ancestors. Holden will also present his new performance 'James Holden and The Animal Spirits' at the festival.
Other curated programs
Other acts rounding out the curated programs include a solo piano performance by Cate Le Bon, and Lost Horizons: the new project from Simon Raymonde of Cocteau Twins (both curated by Perfume Genius). Gonjasufi is curated by Shabazz Palaces, and Grouper has added Tiny Vipers, a rare performance by Roy Montgomery, and Coby Sey. Versatile drummer Han Bennink invites a cast of collaborators, including Thurston Moore, Terrie Ex, and Steve Beresford.
Patrick Higgins - Hyperborea & Gesualdo's Tenebrae Responsories for Holy Saturday
Composer, guitarist and producer Patrick Higgins (also a member of New York avant-garde outfit Zs) will perform with string ensemble of the Netherlands Chamber Orchestra at Le Guess Who?. The performance will feature the European premiere of his own composition 'Hyperborea No. 1', about impending climate collapse, as well as a live rendition of Carlo Gesualdo's 'Tenebrae Responsories for Holy Saturday'. Gesualdo (1566-1613) was an Italian composer and nobleman from the late Renaissance who explored novel progressions, harmonies, and tonality that were unheard of in his time, and influenced the likes of Igor Stravinsky and Wolfgang Rihm.
The full program for Le Guess Who? can be found here. The curated programs for Le Guess Who? 2017 are now finalized; more artists for the general program of the festival will be announced soon.
Day tickets on sale now
From August 23, day tickets for Le Guess Who? 2017 are available here. 4-Day Festival Passes are also available, and day schedules for the festival can be found via our line-up page.
All newly announced artists:
Patrick Higgins - Hyperborea & Gesualdo's Tenebrae Responsories for Holy Saturday
Curated by James Holden:
Maâlem Houssam Guinia & Band
Shabaka & The Ancestors
Mario Batkovic
Hieroglyphic Being
Jerusalem In My Heart
Robert Aiki Aubrey Lowe
Ex-Easter Island Head
Sex Swing
XAM Duo
Curated by Perfume Genius:
Lost Horizons
Cate Le Bon (solo piano)
Curated by Shabazz Palaces:
Gonjasufi
Fhloston Paradigm
Film: Relatos Salvajes
Curated by Grouper:
Tiny Vipers
Roy Montgomery
Coby Sey
Lighthouse: Films by Paul Clipson
Film: La Double Vie de Véronique
Curated by Han Bennink:
Thurston Moore & Han Bennink
Steve Beresford & Gerard Bouwhuis
Omri Ziegele, Ernst Glerum & Han Bennink
Nora Mulder, Mary Oliver & Greetje Bijma
Terrie Ex & Spring Heel Jack
Alexander von Schlippenbach & Han Bennink
Han Bennink Trio & Joris Roelofs
Curated by Jerusalem In My Heart:
Toukadime
Charles-André Coderre presents Granular Shadow
More artists to be announced.