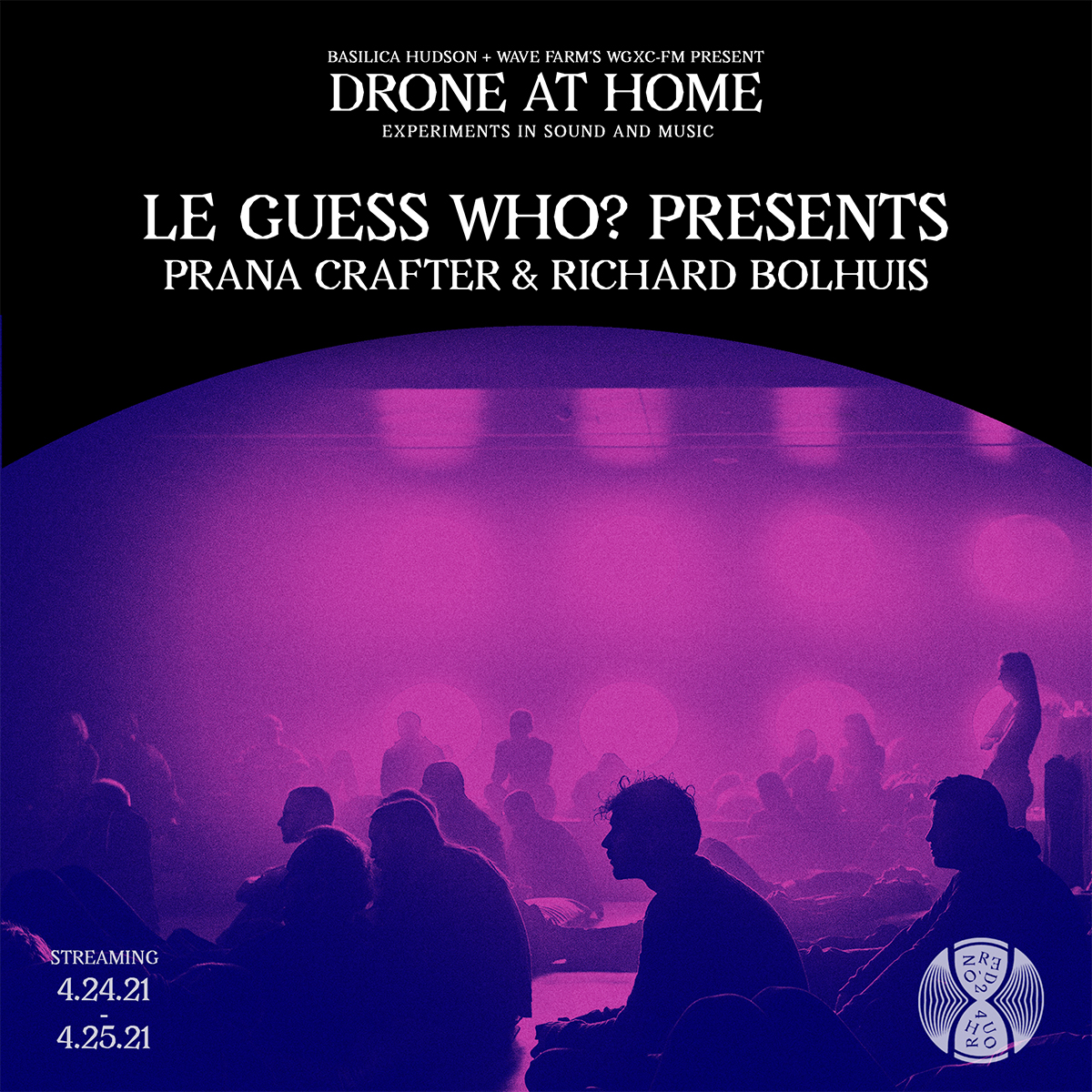 LGW presents Prana Crafter & Richard Bolhuis during Basilica Hudson's DRONE AT HOME 2021
Thursday Apr 1st 2021
We're proud to contribute to Basilica Hudson's DRONE AT HOME online broadcast, April 24-25, with a special collaboration between Dutch visual artist Richard Bolhuis (who was also part of our 24-HOUR DRONE in 2014) and LGW19 artist Prana Crafter, who summons guitar meditations, kosmische drones, and mystic acid folk mantras.
This collaboration will kick off DRONE AT HOME 2021 on Saturday, 24 April, at 12PM EDT / 6PM CEST. Check out the full schedule here.
Basilica Hudson have been our partners in DRONE since 2014; DRONE AT HOME will be presented as a longform audio and visual experience. Local and global. DRONE without borders.
"For the past 7 years, 24-HOUR DRONE presented with Le Guess Who? has kicked off Basilica Hudson's season into bloom, as a sacred wake-up call for the building in her winter hibernation. With our indoor space still closed to the public due to COVID-19, this year we will bring DRONE to the airwaves in collaboration with Wave Farm's WGXC 90.7-FM Radio for Open Ears." -
Basilica
Line-up:
Canada Resonance Agency (featuring Cares, Beard Close, Indweller (Colin Fisher and Ilyse Krivel), David Jones, Steff Juniper / Quivering, Mandelbru, Matt Nish-Lapidus / New Tendencies and Gideon Steinberg, Xuan Ye)// Maria Chávez // Brian Dewan + Ross Goldstein // Drone Not Drones (featuring Luke Heiken, IOSIS, Neon Menhirs, John Marks, Crystal Myslajek, Meredith Gill, and Iceblink)// LaMont Hamilton // Inter(air) (featuring Sam Johnson, Nick Levine, Justin Pietro, Sarah Francis Rose, Matt Luczak, Mitch Van Dusen, Tom Christie, and more to be announced)// Le Guess Who? presents Prana Crafter & Richard Bolhuis // LUMEN PROJECT (featuring Fadi Tabbal, Julia Sabra, Mathias Landæus, Yasmine El Baramawy, Vincent Bahar, and Nathan Larson)// NRRF B(b) Radio (featuring Jonny Farrow, Anna Friz, Stephen Germana, Jeff Kolar, and Peter Speer)// Chloe Alexandra Thompson
About 24-HOUR DRONE:
An immersive event and all-encompassing experience, 24-HOUR DRONE is a roving, international series presented by Basilica Hudson and Le Guess Who?, featuring musicians and sound artists experimenting within the spectrum of drone to create 24 hours of unbroken, uninterrupted sound.
Through this expanded programming, 24-HOUR DRONE strives to break down barriers across borders, offering an opportunity to connect diverse musical communities and traditions, offering a localized snapshot of DRONE within the larger context of universal sound. 24-HOUR DRONE's immersive and meditative nature emphasizes communion. This is a shared experience devoted to unifying players and listeners alike.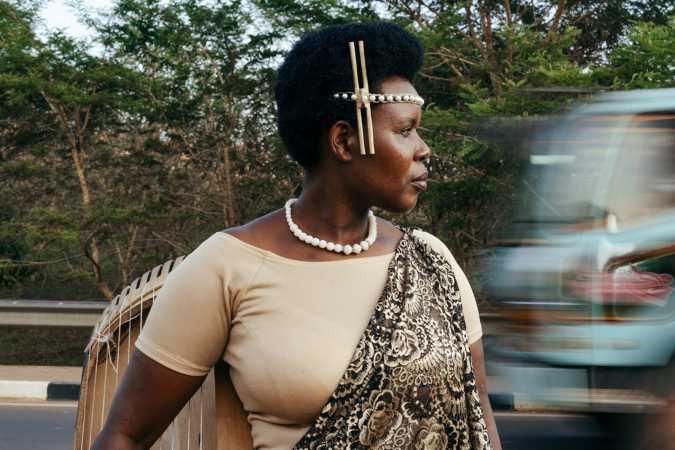 Sunday Nov 26th 2023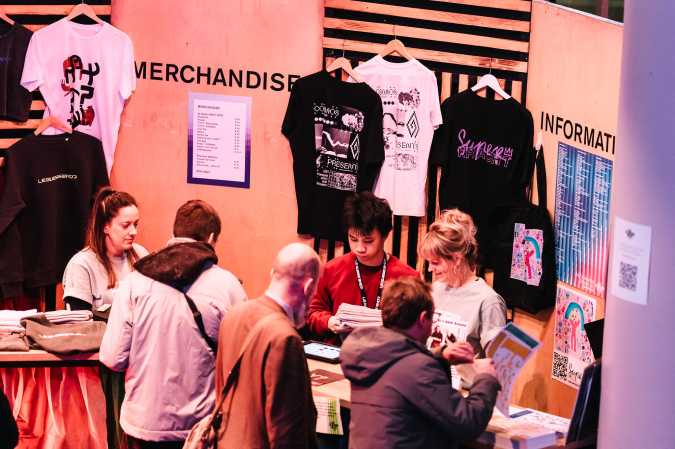 Thursday Nov 16th 2023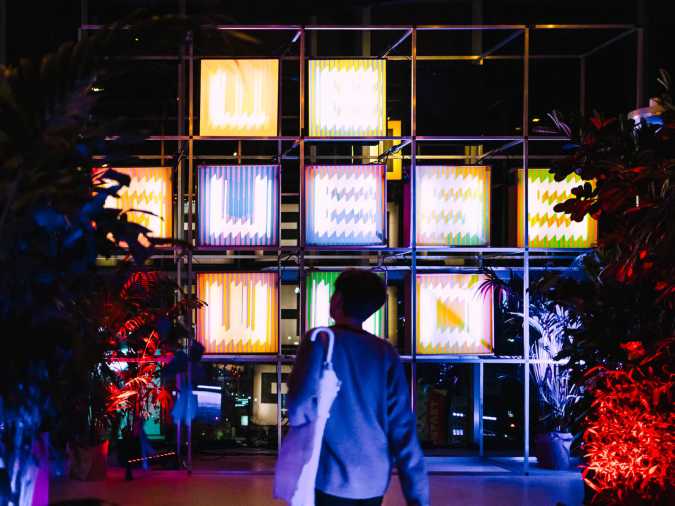 Saturday Nov 11th 2023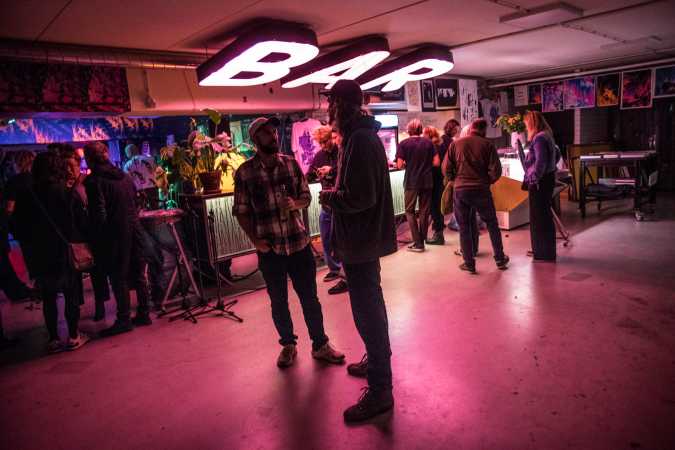 Monday Nov 6th 2023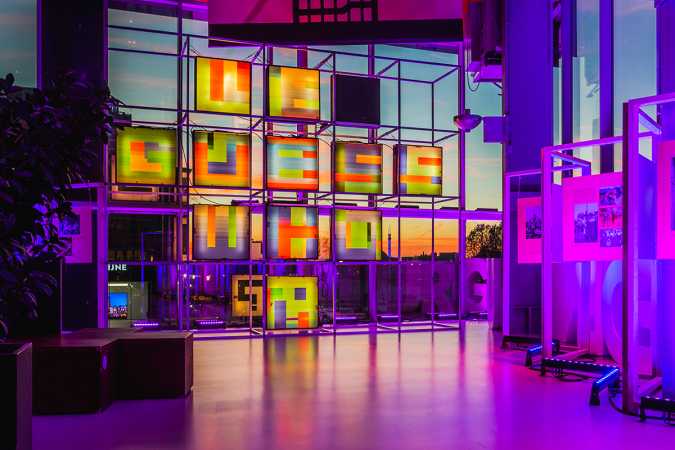 Thursday Nov 2nd 2023