(scroll naar beneden voor de Nederlandse tekst)
This year, Le Guess Who? explores new innovations for a more sustainable and social world. In collaboration with Innofest, several startups from Utrecht will be able to test their innovation within the themes of 'healthy people' and 'a future-oriented living environment (energy and valuable digitization)' with a large audience so that these can be further developed after Le Guess Who? 2023.
Innofest gives entrepreneurs the opportunity to test their innovative prototypes in practice. This happens at festivals and other living labs: test locations that are very suitable for validating assumptions.
Over the next two years, the Municipality of Utrecht and Innofest will work together to strengthen sustainable and social innovation in the Utrecht region. They will help 14 startups and scaleups to set up a test case. Le Guess Who? is one of the locations where the innovations are tested.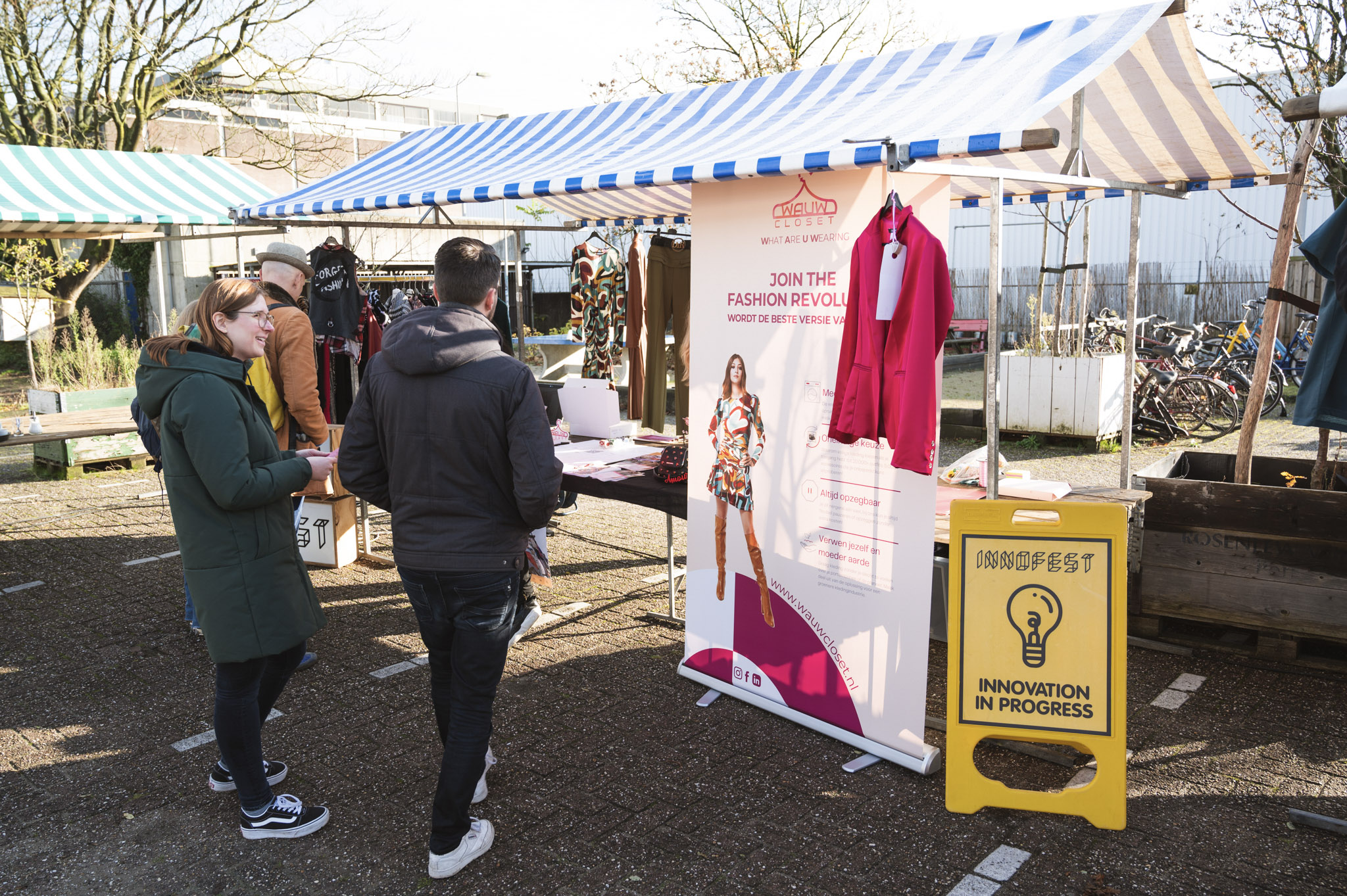 Innofest is looking for entrepreneurs who have developed innovations that contribute to:
• Healthy people: This theme is about innovations related to greening, care, nutrition and exercise.
• Future-oriented living environment: Think of mobile batteries, electric transport, generation and renewable sources.
• Valuable digitalization: Apps and tools, such as sensors that keep track of when you can empty your container, a digital housekeeping book or an app that indicates free charging stations.
Are you interested in testing your innovation? Then register before 16 August using the following form.
Good to know: there is a test budget available for the participating startups to reimburse expenses.
Innofest x Le Guess Who? 2021
Le Guess Who? started working with Innofest in 2021. During this edition, AeroCount tested what the particulate matter concentration was during the festival at TivoliVredenburg, and WAUW Closet conducted research into what women think of the idea of renting clothing for daily use, in order to make the clothing industry more sustainable.
Beate Stevens, founder of AeroCount:
"We tend to develop the product until it's completely finished, but sometimes you just have to make choices in the tests you do and don't want to refine it to the last detail. The process with Innofest certainly helped. Being able to test at such a great location was also very useful and special for us."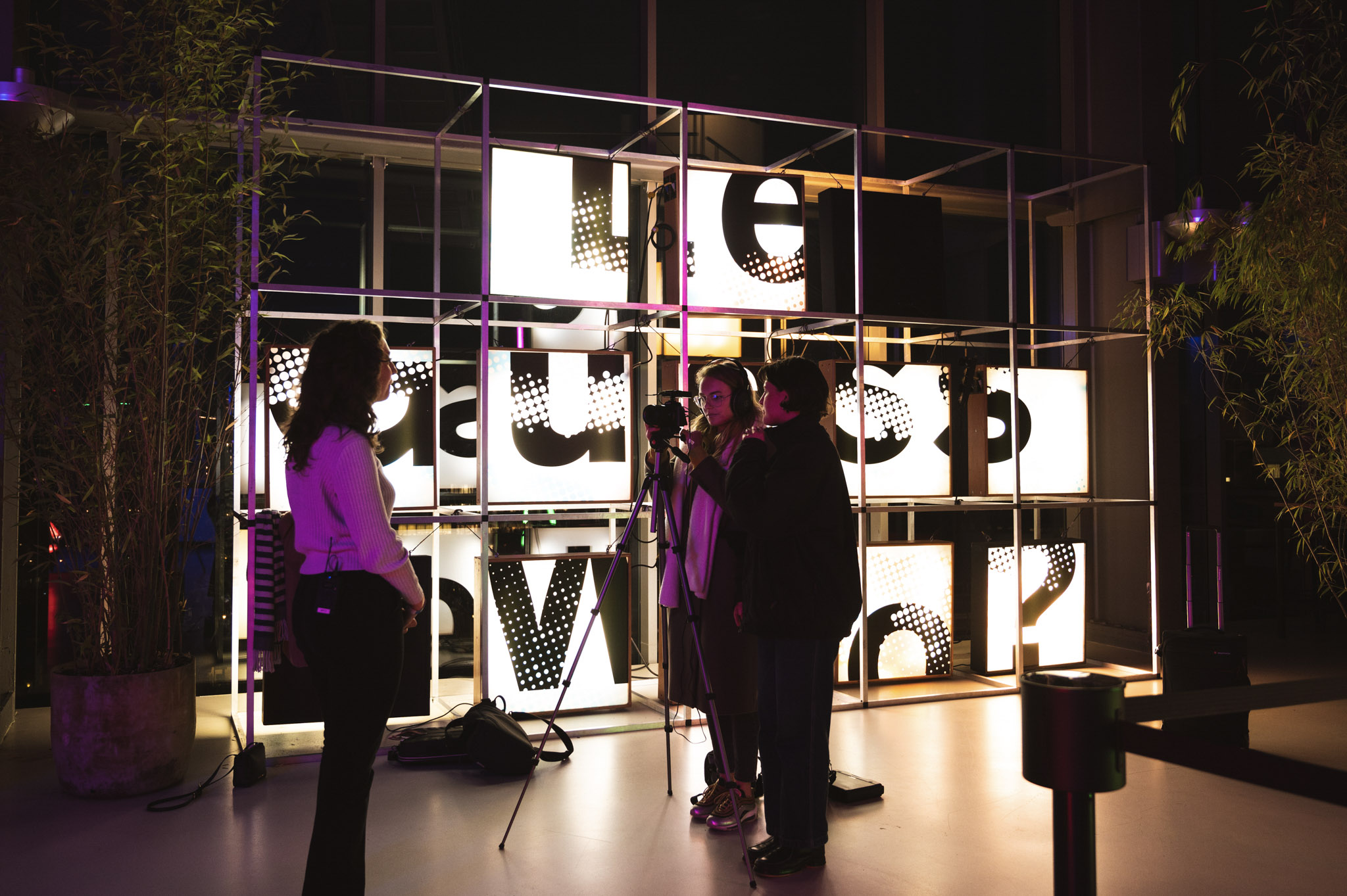 More info: https://innofest.co/en/validation-lab-utrecht/
Do you have any questions? Send an email to: elisha@innofest.com
Test jouw duurzame of sociale innovatie uit de regio Utrecht op Le Guess Who? 2023

Dit jaar onderzoekt Le Guess Who? nieuwe innovaties op het gebied van duurzaamheid voor de toekomst. Dit jaar kunnen, in samenwerking met Innofest, meerdere Utrechtse startups hun duurzame of sociale innovatie binnen de thema's 'gezonde mensen' en 'een toekomstgerichte leefomgeving (energie en waardevolle digitalisering)' testen bij een groot publiek zodat deze na het festival kunnen worden doorontwikkeld.
Innofest is een springplank voor innovatieve impactondernemers. Ze geven startups de kans hun prototypes online en offline te testen op festivals en living labs. Door ondernemers in een zo realistisch mogelijke setting te laten testen, kunnen ze cruciale feedback ophalen om hun producten verder te ontwikkelen.
De komende twee jaar werken Gemeente Utrecht en Innofest samen om duurzame en sociale innovatie in de regio Utrecht te versterken. Ze gaan maar liefst 14 start- en scale-ups helpen met het opzetten van een testcase op een testlocatie die zo dicht mogelijk bij de realiteit komt. Le Guess Who? is een van de locaties waar de start- en scale-ups worden getest.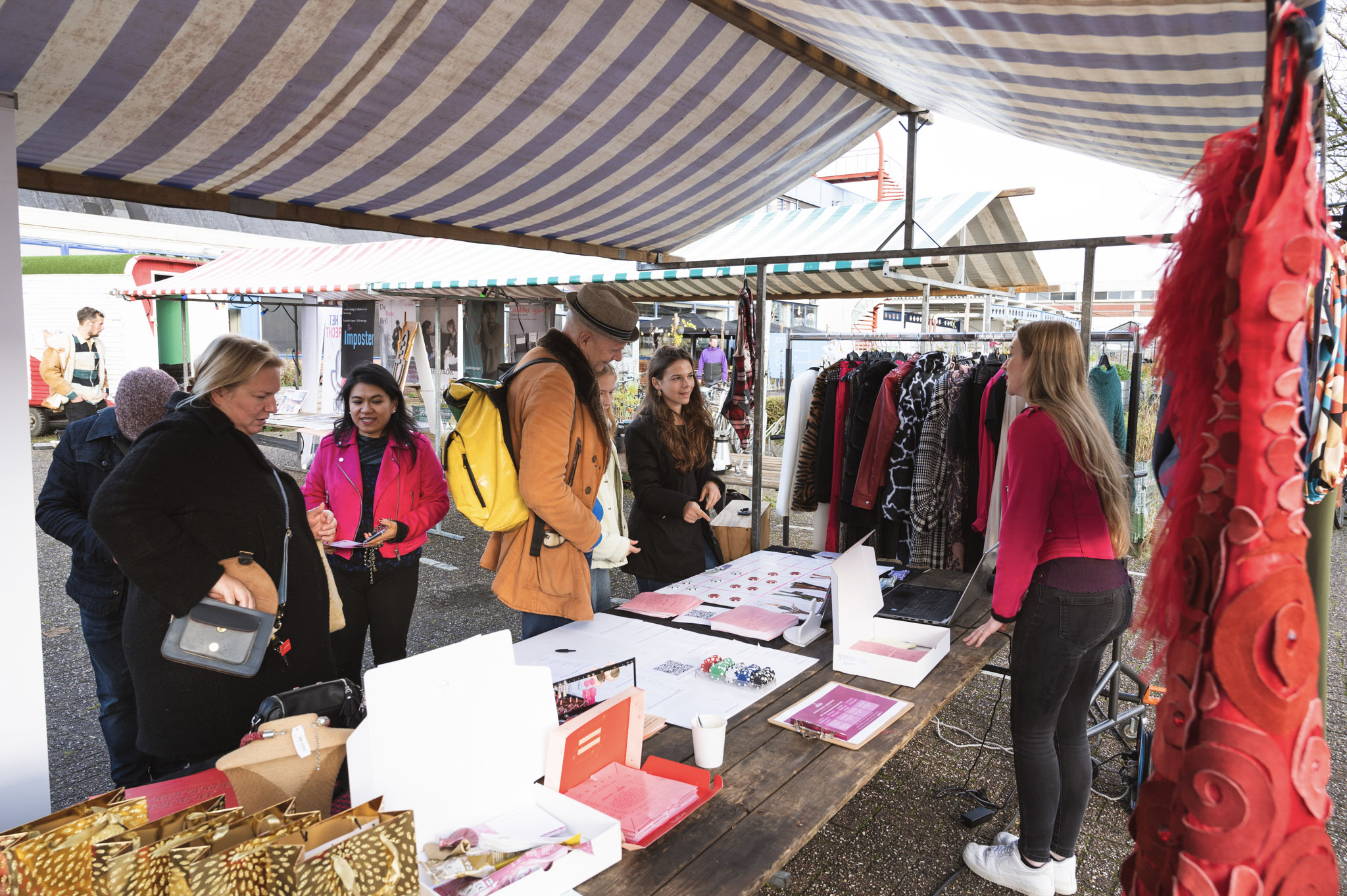 Innofest is op zoek naar ondernemers die innovaties hebben ontwikkeld die bijdragen aan:
• Gezonde mensen: Dit thema gaat over innovaties op het gebied van vergroening, zorg, voeding en beweging.
• Toekomstgerichte leefomgeving: Denk aan mobiele accu's, slimme tools om gebruik te monitoren, elektrisch vervoer, opwekking en hernieuwbare bronnen.
• Waardevolle digitalisering: Apps en tools, zoals sensoren die bijhouden wanneer je je container kunt legen, een digitaal huishoudboekje of een app die vrije laadpalen aangeeft.
Ben jij zo'n start- of scale-up? Meld je dan vóór 16 augustus aan via dit formulier.
Goed om te weten: er is een testbudget beschikbaar voor de deelnemende startups, om onkosten te vergoeden.
Innofest x Le Guess Who? 2021
In 2021 werkte Le Guess Who? ook samen met Innofest. Tijdens deze editie testte o.a. AeroCount in TivoliVredenburg met 18 fijnstofdetectoren wat de fijnstofconcentratie was tijdens het festival en deed WAUW Closet onderzoek naar wat vrouwen vinden van het idee om kleding voor dagelijks gebruik te huren, dit om de kledingindustrie duurzamer te maken.
Beate Stevens, oprichter van AeroCount:
"We hebben de neiging om het het product door te ontwikkelen tot het helemaal af is, maar af en toe moet je gewoon keuzes maken in de testen die je doet en niet tot in de puntjes willen verfijnen. Het traject met Innofest heeft daarbij zeker geholpen. Dat we op zo'n toffe locatie konden testen was ook heel nuttig en bijzonder voor ons."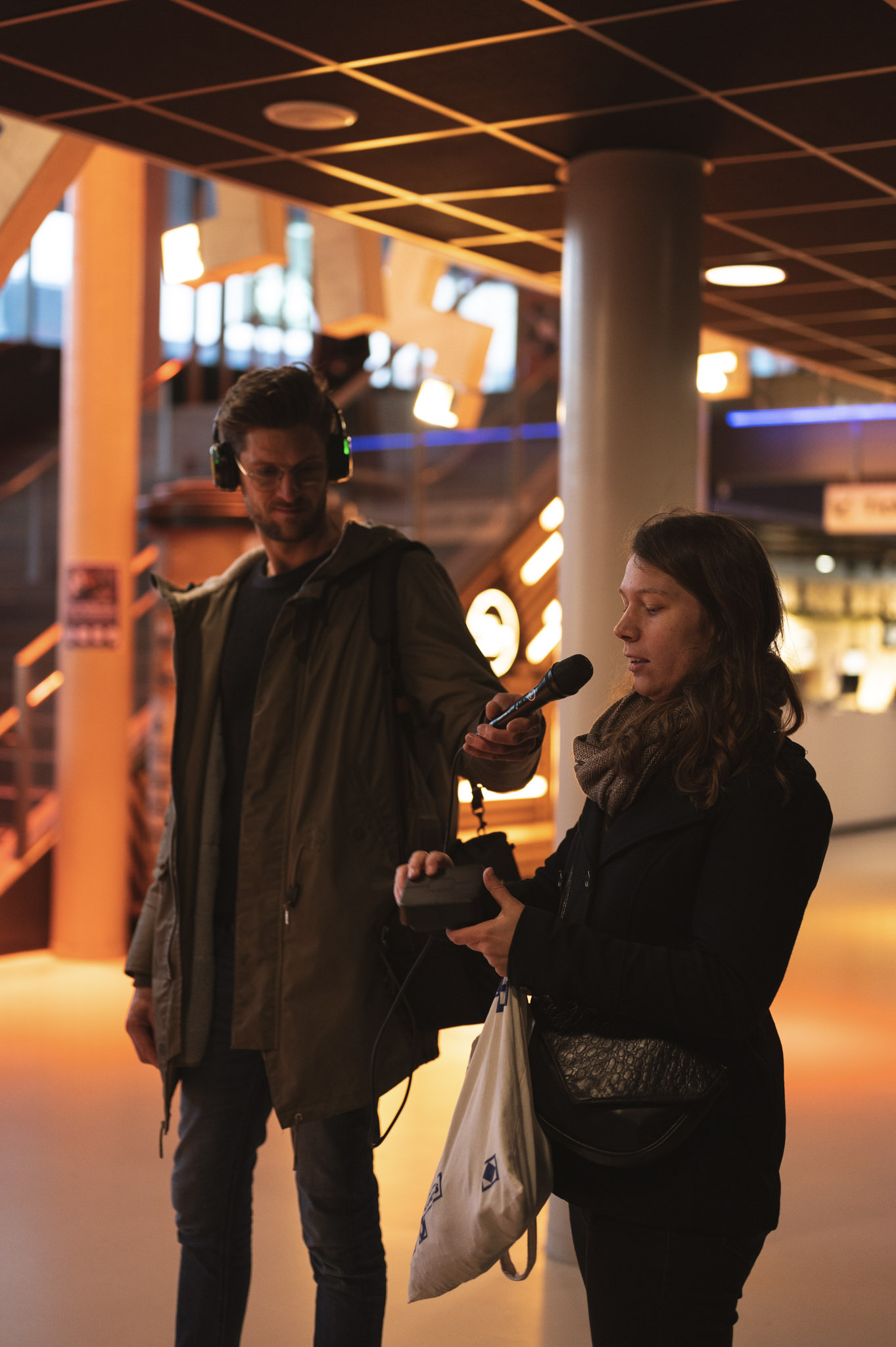 Meer info: https://innofest.co/validatielab-utrecht/
Heb je nog vragen? Stuur dan een mail naar: elisha@innofest.com