Having spent many years touring and drawing inspiration from many corners of the world, Jori Collignon has at last found a home in the idyllic Palmela, Portugal. It is here where you can find a home complete with a guesthouse, garden, studio, and a vibrant hub where artists from different parts of the world come together to exchange ideas and stories.
In 2013, Jori was introduced to Tânia Baldé (the two met when all her belongings were stolen at a music festival in Portugal), where Jori was performing with SKIP&DIE. "She was stuck there at the festival and she had to come back to Lisbon with our tour bus. A week later I was like 'Hey? Let's see how it's going with Tânia'," he fondly recalls of their less-than-ideal meet-cute. Tânia brings along her vast experience as a cultural producer and educator - a valuable addition to their partnership.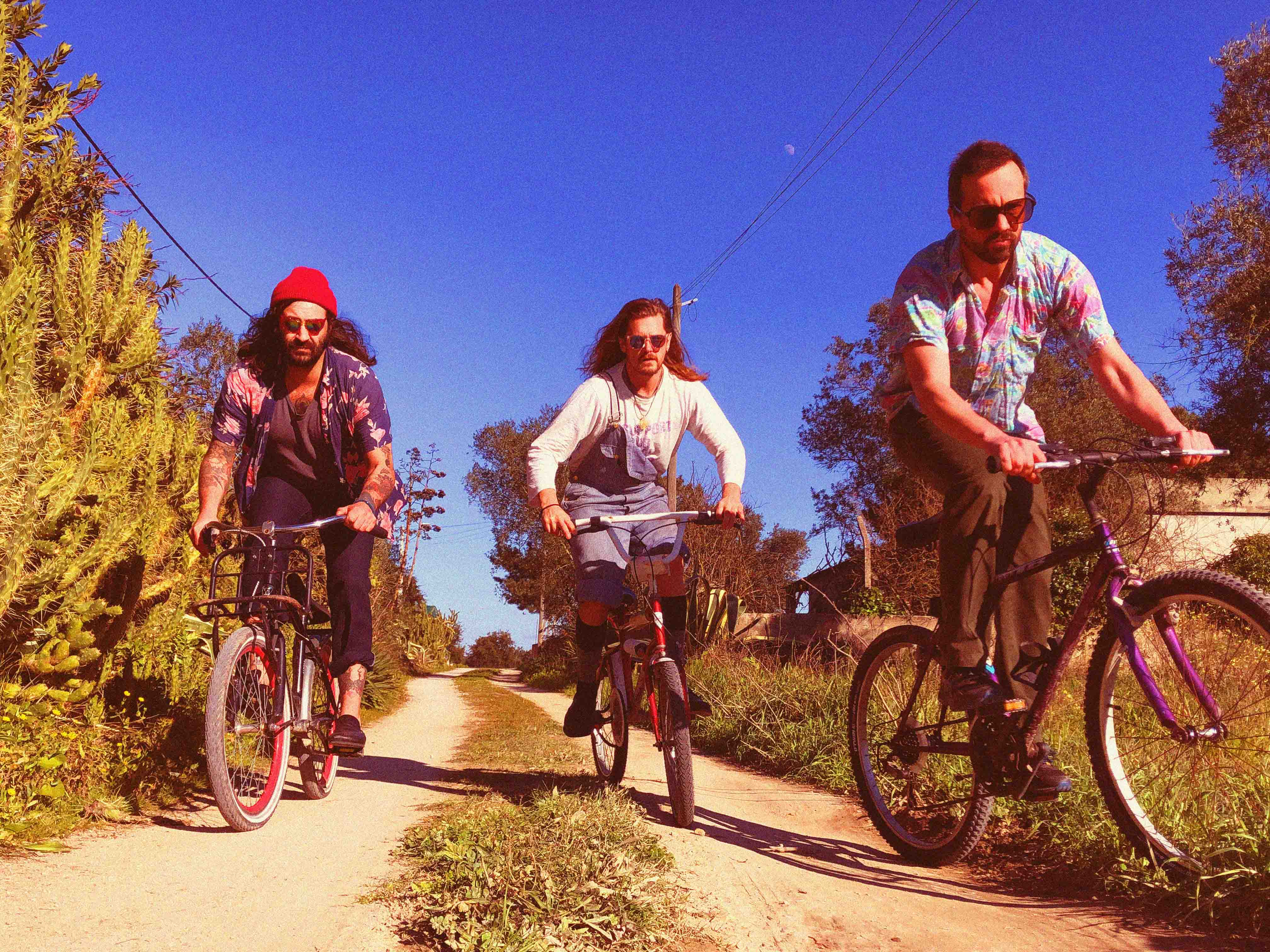 In the village of Alvito, located in the south of Portugal, Tânia has been directly involved in various educational projects. One notable initiative she undertook was organizing an annual festival that brings together art, science, and ecology. Additionally, she curated a project called Encontros com a Terra, which involved arranging 15 concerts featuring musicians of African descent in school libraries across Portugal. Tânia looks back on their journey, saying:
"It's been 10 years since we met, and we moved from Lisbon to the countryside to have more space for building a recording studio to receive bands from different parts of the world."
Recently, Jori and Tânia had an engaging conversation where they shared their inspiring journey thus far and discussed their vision for the future.
Throughout the past decade, both Tânia and Jori have pursued different paths while making significant contributions to enriching the cultural tapestry, with Tânia primarily focusing on education and organizing events that showcase artists from diverse backgrounds, with a particular emphasis on those of African descent.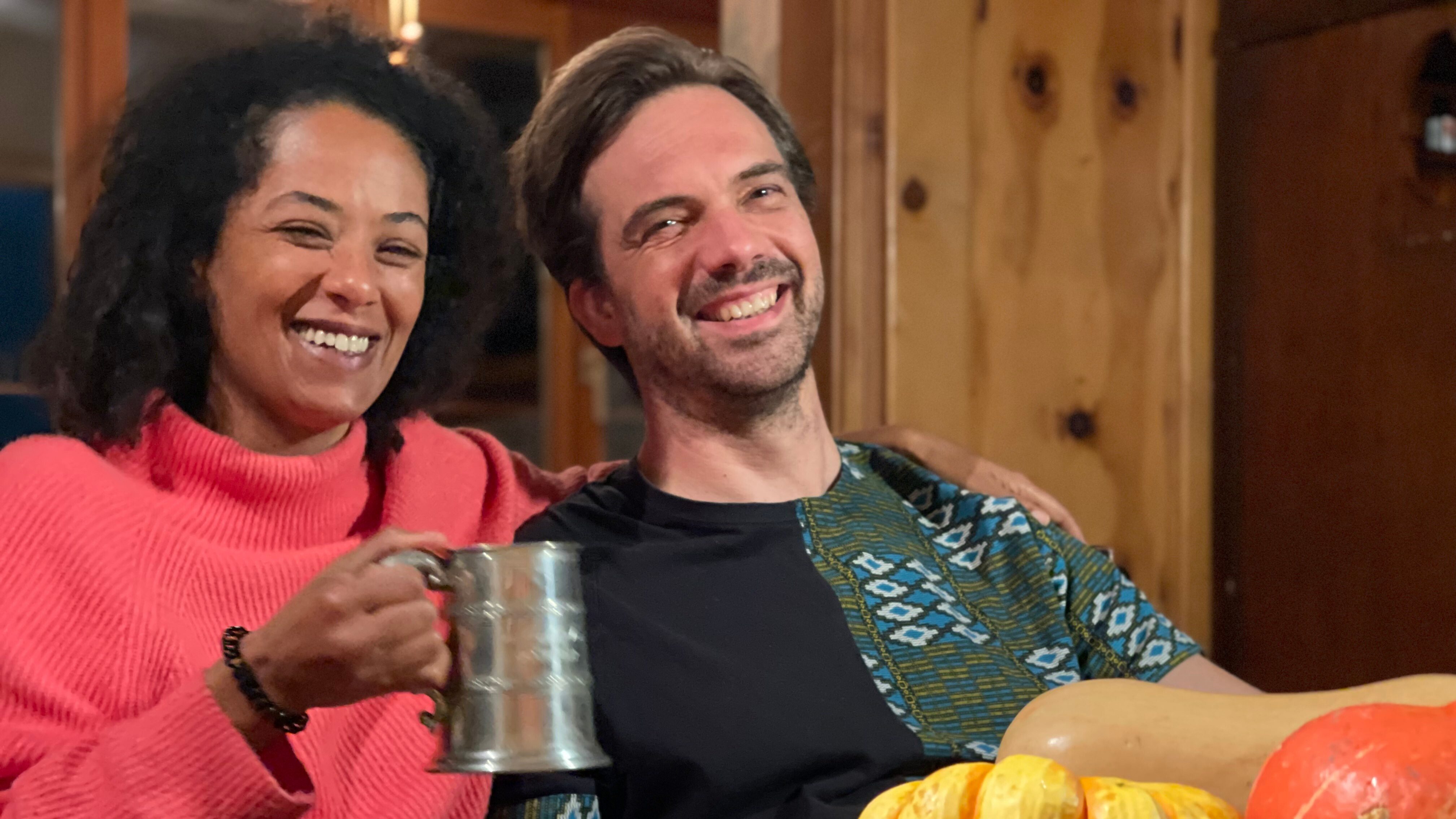 It's interesting how their paths always seemed to run parallel, yet they shared familiar goals, ideas, and a genuine admiration for traditional music. Jori reflects on this by saying:
"Meeting all these artists, it seemed that everybody had the same problem with finding a way to distribute their music and to make their careers grow. So for us, it would make sense to build a community-based label that's just not releasing music, but also having this attention and dialogue. Everybody around us said: 'Yeah, that sounds great, we would love to be a part of this.'"
Their collective affection for music, education, and open dialogues eventually led them to establish Gris Gris Records. Tânia beautifully explains the motivation behind it, "I've been getting to know so much about my own family's culture from my father's side that, being brought and raised in Portugal, I never came across. So, through this intimate conversation with artists, there's so much you can find out that the history books were not telling you about once you are brought up and raised in Europe, right? These stories are also very valuable in our common heritage in transforming our collective memories."
Gris Gris Records is an exceptional record label with one foot in The Netherlands, and the other in Portugal. The label is dedicated to celebrating musical diversity and fostering meaningful dialogues through the universal language of music. Gris Gris Records isn't your typical record label - it serves as a platform that reverberates globally, connecting artists from many walks of life. The label aims to discover and celebrate the ever-evolving nature of traditional music while cultivating a strong communal spirit. Jori explains, "It makes perfect sense to have a record company that acts as a bridge." Tânia adds, "It transcends the culture for the countries, so it really is the 'bridge' to what makes [Gris Gris Records] unique."
Tânia brings her own distinct outlook to the label by drawing upon her personal connections to Guinea-Bissau, her father's homeland. Through educational projects and an expansive knowledge of event production, Tânia helps artists discover their voices and establish profound connections with their audience. Jori passionately emphasizes:
"Tânia's roots in Guinea-Bissau have been very important for the label. We've been finding out about this country and the role that the music plays there in these societies and in these cultures, working closely with different artists from the region."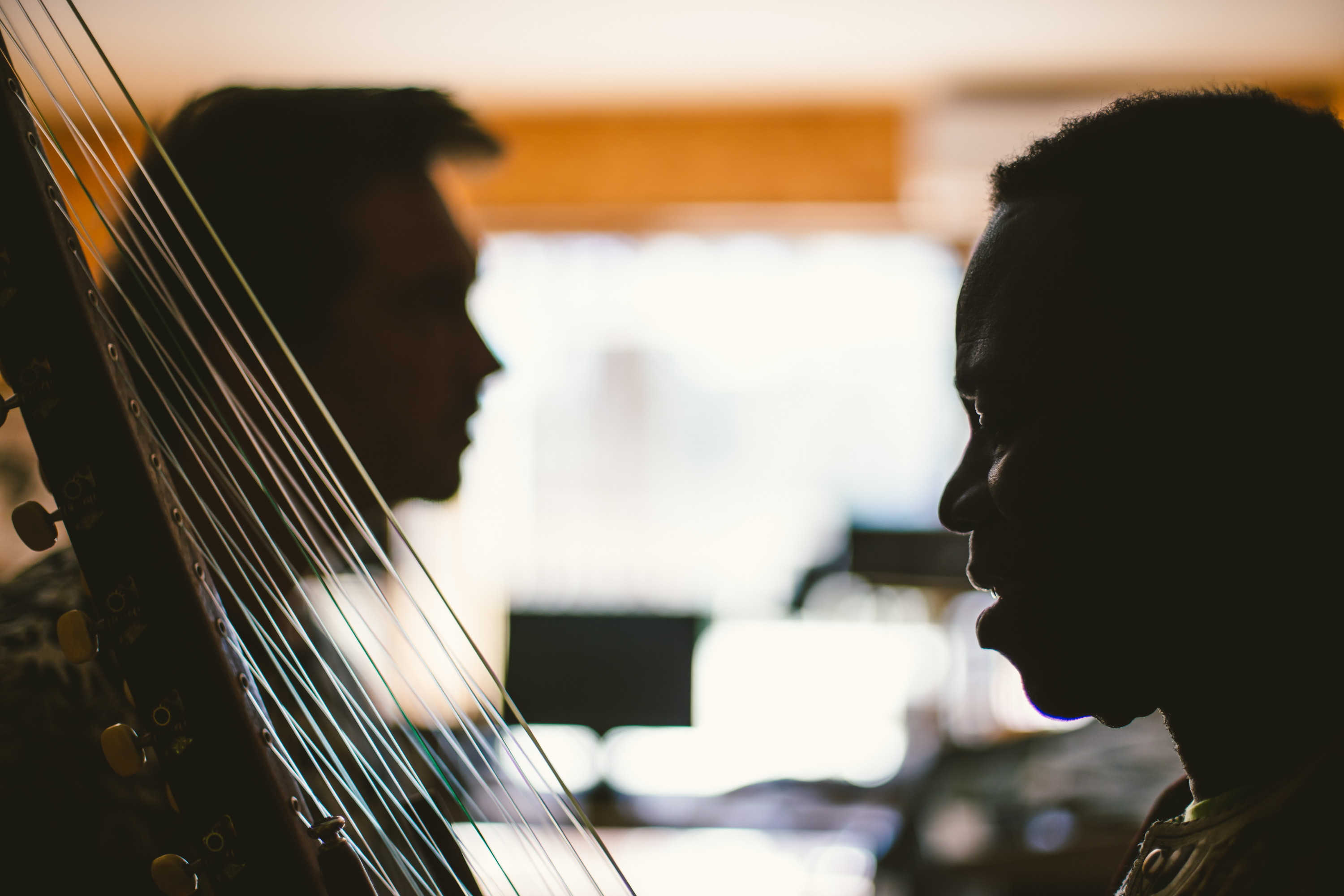 Jori, leveraging his background as a musician, plays a central role in uniting the community. Not only is he a one-of-a-kind artist with his extensive knowledge of different styles and genres, but he is also an attentive listener. Tânia returns his compliment, "Jori is really a pillar of the label – he is a musician, and he has been in music all his life and has been involved with different labels. As an artist, he really brings the insight of how we want to communicate with our artists, and what kind of structure and community we want to create around it."
Despite the difficulties in getting Gris Gris Records off the ground, Tânia and Jori draw inspiration from artists who deeply resonate with their vision. Their goal is to build a lasting label rooted in community values that transcend mere music. They envision incorporating education, dialogue, and even scientific initiatives into their future.
Jori explains, "We're currently riding on the energy of all the people we want to collaborate with and they are equally enthusiastic about the plans we're making." Tânia adds, "It's crucial for artistic expression to embrace the label, take risks, and allow artists to experiment." Their determination to overcome challenges and encourage artistic exploration highlights their commitment to nurturing a vibrant and diverse musical community.
At U? 2023, Jori and Tânia are raring to showcase the talented artists that are part of Gris Gris Records:
Luizga: A Brazilian singer-songwriter infusing various Brazilian rhythms in his music.
Mira Kendô: A Kora (Bissau-Guinean instrument) virtuoso.
Fininho: A Portuguese producer and DJ deeply connected with Lisbon's diverse African diaspora-inspired music scene.
Freddy Locks: A veteran reggae artist from Portugal who found solace in reggae.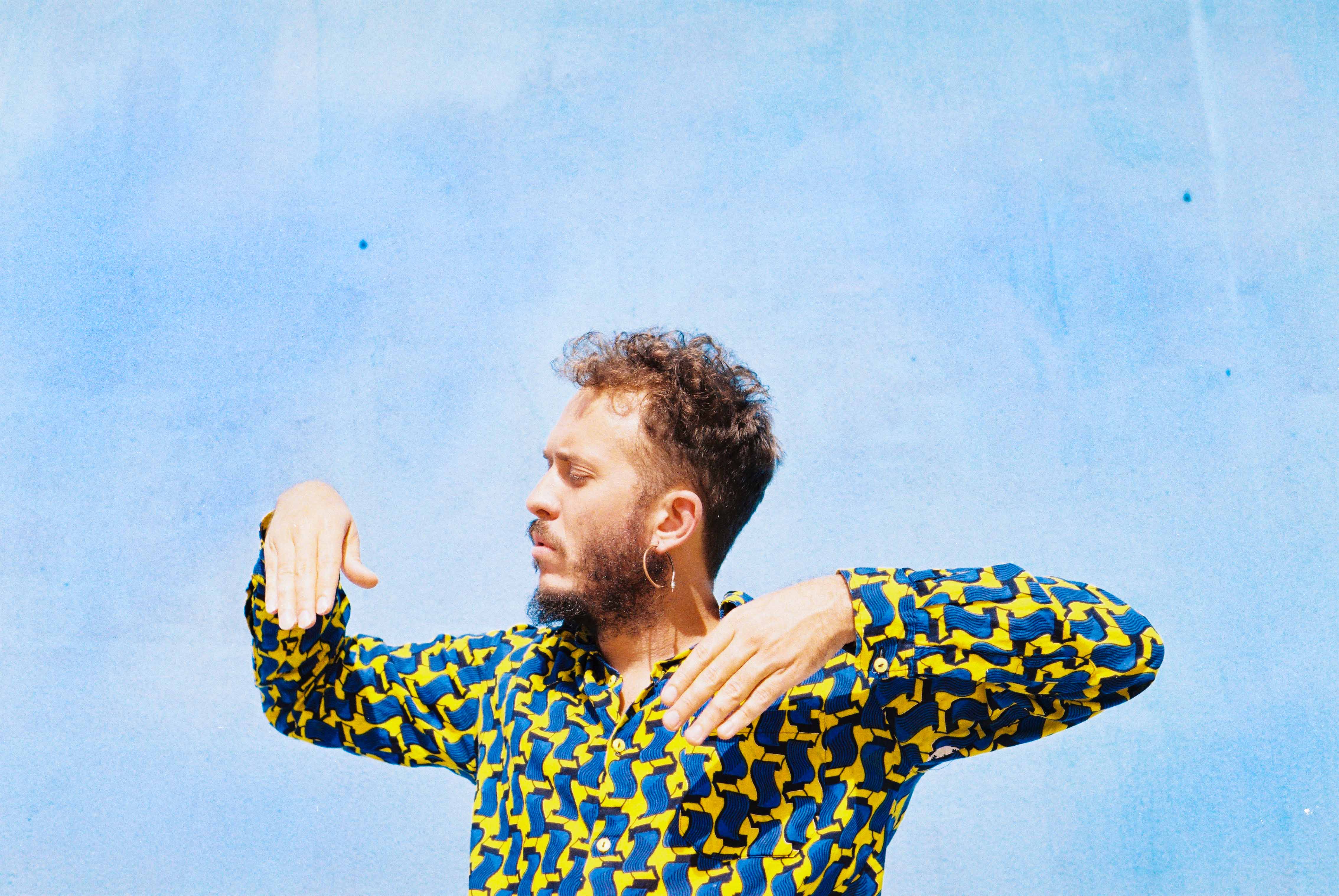 In addition to his work with Gris Gris Records, Jori also nurtures COLLIGNON, a band that succinctly captures Gris Gris' musical philosophy. Having toured with bands like SKIP&DIE, Nobody Beats The Drum and C-Mon & Kypski, Jori is now embarking on a fresh, fun, and stylish project. Comprised of three talented musicians who each bring a different sound from their backgrounds, COLLIGNON fashions captivating music that deeply enchants audiences all over the world. Their first album, Lagoinha, is aptly titled after the neighborhood Jori lives in.
As Jori passionately expresses, "Now we will just do things our way, [...] like the way we enjoy touring and the music that we really enjoy playing."
The program hosted by Gris Gris Records at U? 2023 promises an exciting blend of energy, dance music, and cultural fusion. Audiences can expect a lively mix of traditions and an afternoon where there will be "Plenty of dancing!" says Tânia.
As the ship of Gris Gris Records gets ready to set sail, Tânia and Jori steer its path with an unstoppable force, charting for a future where their music anchors different cultures across the world.

Words by Aidan Sharif
Photography by Edgar Filipe, Goncalo Pola, Beatriz Nande and Tânia Baldé