ZONAL release 'System Error' featuring Moor Mother, from upcoming album 'Wrecked'
Thursday Aug 22nd 2019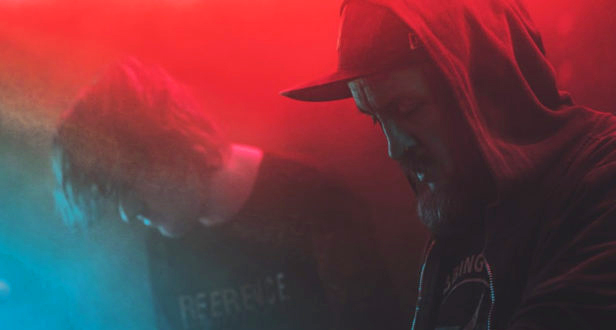 ZONAL, aka Kevin Martin (The Bug) and Justin Broadrick (Godflesh, JK Flesh) release their first single 'System Error', featuring vocals by Moor Mother. The track is taken from their upcoming debut album 'Wrecked', which will be released on 25 October via Relapse Records. Besides 'System Error' the album contains several collaborations with lyrical poet Moor Mother, who appears on six of the album's twelve tracks.
ZONAL is the latest collaborative from Martin and Broadrick, having previously worked together as Techno Animal. The duo collaborated earlier this year with Moor Mother on the track 'On the Range'. Listen below.
"[System Error] sees Broadrick and Martin crawling deeper into their twin compulsions for cavernous bass, cacophonous dub and ear-splitting drone." -
FACT
ZONAL featuring Moor Mother perform at Le Guess Who? 2019 on Thursday, 7 November as part of The Bug's curated program. Also performing as part of this curation are a.o King Midas Sound, Godflesh, Earth, JK Flesh B2B Goth trad, Slikback, Robert Aiki Aubrey Lowe, LOTTO, and many more.