Watch Romani singer Mónika Lakatos in session at Festival Imaterial, captured by Vincent Moon
Wednesday Oct 27th 2021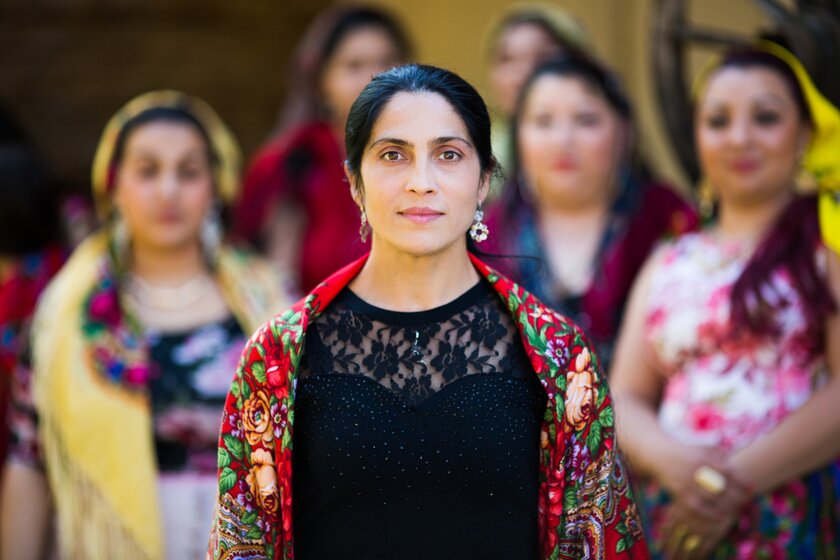 Mónika Lakatos was born in Budapest to an Olah Gypsy family, and it was her family and community who taught her to sing. In 1996, she became the first Romani singer to win Hungary's most popular talent show. With her powerful vibrato, both polished and gruff, she continues to collect accolades as an ambassador for her community's culture. Last year, she received the WOMEX Artist Award, thus making her the first Romani awardee.
Recently, Mónika Lakatos performed live at the Imaterial Festival in Portugal. Additionally, she recorded a stripped down and gripping session with film maker Vincent Moon. Watch the stunning results below:
Lakatos is recognised for her outstanding artistry, as well as her social impact and personal dedication to keeping alive the Olah gypsy tradition. Her pure voice has such an immediate effect, you can see the change in the eyes of people listening" -
WOMEX jury member Balazs Weyer
Monika Lakatos will perform at Le Guess Who? 2021 as part of the Hidden Music program. Other artists performing at the festival are a.o Arooj Aftab, Mazaher, Siti Muharam, Alogte Oho & His Sounds of Joy, Damon Locks' Black Monument Ensemble, Tarta Relena, and many more.