Watch: experimental hip-hop duo Model Home release video for 'Night Break'
Sunday Oct 17th 2021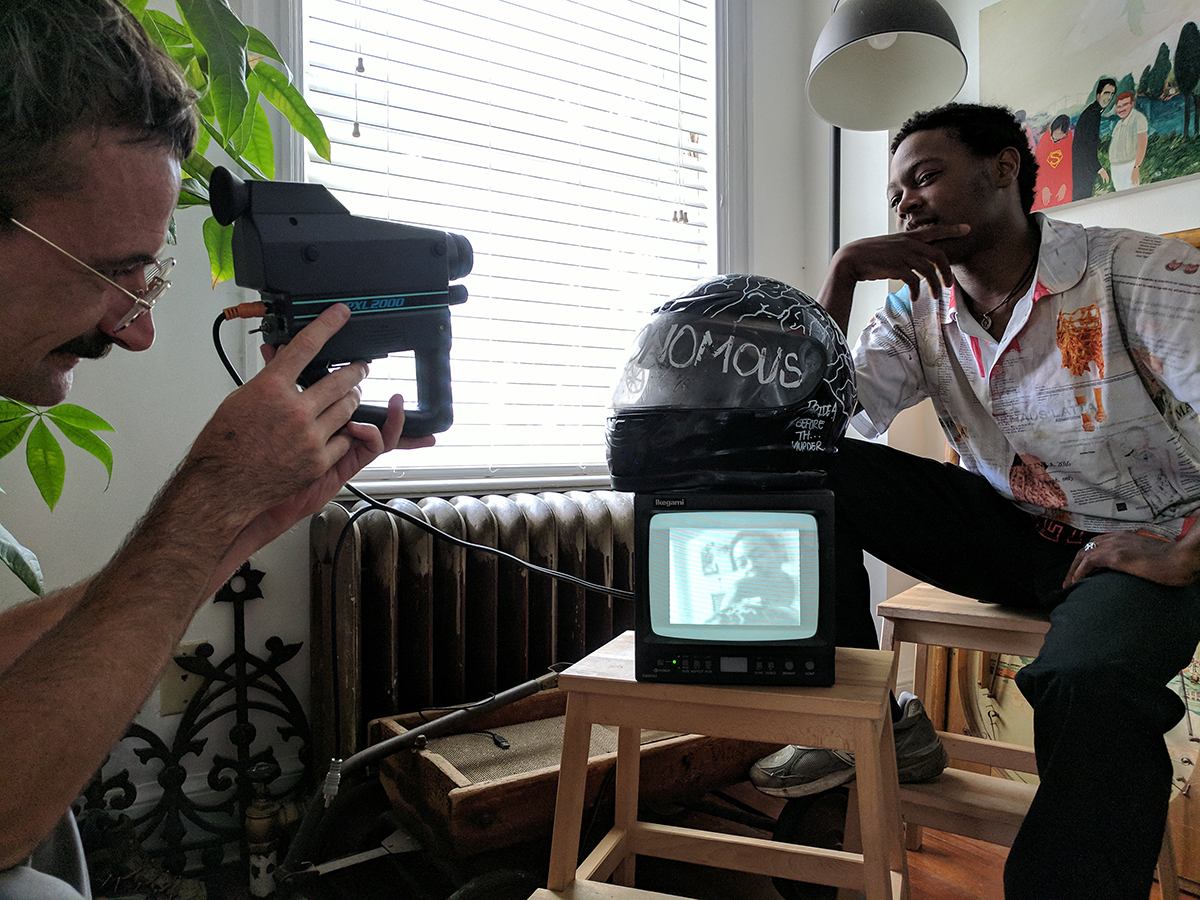 Model Home is a hip-hop formation from Washington D.C. Instigated by rapper NAPPYNAPPA and producer Pat Cain, the duo is known for their experiments in liberated sound. On November 5th, the group will release their new album 'both feet en th infinite' via Don Giovanni Records.
Completed in just two days and designed with live performance in mind, Model Home walk a tight balance between a polished studio effort and the energy of their live experiments in expression. The work employs a freewheelin' and improvisational approach to communicate their ideas as can be seen & heard in the video for first track 'Night Break':
"A messy and unblinking improvisational blurt that quickly becomes dense and confusing, even though reality itself is often incredibly confusing and overwhelmingly dense, and perhaps that's the fundamental idea radiating from every spontaneous noise-blot ever made by this District duo" –
The Washington Post
Model Home perform at Le Guess Who? 2021 together with a.o. Irreversible Entanglements, Matana Roberts, Pink Siifu, Wu-Lu, Angel Bat Dawid, Damon Locks' Black Monument Ensemble, and many more.