Watch Bbymutha's new video for 'SICK'
Thursday Jul 18th 2019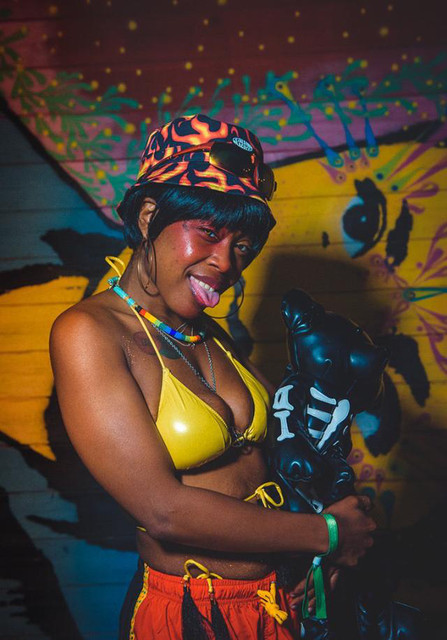 As one of the most refreshing role models and MCs to have emerged from the rap game, Tennessee-based MC and rapper Bbymutha debunks a lot of myths surrounding sex, motherhood and identity.
Now, Bbymutha has released a dark new video for 'SICK', which was featured on last year's 'The Bastard Tape, Vol. 1'. In the video, she recreates her own dark, cult-like versions of the iconic Last Supper and Birth of Venus paintings. You can watch the video below.
"Bbymutha always delivers when it comes to videos that feel as fun as they do raw, and her latest clip "Sick" sees the rapper get a bit witchy, artsy and a little gross. "I know I make these bitches sick," Bbymutha proclaims on the boastful track—and literally does while having an occult feast and even recreating the iconic Birth of Venus painting with a dark twist." -
The FADER
Bbymutha performs at Le Guess Who? 2019 on Thursday, 7 November, as part of Moon Duo's curated program. Also performing at the festival are a.o. Asha Puthli, Yves Jarvis, Doug Hream Blunt, La Bruja de Texcoco, Nídia, Surfbort, Mala, ZONAL feat. Moor Mother, Tropical Fuck Storm, and many more.