Watch: Angel Bat Dawid shares very first video, for 'Impepho'
Monday Sep 30th 2019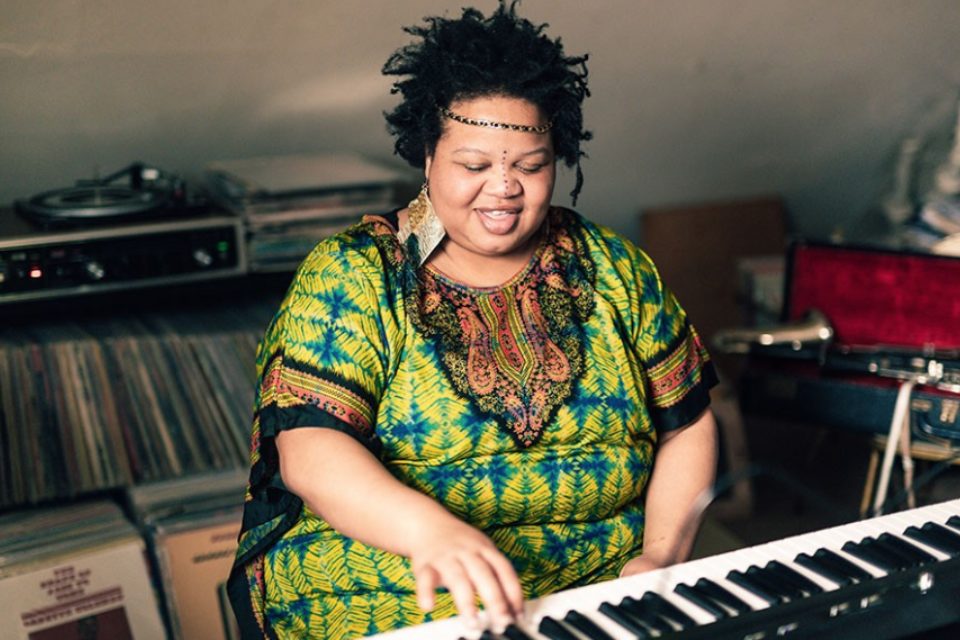 Spiritual jazz musician Angel Bat Dawid has shared her very first video, for the track 'Impepho'. It is directed by Chicago artist and filmmaker Amir George, and the track is part of her latest album 'The Oracle': a record where the vibrant, spiritual, free-jazz of black life as it stands today is documented. Angels' sound grows at the intersection of improvisation and composition, spirituality and location, history and timelessness. And now we see these same qualities make an appearance on her first video.
Describing herself as a clarinettist, composer and "spiritual jazz soothsayer", Angel Bat Dawid's recordings tend to be hymnal, multitracked on clarinet, piano, percussion and vocals. With her music she captures the unbridled sound of obstacles overcome, history revered, and a future imagined. Angel provides a new radical benchmark for contemporary jazz music and shows how music can be a medium for self-improvement, curiosity and community.
"The video gives presence to the idea of artistic duality, with Angel playing a clarinet/bass clarinet duet with herself, and to the metaphor of Black culture as a mansion of many rooms. There is an under-lit beauty to the proceedings, almost as a test at the point of entry. But once respectfully inside the video and the composition, its beauty just flows and flows and flows." -
Afropunk
Angel Bat Dawid & The Brothahood perform at Le Guess Who? 2019 on Sunday, 10 November. Also performing at the festival are a.o. Makaya McCraven, Asha Puthli, Ayalew Mesfin & Debo Band, Idris Ackamoor & The Pyramids, Ustad Saami, Gyedu-Blay Ambolley & His Sekondi Band, DJINN, Dur-Dur Band, Yves Jarvis, and many more.