Track of the Week #4: Eleanor Friedberger - 'Everything'
Tuesday Jun 19th 2018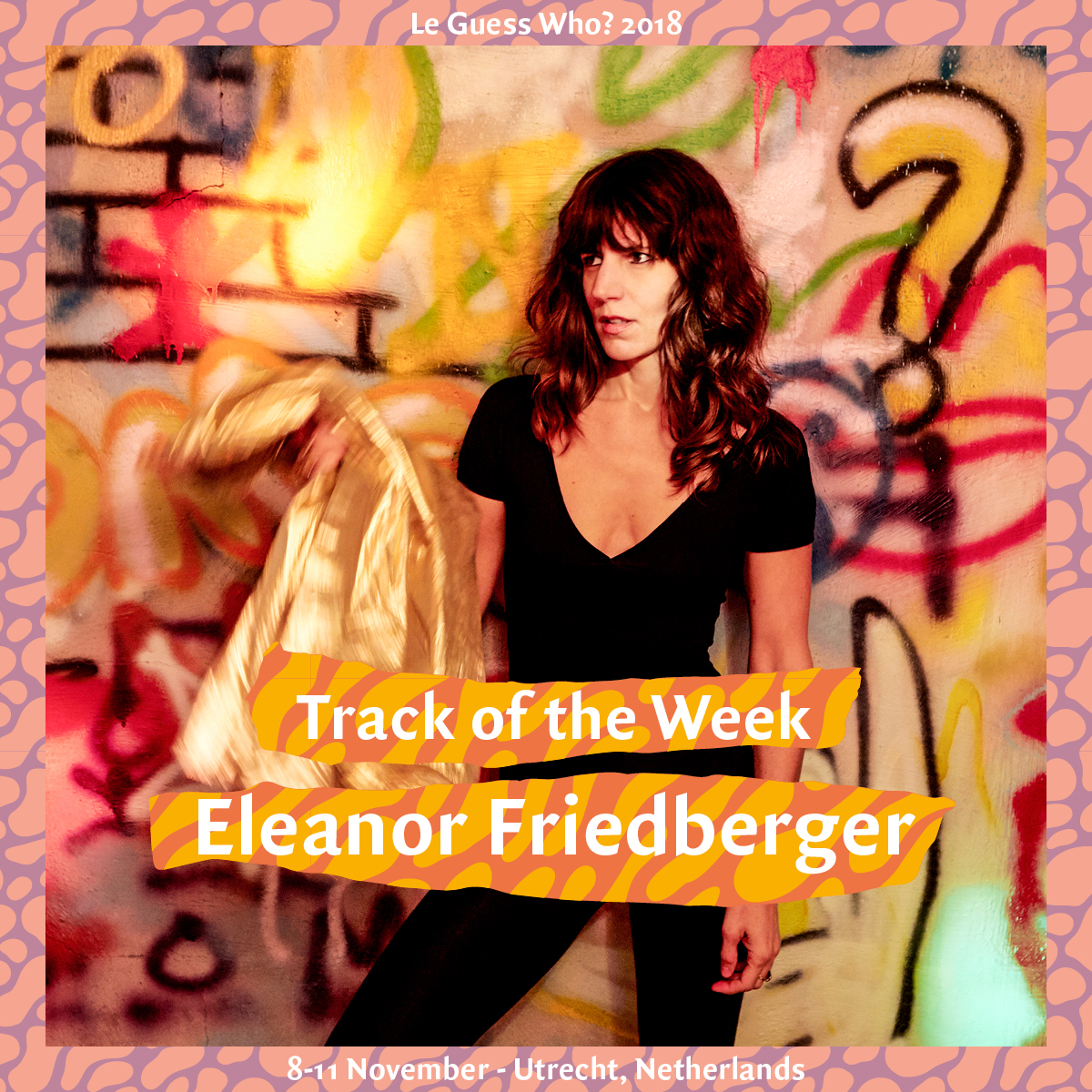 Every week, we'll bring you a must-hear track from the Le Guess Who? 2018 line-up. This week, we feature a track of Eleanor Friedberger's latest full-length 'Rebound'. As former half of indie sibling duo The Fiery Furnaces, Friedberger has created an acclaimed collection of quirky pop songs in recent years, and this track is an superb introduction to her solo work.
Originally written as a straight-up guitar rock song, Eleanor Frieberger turned her track 'Everything' into a super catchy, synth-driven pop song. Stuffed with hooky guitars and keyboard lines as well as bizarre lyrics, this track is one of the most euphoric songs she has ever produced. It instantly makes you feel good. About everything, everything. Listen below; you can also find 'Everything' in our official 2018 playlist.
"Clemens and I worked on the song for quite awhile, but then we lost it, which is any musician's worst nightmare. We had to start over from scratch. Who knows what that other version would have been like, but I'm going to say this version was better. We tried really hard to make this as tight and catchy as possible, while at the same time while it has this kind of very bizarre lyric that is also kind of annoying. It's just really punching you in the face." -
Eleanor Friedberger
Eleanor Friedberger will perform at Le Guess Who 2018 together with a.o. The Breeders, SASAMI, Devendra Banhart, Hello Skinny, Vashti Bunyan, Shintaro Sakamoto, Mudhoney, Serpentwithfeet, DRINKS and many more.