(scroll naar beneden voor de Nederlandse tekst)
Pain Against Fear is the final part of the controversial music theater trilogy PERMANENT DESTRUCTION, produced by theater creator and performer Naomi Velissariou in co-production with Theater Utrecht. In this performance, Velissariou introduces herself as a popular singer of 'PERMANENT DESTRUCTION', the fictional occasional band she forms together with sound designer and producer Joost Maaskant.
Together, the three theater concerts form an investigation into femininity, hatred and contemporary suffering. The first part, The SK Concert, focused on self-hatred; in the second part, The HM Concert, the focus shifted from self-hatred to hatred of others; and part three, Pain Against Fair, focuses not on hate, but on the attempt at rapprochement.

"Pain Against Fair is a kind of ultimate approach to the audience. During the concert I try to come to a collective self-acceptance with them. It is actually a kind of mindfulness on techno." -
Naomi Velissariou, NRC
On Sunday 12 November, Theater Utrecht presents a reprise of their theater concert PERMANENT DESTRUCTION – Pain Against Fear in De Nijverheid. De Nijverheid is a cultural haven in the Werkspoorkwartier in Utrecht with studios and creative workplaces for more than 50 autonomous artists, designers and creative makers.


Theater Utrecht presenteert controversieel theaterconcert PERMANENT DESTRUCTION
Pain Against Fear is het laatste deel van de spraakmakende muziektheatertrilogie PERMANENT DESTRUCTION, geproduceerd door theatermaker en performer Naomi Velissariou in coproductie met Theater Utrecht. In de voorstelling voert Velissariou zichzelf op als de populaire zangeres van 'PERMANENT DESTRUCTION', de fictieve gelegenheidsband die ze samen met sounddesigner en producer Joost Maaskant vormt.
Gezamenlijk vormen de drie theaterconcerten een onderzoek naar vrouwelijkheid, haat en hedendaags lijden. In het eerste deel, The SK Concert, stond zelfhaat centraal; in het tweede deel, The HM Concert, werd de focus verlegd van zelfhaat naar haat richting anderen; en in deel drie, Pain Against Fear, staat niet haat, maar juist de poging tot toenadering centraal.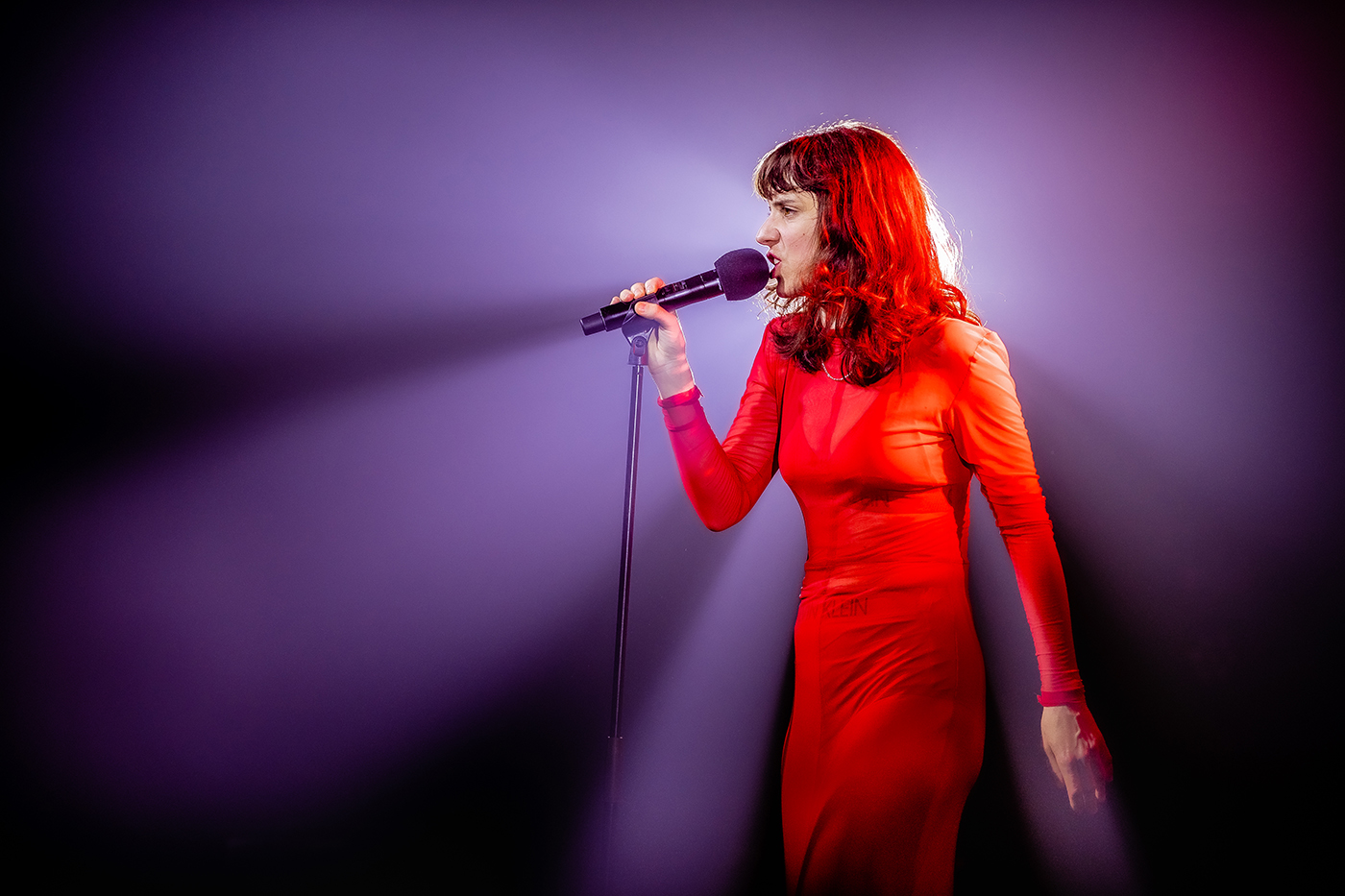 "Pain Against Fear is een soort ultieme toenaderingspoging tot het publiek. Ik probeer gedurende het concert samen met hen tot een collectieve zelfacceptatie te komen. Het is eigenlijk een soort mindfulness op techno." -
Naomi Veliossariou, NRC
Op zondag 12 november presenteert Theater Utrecht in De Nijverheid een reprise van hun theatrale concert PERMANENT DESTRUCTION – Pain Against Fear. De Nijverheid is een culturele vrijhaven in het Werkspoorkwartier in Utrecht met ateliers en creatieve werkplekken voor ruim 50 autonoom kunstenaars, ontwerpers en creatieve makers.
Photography by Ben Houdijk