Sydney Lowell is a creative spirit, human, artist and entrepreneur from Amsterdam. She mainly operates as a poet, but recently started incorporating music and movement into her creative practice. Next to that, she's a teacher, voice actor, host, and co-founder/producer of creative platforms We The People and 2PHRASE.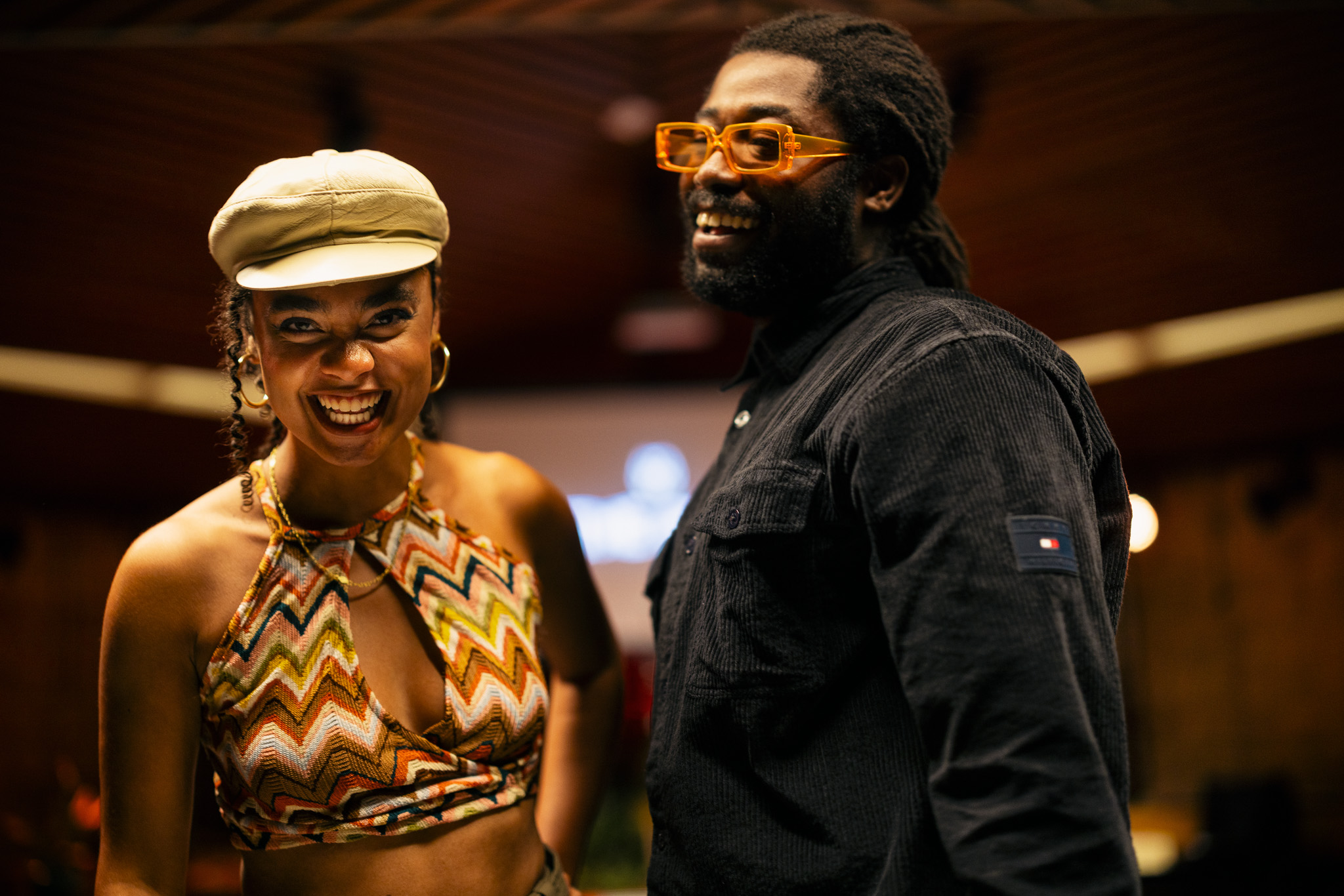 Sydney sees her work, her creations, as messages manifest. "I believe that as an artist I'm a conduit for emotions, stories and universal knowledge - translating the abstract into the physical. Words hold immense power, so you have to be aware of what you translate. This belief inspires me with a constant drive to speak fertile thoughts on matters such as self reflection, empowerment and (self) love," she says. And her poetry is meant to move you in some way, hoping to rhythmically invite the listener into a shared state of deep(er) feeling.
"What I love is that my messages can be introspective and floaty, but also very playful, sensual or raw."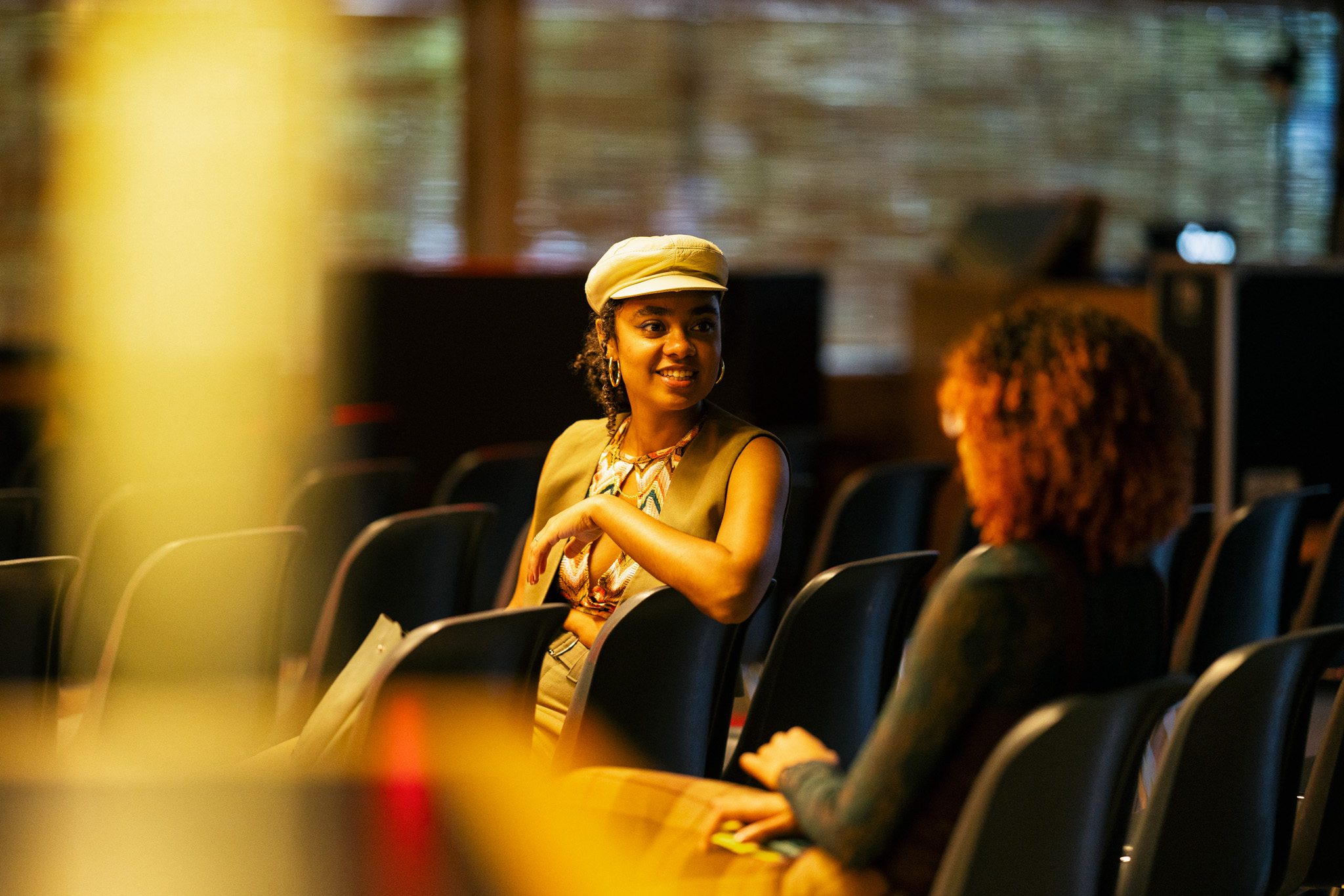 Silence and stillness are both very important for Sydney's artistic process. "Sound is born from silence, and from stillness movement. So I need to be able to properly feel my feelings and hear my thoughts to then authentically express them," she explains. Being still allows her to express what needs to be expressed, versus what she wants to express just because it sounds or looks nice. And it's not always about being somewhere quiet for example; it's more about being able to enter into a state of stillness, so she can tap into her senses.
"Even though it wasn't given to me as creative advice specifically, one of the most powerful pieces of advice I've ever received is 'all in time'."
In different forms, that saying has been passed down from 3 generations of mothers onto her. And she definitely holds it dear as an artist. She interpreted that advice as: "to be patient, to give oneself grace, to trust divine time. And to always remember that all of this is a gift anyway. So we cannot force how it unfolds, we can only be humble in our reception and co-creation of it."

"I've always had the desire to indulge and express myself in as many artforms and languages as I feel called to."
Sydney really sees herself creating her own film, as well as playing in one as an actor. "I also really want to improve my Sranan Tongo (Surinamese), so I can eventually perform in my mother's tongue."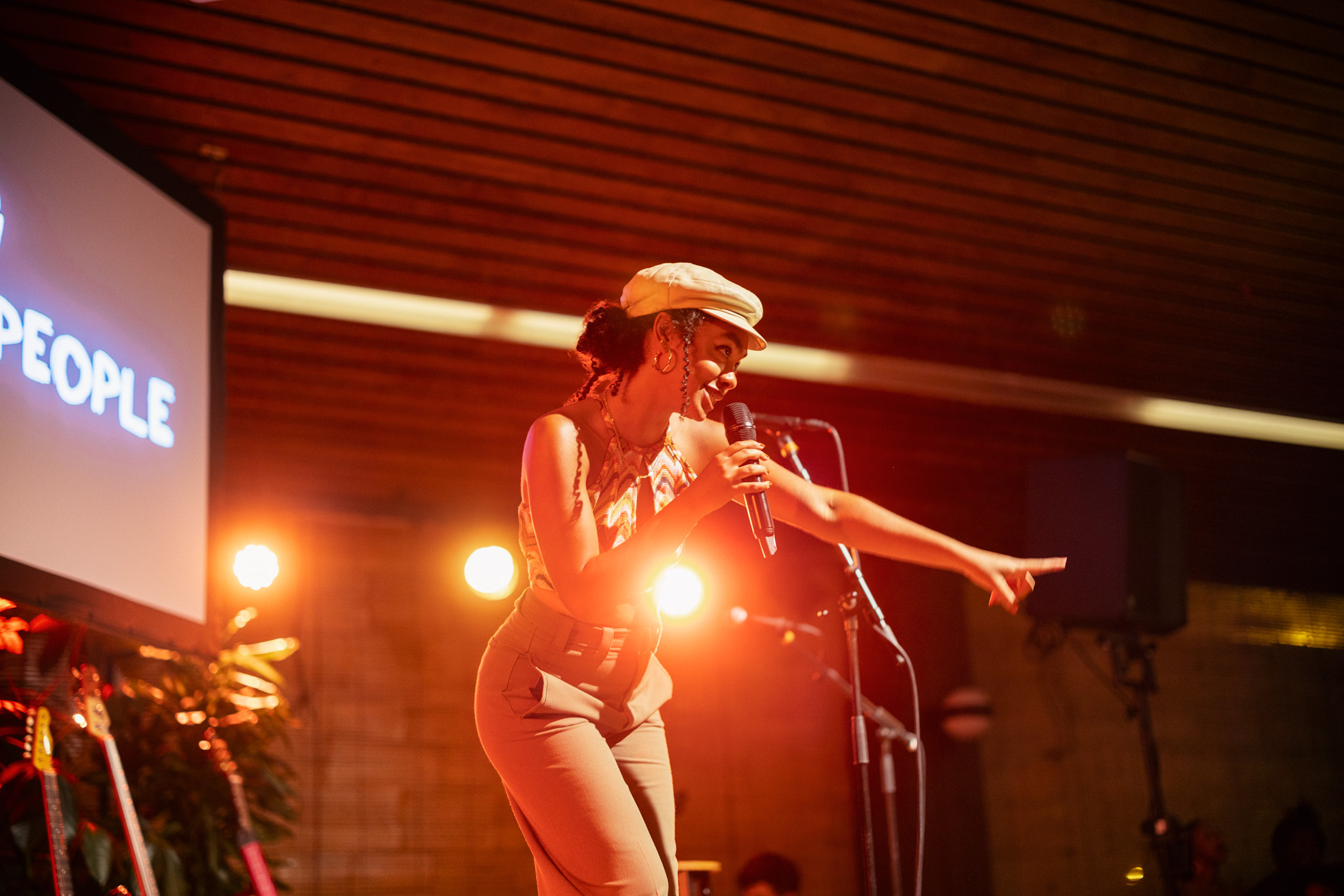 At the moment, Sydney is preparing for her first solo exhibition and first physical poetry release event this month. In celebration of her 3rd poetry release, an EP titled WORD, and her whole journey as a poet, she decided to create a multi disciplinary experience merging visual art, poetry, music and movement. The official exhibition opening and EP release event are on 27 October, with a live poetry show, artist talk, and DJ.
The exhibition, 'WORD: A Poet's Becoming', runs from 27-29 October, at NEVERNEVERLAND in Amsterdam. She will close the exhibition with an open mic night on 29 October. You can find more information on her socials.



Sydney Lowell performs as part of Le Guess Who? x U? present, a program with Dutch-based upcoming artists, on Saturday, 11 November, at LE:EN.
Photography by Juri Hiensch