Read: Pan African Music interviews Ethiopian funk legend Ayalew Mesfin
Wednesday Oct 30th 2019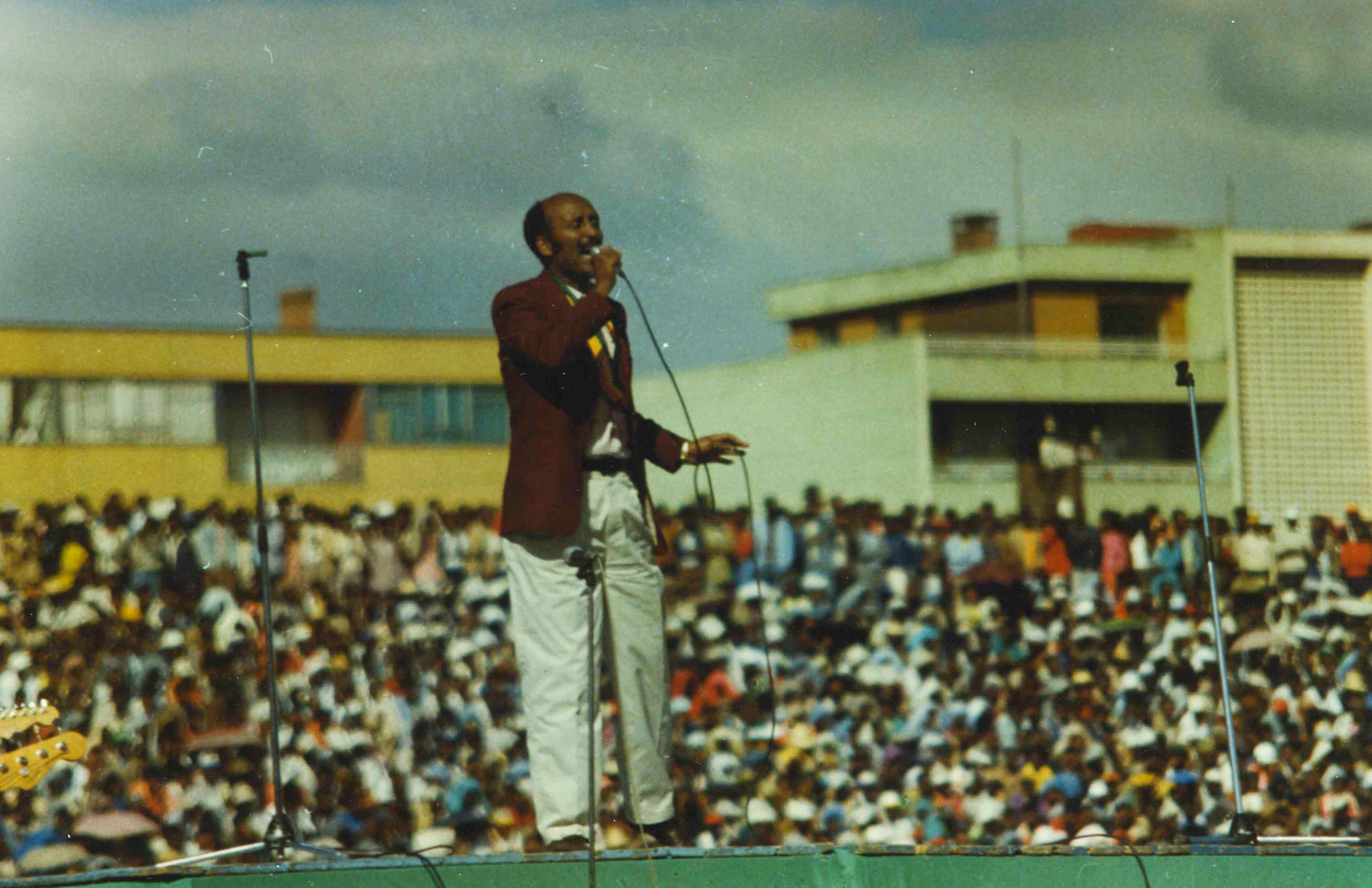 Ethio-groove legend Ayalew Mesfin rebelled vigorously against Ethiopia's dictatorial oppression of the 70s, which led to several months in jail and a prohibition to play music for 13 years. Last year, his compilation album Hasabe (My Worries) was released after his music had gone unheard for 40 years, and now, we celebrate Mesfin with his first ever European performance at Le Guess Who? 2019 on Friday, 8 November.
In conversation with Pan African Music, the Ethiopian funk legend revisits prison time, the superstar era and a life filled with musical activism, from Addis Ababa, Ethiopia to Denver, USA.
"I have forgiven everyone who betrayed me, imprisoned me, tortured me. My life and my career could have been on a different scale, that's for sure, but I have no regrets." -
Ayalew Mesfin
Ayalew Mesfin & Debo Band will perform at Le Guess Who? 2019 on Friday, 8 November. Also performing at the festival are a.o. Fatoumata Diawara, Dur-Dur Band, Lakha Khan, Ahmed Ag Kaedy, Ustad Saami, Melissa Laveaux, Mohamed Lamouri, Gyedu-Blay Ambolley & His Sekondi Band, and many more.