Read Bandcamp's feature about the "thrilling and fantastical" story of La Bruja de Texcoco
Tuesday Jun 11th 2019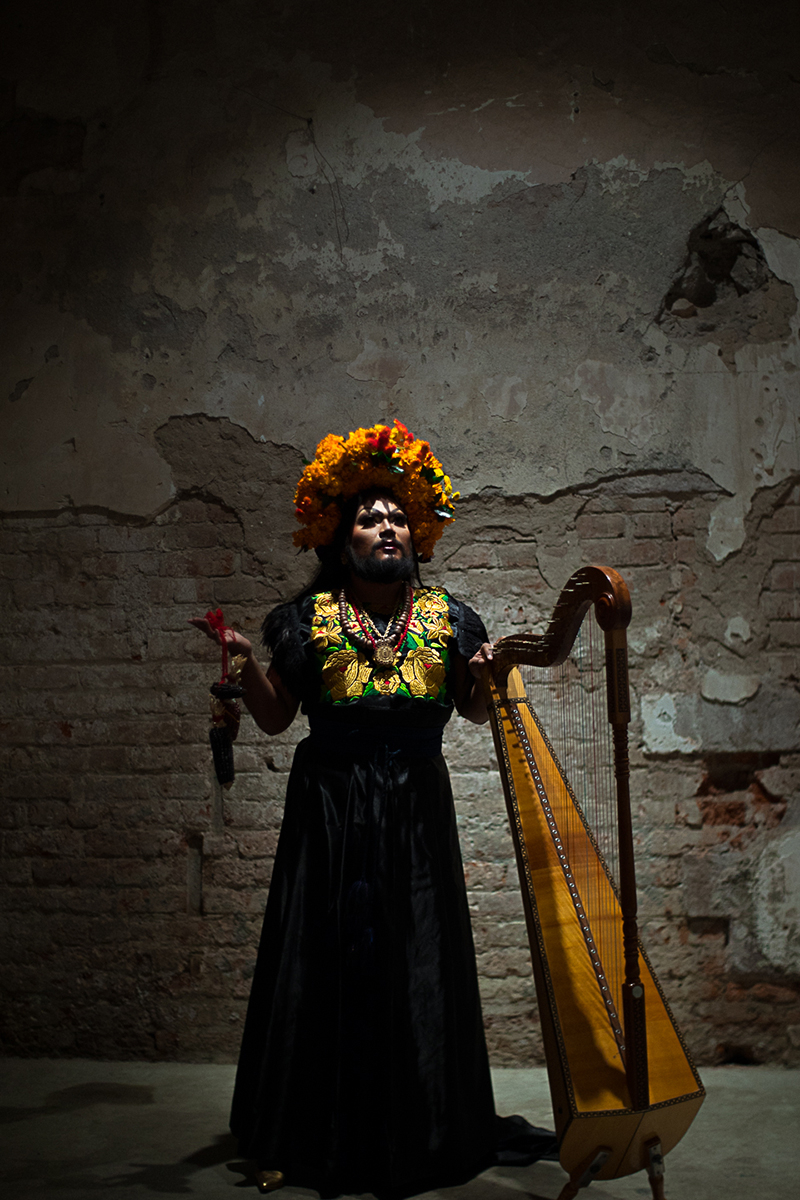 Mexican mystical phenomenon La Bruja de Texcoco (literal translation: 'The Witch of Texcoco') recalibrated her classical teachings to create an astonishing tapestry of traditional Mexican music, baroque and jazz, playing various string instruments, percussion and harp. Having recently released her debut 'De Brujas Peteneras y Chachalacas', Bandcamp publishes a feature about the "thrilling and fantastical" background story of the artist.
The feature talks about performing miracles; about Le Bruja de Texcoco (real name: Octavio Mendoza Anario) identifying herself to the demon she expelled during a live performance; about Anario's powerful trans femininity; and her genre-defying album and live performances: "where the references for La Bruja's music are vast, its core—a haunting voice which defies colonized notions that grant supremacy to Europe's classical sounds over Latin American folkloric ones—is nothing if not solid." Read the full feature here and watch the video for 'Suite Aquelarre' below:
"I am the Bruja de Texcoco," she told the dark forest. Prior to that night, she had identified as a cisgendered man. After that moment, she began to wear a flower in hair while performing, then a skirt, then a full face of makeup. Today, she is still understanding how her powerful trans femininity can be tied to both the music she makes as La Bruja, and the impact it has on her own personal life" -
Bandcamp
La Bruja de Texcoco performs at Le Guess Who? 2019 on Thursday, 7 November. Also performing at the festival are a.o. Los Pirañas, Minyo Crusaders, Asha Puthli, Ayalew Mesfin & Debo Band, Ustad Saami, Mary Lattimore, Fatoumata Diawara, Angel Bat Dawid, Melissa Laveaux, and many more.