"I think the individual is bigger than the tradition": MusicMap.Global interviews Negro Leo
Thursday Sep 27th 2018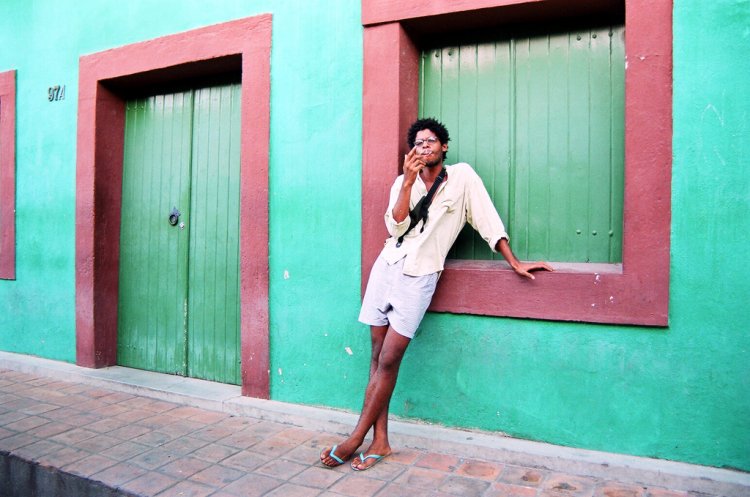 MusicMap.Global is a site dedicated to celebrating the global underground. Leading up to Le Guess Who? 2018, they interview some of the artists playing the festival. First up is Brazil's Negro Leo, aka singer-songwriter and multi-instrumentalist Leonardo Campelo Gonçalves, With lyrics addressing delirious images of everyday life, Negro Leo's quirky sambas are a bold representation of Brazil's bustling society of nowadays.
In this interview Negro Leo talks about the musicians who inspired the righteous carnival that is his catalogue, and gives his equally uncompromising thoughts on Brazil's crucial upcoming election. Read in full here, and watch the video for 'Fera Mastigada' below.
"I'm waving my red flag [the symbol of the Workers' Party], waiting to get back what has been lost the last two years. If any authoritarian, neocon and/or neolib agenda wins, we're sure that several cultural and educational policies will disappear as they have been disappearing since the coup." - Negro Leo
Negro Leo performs at Le Guess Who? 2018 together with a.o. Swamp Dogg, Devendra Banhart, Neneh Cherry, Boogarins, Shintaro Sakamoto, Rodrigo Amarante, Lonnie Holley feat. Nelson Patton, Beverly Glenn-Copeland, and many more.