Read Bandcamp's feature about Minyo Crusaders' Japanese folk music for the post-modern age
Wednesday Jul 17th 2019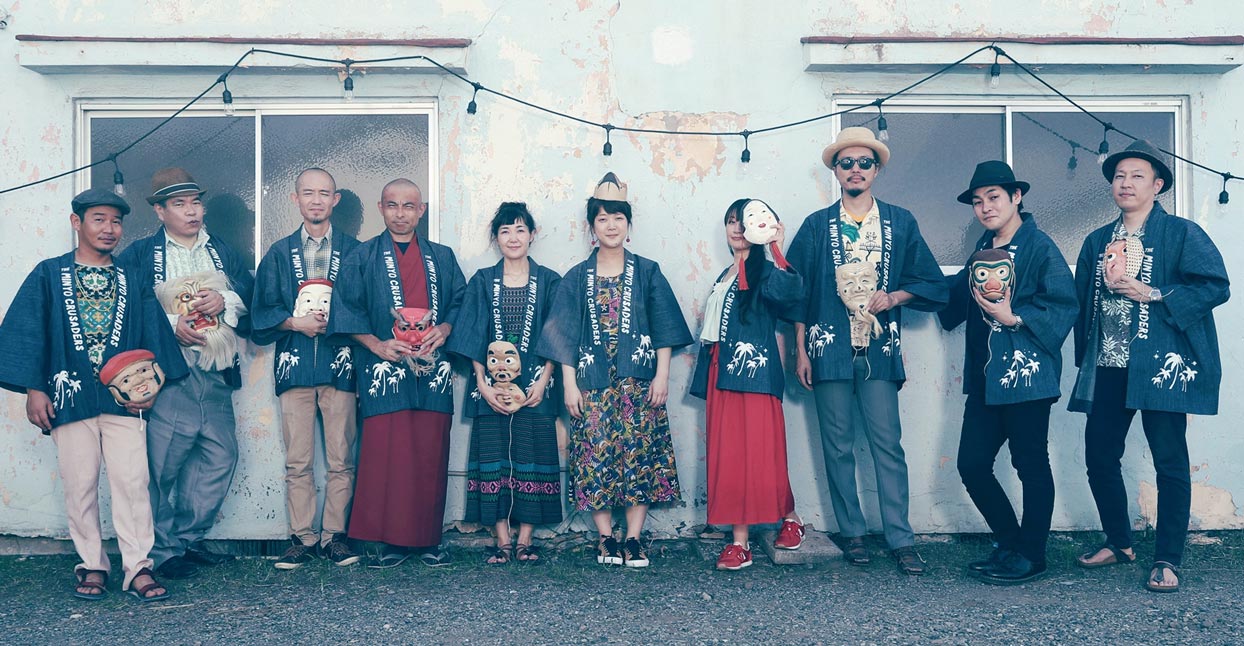 The 10-piece Japanese ensemble Minyo Crusaders breathes new life into traditional Japanese folk songs. The word 'Minyo' refers to these songs, that have mostly disappeared from everyday consciousness in 21st century Japan.
On their new album 'Echoes of Japan', they merge the traditional minyo with Latin, African and Caribbean rhythms and flourishes of exotica. Bandcamp has published an absorbing feature on how the Tokyo group is "turning music into DNA to enable it to survive for future generations". You can read it in full here.
"Minyo used to be music for the common people; popular music, but it doesn't work like that anymore. It's regarded as a forgotten, out-of-date music. By comparison, reggae, cumbia, and ska are very well accepted. By combining the two, I believe traditional Japanese song minyo could be revived, bringing back its own charm as a music for the people." - Katsumi Tanaka from Minyo Crusaders (
via Bandcamp
)
Minyo Crusaders will perform at Le Guess Who? 2019 on Saturday, 9 November. Also performing at the festival are a.o. Fatoumata Diawara, Dur-Dur Band, Ayalew Mesfin & Debo Band, Los Pirañas, Lakha Khan, Ahmed Ag Kaedy, Ustad Saami, Melissa Laveaux, Mohamed Lamouri, Gyedu-Blay Ambolley & His Sekondi Band, and many more.