Last week, COSMOS' first international residency started in Goa, India. Composer, sound artist and improviser Hardi Kurda from Kurdistan-Iraq was invited by curator and filmmaker Rana Ghose to work at the new studio and gallery space 999. For two weeks, Hardi collaborates with a number of local artists to explore themes relating to migration and legality.
This residency is a next step for COSMOS in connecting people, entities and organizations with common values to create more sustainable and immersive collaborations. The residency will be documented on film by REProduce, to be shown during Le Guess Who? 2023.
Photo series from the residency by Naihan Nath
Photographer Naihan Nath spends time with Hardi, Rana and local artists during their residency. Enjoy the photo series; more results from this project will follow.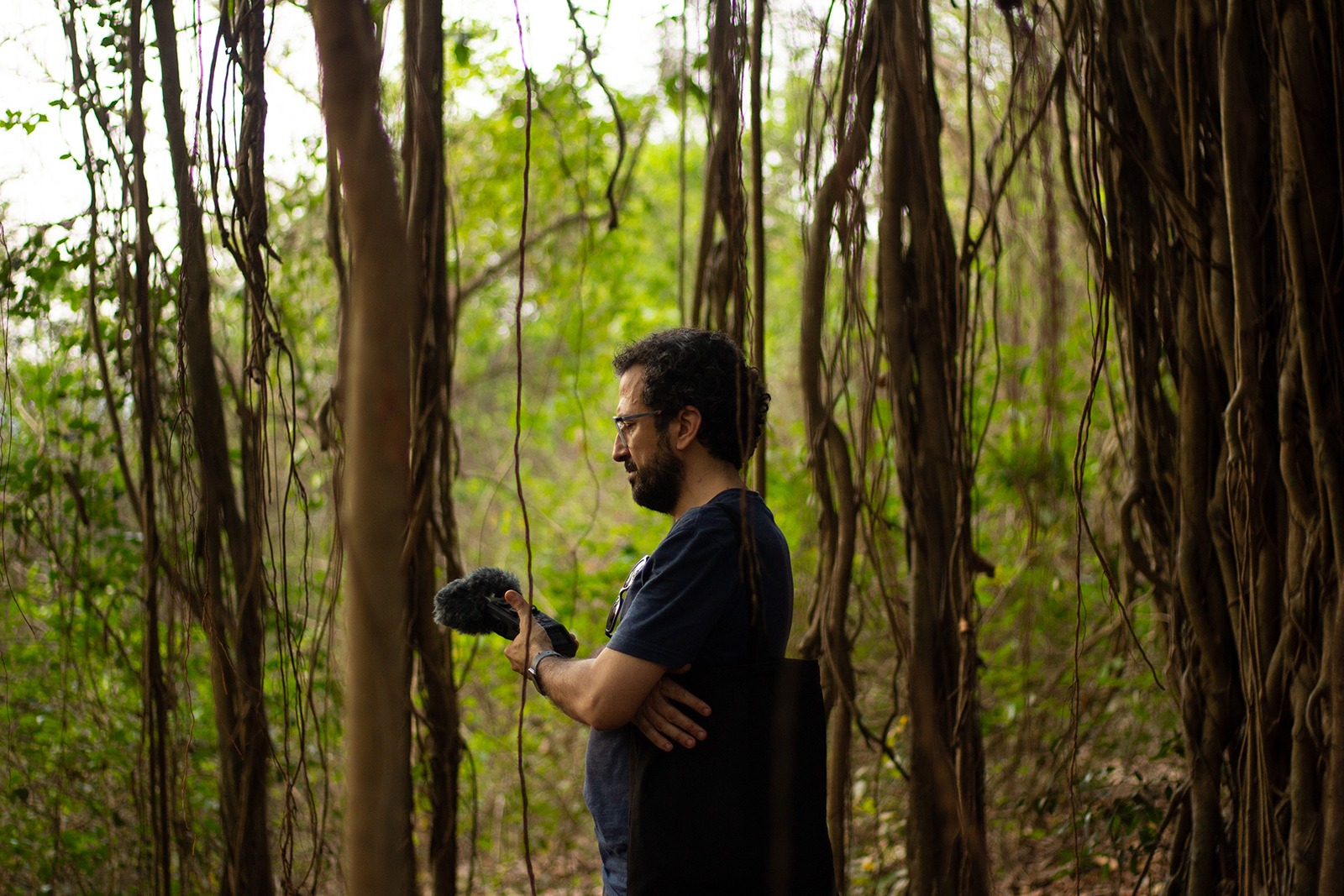 "On the way to the higher viewpoint, we stop near a massive Banyan Tree (Ficus Benghalensis) where locals usually ferment and prepare the seasonal summer spirit, 'Urak'. The fermentation process has now finished, so nobody's around. Hardi closes his eyes to listen to the birds' conversation."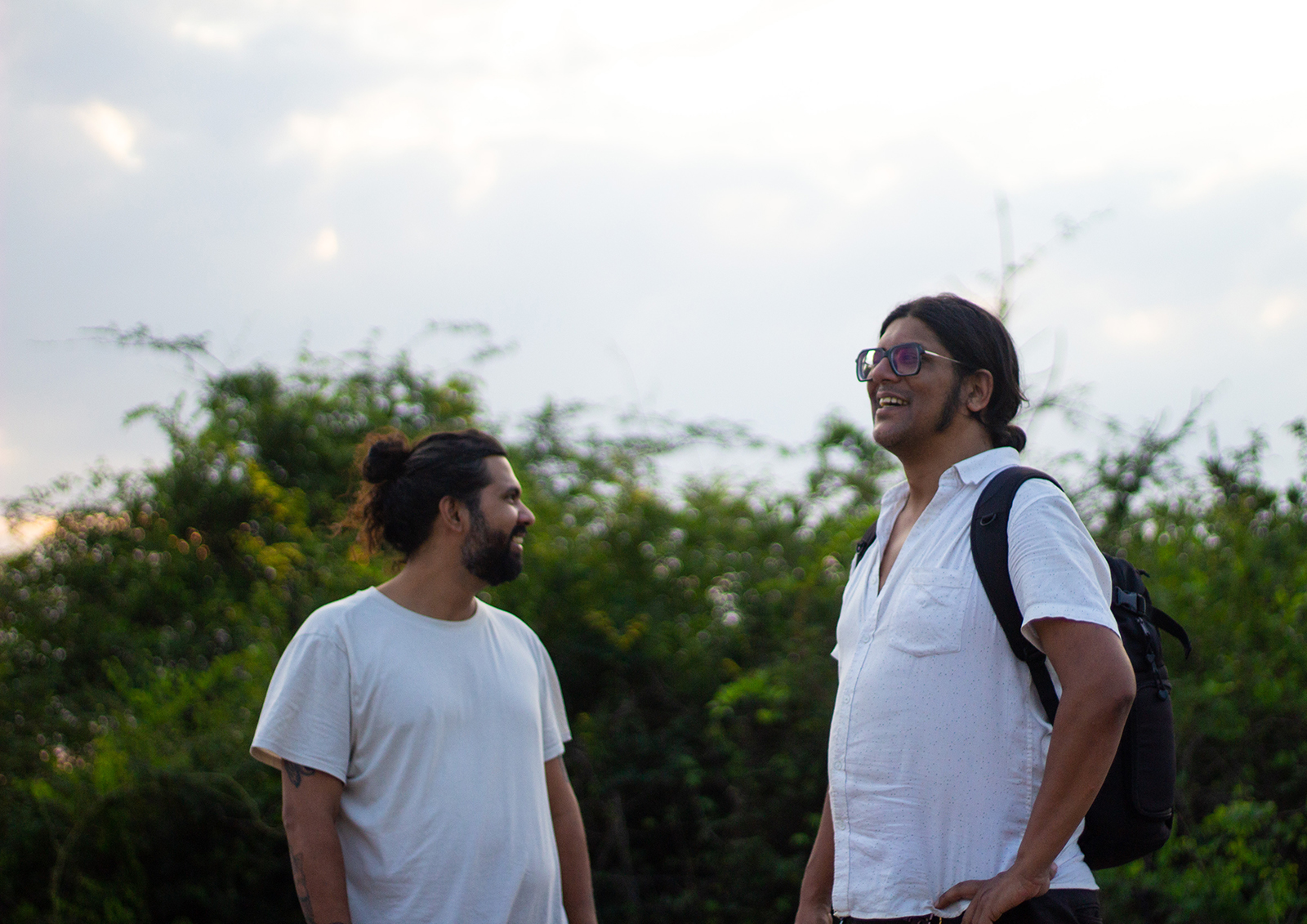 "View from the front windows of 999. This old house is very large but somehow blends into the background - camouflages almost - and is non-imposing for any passerby on the road. It was an intensely humid day in Goa, which means loads of perspiration, but it also means everything looks as though it's dripping in gold…"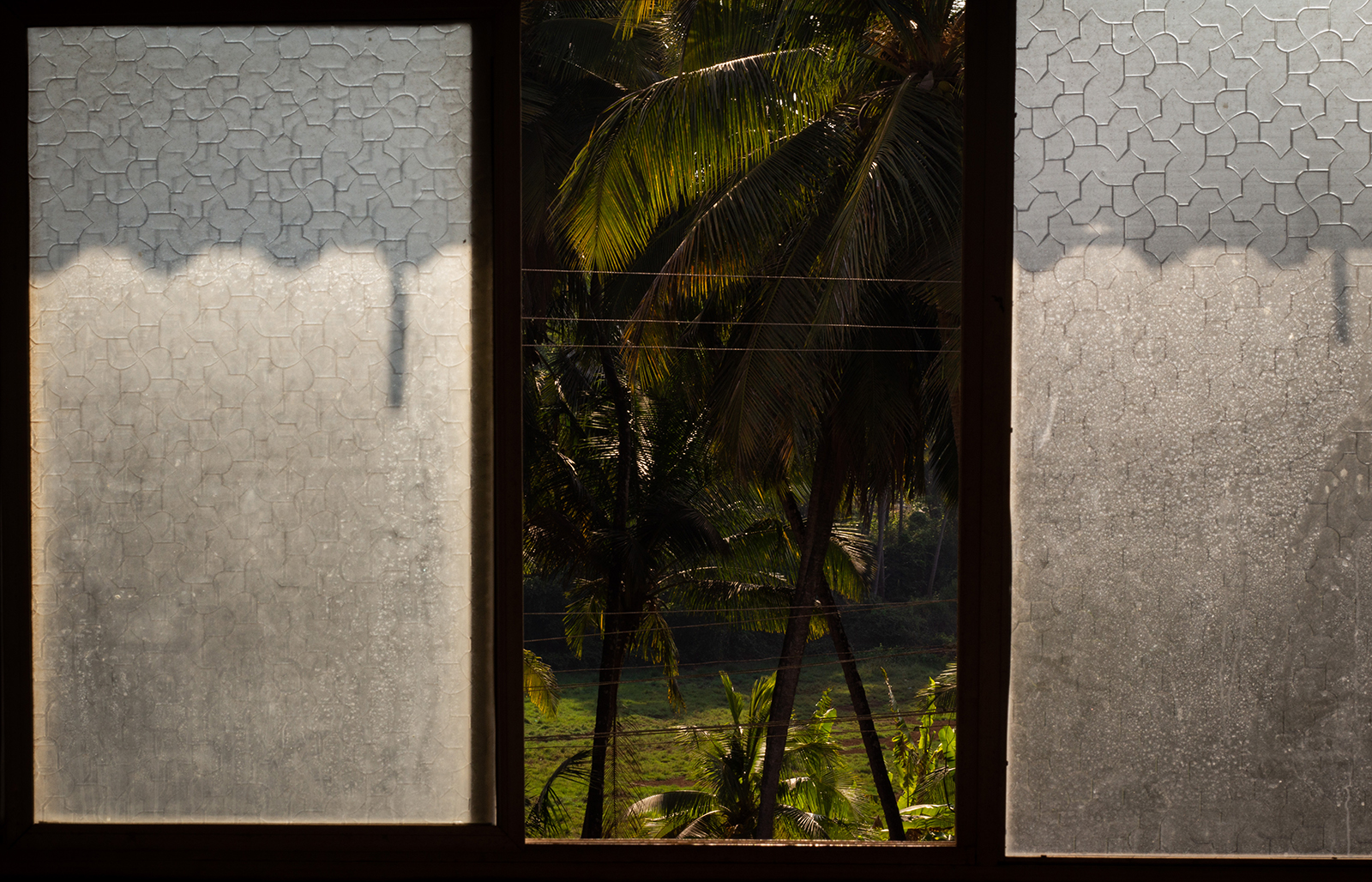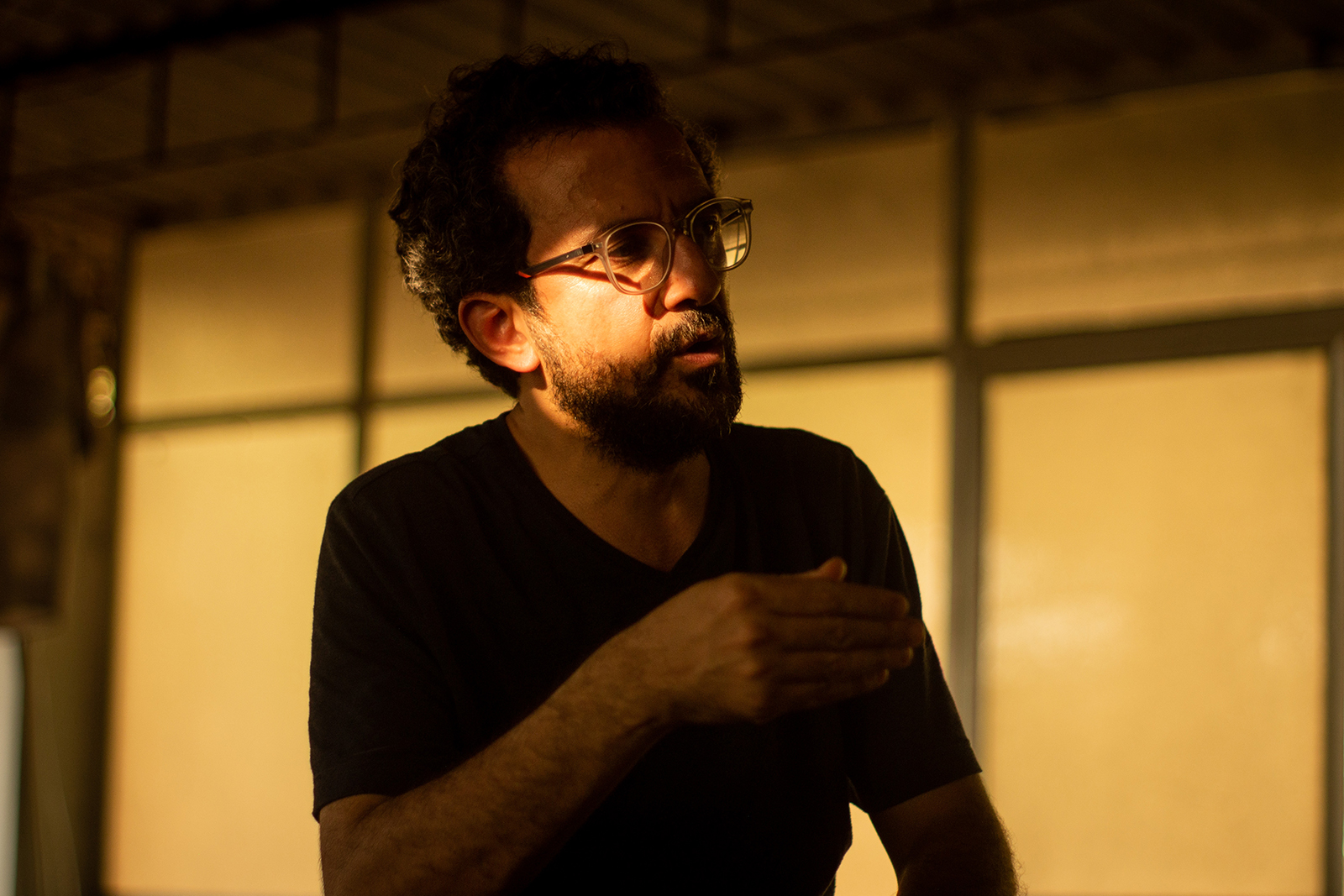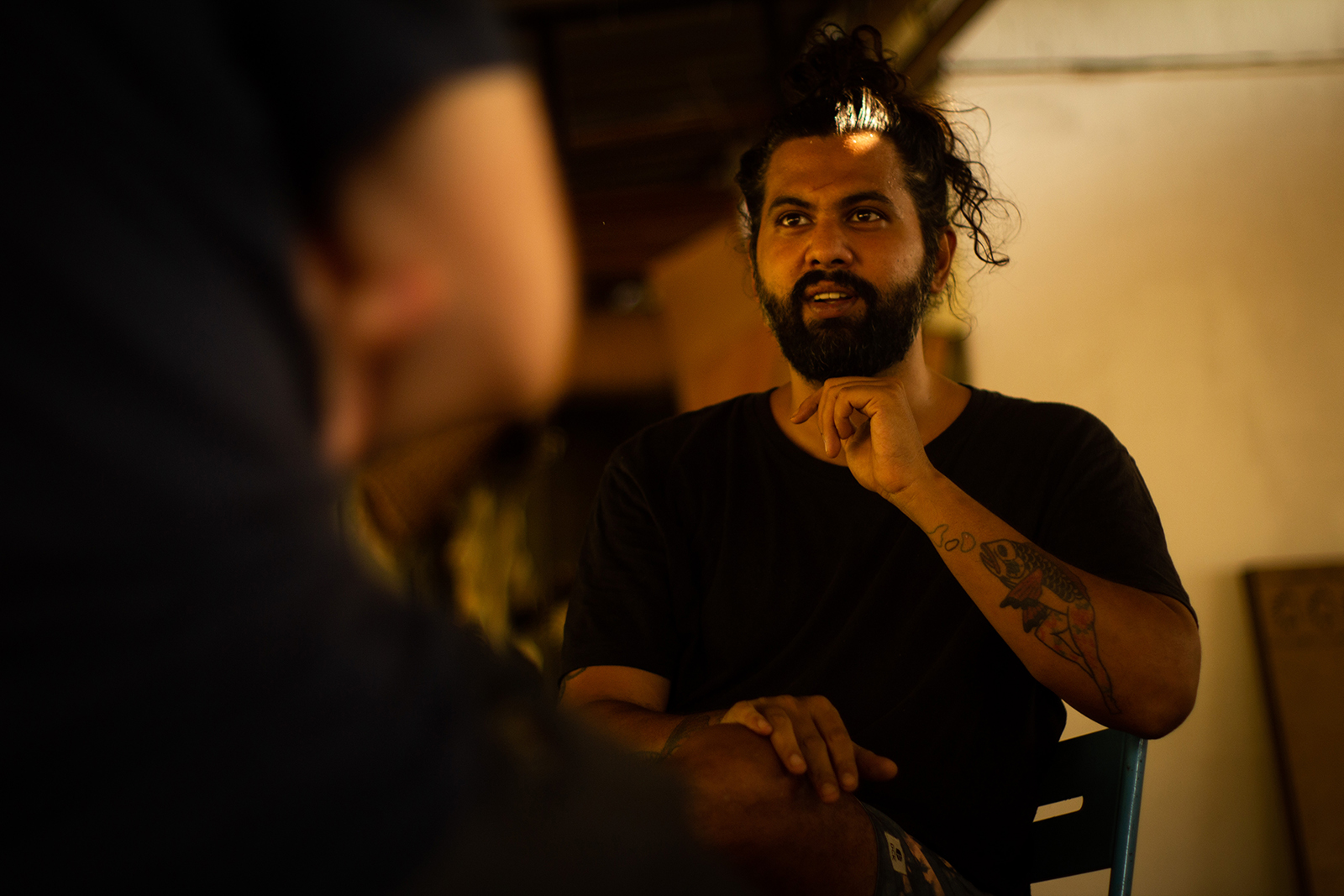 "Multi-disciplinary artist Varoon Nair arrives shortly after Hardi finishes experimenting with his electromagnetic microphone. Hardi and Varoon talk extensively about several things. Including but not limited to: the sounds we grow up with, how music discovery has changed over the years (and continues to), reading music, language and expression, sound and education."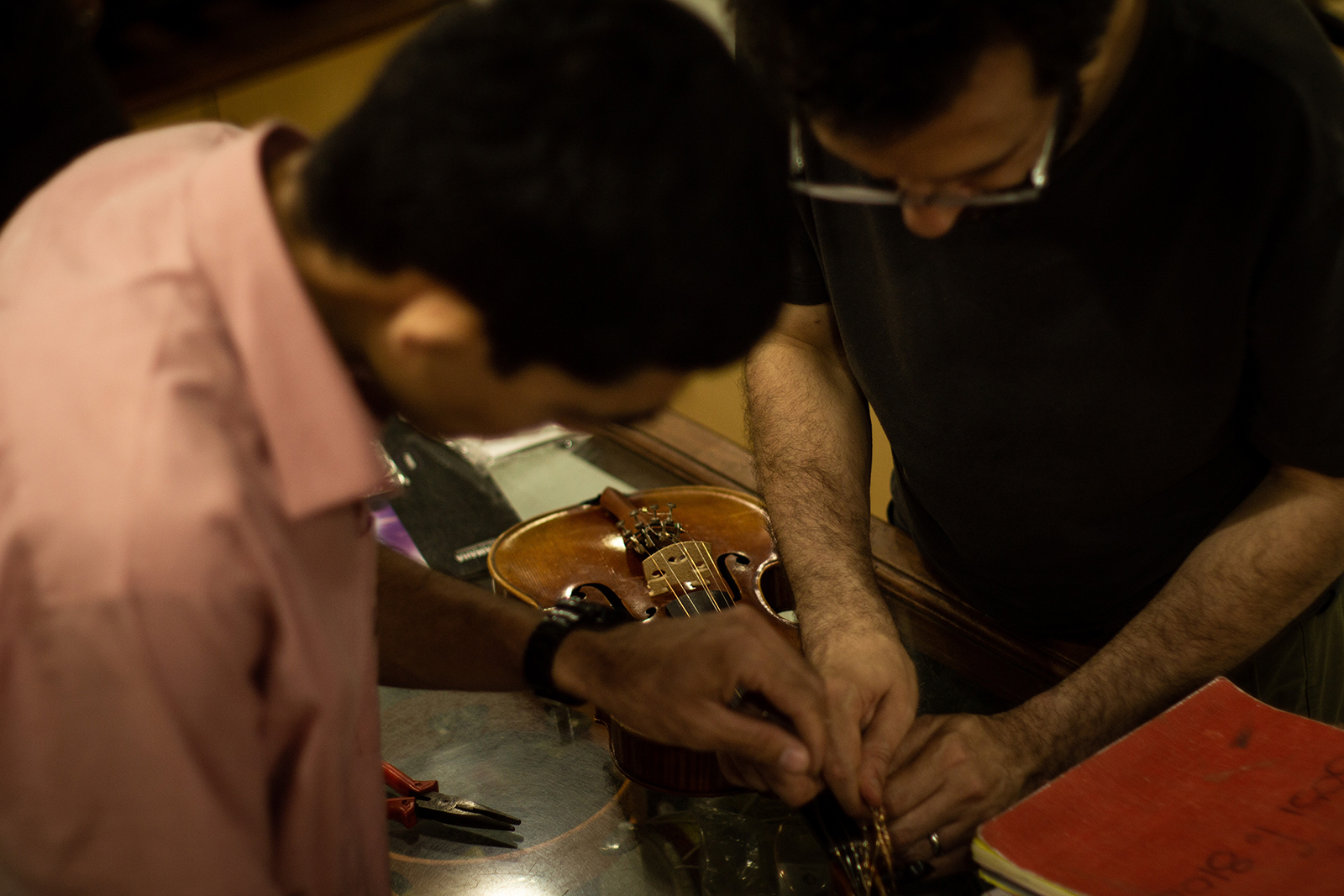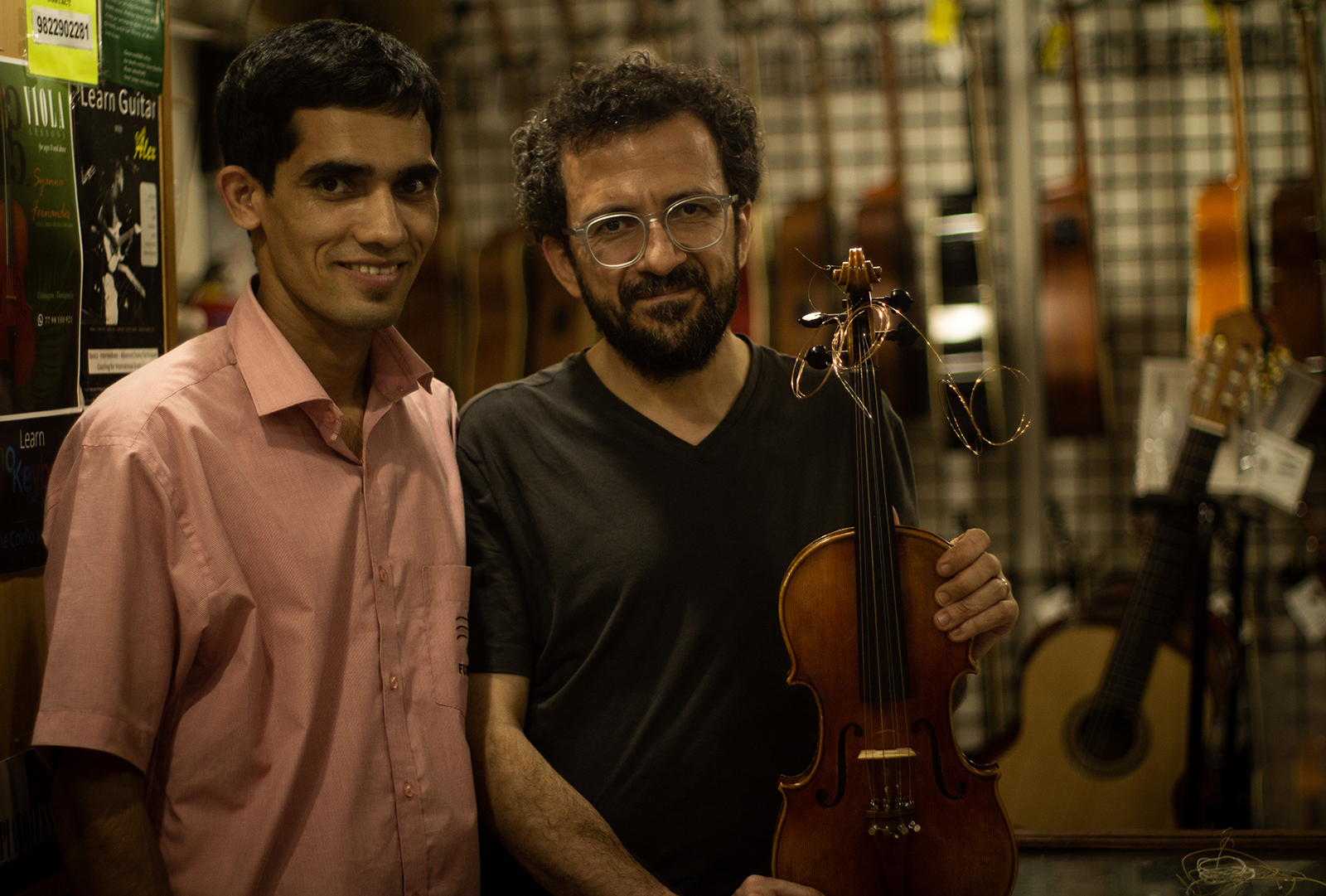 "Rana, Hardi and I made a trip to Panjim (an urban, equipped city center in Goa) to visit music shops. The main goal was to replace Hardi's violin strings with sitar strings. The process was meticulously carried out at Furtado's (a well known music shop) by the man pictured."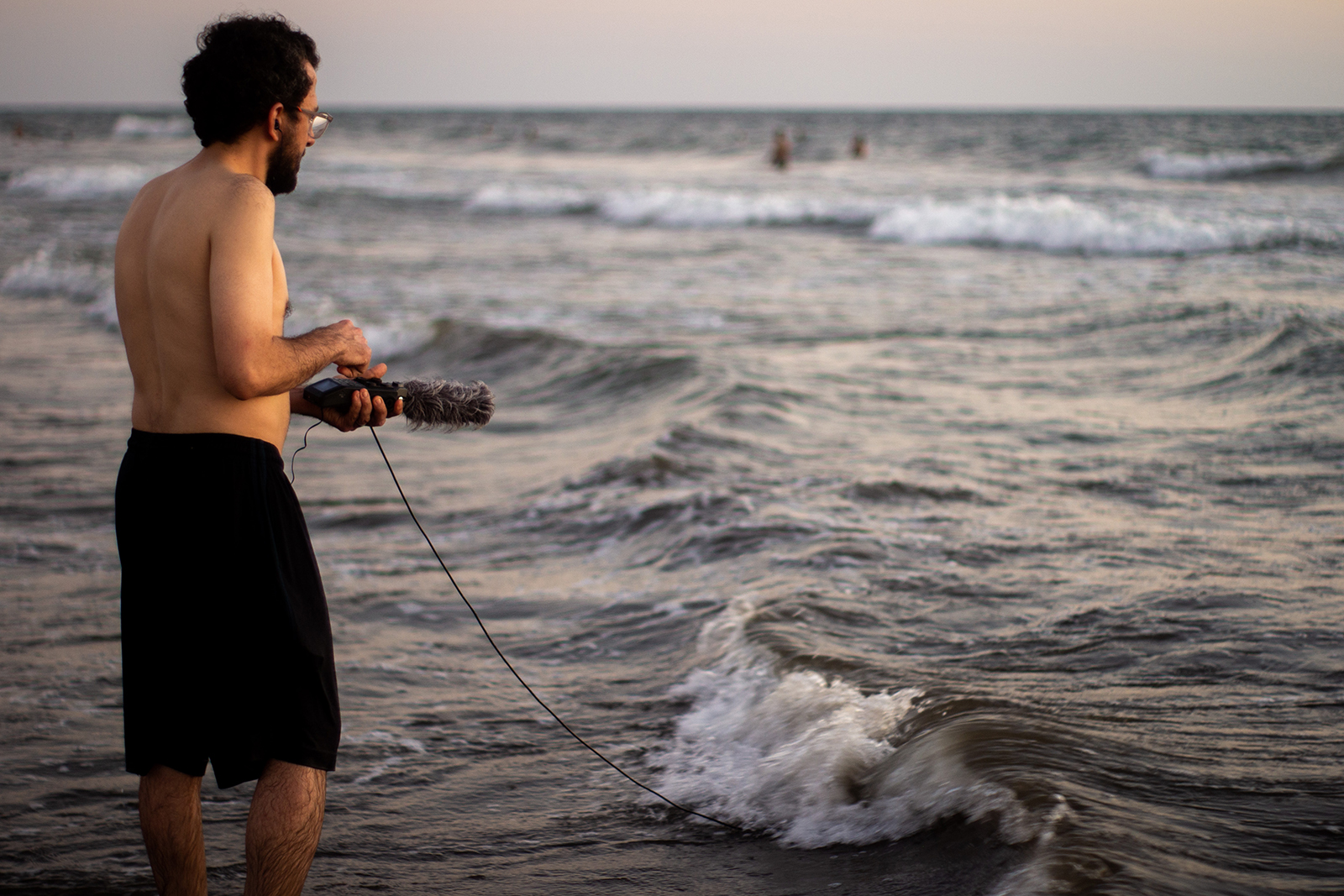 "Hardi recording at a northern beach in Goa called Mandrem Beach. It's Labour Day weekend, so Goa is full of people from the big cities; come down to eat, drink, rest and enjoy the ocean."
"Producer, sound artist and bass player Krishna Jhaveri in conversation with Hardi, while sitting along the Nerul River. Their conversation is recorded by Rana..."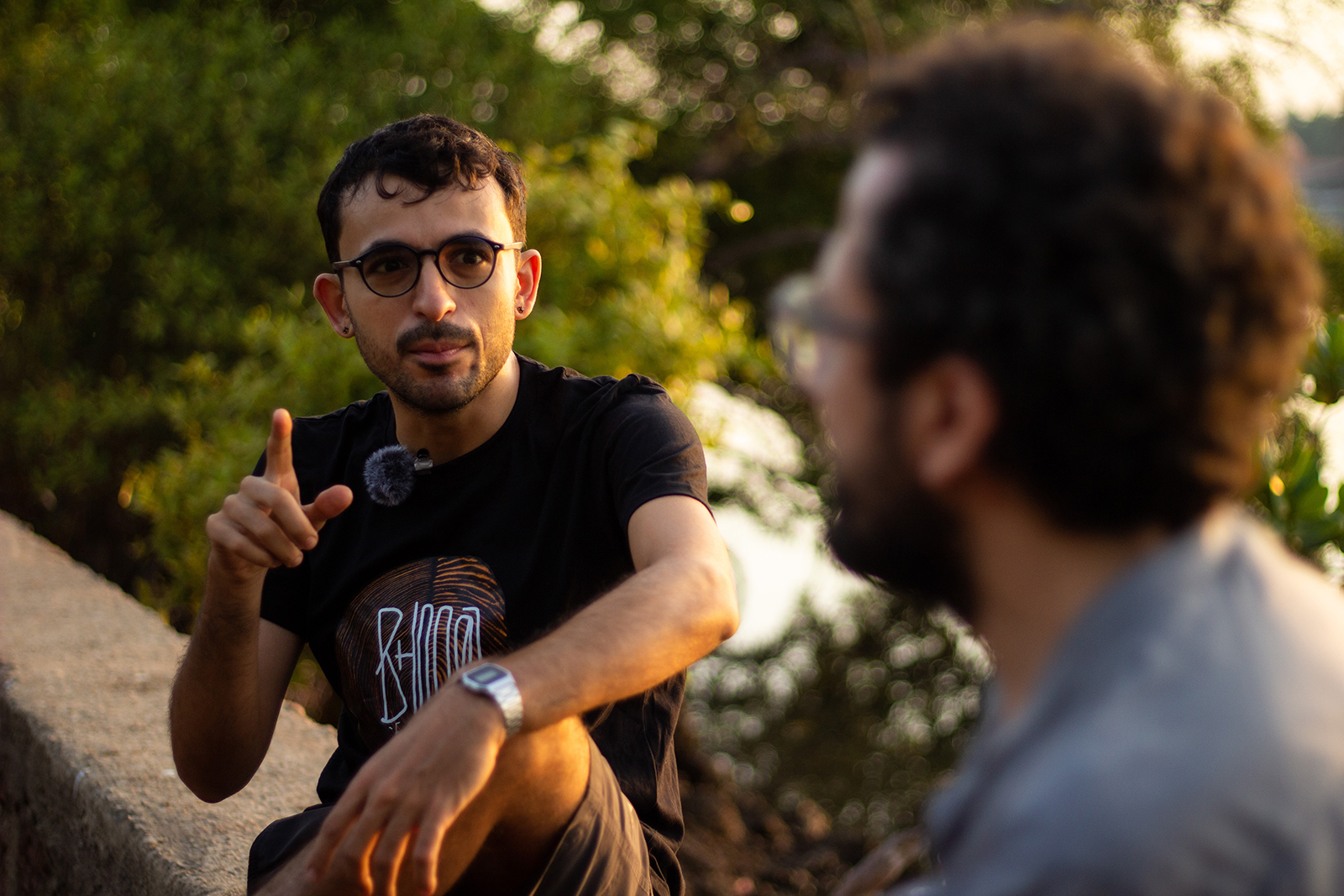 "...Krishna talks about his love for field recording, where that love originates from and how it changed the way he listens forever."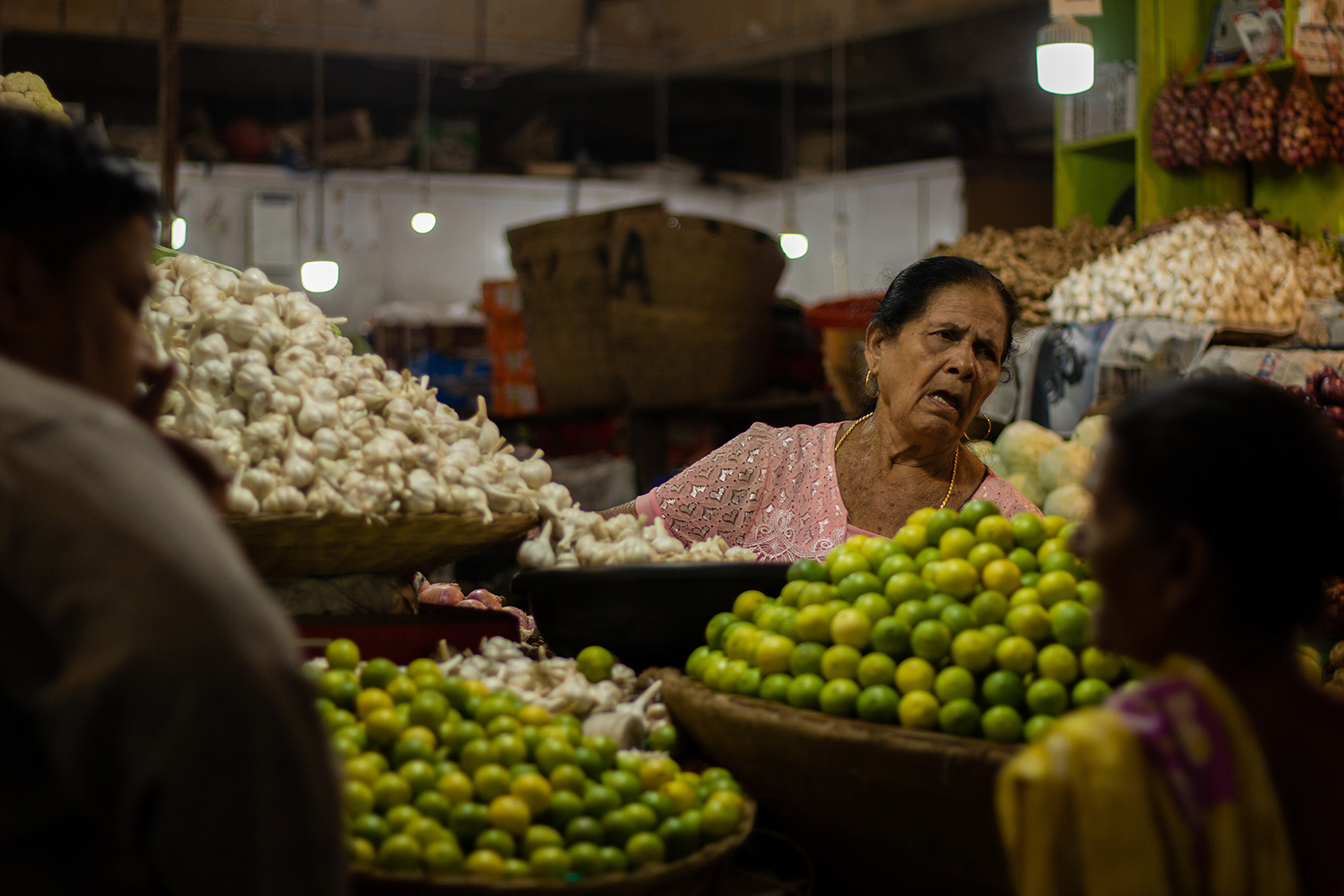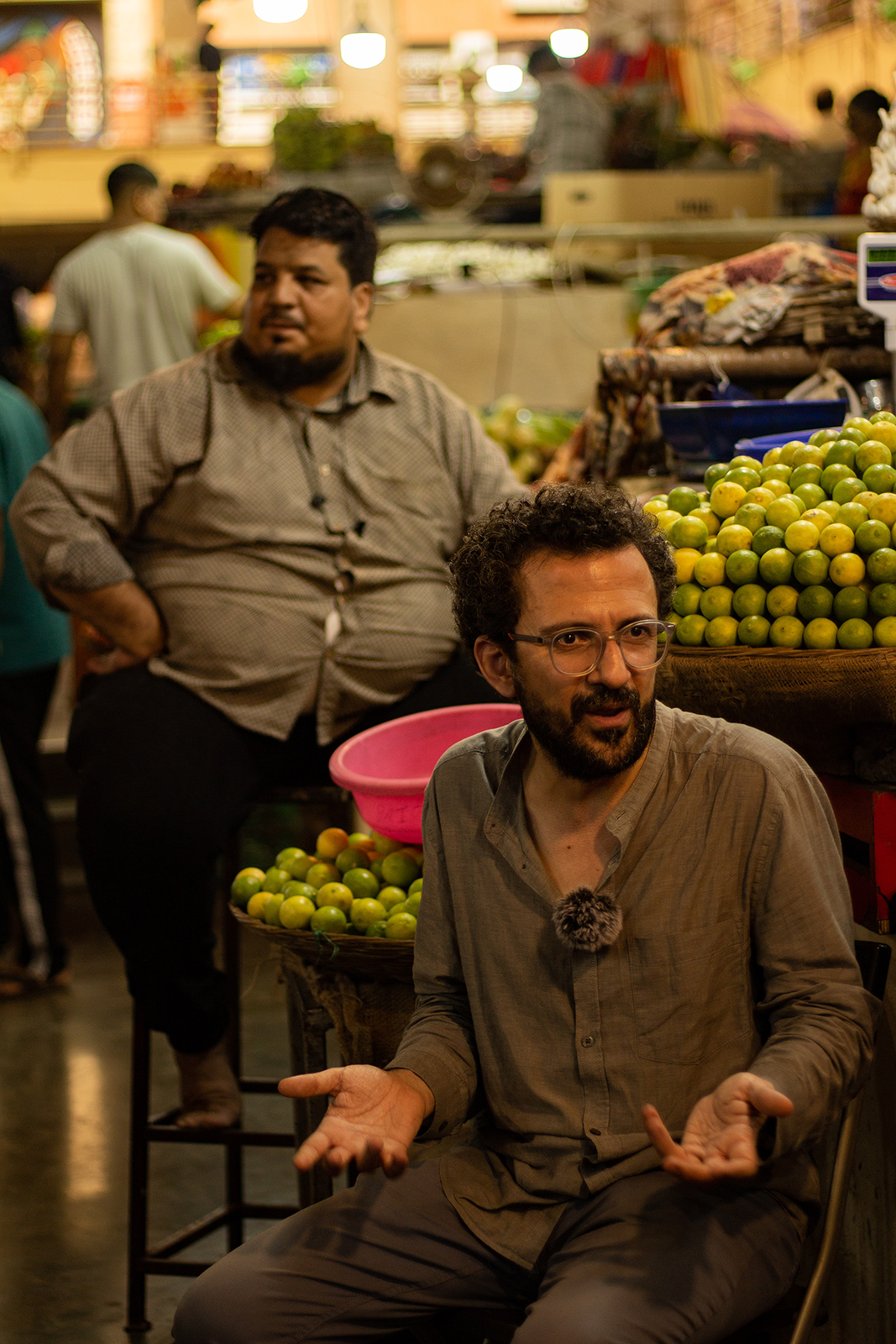 "Hardi in conversation with Krishna at the Panjim Market."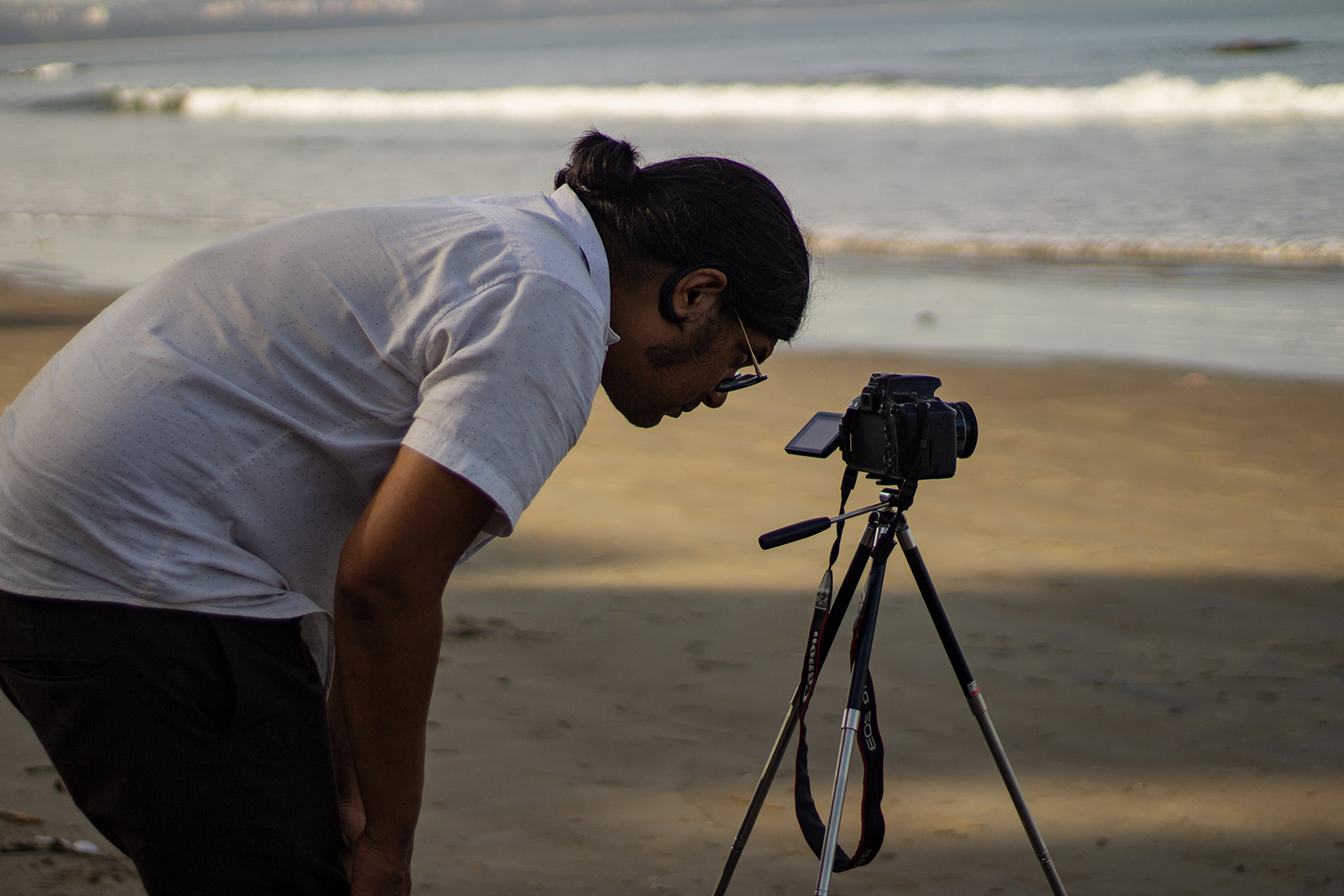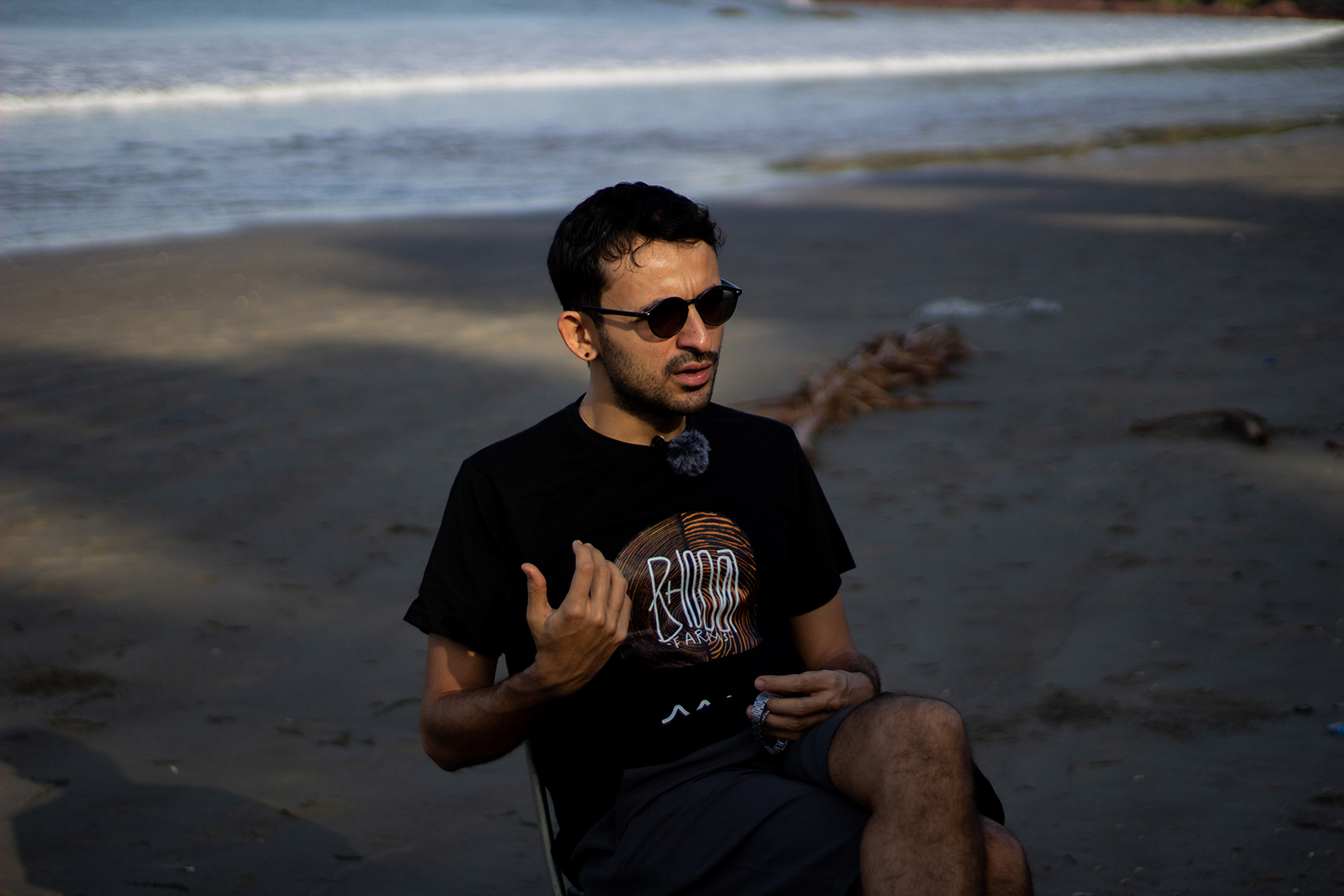 "Rana filming a conversation between Hardi and Krishna at Reis Magos beach."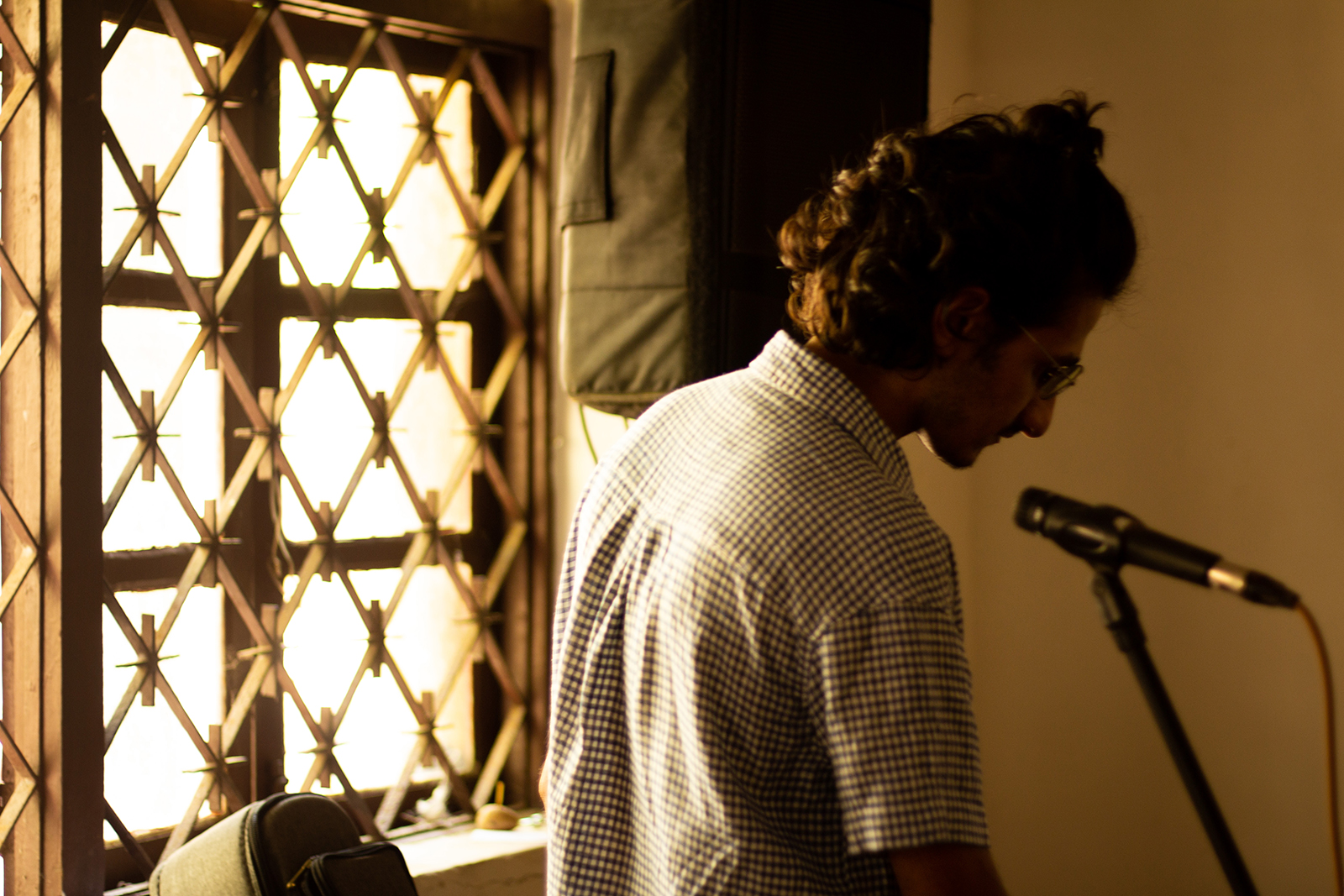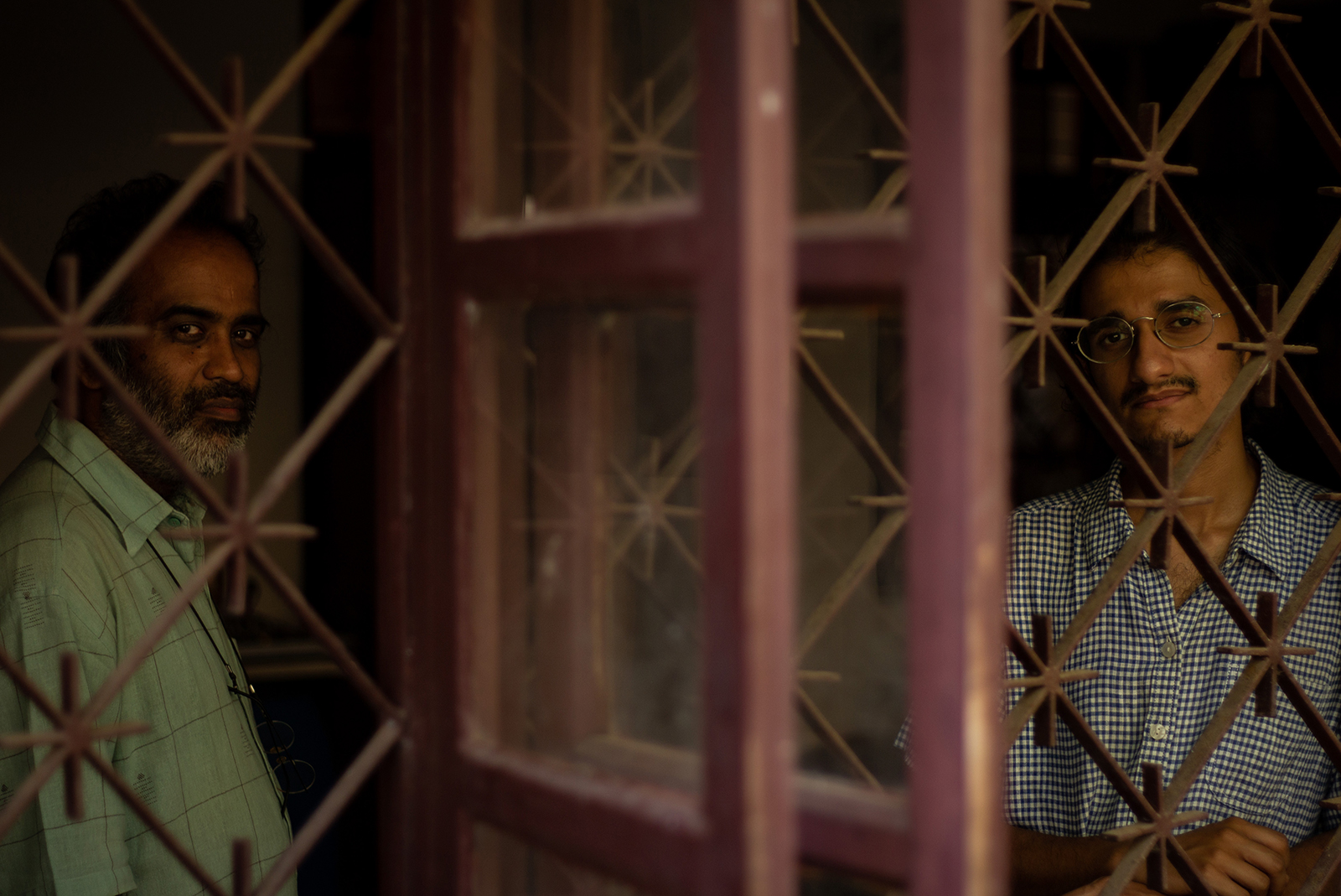 Photo 1: "Jay Kshirsagar, one of the artists who performed during the last night of the residency, sound checking in the afternoon sun."

Photo 2: "Jagan, another artist, and Jay stare out the window after a juicy jam they created while sound checking."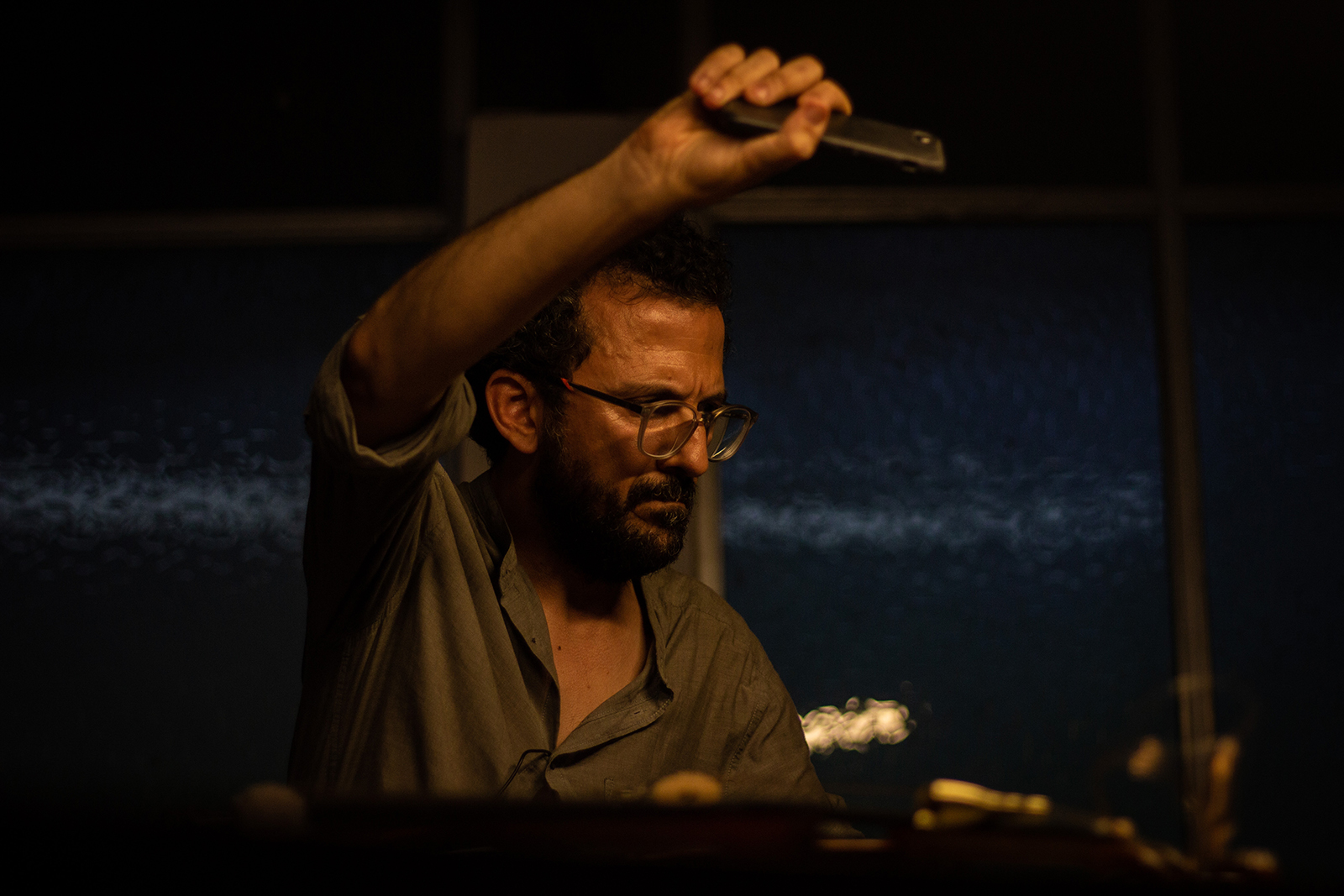 "Hardi in form during his improv performance piece."