Watch Black Country, New Road perform new songs on ARTE's 'Echoes' with Jehnny Beth
Wednesday Dec 16th 2020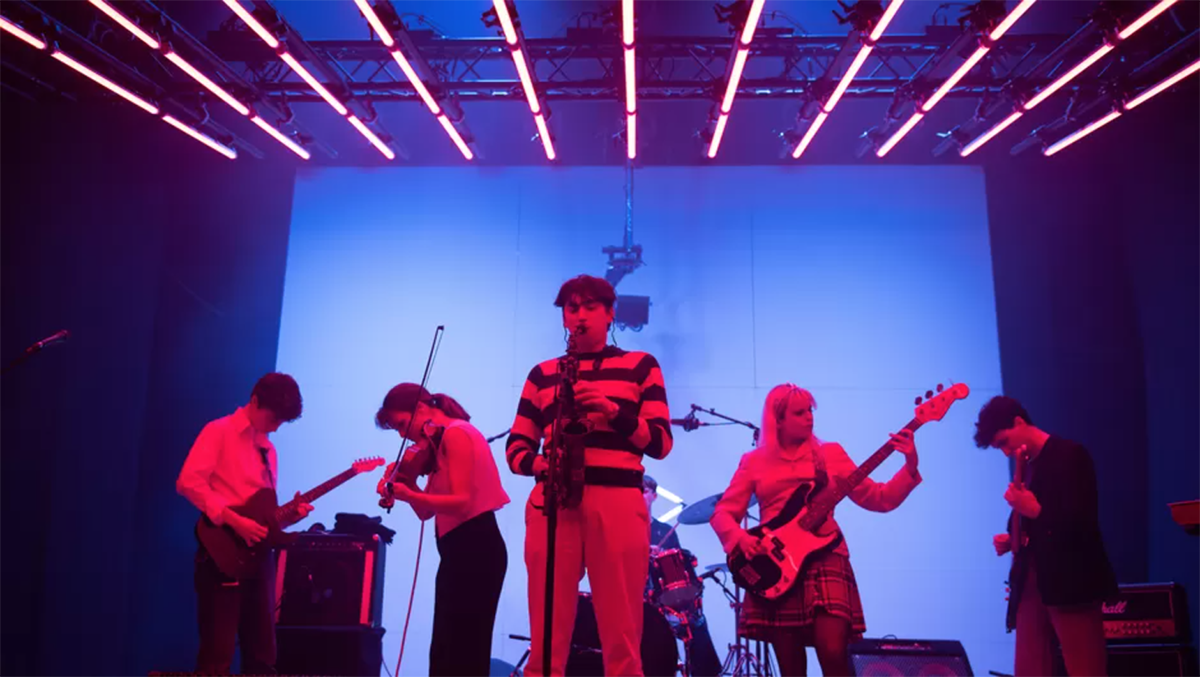 The enigmatic Black Country, New Road became a steadfast live sensation with their mixture of post-punk, ashen Slint-like minimalism and pastoral dark folk leanings. Recently, the band signed to the more electronic-driven Ninja Tune label, for the release of their debut album 'For The First Time' in early February.
Recently, the group took to the stage of the Yoyo Club at the Palais de Tokyo for ARTE's 'Echoes', hosted Jehnny Beth. Here, Black Country, New Road presented tracks from their sensual, exhilarating and deliciously chaotic debut album. Watch the full performance below.
"The very name conjures up images of a film noir, set in the depths of the English countryside. Black Country New Road is a group of seven British post-rock musicians whose complex melodies are reminiscent of a mysterious film score."
Black Country, New Road will perform at Le Guess Who? 2021. Also performing at the festival are a.o. John Dwyer, Alabaster dePlume, Pink Siifu, Ronald Langestraat & Tim Koh, and many more.