Naomi Velissariou is a Greek-Belgian stage director, writer, actor and performance artist. She is highly fascinated by the fluidity of identity and the way this is used in contemporary visual culture.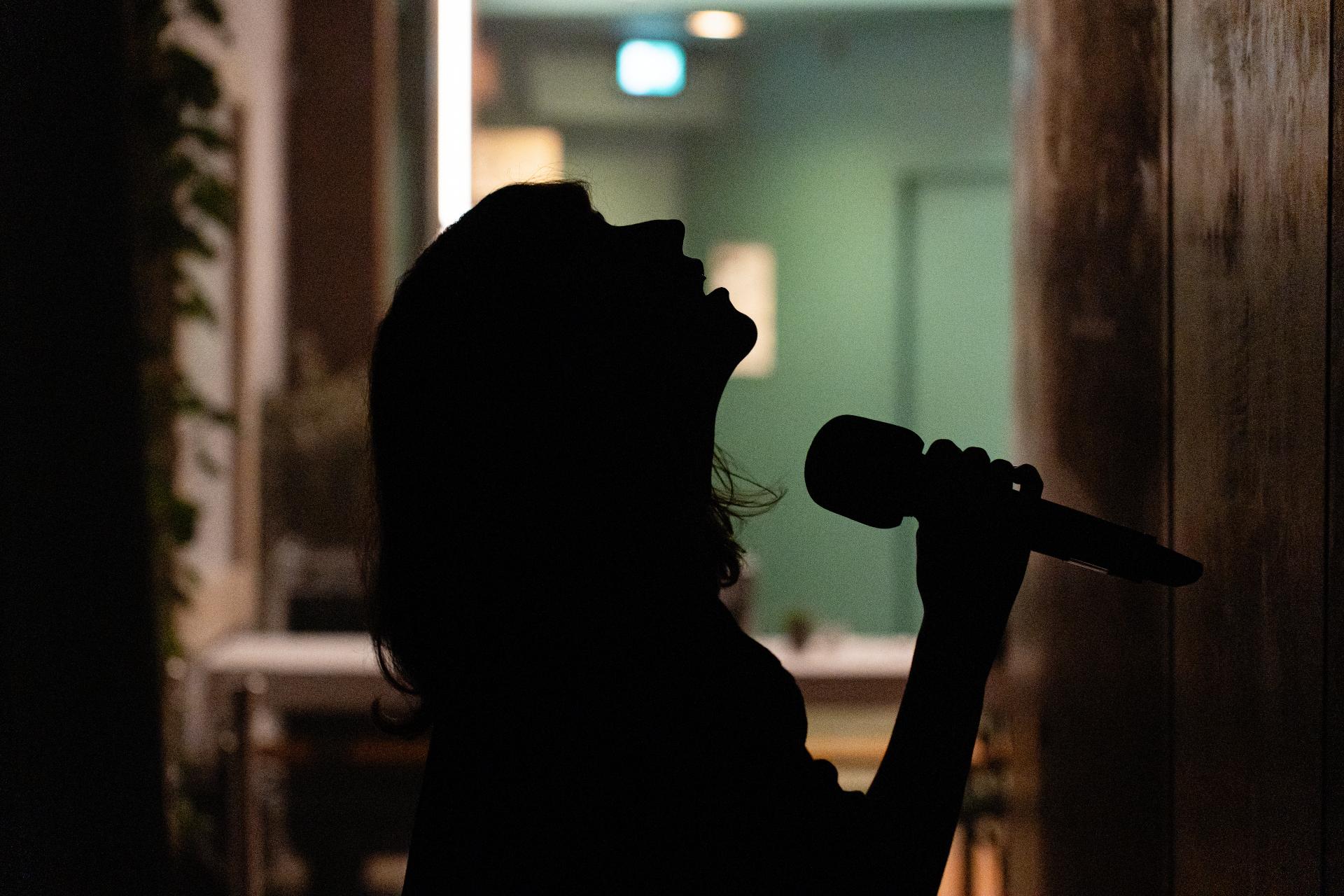 Naomi will perform twice during U? 2023; on Saturday, 11 November, she will be a guest at Milan van Keulen's Luisterbar. In this 'bar', Milan van Keulen talks to talented musicians and invites his audience into their world. What are their fascinations? What or who influenced them? What makes this one record so special?
"Often, we will listen without actually hearing. We think we know what something sounds like, and lose interest. But if we listen intently, there's often more there than we initially expected."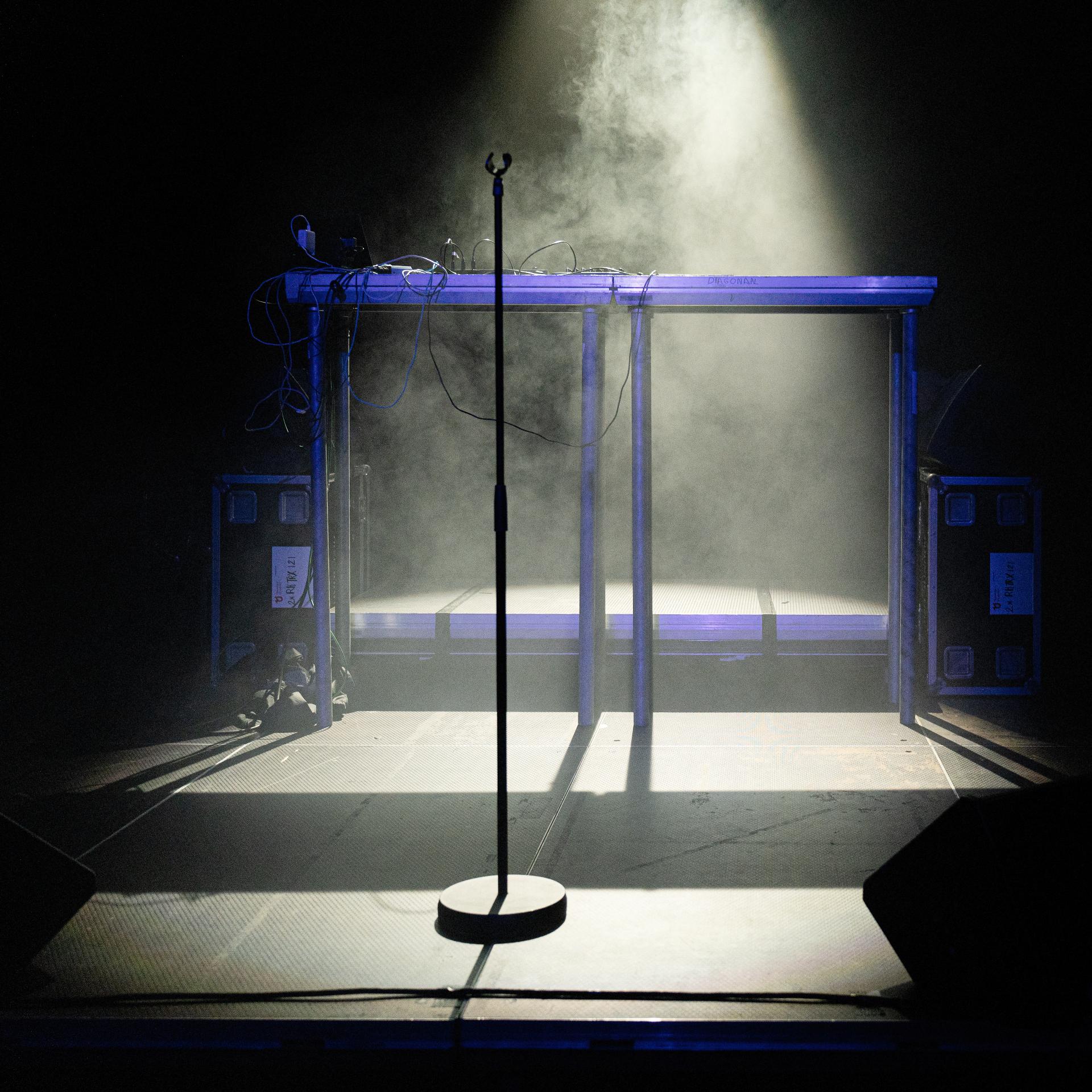 On Sunday, 12 November, Naomi will perform in Pain Against Fear, the final part of the controversial music theater trilogy PERMANENT DESTRUCTION. This performance is produced by Naomi in co-production with Theater Utrecht. In this performance, Velissariou introduces herself as a popular singer of 'PERMANENT DESTRUCTION'.

In this last part of her triptych, Naomi takes off all masks and confronts both herself and her audience. Whereas the first two parts were centered around hatred in all its manifestations (self-hatred, misogyny, hatred of life), the third and final part is an attempt to overcome fear as a breeding ground for that hatred. The music is a merciless mix of the ear-splitting sound of Joost Maaskant and Naomi's headstrong attempt at vulnerability.
"Pain Against Fear is mindfulness on speed."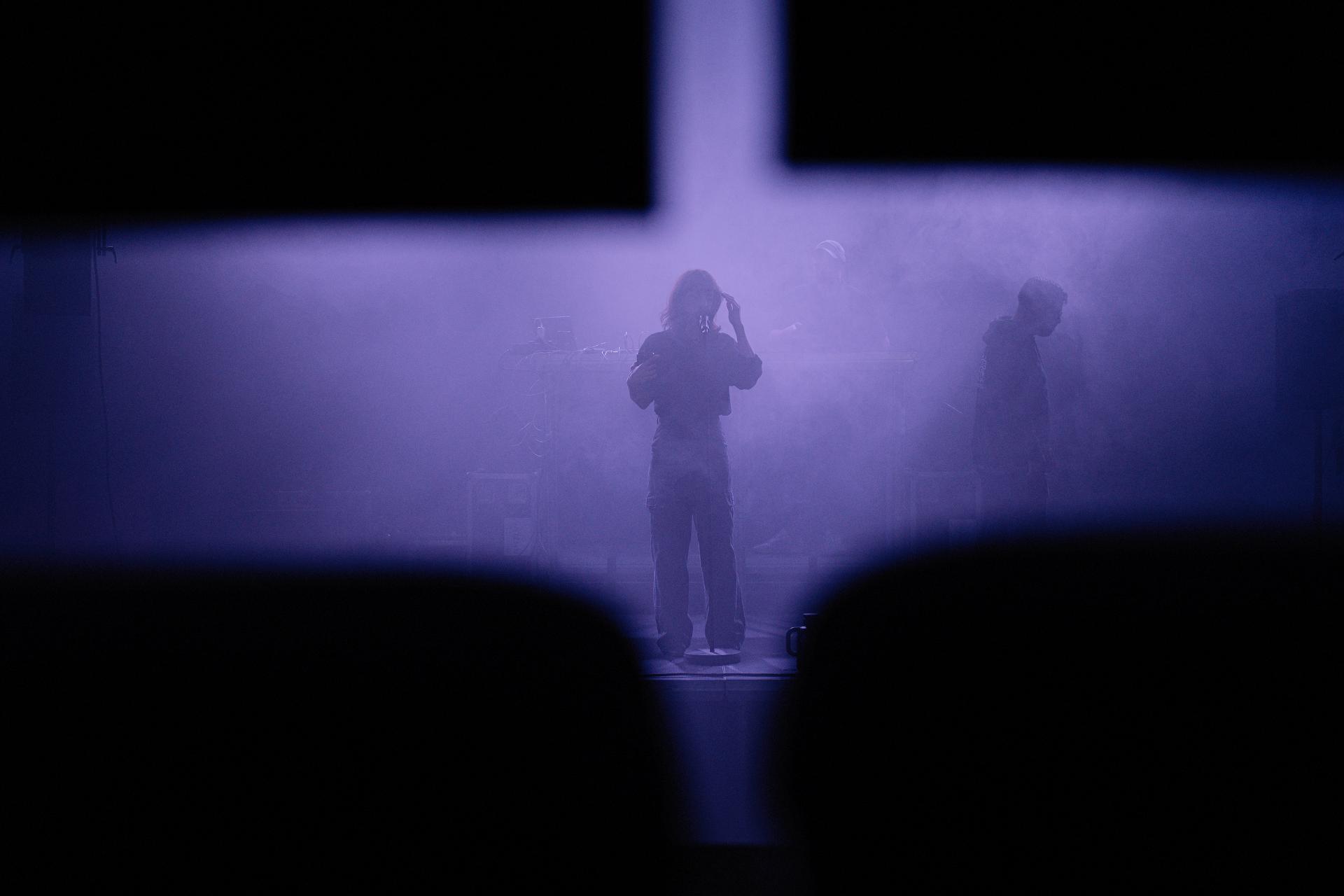 Naomi Velissariou will be a guest at Milan van Keulen's Luisterbar on Saturday, 11 November, at the Voormalig Pieter Baan Centrum and performs in Pain Against Fear - PERMANENT DESTRUCTION on Sunday, 12 November, at De Nijverheid.
Photography by Rogier Boogaard