Maral, curated by Animal Collective for LGW22, announces new album + shares first track 'Feedback Jam'
Wednesday Sep 7th 2022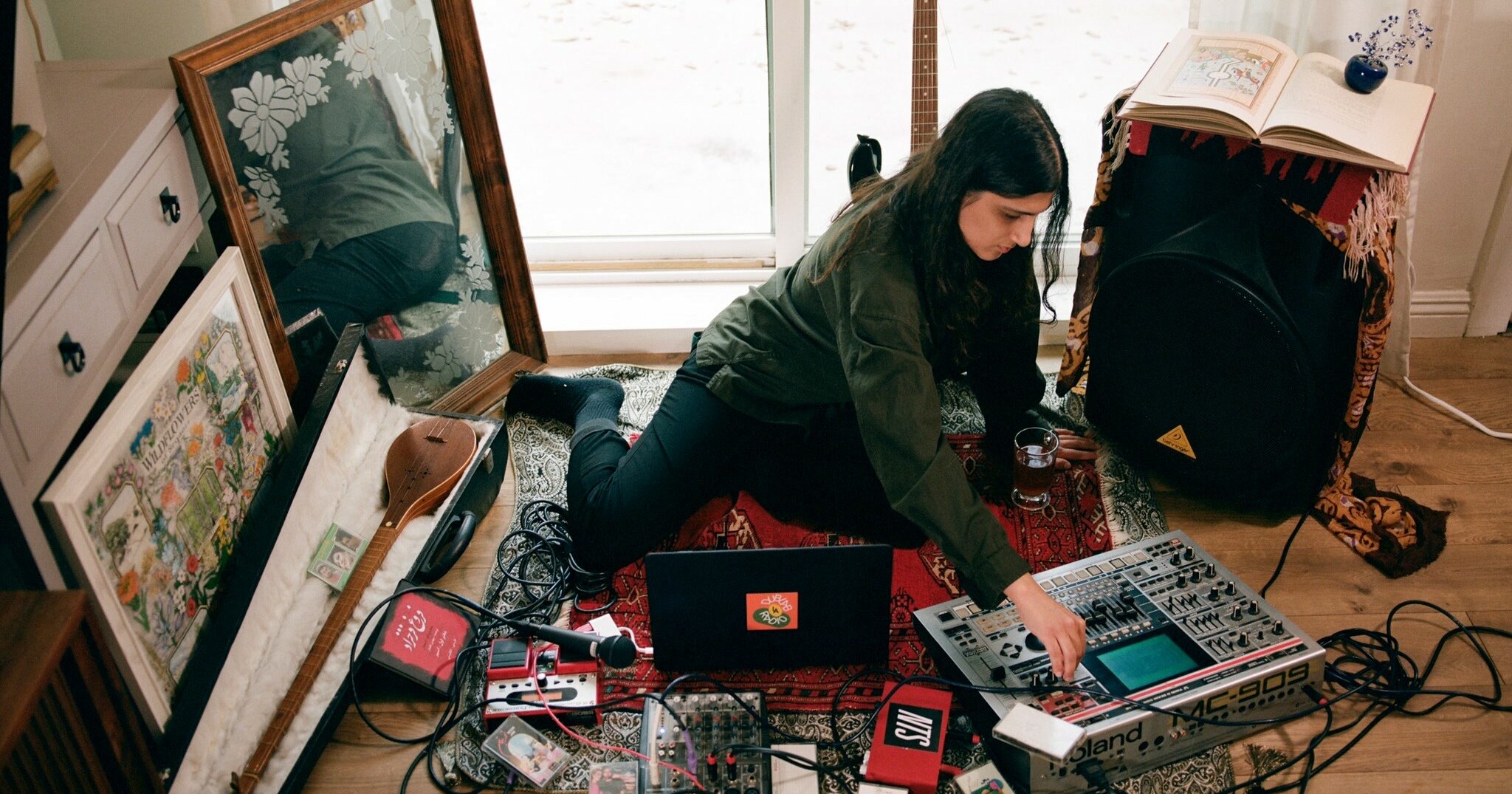 *Update: Maral has now released her album 'Ground Groove' in full; listen below:
LA-based, Iranian-American DJ and producer, Maral, announces the release of her upcoming album 'Ground Groove' and shares one of the tracks entitled 'Feedback Jam.' Featuring captivating electric guitar and bass sounds and accompanied by a mind-altering music video produced by net artist Brenna Murphy, 'Feedback Jam' invites the audience to immerse themselves in the unparalleled 'folk club' musical signature the artist has developed.
Set for release on the 18th of October 2022 via Leaving Records, Maral's third full-length release combines Iranian folk, classical recordings and pop elements inspired by mixtapes recorded by her parents in the 80s and 90s. The album is further proof of Maral's desire to explore Iranian culture and history and how this exploration develops within and throughout the mind and body of the listener. Pre-orders are available here.
"Conventional (linear) spacetime collapses, crushed beneath the track's lumbering 4/4 heartbeat and successive waves of distortion. As each wave recedes, samples trickle forward in the mix — seeking, perhaps, to fill the void. Voices and instruments rise and fall in uncanny reverse. Overlapping, implied melodies flicker into focus, then flit away. Feedback Jam is at once an initiation ritual, and a thesis statement for the record that follows." –
Leaving Records
Maral performs live at Le Guess Who? on Friday 11 November 2022. Also performing at the festival are clipping., Laurel Halo, Bint7alal, Hatis Noit, Marina Herlop, Nkisi, Jana Rush, Aho Ssan, and many more.