Listen to Sourakata Koite's newly reissued tracks 'Ha-Madi' and 'N'na'
Friday Oct 26th 2018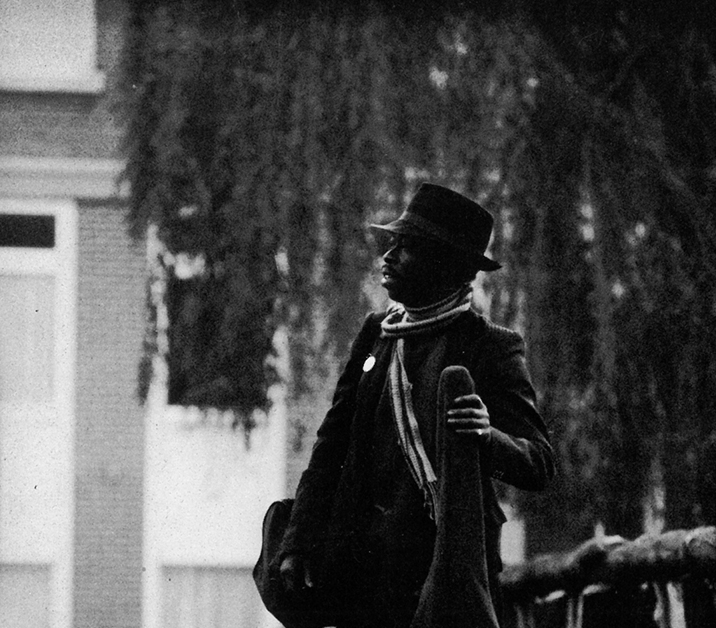 Armed with a West African cross between a lute, bridge and harp, troubadour Sourakata Koite uses his special modified Kora to interpret his Senegalese roots. He is also a griot, which means he is a story- and history-teller and singer. Picked up by music blog and record label Awesome Tapes From Africa, Koite will soon reissue his debut album "En Hollande"; which was originally recorded near Delft, Holland in 1984 with two Neumann mics in an old converted chicken coop.
Set to be released early 2019, you could already stream two of the reissued tracks via Sourakata Koite's bandcamp. Listen 'Ha-Madi' and 'N'na' below.
"The kora is the most representative instrument of Manding music and culture. It is a harp-lute with 21 strings. The instrument is more than 600 years old and has existed in its present form for about 400 years. The griots often make their koras themselves, using a great dried gourd, a thick stick and two smaller sticks and a scraped goatskin. In the old days they used strings of skin, but nowadays often plastic fikshingline is used. The kora is held with the last three fingers of each hand at the small sticks on both sides of the strings. The strings are played by both thumbs and forefingers. With one hand the accompanying part is played and with the other the more free melody." -
Awesome Tapes From Africa
Sourakata Koite performs at Le Guess Who? 2018 together with a.o. Art Ensemble of Chicago, Anoushka Shankar & Manu Delago with MO Strings, Midori Takada, The Scorpios, FAKA, Hailu Mergia, King Ayisoba, Cüneyt Sepetçi, AMMAR 808, and many more.