Listen to Moroccan Gnawa master Maâlem Houssam Guinia's full set at LGW17, curated by James Holden
Wednesday Mar 28th 2018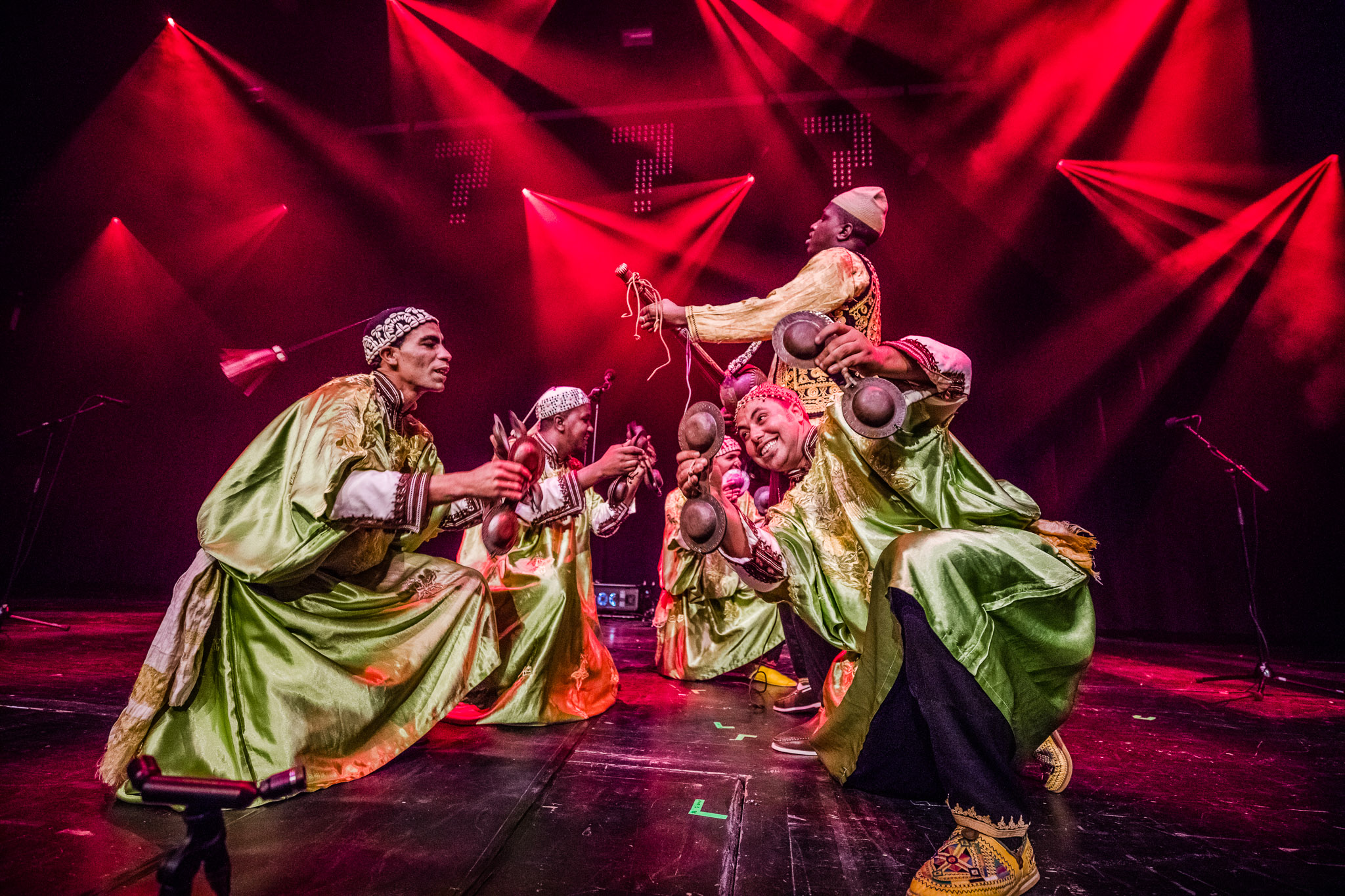 Moroccan Gnawa master Maâlem Houssam Guinia performed live at Le Guess Who? 2017. This performance was curated by James Holden for the festival:
About:
Maâlem (or 'master musician') Houssam Guinia is the son and successor of the late Mahmoud Guinia, an emblematic figure in the practice of West-African Gnawa music. Gnawa is an extensive treasury of ceremonial folk, poetry and dancing, often deeply hypnotic, spiritual and rhythm-based.
In 2014, electronic explorer James Holden travelled to Marrakech to work with Maâlem Mahmoud Guinia, a collaboration that imbued traditional and futuristic elements resulting in the 'Marhaba' EP. After the passing of Mahmoud, his son Houssam Guinia now seeks to maintain the legend of his father, and to continue the intercultural adventure that he started.
Holden invited Maâlem Houssam Guinia as part of his curated program at Le Guess Who? 2017. For Holden, Gnawa is very trance-inducing music, and trance music in the broadest sense was the main theme for his curated program at the festival.
Recorded by Marc Broer at Le Guess Who? 2017 on Saturday, 11 November. Recordings made in cooperation with VPRO / Vrije Geluiden.
Photography by Ben Houdijk and Melanie Marsman.