Listen to Earth's new album 'Full Upon Her Burning Lips'
Friday May 24th 2019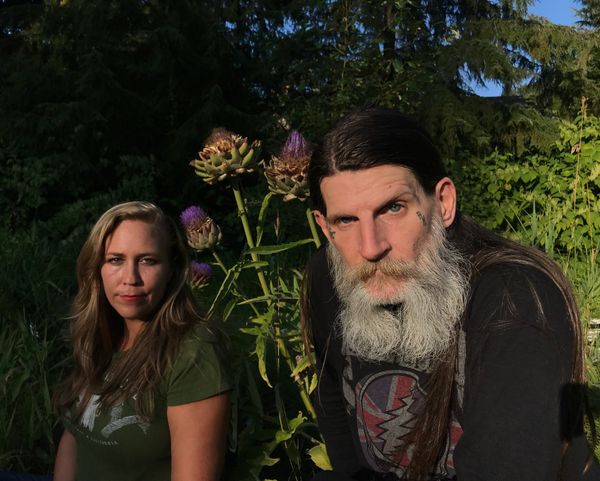 With their new album 'Full Upon Her Burning Lips', Earth's core duo of Dylan Carlson and Adrienne Davies tap into the Platonic ideal of Earth— an elemental band, where every guitar note and every strike on the drum kit carries the weight of the world.
Carlson describes the album saying: "I wanted this to be a 'sexy' record, a record acknowledging the 'witchy' and 'sensual' aspects in the music. Sort of a 'witch's garden' kind of theme, with references to mind altering plants and animals that people have always held superstitious beliefs towards. A conjuror or root doctor's herbarium of songs, as it were." Listen to the full album below.
"For a band whose titling and artwork is so important for the images they conjure, reverting to a tighter focus works for them. Carlson's guitars, clearly the focus, get to step back from the angular and the lugubrious. Instead, red-lipped riffs flutter over careful and precise percussion, evoking crimson dresses striding down gold corridors. And underneath it all – the star player – Adrienne Davis's steady, world-eating thud has never sounded better." -
The Quietus
Earth's performance is curated by The Bug for Le Guess Who? 2019. Also performing as part of this curation are King Midas Sound, Godflesh, JK Flesh B2B Goth-Trad, Kevin Richard Martin & Hatis Noit, Caspar Brötzmann Massaker, ZONAL feat. Moor Mother, LOTTO, Robert Aiki Aubrey Lowe, and more.