Vrije Geluiden broadcasts 3 live sessions with LGW OFF artists
Tuesday Nov 24th 2020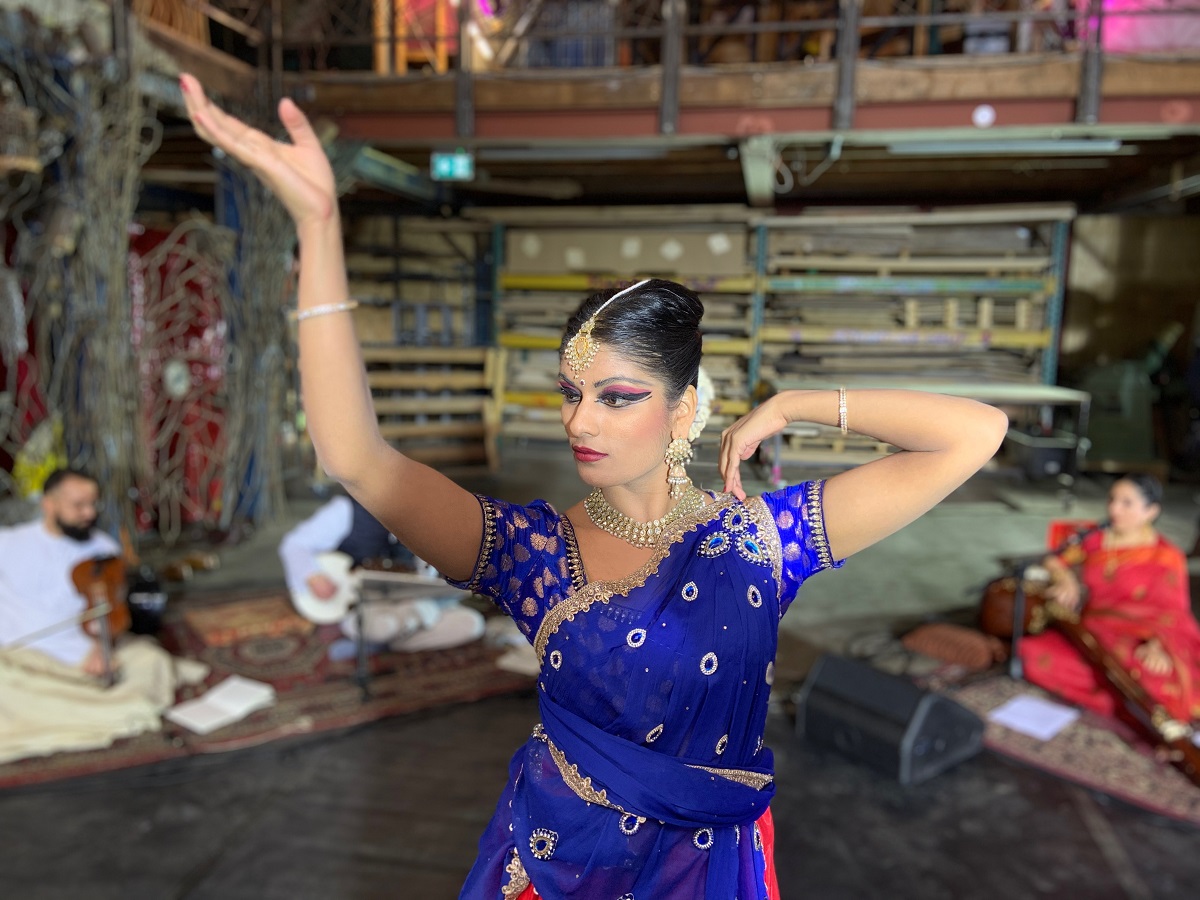 In the weekend of 14 & 15 November, Dutch broadcaster VPRO Vrije Geluiden recorded live sessions with artists who were supposed to perform at LGW OFF. At Utrecht's De Nijverheid, Vrije Geluiden captured performances of Indu Panday, Andy Moor & Yannis Kyriakides, and Sun-Mi Hong & Alistair Payne.
For many years Le Guess Who? has collaborated with VPRO Vrije Geluiden: both provide a stage for adventurous artists from all over the world, who explore musical boundaries and intersections between various genres. The live sessions with LGW OFF artists will be broadcasted via NPO 2 Extra and will be available to watch online immediately after the live broadcast.
Thursday 26 November (11:35 PM CET)
The Dutch Indu Panday is one of the few dancers who specializes in both the South Indian classical dance BharataNatyam - one of the oldest classical dance disciplines of India - and Kathak, a North-Indian form that's based on vivid storytelling. In this live session Panday is accompanied by musicians related to the Rotterdam Conservatory (Codarts), who play songs from the Kathak repertoire.
Sunday 29 November (3 PM CET)
Composer and electronics specialist Yannis Kyriakides and guitarist Andy Moor (The Ex, Dog Faced Hermans) frequently collaborate with an assembly of pioneering projects. One happens to be Rebetika, an album that finds Moor and Kyriakides' fractured take on traditional folk movements from Greece, exploring their unique tonal qualities.
Wednesday 2 December (9:35 PM CET)
South Korean jazz drummer and percussionist Sun-Mi Hong performs together with Scottish trumpet player Alistair Payne. This live session is mainly improvised, and with their combined spirit Hong & Payne inspire the listeners to close their eyes and imagine vivid sceneries and beautiful narratives.