Le Mini Who? announces full line-up
Monday Oct 9th 2017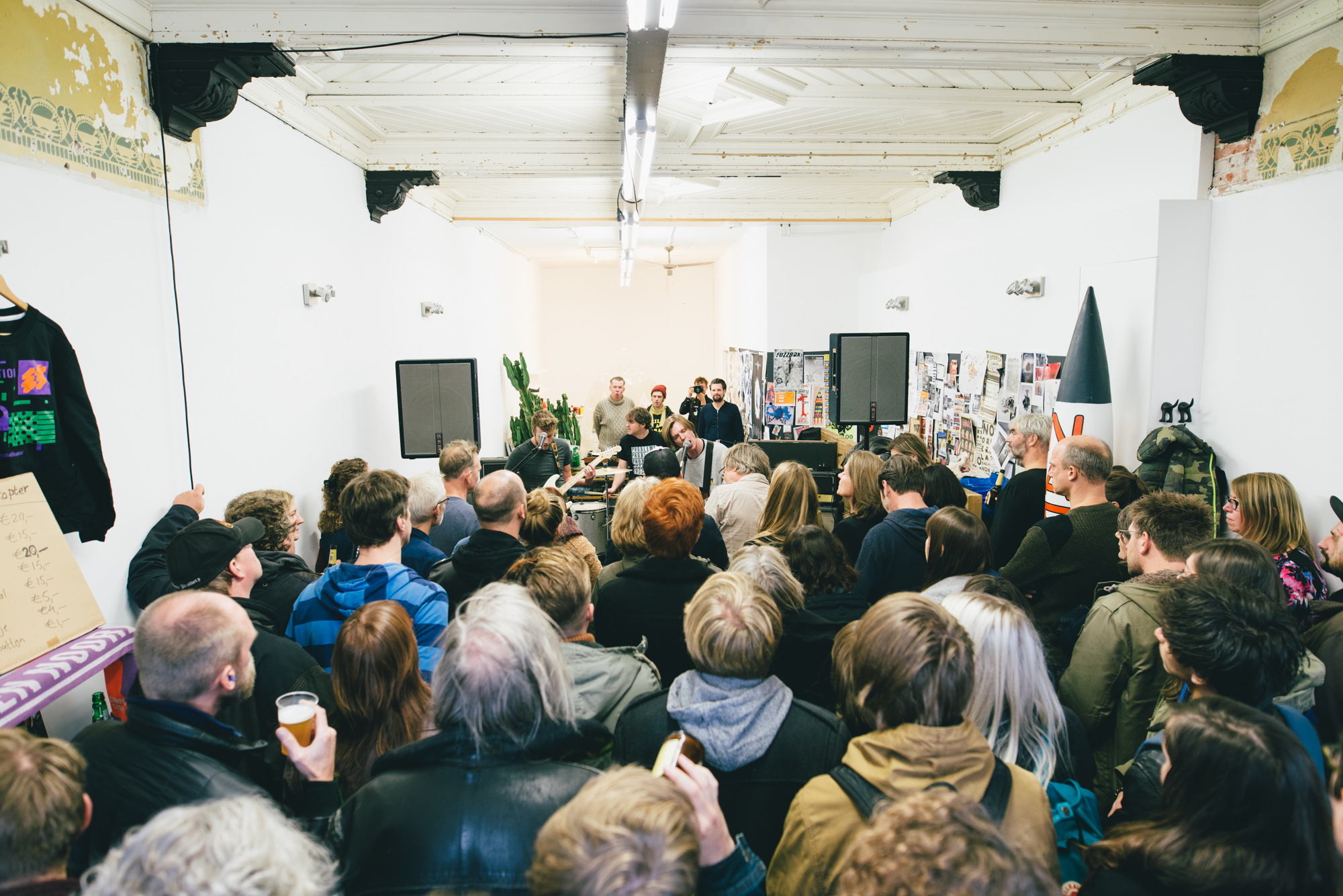 Le Mini Who? is a spin-off festival of Le Guess Who?. It transforms many of Utrecht's shops and bars into improvised venues for (mainly) Dutch underground bands to play, where people jostle for position in low-capacity locations to catch a thirty-minute set by one of the many promising bands.
Le Mini Who? takes place on Saturday, 11 November, in Utrecht's Breedstraatbuurt (13:30 - 23:00). The full line-up is now announced, and Le Mini Who? will also host a spoken word program for the very first time this year.
Bands:
FAKA, Smudged Toads, The Lumes, Korfbal, G.O.D., World Brain, Elias El Gersma & Karel, Briana Marela, Figgie, DUDS, Kitty Kitty Tuna, Mayflower Madame, The Visual, Fake O's, Pyke, Great Profile, Teddy's Hit, Lewsberg, The Hazzah, Petersburg Orderer, Los Calxunxos, Torii, CIEL, Akula Rhythm Band, Moon Moon Moon, Arp Frique, NIMBUS3000, Ohslo, Garciaphone, The Secret Love Parade, T-99, Katie Von Schleicher, Donna Blue, Cengiz Arslanpay, Eerie Wanda, Iguana Death Cult, Claw Boys Claw, SONNDR, Flowers, Bartek, Servië, Relax Head Man, The Grey Pants, DAX, Mark Lotterman, Dan Hair, Windstil, Yakari Gabriël, Smita James, Kristian Jarich, Yaël van der Wouden & Benedicta Anasagasti, Simone Atangana Bekono, Tirsa With, Mia You, Susu Amina, Rachel Vismale.
Locations:
Moira, ACU, Kapitaal, Stathe, The Village Coffee & Music, Plato, Back & Fourth, De Bastaard, Swordfish & Friend, Stay Okay, Hostel Strowis, Café Tilt!, Loudmouth, De Voortuin, Café de Stad, Puha, The Domestic Botanist, Koffie Leute.
For more info visit the Le Mini Who? Facebook, or grab a Le Mini Who? time schedule when you're in Utrecht.