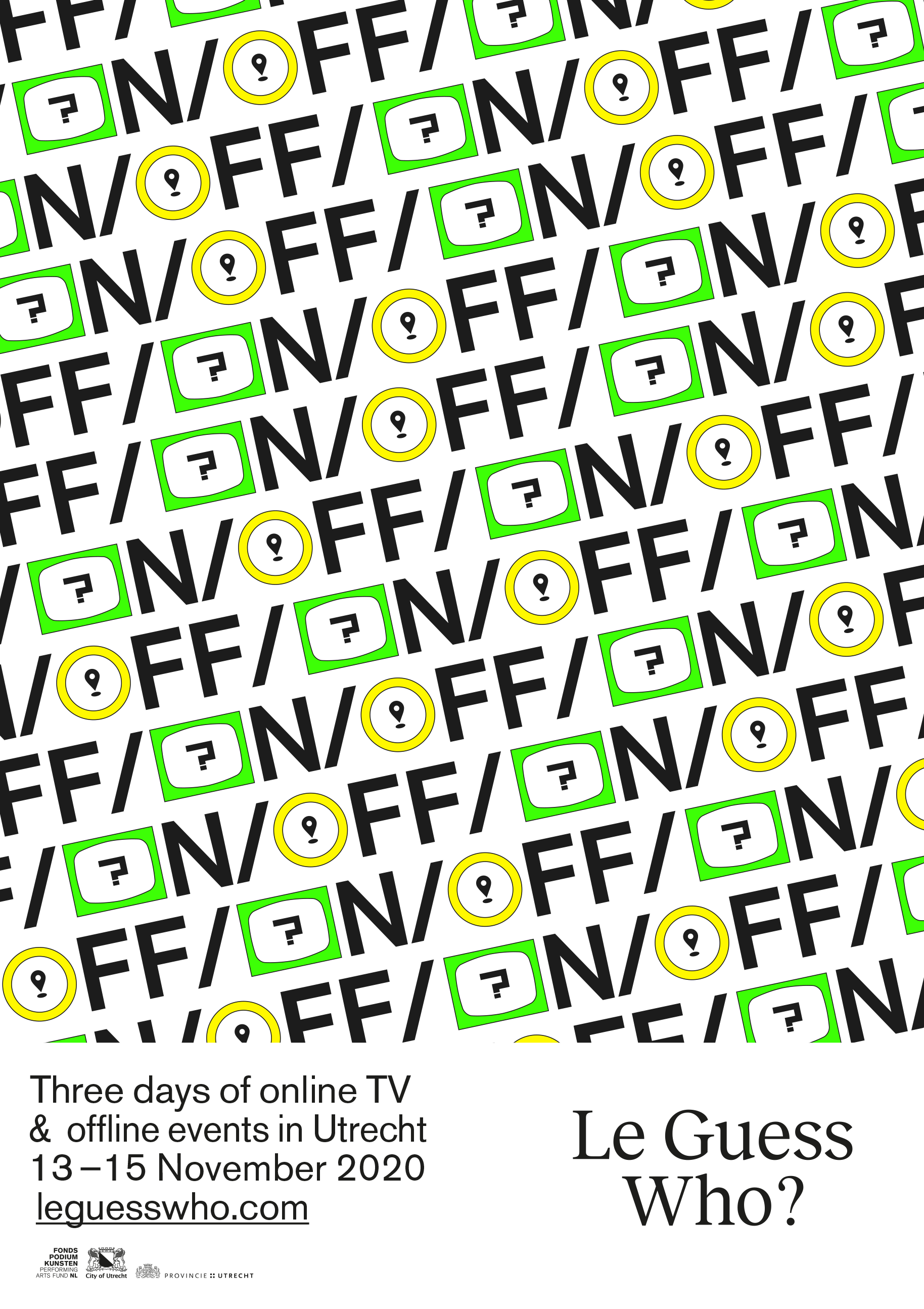 Le Guess Who? presents hybrid event ON/OFF
Wednesday Oct 7th 2020
Earlier this year, the 14th edition of Le Guess Who? was postponed to 2021. Now, we proudly presents an alternative hybrid event, titled ON/OFF, happening 13-15 November, 2020.
ON/OFF is a two-part program for international, as well as local, festival visitors. LGW ON introduces a freely accessible online TV channel with videos, films and documentaries selected by past performers. LGW OFF is a two-day program happening throughout the city of Utrecht, The Netherlands, fully dedicated to Dutch acts, to be hosted at some familiar--as well as new and unknown--festival locations.
LGW ON is a freely accessible online TV channel, broadcasting 13-15 November. Here, Le Guess Who? will launch 'Reports from Other Continents', in which people from all over the world share video reports on topics such as art, culture and music from within their local community. Normally, Le Guess Who? shares these kinds of special stories about worldwide musical traditions and cultural developments through concerts and performing artists; now the festival has found a way to do so online. 'Reports from Other Continents' will include video reports from a.o. Colombia, Democratic Republic of the Congo, Ghana, India, Iraq, Mexico, Nepal, South Africa, Tanzania, Turkey, and Venezuela. All reports are made specifically for Le Guess Who? and are commissioned by the festival.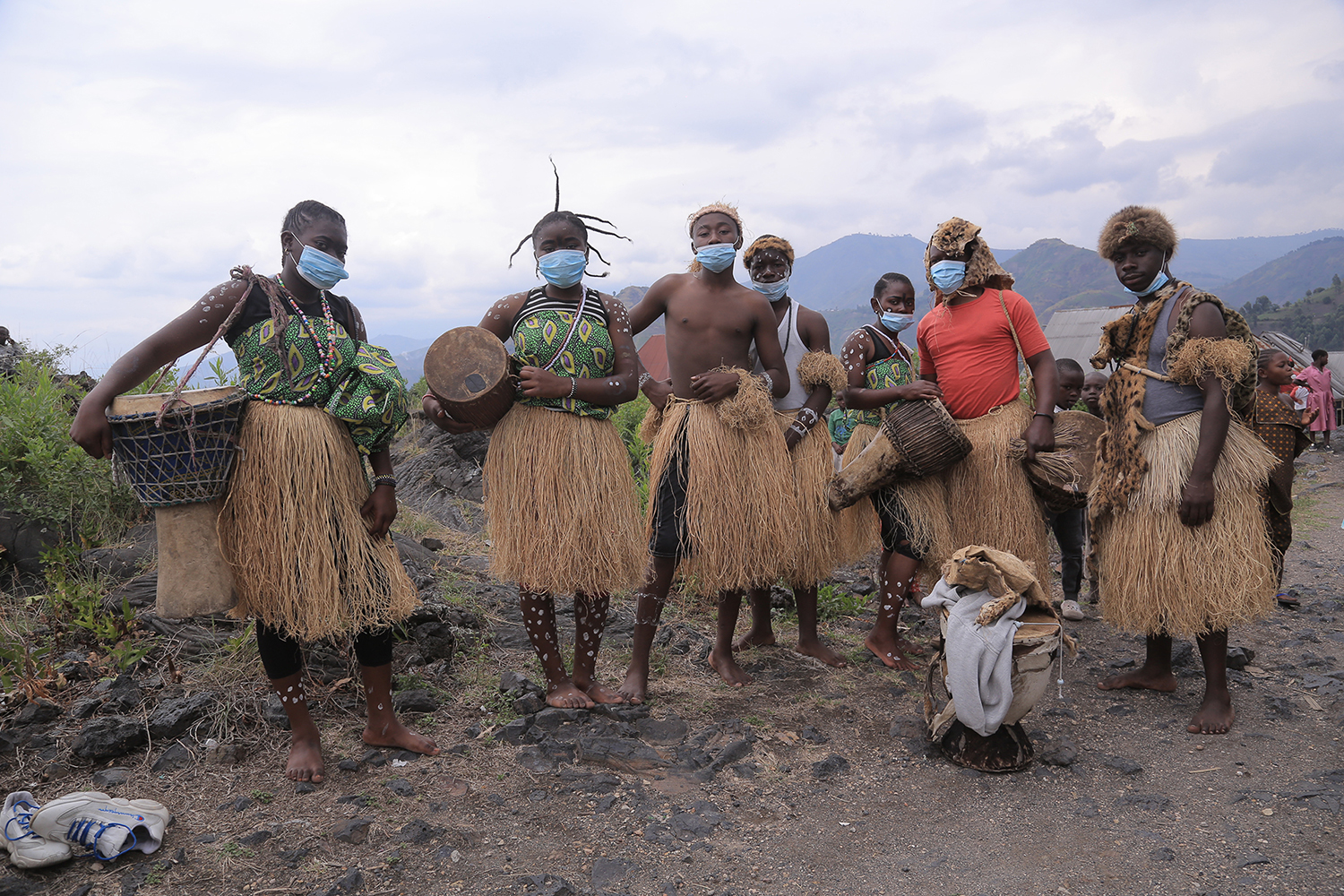 Photo by Horeb Bulambo Shindano for Le Guess Who? - Reports from Other Continents
LGW ON is curated by Le Guess Who?, together with artists who previously performed at the festival, including Matana Roberts, John Dwyer (Thee Oh Sees), Phil Elverum (Mount Eerie), Lucrecia Dalt and The Bug, who have all selected their favorite videos, films and documentaries for the channel. We will also be streaming previously unseen live recordings of festival performances by Mary Margaret O'Hara, Sons of Kemet XL and Circuit des Yeux Ensemble; live sessions with Dutch artists; Zoom interviews; uncommissioned work of video artists; a documentary about Le Guess Who?; and highlights from the thirteen-year archive of the festival.
LGW ON can be streamed via www.leguesswho.com starting 13 November.
LGW OFF will take visitors to well-known--as well as new--LGW locations on Saturday 14 and Sunday 15 November. Venues include TivoliVredenburg, EKKO, De Helling, dB's, De Nijverheid, Bibliotheek Neude, DUMS and Janskerk. While the festival normally has a strong international focus, we feel it's very important to now offer a stage to Dutch artists and to support local venues and partners. This year, the live program is dedicated entirely to Dutch artists with a strong urge to innovate – a theme that is very much related to the artistic vision of the festival. Despite these uncertain times, Le Guess Who? is pleased to be able to offer a completely Corona-proof program to local and national visitors.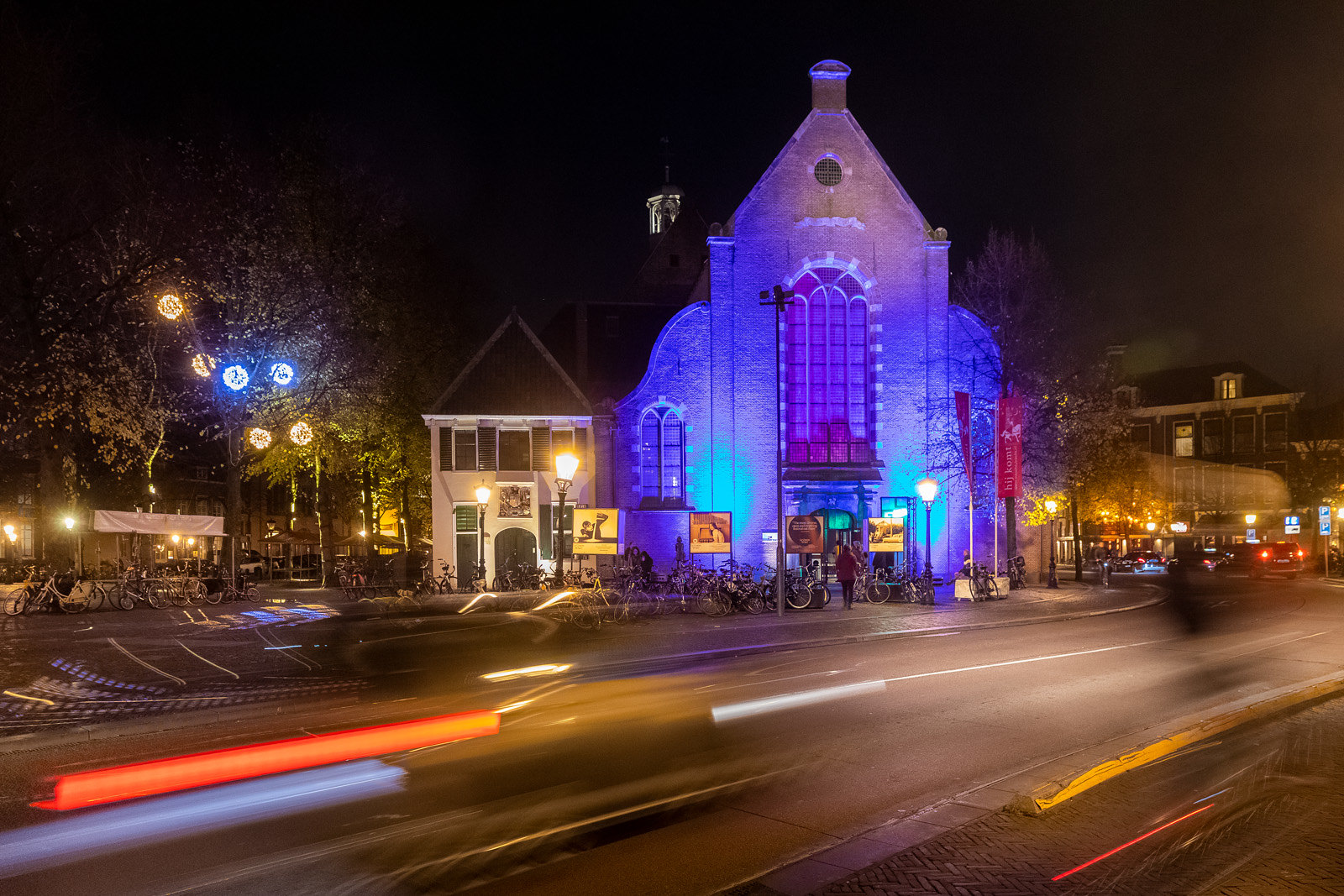 Many of the LGW OFF performances are hosted by partners such as Roadburn Festival, IMPAKT, Movies That Matter, Stranded FM, Catching Cultures Orchestra and CinemAsia. A limited amount of Early Bird Mystery Tickets for LGW OFF (for Saturday 14 as well as Sunday 15 November) is available now until October 13 (or until sold out) via off.leguesswho.com/tickets. For €17, Le Guess Who? will create a Mystery Tour through Utrecht, where you can visit 4 performances in different locations throughout the city. The exact program for LGW OFF will be announced at a later date, and separate tickets for each show will go on sale later as well.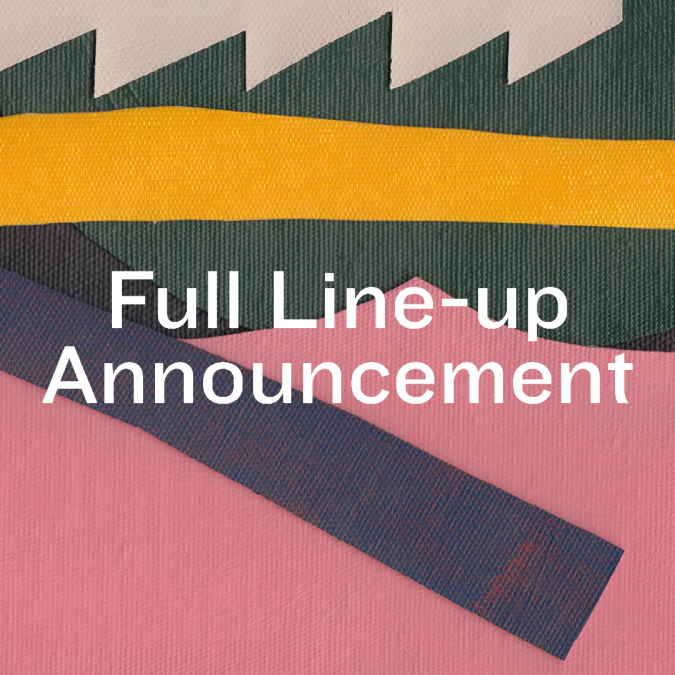 Tuesday Sep 19th 2023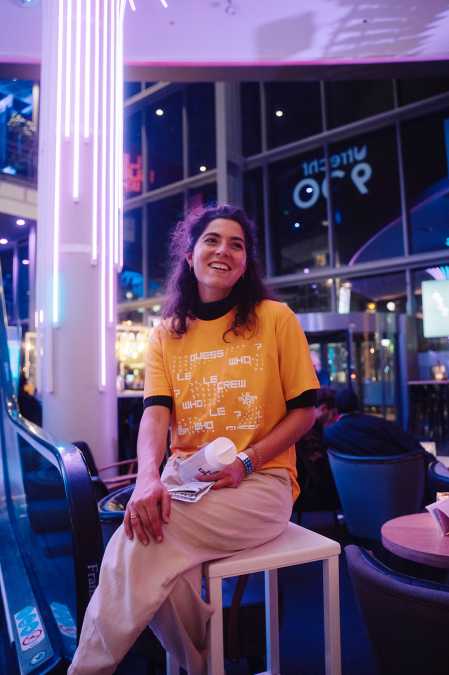 Monday Sep 18th 2023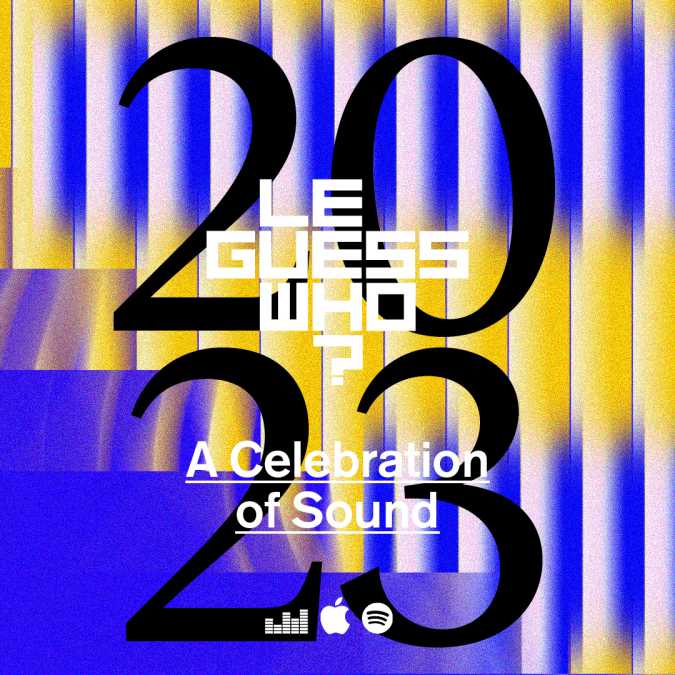 Sunday Sep 17th 2023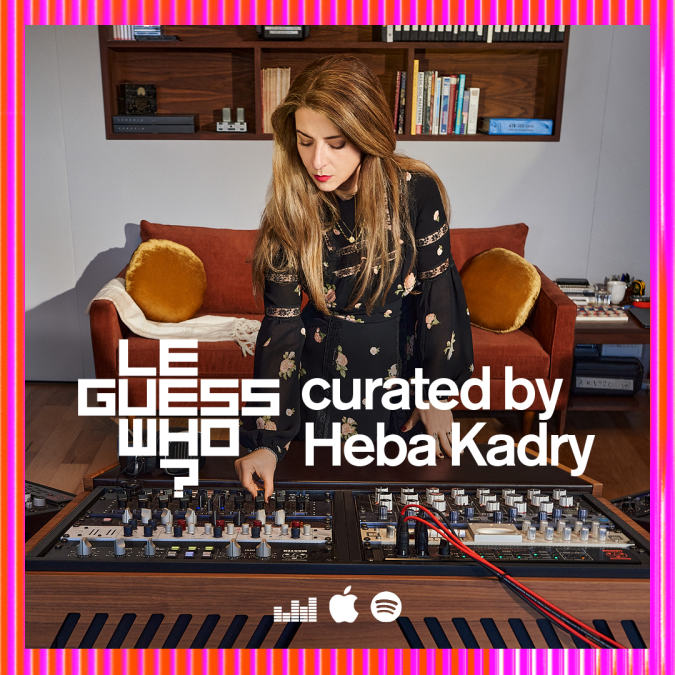 Thursday Sep 14th 2023