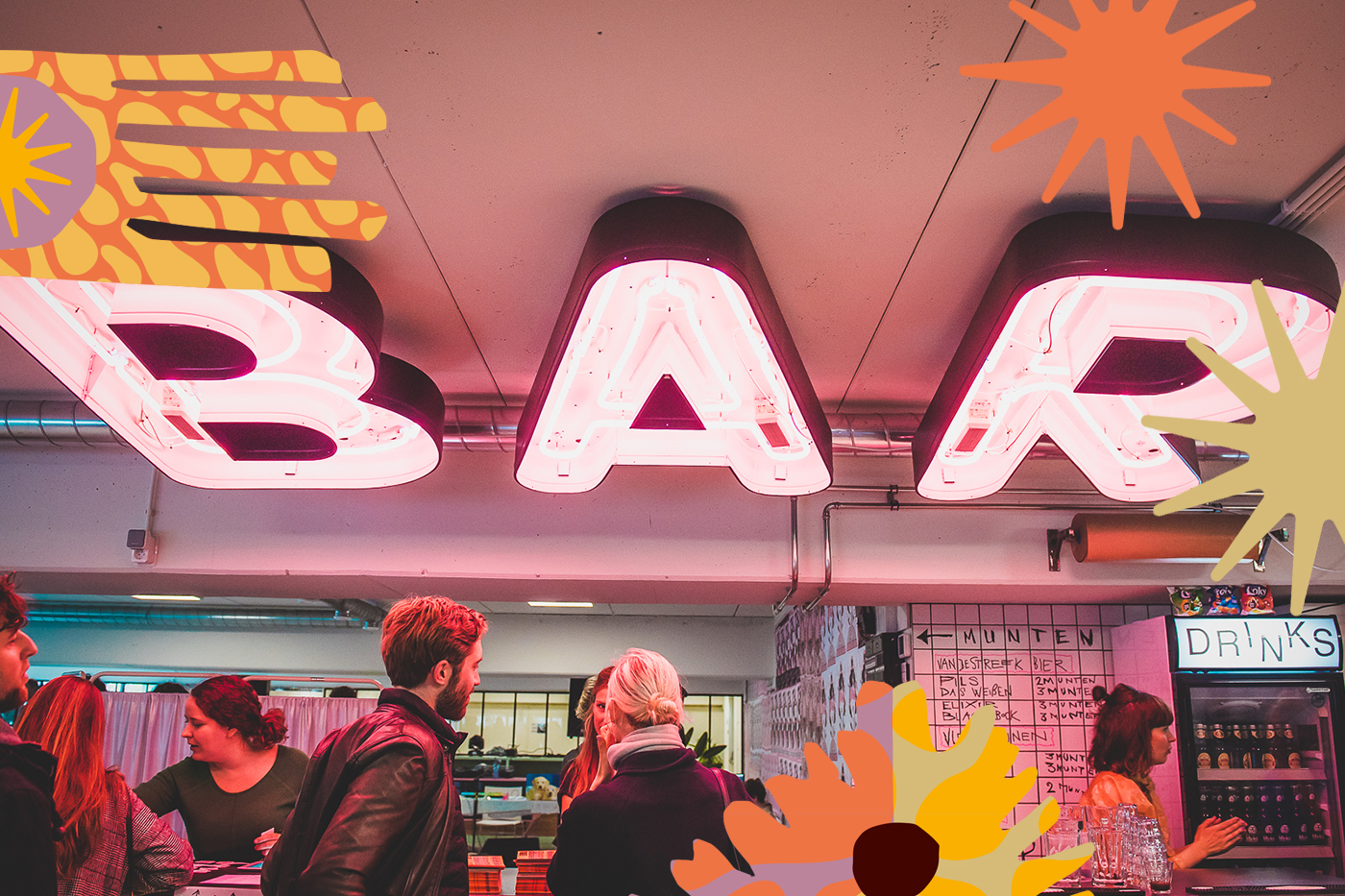 Kapitaal: Official Hangout of Le Guess Who? 2018
Friday Nov 2nd 2018
This year, Le Guess Who? will have its very own, official festival hangout, hosted by Kapitaal: a Utrecht-based -open- studio for screen-, etch- and risoprint. A meeting place with a proper program, filled with exhibitions, lectures and music, owners Carlien and Ramon create a social place where craftsmanship, design and pop-culture meet.
"Kapitaal is 300 m2 of screen,-etch and risoprint goodness. The print studio is open for artists, creatives and other curious people. Follow a workshop and create your own posters, T-Shirts, booklets and zines independently afterwards… or let Kapitaal print it for you."
Bring down your own t-shirt, denim jacket or any piece of clothing you like to get an exclusive screen print from designer Nick Liefhebber - who created this year's exquisite artwork -; have a tattoo set; get a massage; or make an appointment at mens hairdresser Kapper Lars.
With the Utrecht-based Stranded FM taking care of the music, your stay at this year's hangout will be provided with a top-notch, suitable musical frame. All weekend long (Thursday excluded), this unconventional online radio station will broadcast live from Kapitaal. Our hangout will be open Friday till Sunday, from 10:00-18:00.
Stranded FM program
| | | |
| --- | --- | --- |
| Thursday | 15:00-16:00 | LYZZA |
| Friday | 10:00-12:00 | Kapitaal Radio ft. Nick Liefhebber |
| | 12:00-13:00 | Nelson Kwame |
| | 13:00-14:00 | Allert Sonar Traffic |
| | 14:00-15:00 | Maarten Vos |
| | 15:00-16:00 | Amber Arcades |
| | 16:00-17:00 | upsammy |
| | 17:00-18:00 | mad miran |
| Saturday | 10:00-12:00 | Kapitaal |
| | 12:00-13:00 | Afrodisiac |
| | 13:00-14:00 | Fatima Ferrari |
| | 14:00-15:00 | rotibabi.biz |
| | 15:00-16:00 | Rizan Said live |
| | 16:00-17:00 | TBC |
| | 17:00-18:00 | The Mauskovic Dance Band DJ-set |
| Sunday | 10:00-12:00 | Android Dreams & De vergissing van Troelstra |
| | 12:00-13:00 | Belmont Bookings Radio |
| | 13:00-14:00 | FACS |
| | 14:00-15:00 | Freek Fabricus (live) |
| | 15:00-16:00 | Roberto Auser |
| | 16:00-17:00 | Manic No Learn |
"Internetradio-platform Stranded FM wants to make Utrecht a nicer place. We push local musical talent, stimulate creators and provide a hub for the many cultural institutes that our city inhibits. We give attention to both new innovative artists and forgotten sounds from the wide musical spectrum."

Kelman Duran
Untitled: To The North II + (The) Night Flight + Escape-Ism + Record Wall
Kapitaal will also be home to a part of our latest satellite event 'Untitled'. This event explores the various ways to experience art and offers new, and hopefully surprising, perspectives or viewpoints on art and the world around us. In Kapitaal, this program features:
Kelman Duran presents
'To The North II' is an experimental documentary by Dominican producer, multimedia artist and filmmaker Kelman Duran. It is the follow-up to 'To The North I', challenging heavy political-historical topics such as Wounded Knee and women activists at Pine Ridge Indian Reservation.
Cate Le Bon, Tim Presley & H. Hawkline present
Together with H. Hawkline, Le Bon and Presley form the art collective (The) Night Flight. In this exhibition they will display art works of various mediums, described by Presley as "very free-spirited, but with a technical side as well".
Ian Svenonius & Alexandra Cabral present
The mythical performer, author, and filmmaker Ian Svenonius, who performs as Escape-Ism, shows a selection of experimental short films he made with filmmaker Alexandra Cabral.
ROTIBABI & Kapitaal present
Record Wall is an art exhibition that consists of 12" record sleeves, including some LGW artists. According to ROTIBABI and Kapitaal, record sleeves play an underestimated role, but nevertheless give insight in artistic approaches and the reflection of a record's visual language.

Kapitaal, this year's official festival hangout, is located at the 1st floor of parking garage Paardenveld (Kroonstraat 9, 3511 RC Utrecht).
Main photo: Dylan Jake Vermaas.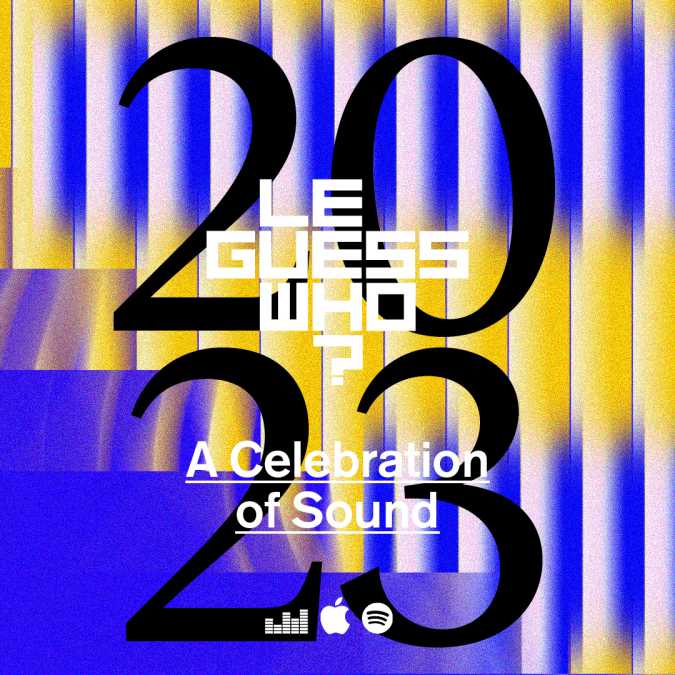 Wednesday May 31st 2023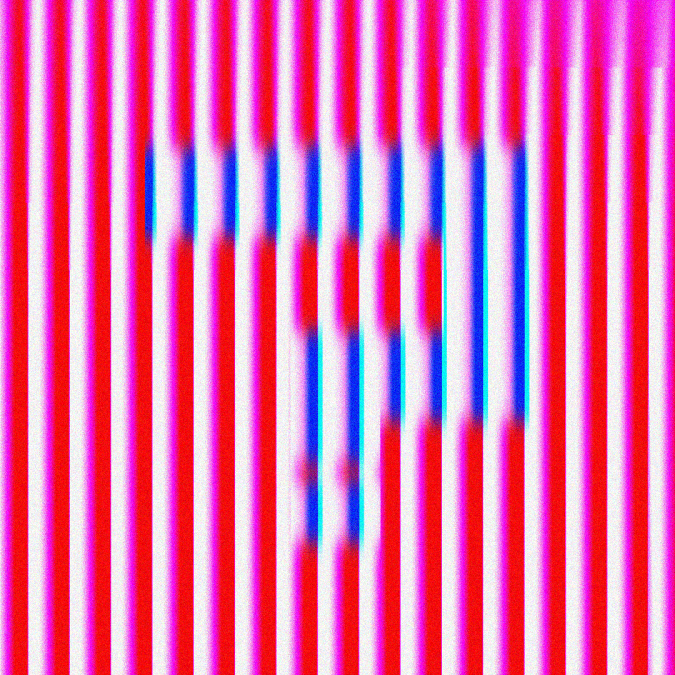 Tuesday May 23rd 2023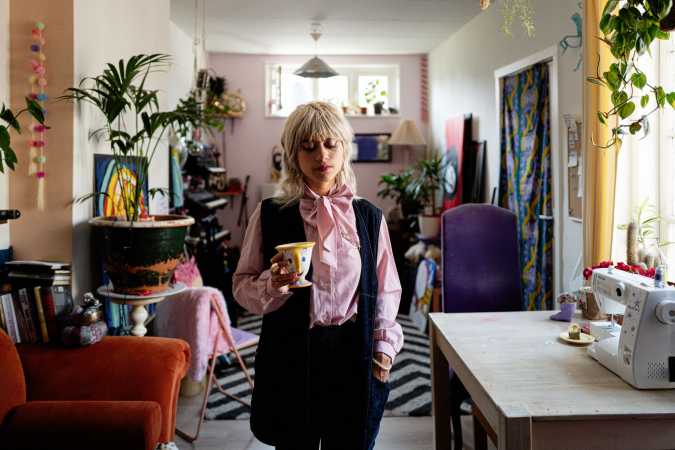 Wednesday May 17th 2023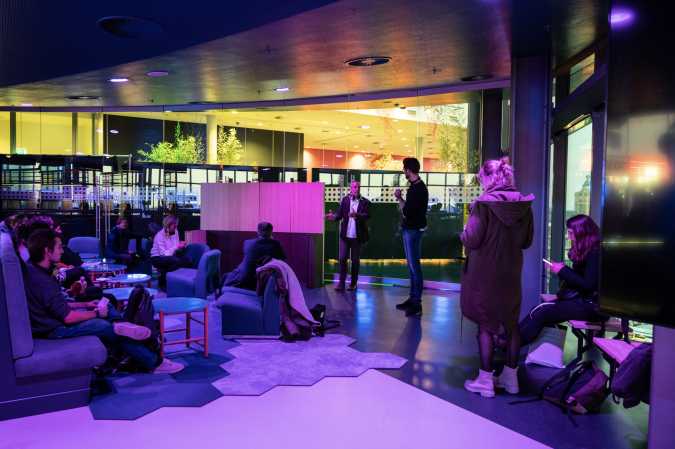 Tuesday May 9th 2023