Interview: The Quietus meets musical maverick Paddy Steer
Monday Jul 9th 2018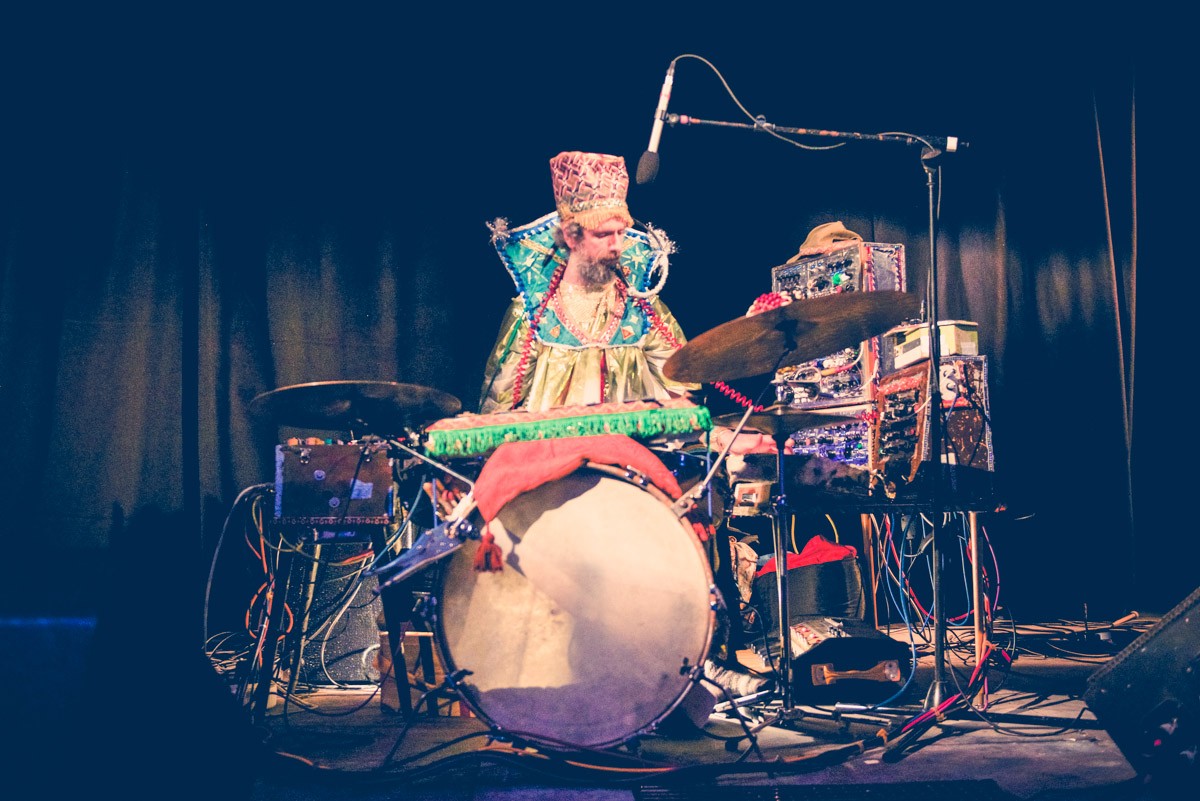 In an interview with Paddy Steer, The Quietus talk to the musical maverick about making your own costumes, designing the arse-controlled wah wah pedal, and much more. Read the full interview here, and watch 'Behind the mask' below, which gives you an insight to the mind and work of the artist.
"I like getting changed on stage and taking my sweaty stuff off so folks can see I'm just a balding 51-year-old bloke with a load of cables to tidy up. I'm not totally covered in taffeta by the way, just my cuffs and pointy collar thingy, whatever it's called. It's not particularly that I'm in character either. I see people start to laugh when I put the foul smelling mouldy costume on, and that's surely a good thing." -
Paddy Steer
Paddy Steer's performance at Le Guess Who? 2018 is curated by Shabaka Hutchings. This curated program also features o.a. Sons of Kemet XL, STUFF., Hello Skinny, The Comet Is Coming, Kadri Gopalnath, Ill Considered, Bo Ningen, and many more.