(scroll naar beneden voor de Nederlandse tekst)
U?, the freely accessible city program of Le Guess Who?, returns to Utrecht on 11 and 12 November 2023 for its third edition. This program is created for, but especially with Utrecht, to celebrate the city's creativity in all its diversity.

Utrecht has an enormous variety of community centers, volunteer organizations, institutes communities, and all kinds of inspiring and creative initiatives. U? aims to let as many people as possible come in contact with the sounds, perspectives and cultural expressions that Utrecht has to offer.
This year, the festival focuses on two specific regions in the city: on Saturday 11 November, we focus on the South (Tolsteeg, Rotsoord, Hoograven, Merwede) and on Sunday 12 November, we focus on the West (Cartesius, Werkspoorkwartier). In addition, programming also takes place in the city center. Now, U? reveals the full 2023 line-up.
Saturday 11 November
On Saturday, under the creative direction of music and art collective (...) Centraal, petting zoo Kinderboerderij Nieuw Rotsoord will be transformed into PRETPARK!: a magical world full of live performances, opera, light shows, workshops, film screenings, and more. During the Luisterbar (listening bar) in the former Pieter Baan Centrum, Milan van Keulen will go in conversation with Naomi Velissariou, maker of a.o. theatrical concert performance PERMANENT DESTRUCTION (to been seen on Sunday in De Nijverheid Loods) about her music, fascinations and influences. A large group of artists take over Koffie Leute for a five-hour jam session with electronic instruments ("no strings allowed"). Besides performing with COLLIGNON, Jori Collignon (also known from C-Mon & Kypski and Skip&Die) presents a program at Beton T in collaboration with his Dutch-Portuguese label Gris Gris Records that includes a.o. Portugese DJ and producer Francisco "Fininho" Sousa and Brazilian singer-songwriter and producer LUIZGA.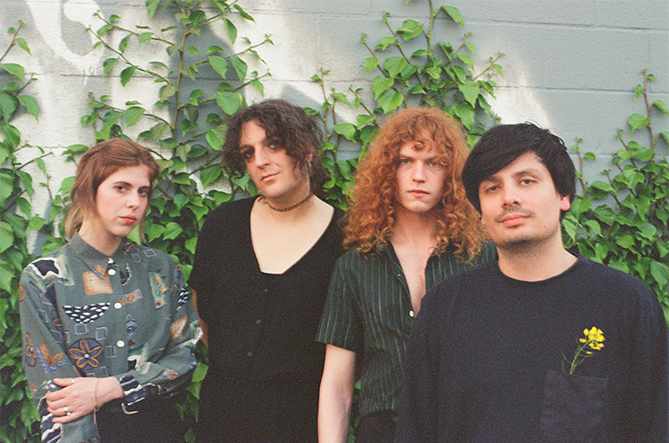 Utrecht-based Queer Arcana hosts a day and evening program with an extensive Drag workshop and an interactive Dungeons & Dragons improvisation show in De Kargadoor. Linangan, a collective of activists, artists and cultural workers who are committed to informing people about the situation in the Philippines, presents a multimedia exhibition in collaboration with Arts of Resistance in Bibliotheek Neude (library). During HALFPIPE PU?NKS you can (literally) skate through the performance of a.o. Utrecht punk band Apeshit and Utrecht hard rock punk band The Getdowns. U? teams up with Le Guess Who? to present a program in LE:EN with promising, Netherlands-based artists, such as Amsterdam's six-piece Nusantara Beat, who both honor and explore their Indonesian roots, and the Rotterdam post-punk quartet Library Card.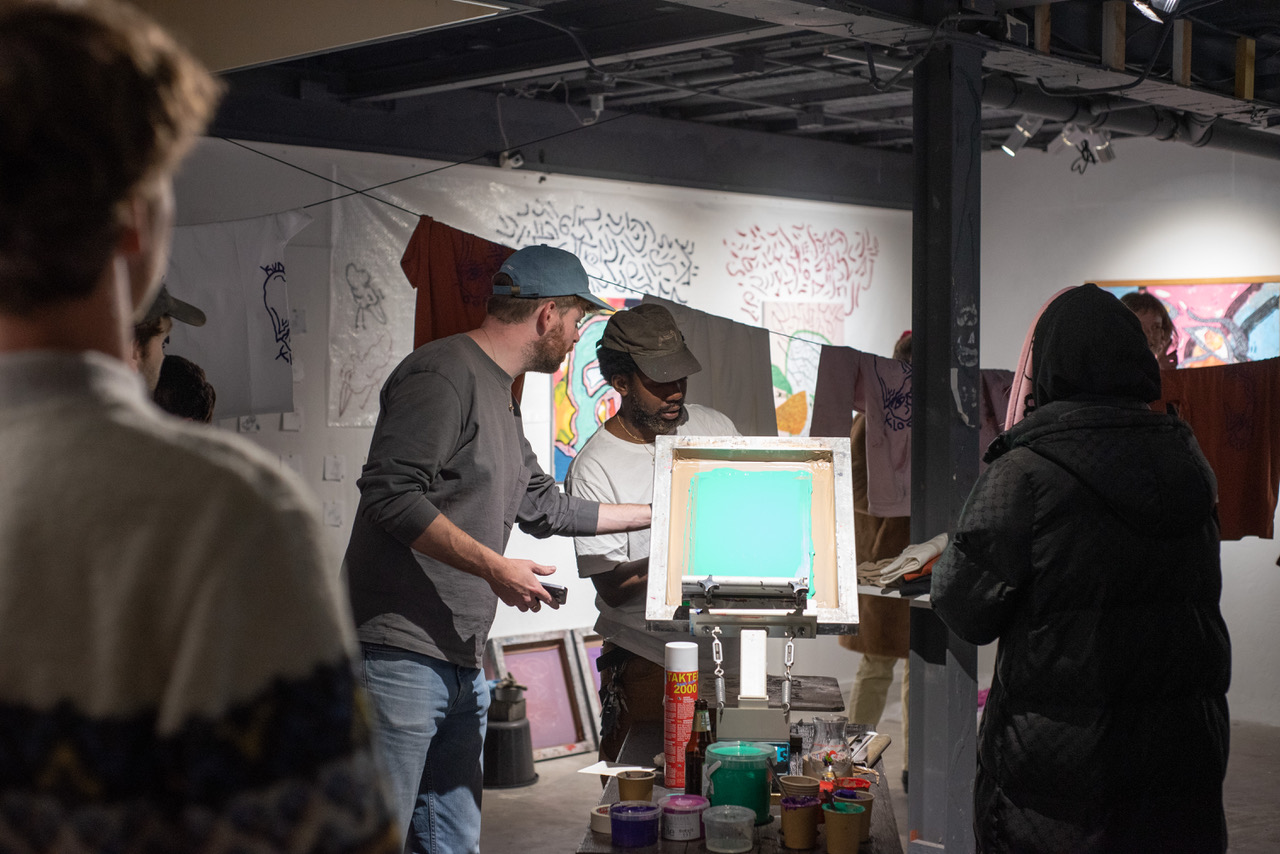 Sunday 12 November
On Sunday, 45ACIDBABIES, who are currently doing a residency as part of U?, invite you to immerse yourself in their pink plush universe in VOGELFREI. IJzersterk, an organization that supports young people who do not find the right support within the regular youth care, hosts a program in De Havenloods with spoken word and movement artists. De Stadsjutters invite you to their playground for adults full of art and music. Together with Utrecht club initiative Corner Shop, boulder gym Sterk Spoor organizes a bouldering afternoon with performances by Thomas Hell and Entropy, both DJ's from the Utrecht underground dance scene. Art cafe NAR and local music platform 3voor12 Utrecht join forces and present a music program with a.o. Keep Dancing Inc, who previously collaborated with Altin Gün and Palmbomen, and Akbaba, a fusion of 90s hip hop and traditional Turkish folk music. In exhibition space Kunsthal Kloof, you can screen print a design by artists Elma Cavcic, Rood Kok and Birdguy on your own textiles. MAREA, a collective consisting of young dancers who are working on a future as a professional dancer, presents a dance performance on the terrace of De Nijverheid. Theater Utrecht presents a reprise of their theatrical concert performance PERMANENT DESTRUCTION - Pain Against Fear in De Nijverheid Loods, with the aim of getting rid of fear as a breeding ground for hatred. UTCAST will host several local hip-hop artists in the boxing ring of Jimmy's Gym, in between boxing matches. At Hof van Cartesius you can emerge yourself in Y?, a daylong event filled with performances by noise acts, modular synthesizers, audio-visual expositions and more.
The full line-up for U? 2023 can be found here.


Le Guess Who? viert de creativiteit van Utrecht met gratis stadsfestival U?
U?, het gratis toegankelijke stadsfestival van Le Guess Who?, keert op 11 en 12 november 2023 terug naar Utrecht voor de derde editie. Dit programma is gemaakt voor, maar vooral mét Utrecht, om de creativiteit van de stad in al zijn diversiteit te vieren.
Utrecht kent een enorme verscheidenheid aan buurtcentra, gemeenschappen, vrijwilligersorganisaties, instituten en allerlei inspirerende en creatieve initiatieven. U? heeft als doel om zo veel mogelijk mensen in aanraking te laten komen met de geluiden, perspectieven en culturele uitingen die de stad rijk is.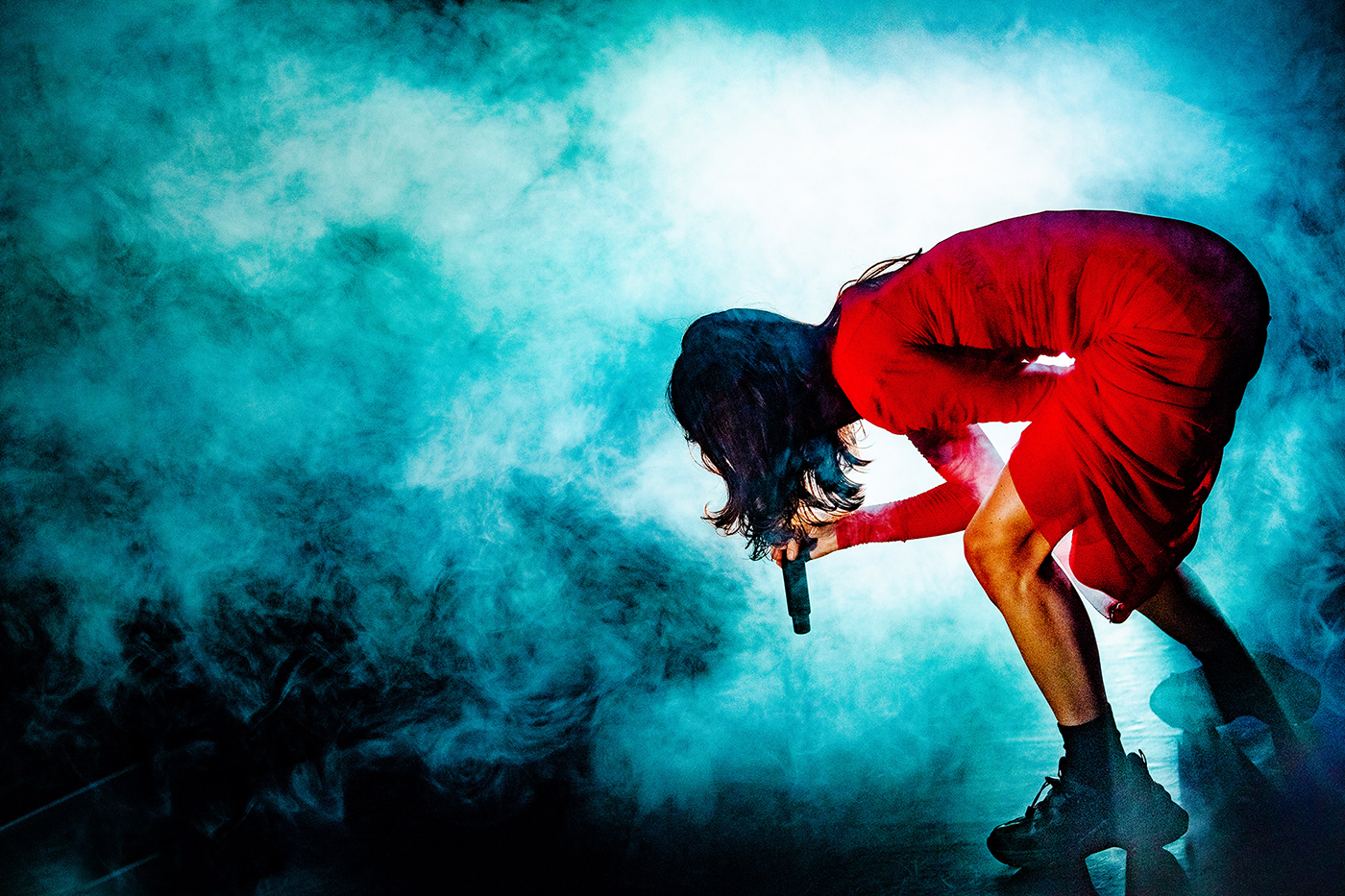 Dit jaar focust het festival zich op twee specifieke regio's in de stad: op zaterdag 11 november ligt de focus op Zuid (Tolsteeg, Rotsoord, Hoograven, Merwede) en op zondag 12 november op West (Cartesius, Werkspoorkwartier). Daarnaast vindt er ook programmering plaats in het centrum. Nu maakt U? het programma van 2023 bekend:
Zaterdag 11 november
Op zaterdag wordt Kinderboerderij Nieuw Rotsoord door Utrechts collectief (...) Centraal omgetoverd tot PRETPARK!: een magische wereld vol attracties, liveoptredens, opera, lichtshows, workshops, filmvertoningen en meer. Tijdens de Luisterbar in het Voormalig Pieter Baan Centrum gaat Milan van Keulen in gesprek met Naomi Velissariou, maker van o.a. de theatrale concertvoorstelling PERMANENT DESTRUCTION, zondag te zien in De Nijverheid Loods, over haar muzikale wereld, fascinaties en invloeden. Een grote groep artiesten neemt gedurende vijf uur Koffie Leute over voor een estafette-jam met elektronische instrumenten ("no strings allowed"). Naast optreden met COLLIGNON, presenteert Jori Collignon (o.a. bekend van C-Mon & Kypski en Skip&Die) in samenwerking met zijn Nederlands-Portugese label Gris Gris Records een programma bij Beton T met o.a. de Portugese DJ en producer Francisco "Fininho" Sousa en de Braziliaanse singer-songwriter en producer LUIZGA.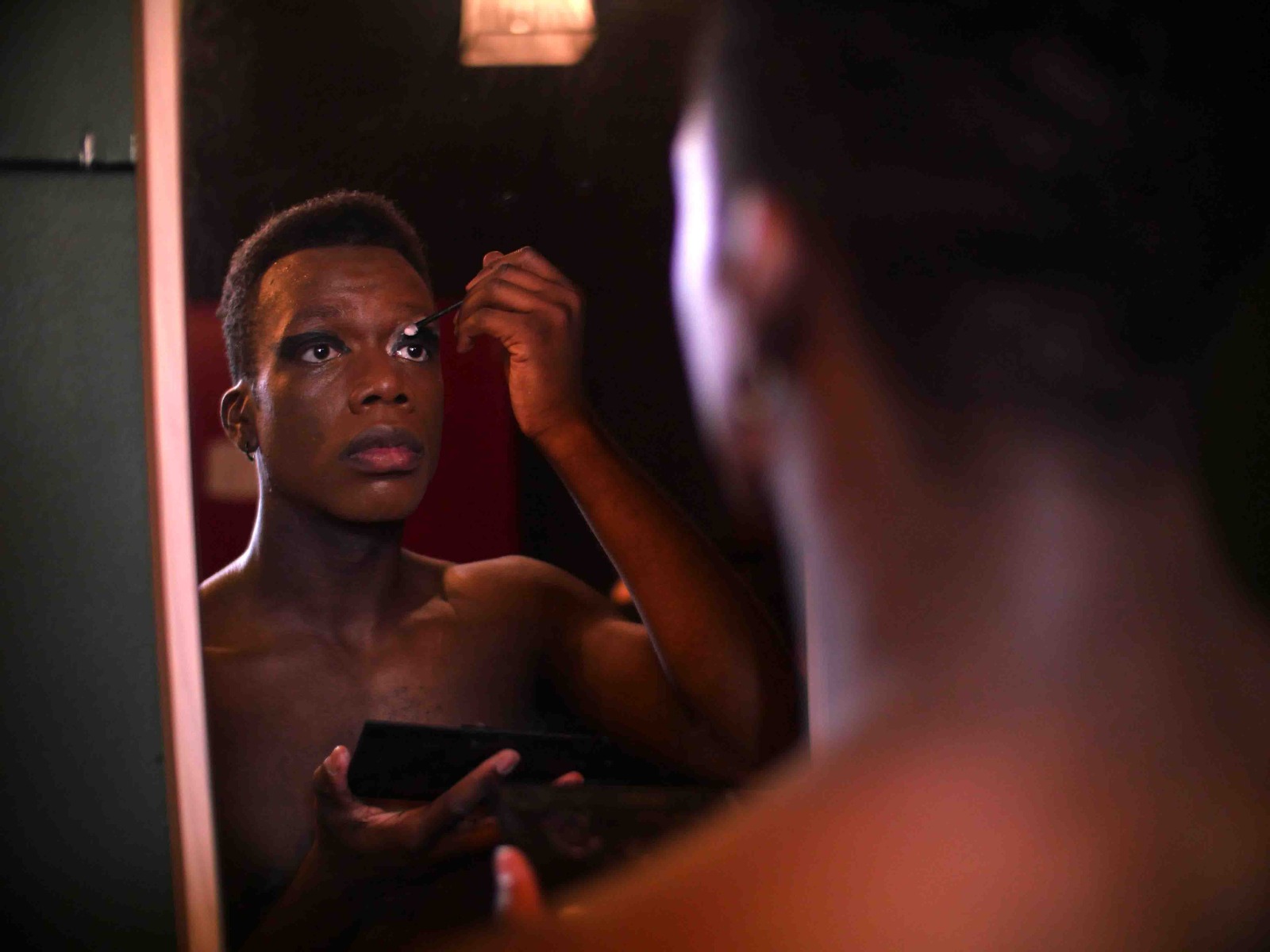 De Utrechtse Queer Arcana organiseert een dag- en avondprogramma met een uitgebreide Dragworkshop en een interactieve Dungeons & Dragons-improvisatieshow in De Kargadoor. Linangan, een collectief van activisten, kunstenaars en cultureel werkers die zich inzetten om het Nederlandse publiek te informeren over de situatie in de Filipijnen, presenteert in samenwerking met Arts of Resistance een multimedia tentoonstelling in Bibliotheek Neude. Tijdens HALFPIPE PU?NKS kun je (letterlijk) door de optredens van o.a. de Utrechtse punkband Apeshit en de Utrechtse hardrock punkband The Getdowns heen skaten. U? bundelt daarnaast de krachten met Le Guess Who? en presenteert in LE:EN een programma met veelbelovende, in Nederland gevestigde artiesten, zoals het zeskoppige Amsterdamse Nusantara Beat, die hun Indonesische roots zowel eren als onderzoeken en het Rotterdamse post-punk viertal Library Card.
Zondag 12 november
Op zondag nodigt 45ACIDBABIES, die op dit moment een residentie doen als onderdeel van U?, je uit om je onder te dompelen in hun roze pluche universum in VOGELFREI. IJzersterk, een organisatie die opkomt voor jongeren die binnen de huidige jeugdzorg niet de juiste ondersteuning vinden, programmeert in De Havenloods spoken word en movement performances. De Stadsjutters heten je welkom in hun speeltuin voor volwassenen vol kunst en muziek. Boulderhal Sterk Spoor organiseert samen met het Utrechtse club-initiatief Corner Shop een bouldermiddag met optredens van Thomas Hell en Endtropy, beiden DJ's uit de Utrechtse underground dance scene. Culturele vrijhaven NAR en lokaal muziekplatform 3voor12 Utrecht presenteren samen een muziekprogramma met o.a. Keep Dancing Inc, die eerder samenwerkten met Altin Gün en Palmbomen, en Akbaba, een fusie van 90s hiphop en traditionele Turkse volksmuziek. In Kunsthal Kloof kun je een ontwerp van kunstenaars Elma Cavcic, Rood Kok en Birdguy op je eigen meegebrachte textiel laten zeefdrukken. Tussen de box-wedstrijden door zullen op uitnodiging van UTCAST lokale hiphop-artiesten optreden in de ring van Jimmy's Gym. Bij Hof van Cartesius kan je je onderdompelen in Y?, een evenement met optredens van noise acts, modulaire synthesizers, audio-visuele expo's en meer.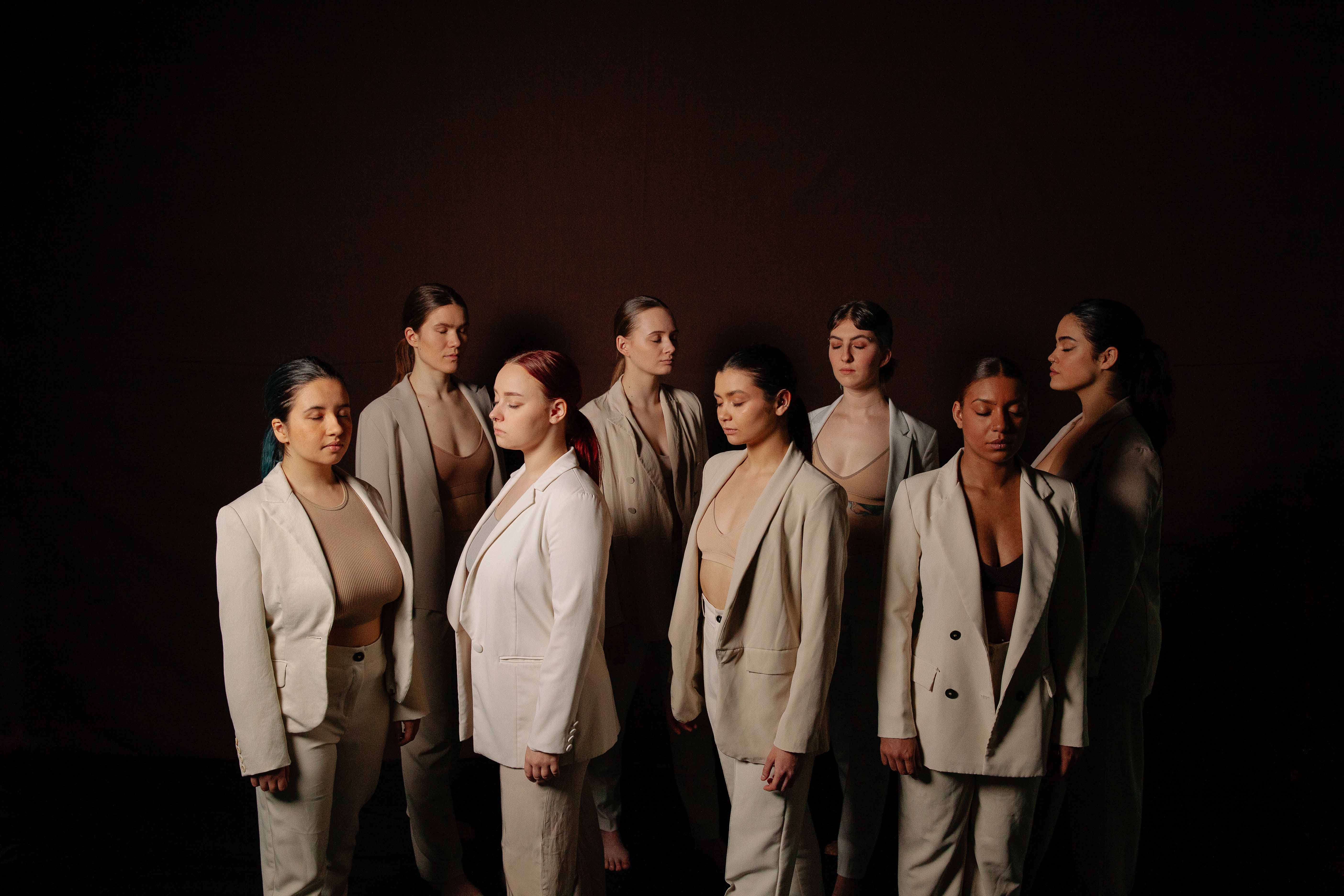 MAREA, een gezelschap bestaande uit jonge dansers die werken aan een toekomst als professioneel danser, organiseert een dansperformance op het terras van De Nijverheid. Theater Utrecht presenteert in De Nijverheid Loods een reprise van hun theatrale concertvoorstelling PERMANENT DESTRUCTION – Pain Against Fear, waarin de makers een poging doen om af te rekenen met angst als voedingsbodem voor haat.
Het volledige programma van U? 2023 is hier te vinden.