"Champion of an obscure Ainu lyre": Read Songlines' feature on OKI
Friday May 13th 2022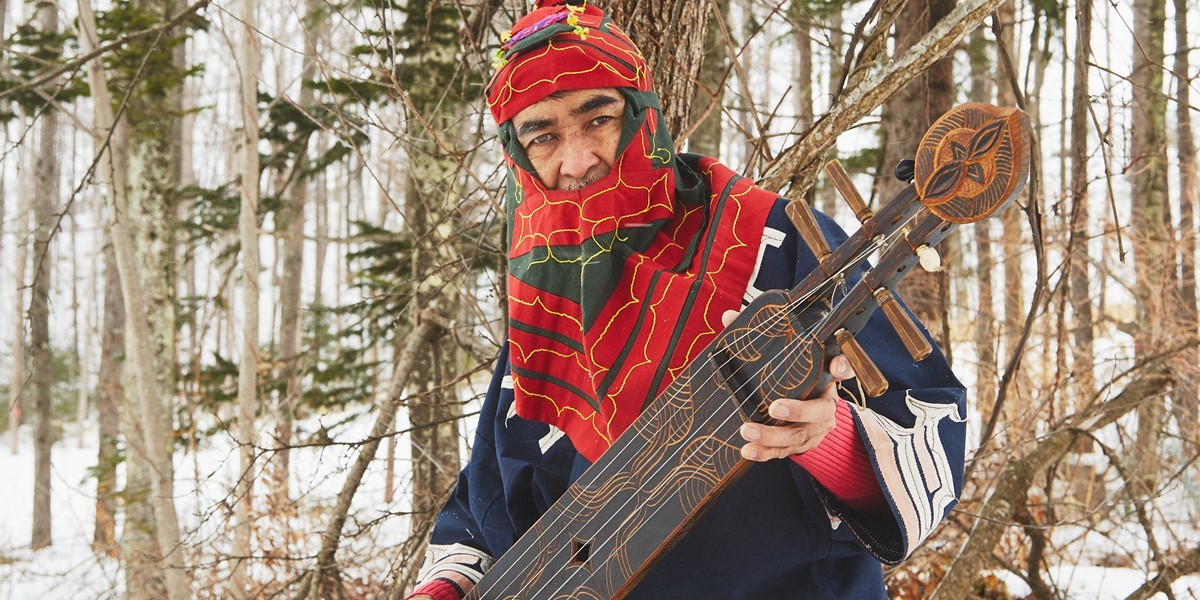 As a part of Japan's northernmost indigenous people, OKI celebrates Ainu folk, while blending it with reggae, dub, throat singing, and Irish, African, and Central Asian tradition.
Songlines recently featured the artist in their magazine, focusing on the tonkori, the rare lyre instrument traditionally played by the Ainu, and how OKI found it's way championing and innovating the instrument - initially after a night of heavy drinking with his uncle. Read the full feature here and listen to OKI's new album 'Tonkori in the moonlight' (out via Mais um Discos) below:
"Born in Hokkaido, Oki Kano, known professionally as OKI, is the most prominent tonkori player working today. Regarded for his popularisation of the instrument outside of Japan, and its use in crossover music – notably with his Oki Dub Ainu Band – OKI came to the tonkori at the relatively late age of 32. An artist and sculptor by trade, the collapse of a role as a film art director led to OKI finding himself stuck in Tokyo with no money and few connections – "I lost everything, so it was time to rule my destiny." -
Songlines
OKI performs live at Le Guess Who? 2022 on Thursday, 10 November 2022. Also performing at the festival are a.o. Groupe RTD, The Ano Nobo Quartet, Wau Wau Collectif, Kuunatic, Keiji Haino, and many more.