COSMOS: Behind the Scenes in Mexico City, Mexico
We speak to Daniel (Danny) Alvarado Chávez, head of Sonido Confirmación, an independent project made to 'represent and connect Mexico City through images and music', while diving into the capital's music scene. Every minute, new acts mushroom across the city's neighborhoods. With their COSMOS collaboration, we meet eight of these.
Words by Beatriz Negreiros

A wave of color washes over LGW Embassy: Mexico City, Mexico. From the moment the 58-minute-long video chronicle of the music scene in North America's most populous city begins, we are greeted with screaming color and noise, as we pull up to a vibrant night at the fair. According to Le Guess Who?'s collaborator for the project, Daniel (Danny) Alvarado Chávez, stepping into Mexico City is not much different. Danny is at the helm of Sonido Confirmación, an independent project made to 'represent and connect Mexico City through images and music'. Danny is unbothered by labels; he more so cares whether you can dance to the beat. His COSMOS collaboration, which happens through the lens of Sonido Confirmación's visual component MEXPOSURE, reflects the project's wish to radiate 'pure positivity'.
Danny, who is all smiles as he speaks warmly on how the collaboration came to be and what he hopes people will take from it, seems to be the living embodiment of the ethos of the city where he is from: dance now, worry later.
Make no mistake, however; Danny's film is not a sanitized snapshot of Mexico City. MEXPOSURE buzzes onto the screen, like a pirate channel interfering with the television signal. It is through this interruption of normality that we dive into the capital's music scene, which would be difficult to contain in a standard documentary format. This is because, Danny says, it is always on the move, as new acts mushroom across the city's 'barrios', or neighborhoods, seemingly every minute. In LGW Embassy: Mexico City, Mexico, we meet eight of these. There is Le Guess Who? alumni Mabe Fratti (first photo below), who uses the voice, the cello, synthesizers, and field recordings to blend chaos, experimentation, and ethereal serenity. There is OME (second photo below), whose dark, pulsating, sample-infused beats call to mind a stalking jaguar.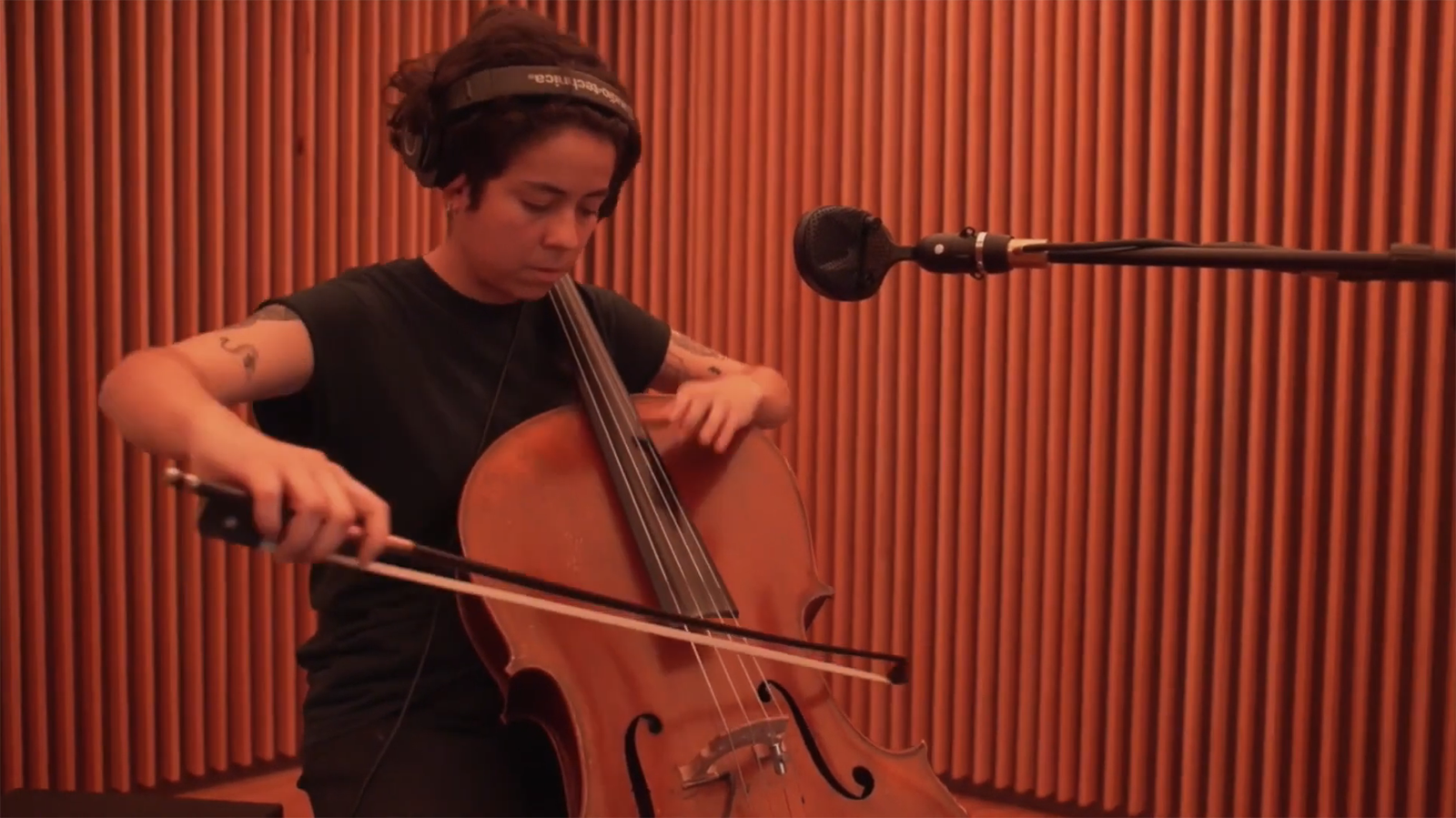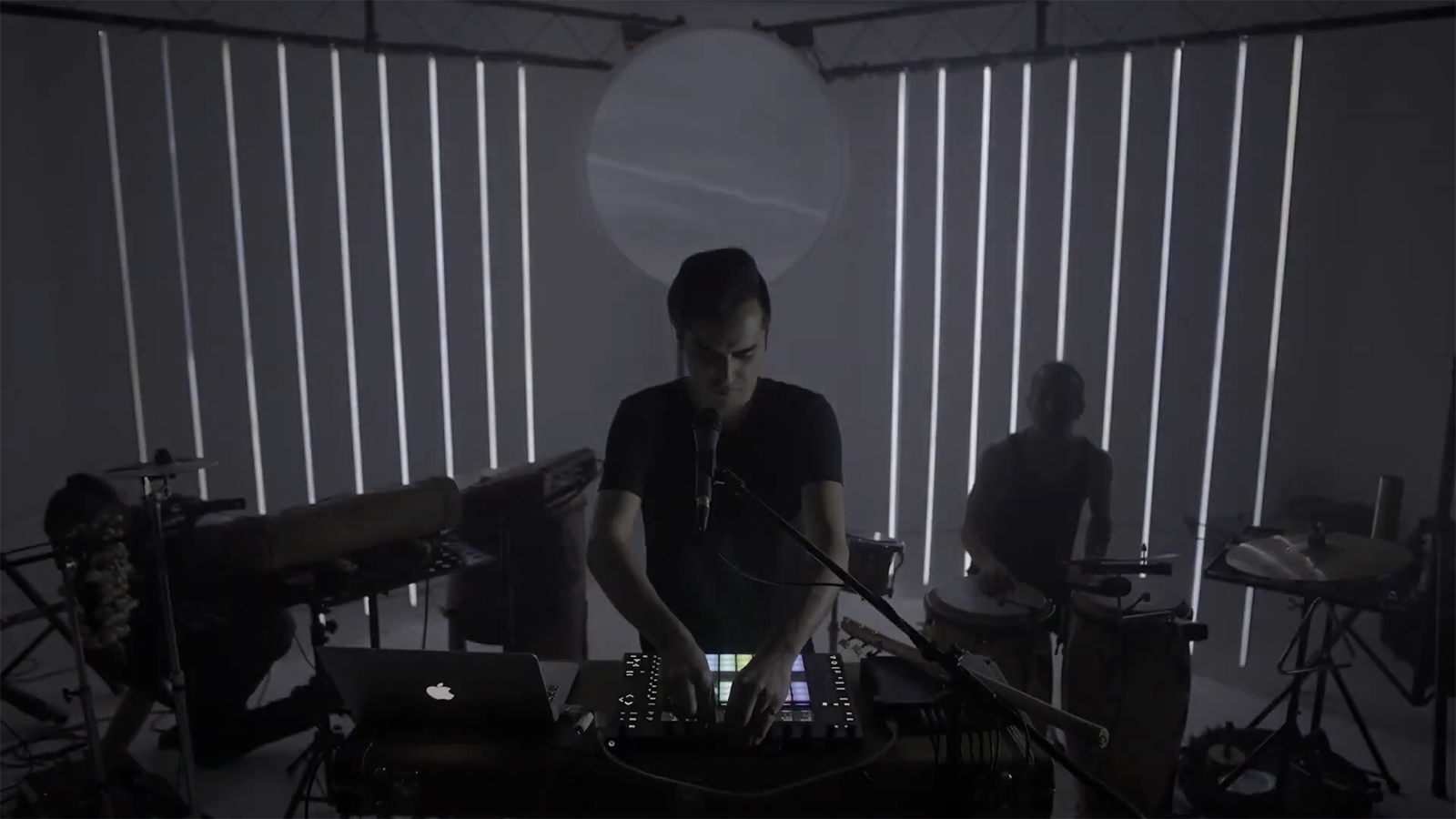 There is Cerebros Modernos, or Sebastian Rojas, with whom Danny 'agrees on a lot'; together, they stroll around Mexico's cacophonous streets, musing on how they find this very noisiness deeply inspiring. A moment of reflection is brought on by Luisa Almaguer's performance, as she presents a love song about a relationship with a transgender man (Luisa herself is a transgender woman - and her inclusion in Danny's Mexico City-focused roster is a powerful statement, for reasons later explained). There is also Lasser Drakkar, whose quirky and futuristic synth-pop further stresses the city's artists' willingness to play. Drawer, videographer, sculptor, and more, Marcos Castro offers the film a multidisciplinary edge, as he introduces the viewer to Obrera Centro, the space he has been co-directing for nearly a decade. It is a haven for artistic production, criticism, and experimentation, with the kitchen at the heart of it; 'we believe that sharing food leads to the most interesting and authentic conversations', says Marcos. The COSMOS collaboration finishes with two more names, that, when juxtaposed, encapsulate the diversity heard in Mexico City's music scene; forward-thinking Amantes del Futuro, whose ultra-modern cumbia launches the dance music style directly into outer space, and Kalbox, who, accordion in arms, oozes something much more grounded, and all-together precious and unique.
Still, says Danny, much was certainly left out. Upon finishing LGW Embassy: Mexico City, Mexico he realized that 'there exist many more projects than the ones I had the time to cover'.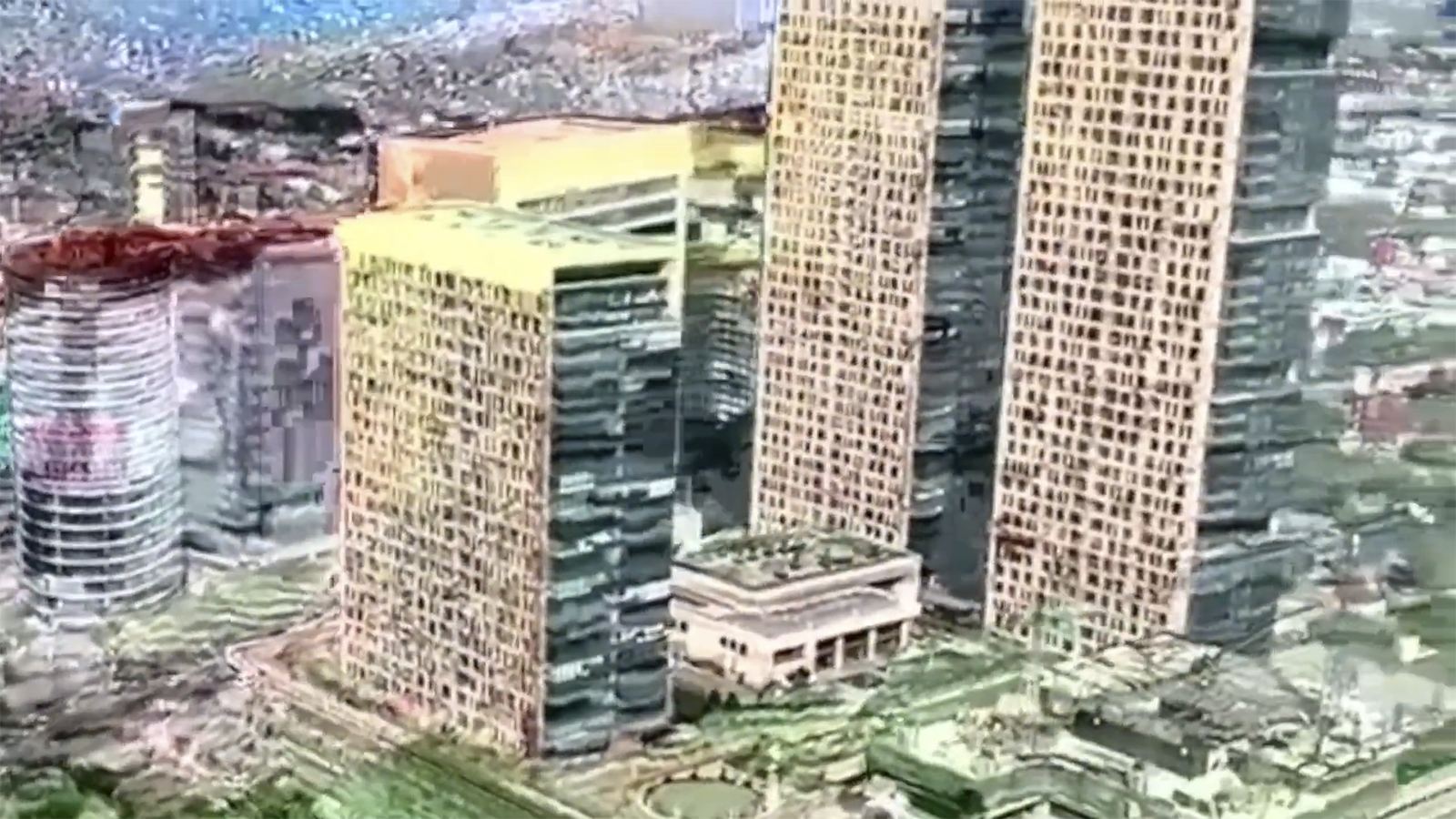 The city moves at lightning speed, life and music unraveling too quickly for one to ever catch up.
Plus, there is much ground to tackle. After all, we are talking about the largest city in North America. In it, rock, jazz, classical, and experimental music venues abound, with new shows happening all the time - but that does not even begin to cover it. Mexico City is one of those cities in which music bursts out from every corner. Dip into the historically gay neighborhood of Zona Rosa, and you hear reggaeton pouring out of the clubs; switch over to the infamous Tepito barrio, and, Danny says, be surprised by seeing teenagers dance to fifties Cuban records (a big part of Mexico City's music culture, he tells us, feeds on other Latin American traditions). 'A lot happens at the same time', he describes, with a twinkle in his eyes.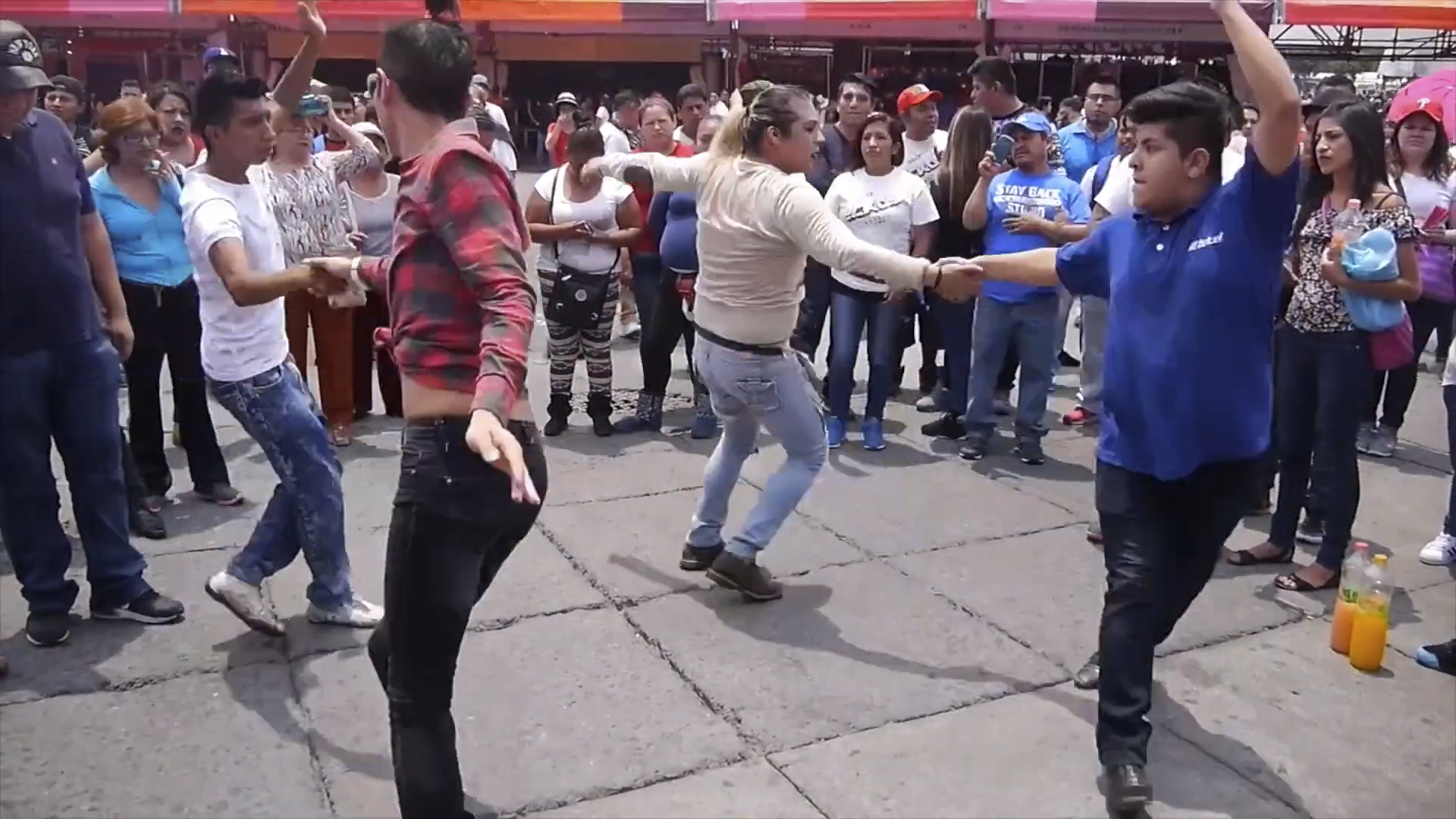 Danny tried his best to translate this phenomenon into film, by pulling from all sorts of different voices. His main concern was picking those building communities in the midst of all the chaos. 'I wanted each artist featured to represent a specific identity. They are storytellers - in one way or another, they tell stories about living in the city, and they do it very honestly', he explains.
In conversation with us, Danny is honest too. He admits that his and Sonido Confirmación's model of unshaken positivity is sometimes tested by the harshness of the city, which is spirited and alive, but also oftentimes rough.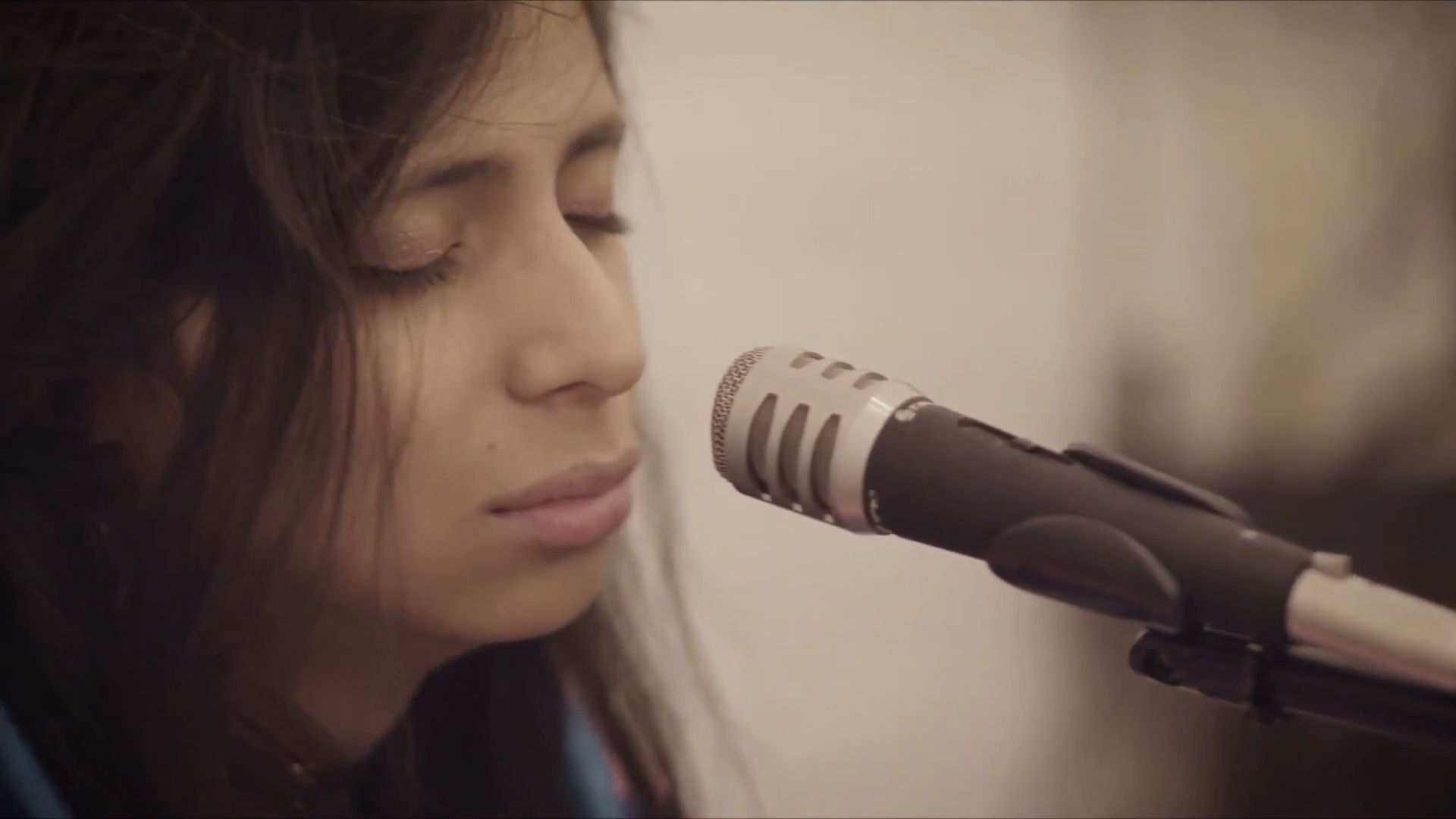 This is why, despite swatting away any political intentions, Danny associates his practice with 'resistance' and 'identity'. For some, these go hand-in-hand. Such is the case for a transgender woman like Luisa Almaguer, especially in a country like Mexico - the second most dangerous in the world for transgender people. On LGW Embassy: Mexico City, Mexico, she reminds us of the life expectancy for a transgender woman living in Mexico; 35 years. 'How is that possible?', she asks. Danny echoes her sentiment - which is why, for him, it was essential to feature Luisa in his COSMOS collaboration. 'This is also our goal; to take care of each other, and to help each other'.
It is in communities, musical or otherwise, like the ones Danny and others have created through projects such as Sonido Confirmación, that many seek comfort in the midst of Mexico City's relentless cacophony. For Danny, however, it is the lack of chaos that is intolerable. He knows turmoil far too well; he lives smack in the middle of busy downtown.
'You are constantly surrounded by the sound of music, people, cars… But, sometimes, in the middle of it all, you find beauty and inspiration'.
Sebastian Rojas also would not have it any other way. In his interview, he muses on how Mexico City's disarray breeds his and others' inventiveness. 'The thing about this city is that it does not really have any kind of notable congruence', he starts. But, upon closer look, he argues, among the randomness, there is an order, an invisible string linking all. 'There is a combined idea that is created from what everyone is doing here, with absolute freedom'. For Danny, nothing else would suffice. These days, deep silence is something he is 'very scared of'.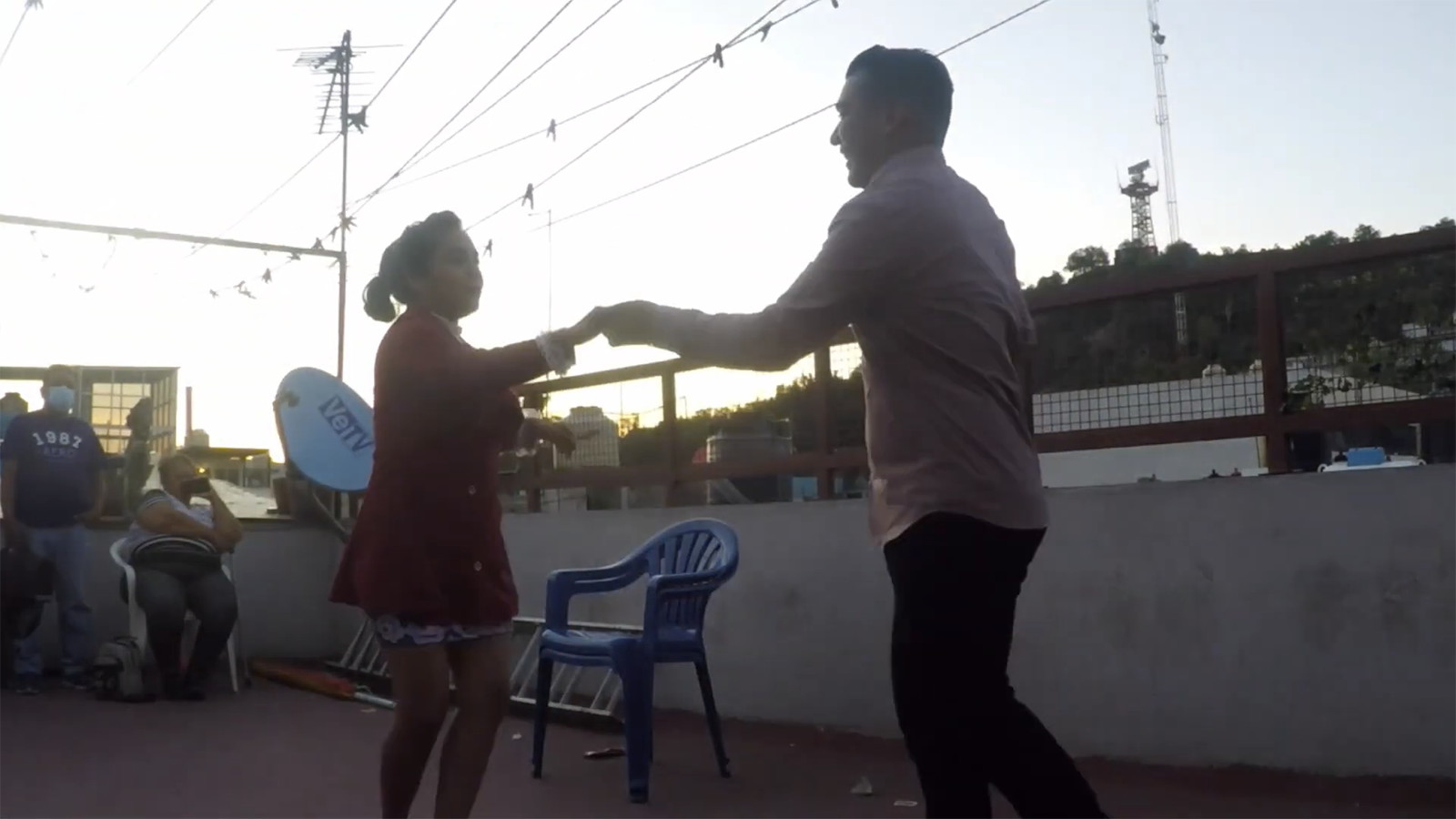 On LGW Embassy: Mexico City, Mexico, we untangle a similar thread. At first, our senses have trouble adjusting to so much color and sound - but, as we begin to see clearly, we sense there is a treasured connection between all names featured. Despite their distinct sounds, all of them are a piece in the ever-changing puzzle that is Mexico's tight-knit, yet diverse, music scene.
For Danny, he only hopes his work serves as an invitation to peer into it - MEXPOSURE is, for him, a mere 'window' into the vastness of Mexico City's cultural ecosystem, in which visuals are as important as sounds. 'I want it to be an immersive experience. I want them to feel like they are here'. We did, and we still do.
This article is part of the COSMOS series 'Behind the Scenes', in which people from across the world discuss their local cultural scenes and their creative processes while creating films for the latest COSMOS installment. You can find more info about the series here.
Are you interested in collaborating with COSMOS to share your local cultural scene? Please let us know via cosmos@leguesswho.com.