COSMOS: Behind the Scenes in China
We discuss LGW Embassy: China with Ivan Zhang two days before the Chinese New Year: a talk about BIE Music's COSMOS collaboration and the diversity found in local music scenes across China; how going back to basics can also be a way forward; and how China is not the cloistered cultural island many think of it to be.
Words by Beatriz Negreiros

From Beijing, BIE Music's curator and chief editor Ivan Zhang is anticipating the year to come, and not only because it will be his - the Year of the Rabbit. With the COSMOS collaboration, made in partnership with BIE Music and facilitated by the Shanghai-Paris-based agency Mentha Project, we are given further cause for excitement for what is coming up in China's alternative music scene. According to the Chinese zodiac, the Year of the Rabbit is meant to bring forth a sense of cautious optimism, abound in each of Ivan's answers. But, even as he carefully weighs his words, pondering over each of our questions, his fiery care for the artists he oversees and the music scene in which he works blazes through.
In fact, that very care is perhaps so manifest because the five acts featured on COSMOS are some with whom Ivan is intimately familiar. After all, they are all associates of BIE Music's homegrown label bié Records. Genre is not stipulated, as we soon learn that, within the confines of bié Records there is as much room for Howie Lee's folk-infused sonic experiments as there is for Gong Gong Gong's pulsing guitar-driven rock.
Ultimately, 'bié' (别) does not prescribe any kind of genre in particular, but, rather, it can be translated into separate, or 'other', as Ivan puts it. BIE Music's goal is, all and all, to simplify what has become a much-too-complicated process - making alternative music, in China and elsewhere. 'Our hope is that the natural state of music – fun, and spirituality – will break free from the 'golden rules' of the much-developed global standards', reads their Ivan-penned
biography
.
To us, he explains: 'we want to go back to the core of music, which, for us, is simply that it can touch people, or entertain others'. He pauses, and goes on to say, 'It's not that complicated'. Ivan thinks that the industry has come to a standstill; he points to audiences' lack of willingness to sit and listen as a potential obstacle. The way forward, according to BIE Music, is actually not straight ahead; the solution is to reverse, to 'go back and start off a new journey, to explore new approaches'. Ultimately, 'going back to basics', as he emphasizes.
The COSMOS collaboration was an opportunity for Ivan and the team to do just that. They rounded up some of the label's most exciting acts, all hailing from different Chinese regions, and let them play their music beyond the borders of the world's most populated country. And it is by the basics the film begins, with each of the artists featured, before picking up their instruments, being invited to muse over a basic question: 'how do you see the connection between your local scene and the global ones?'. 'In these recent years', begins Hualun's Zhu Mingkang, 'there are fewer and fewer cultural connections'. One can only imagine he is referring to the COVID-19 pandemic, and the havoc it wreaked- and continues to wreak - on mainland China's economic, political, social, and cultural fabric. Naja Naja's Gou Gou retrieves the topic and echoes a similar sentiment; 'in such relatively limited circumstances, I would rather expect musicians to do their unlimited self-explorations', she responds. Later, Otay:onii adds; 'when I think of what could be achieved in a local scene, I primarily consider it to be the subtle energy co-created by the musician and the local venues - to me, this energy can only be achieved live'.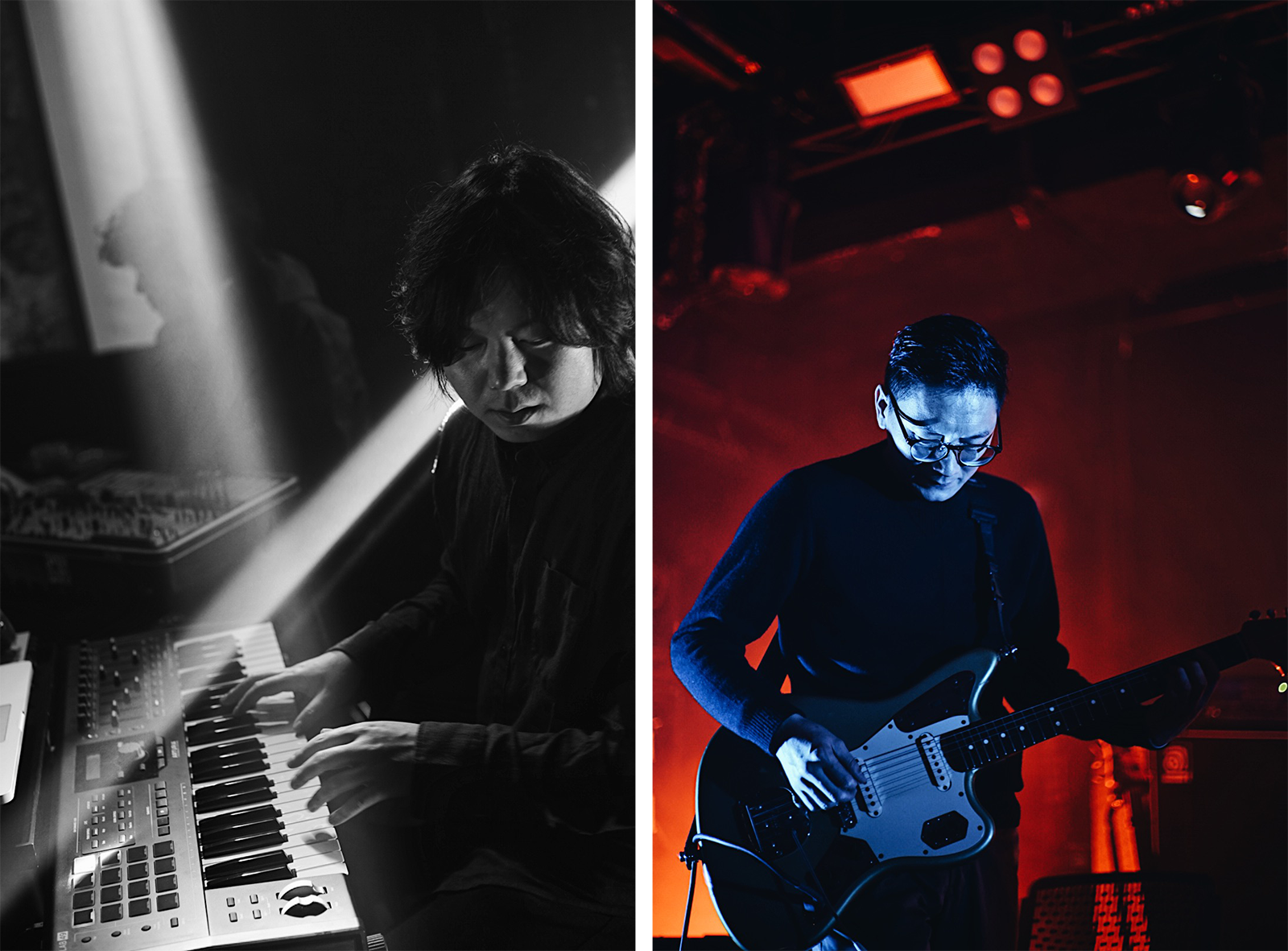 But the very concept of the local scene is not a given for all surveyed, as Hualun's Ding Mao expresses with doubt; 'I'm not sure if there's still such a thing'. He explains further; 'an individual can already connect with the world'.
Many in the West would be hard-pressed to believe Ding Mao's words, but, according to Ivan, China is not the cloistered cultural island many think of it to be.
The Great Firewall, as it seems, is not as sturdy of a barrier to the world outside as foreigners may be led to believe. 'That was never a problem for this generation of musicians', Ivan tells us. Actually, many Chinese musicians' covet for Western sounds (which went far beyond consumption and into all-out imitation at first) was pivotal in defining 'the aesthetics of the Chinese music scene'. In fact, Ivan thinks it was much too Westernized at the start. But soon the tide turned. Ivan, who is regularly surrounded by musicians, underlines their unending desire to be different, 'from their peers, from the bands they like' as a driver behind artists' creativity. And, even amidst internet censorship, where there's a will, there's a way. This path is continuously being threaded by acts such as the ones featured in our shared local story.
Another common misconception on the Chinese local scene is the idea that the pandemic alone demolished it. According to Ivan, the independent music landscape was in peril much before 2020.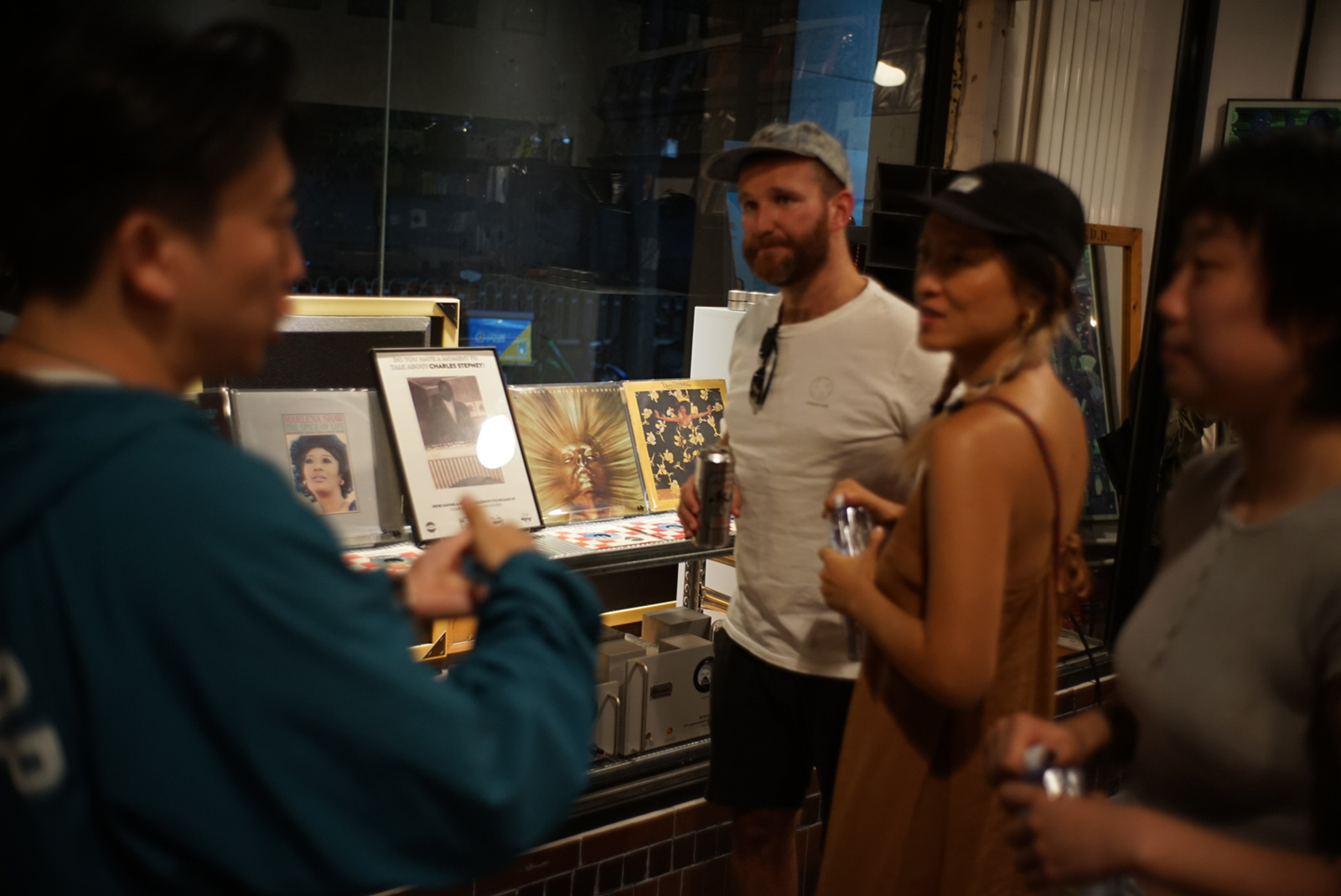 Namely, he points to a period two to three years prior, in which he began observing a 'very steep decline' in music festivals and other music-related initiatives in China, for which he blames the economic situation. Then came COVID-19 and the many ensuing lockdowns, which, of course, 'destroyed everything'. The seeds of destruction, however, had been sown already. Even now, as China has swiftly pivoted away from its zero-COVID policy and opened the country back up, issues persist. According to Ivan, the gulf between mainstream audiences and independent music in China is one which must be addressed, through much-needed 'innovation'. Recovery from the pandemic will be slow and grueling, but it may offer up a chance to follow BIE Music's advice to rethink the plan. 'Maybe we can rebuild something here', Ivan offers up, who sees this moment as a cue for action.
Throughout the film we watch as the five acts featured perform in various settings, illustrating the diversity found in local music scenes across China. Naja Naja play in an animated house party, celebrating the release of their first self-titled EP; Howie Lee, a more seasoned act, performs to a bewitched audience. Gong Gong Gong and Hualun masterfully strum away in a studio setting, their music enveloping the room.
However, the most outstanding landscape is reserved for the film's end. We watch on as Otay:onii embarks on a spiritual road trip across the high-altitude mountain ranges in Manigango on the Tibetan plateau with mystic folk wizard Wang Xiao.
'Our initial plan', she recalls, 'was to just wander about and stop by the right spots where we perform the music'. Otay:onii soon grew unwell with 'severe altitude sickness'. But, whenever they stopped to play, her symptoms vanished. For her, this is no coincidence, as music is just as healing as therapy. 'Musical development is inseparable from the humanities', Otay:onii concludes. 'We are all in a big challenge facing mankind; in the future, we will be searching for a kind of faith'. Our cure, she believes, is music.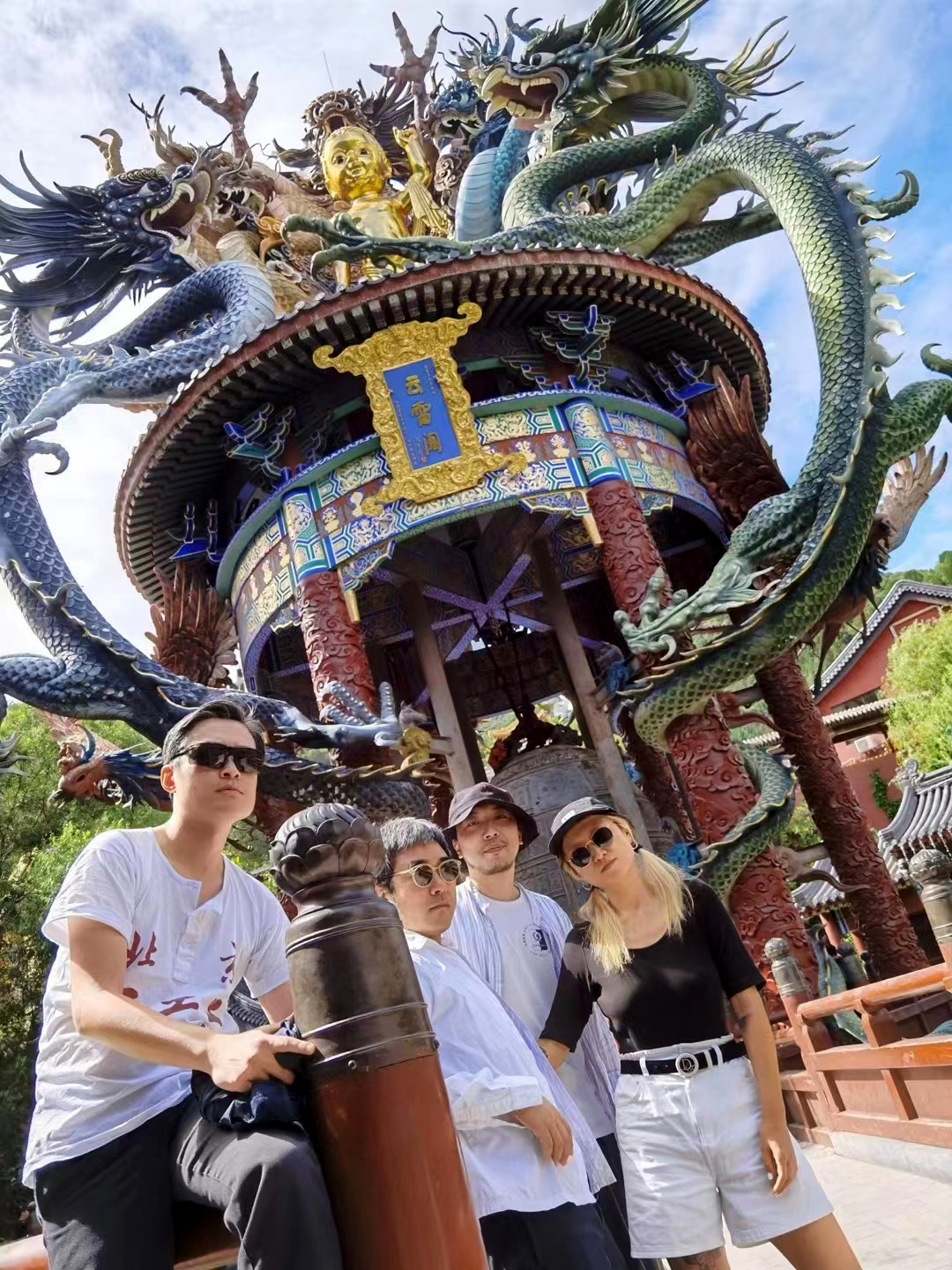 For Ivan and BIE Music, at the end of the day, this is what truly matters; to cut through the noise, undressing music-making of all its made-up rules, and return it to what it is - healing, spiritual, fun, and beautifully simple.
That is the aim behind their 2023 plans, which include the release of another fifteen records from different artists spread across different regions, and maybe even some cross-continental collaborations with Latin American and European partners. Above all else, BIE Music wants to finally see its audiences 'offline' again. For now, in introducing us to the acts featured via Le Guess Who?, Ivan's first wish is for viewers to 'remember the good music'. His second intention, however, is deeper; 'We want people to get familiar with something so-called foreign. We want people to look at things differently'. That, he says, will be the starting point for fruitful conversations. As Ivan kindly reminds us again and again; 'it's not that complicated'.
This article is part of the COSMOS series 'Behind the Scenes', in which people from across the world discuss their local cultural scenes and their creative processes while creating films for the latest COSMOS installment. You can find more info about the series here.
Are you interested in collaborating with COSMOS to share your local cultural scene? Please let us know via cosmos@leguesswho.com.