Experience the true soundsystem culture with Jah Shaka Sound System x Krackfree at Le Guess Who?
Wednesday Oct 23rd 2019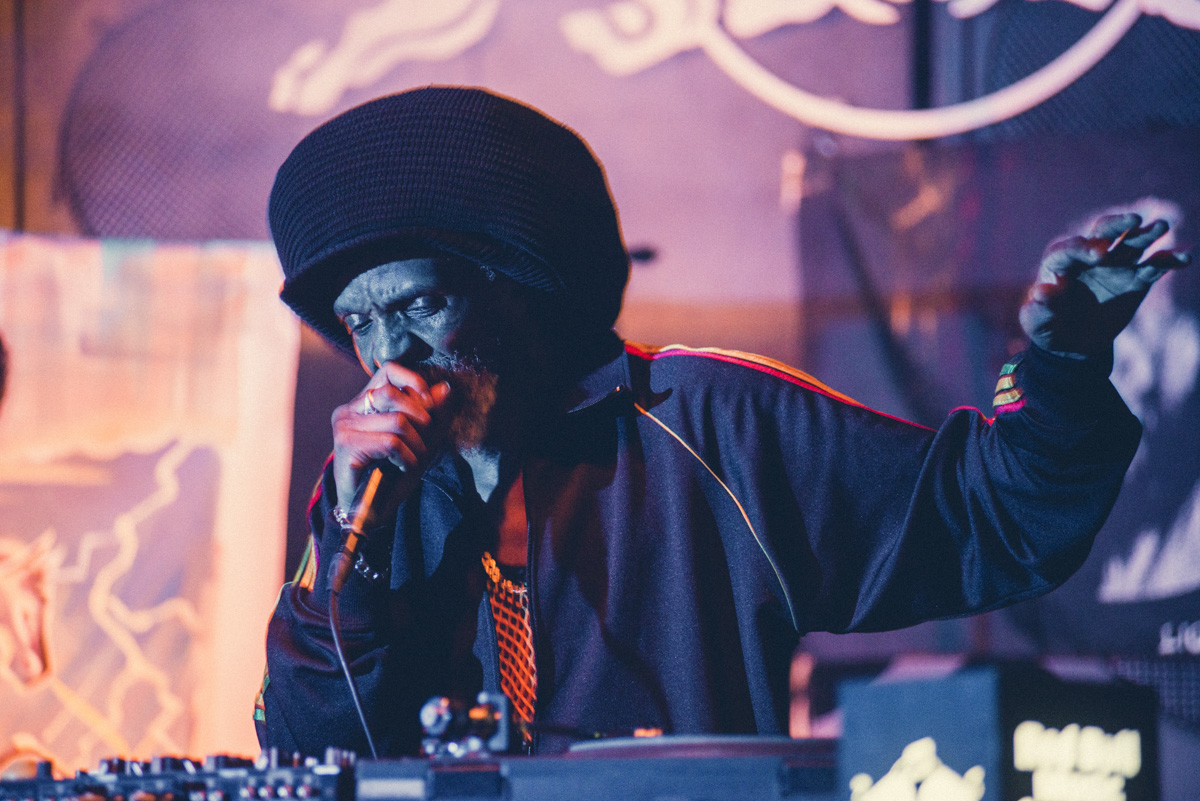 Jah Shaka is an absolute pioneer in sound system culture and has been spreading his message of love and spirituality across the world for over 40 years. On Saturday, 9 November, he will bring his legendary dubs to Le Guess Who? for a 4-hour set, performing on Krackfree Soundsystem, a collective operating from Eindhoven.
The soundsystem culture goes back to 1940 in Kingston, Jamaica. The concept of the sound system is that dj's would load up a truck with a generator, turntables, and huge speakers and set up street parties. The current soundsystems nowadays have evolved to custom-built systems and are capable of playing bass frequencies at 30,000 watts or more, which is truly an experience, as you will be blown away by the brightness of the sound.
Jah Shaka arrived from Jamaica in London as a teenager in the late 50s, when racism against black immigrants reached its zenith. Under the tutelage of Freddie Cloudburst, Jah Shaka became an essential figure within the British dancehall and dub scenes of the 70s. In 1980, Shaka played an important role in the Babylon film (directed by Franco Rosso and also viewable during Le Guess Who?), operating his Sound System in a soundclash at the climax of the story. While the film is nearly 40 years old, it just made its American debut. Babylon follows a young reggae DJ in Thatcher-era Brixton as he pursues his musical ambitions, while battling against the racism and xenophobia of neighbors, police, employers and the National Front.
Babylon is part of our Untitled program and will be screened at Springhaver on Friday, 8 November at 14:30. You'll need to pick up a free ticket with your day- or festival pass to enter the film screenings at Springhaver because of limited capacity. You can get your ticket at the box office of Springhaver during opening hours or at least 30 minutes prior to the screening (until sold out).
"Like the reggae music that pulses through it, Babylon is rich, rough and real. And like the streetlife of the young black Londoners it portrays, it's threatening, touching, violent and funny. This one seems to explode in the gut with a powerful mix of pain and pleasure." -
Variety
Jah Shaka Sound System perform at Le Guess Who? 2019 on Saturday, 9 November, curated by The Bug for the festival. Also performing as part of this curation are a.o. The Bug feat. Flowdan & Manga Saint Hilare, ZONAL feat. Moor Mother & Nazamba, Robert Aiki Aubrey Lowe, JK Flesh B2B Goth-Trad, Slikback, Kevin Richard Martin & Hatis Noit, Mala, King Midas Sound, and more.