Watch: Japanese ambient composer & sound designer Hinako Omori releases new video
Thursday Oct 6th 2022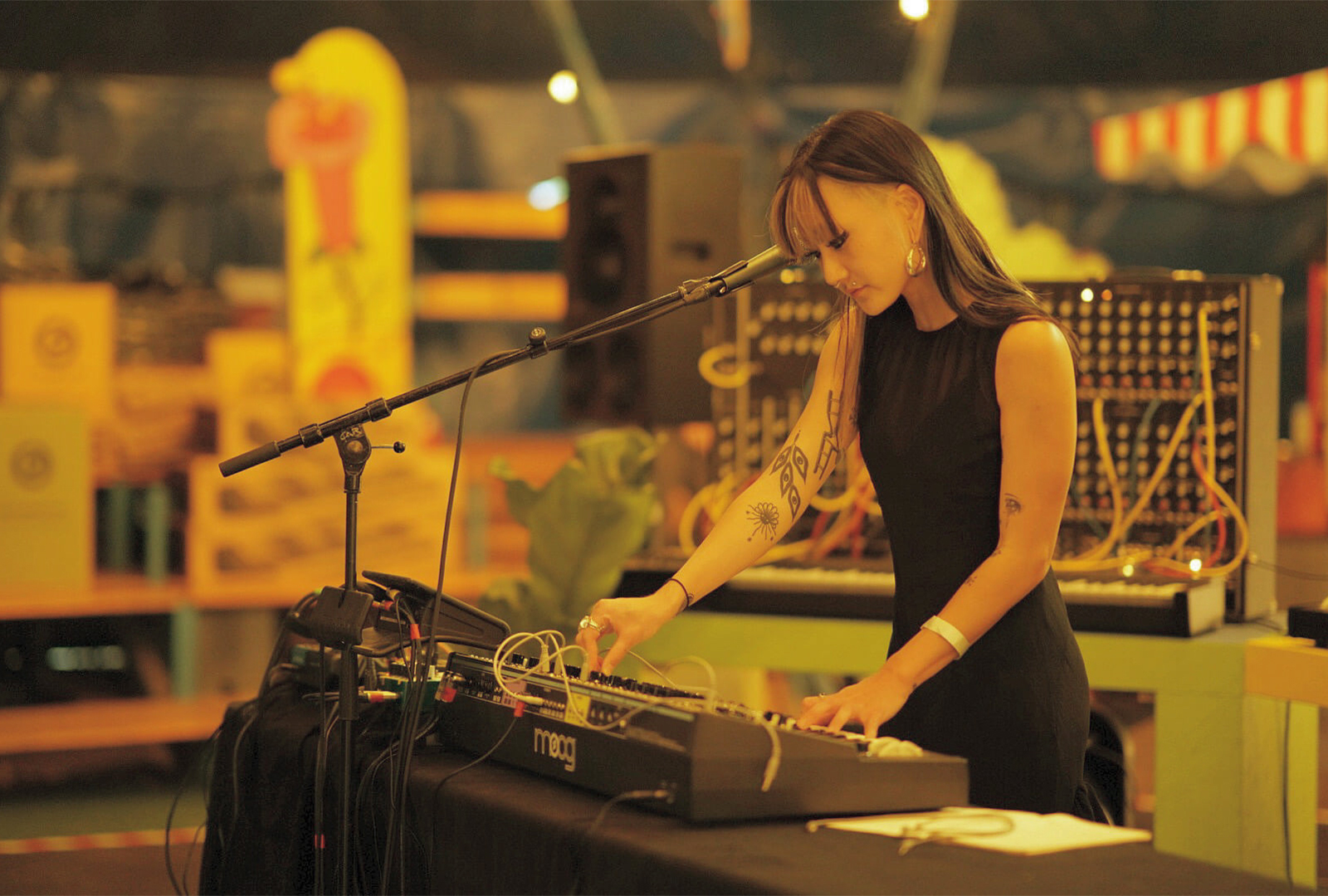 Earlier this year, Hinako Omori released her new album, 'a journey...'. Now, the Yokohama-born, London-based electronic composer and sound designer releases a live video for 'The Richest Garden in your Memory' from the album. It was filmed at London's Omved Gardens, in collaboration with director Jessie Rodger. The video, as mysterious and intriguing as Hinako Omori herself is, immerses listeners in the warm and ethereal world the artist has to offer.
'The Richest Garden in your Memory' is an intimate journey through therapeutic frequencies, forest bathing (Japanese practice for relaxation) and binaural sounds. Inspired by a poem written by Emily R. Grosholz, the song presents the audience with a hypnotizing cartography of the mind, performed with the use of ambient electronics and Hinako Omori's soothing voice. Watch the captivating video below.
"a journey…, the debut album from ambient composer and sound designer Hinako Omori, is rooted in this philosophy. Across 10 tracks that seamlessly flow into one another, Omori invites her listener on a participatory journey in which memory and consciousness are configured through forests, oceans, and gardens. In the process, she harmoniously reconciles the self and the natural world." -
Pitchfork
Hinako Omori performs at Le Guess Who? 2022 on Friday, 11 November as part of the program presented by Uncloud. Also performing at the festival are Flore Laurentienne, Astrid Sonne, upsammy & Sjoerd Martens, Sote & Tarik Barri present Majestic Noise (live A/V), and many more.