Watch: FACT Magazine pays Richard Fearless' shipping container studio a visit
Monday Jul 30th 2018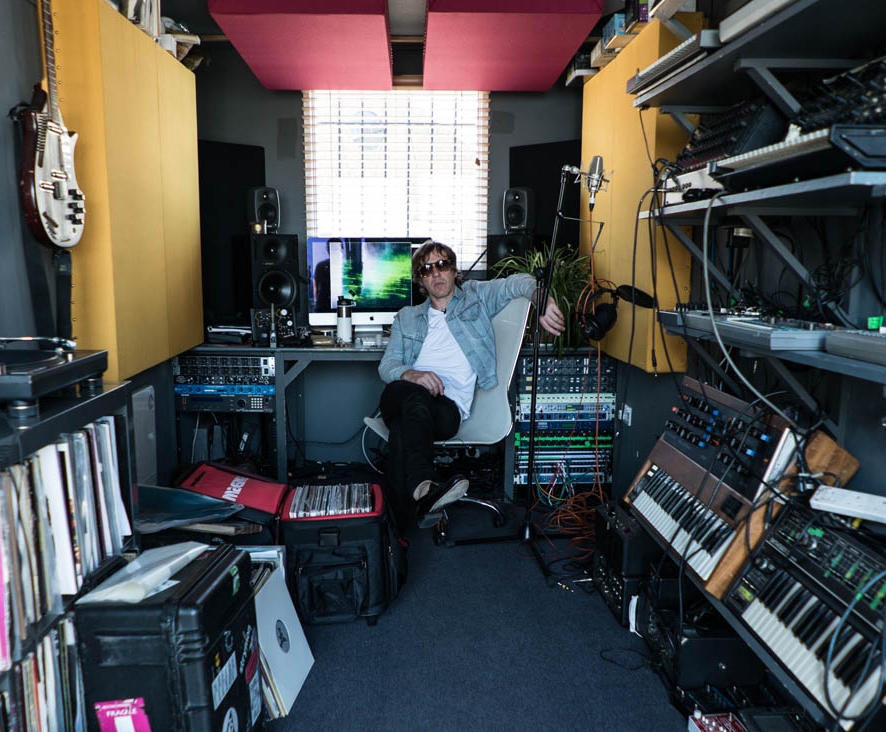 Located inside a shipping container and overlooking the river Thames, FACT Magazine paid the studio of producer, DJ and Death in Vegas-founder Richard Fearless a visit. In this video, Fearless displays his tiny, stacked studio which houses all the beloved synths and vintage gear Fearless used to create his solo material and the acclaimed work of Death In Vegas:
"I'm situated where the river Lee meets the Thames, facing the water with a huge steel factory opposite. This factory gets most of its deliveries by boat, so when I'm working through the night, it's fantastic having the sound of metal on metal and knowing you're not the only person left on earth, which sometimes it feels like. The location has been a huge influence and the horizon across the river has added a much needed sense of space." -
Richard Fearless
Richard Fearless' will perform at Le Guess Who? 2018 with a.o. DJ Haram, Gigi Masin, Kelman Duran, Roger Eno, Ras_G & The Afrikan Space Program, Maria Chavez, and Rizan Said.