Watch: Emel Mathlouthi releases stunning video for 'Kaddesh'
Friday Aug 10th 2018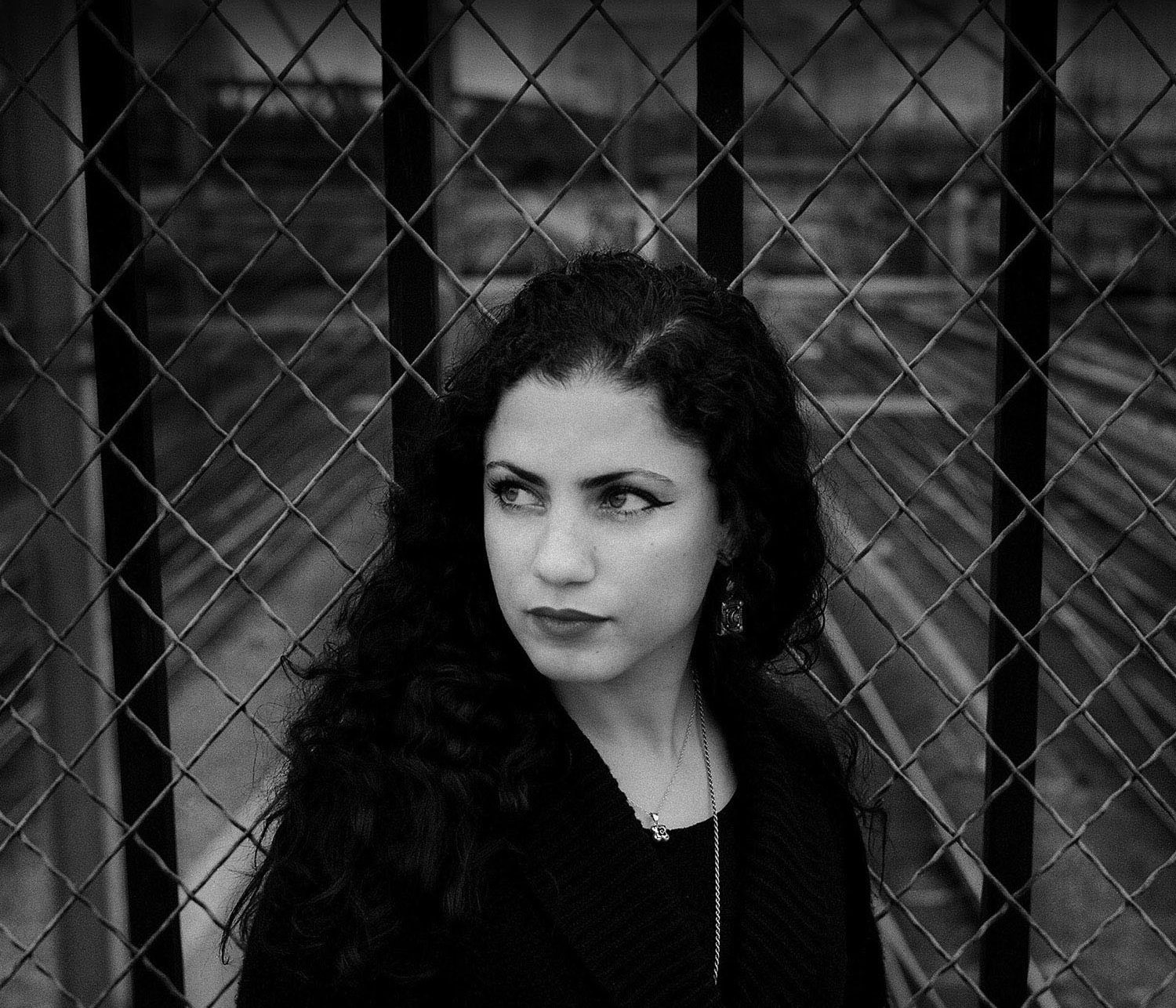 Tunisian singer-songwriter and producer Emel Mathlouthi combines the vibrant sounds of psychedelic folk with heavy electronics and atmospheric melodies. Following the release of her album 'Ensen' last year (her first American release, via Partisan Records), Brooklyn Vegan has now premiered the visually stunning video for 'Kaddesh' from the album, just before Mathlouthi sets off to support Godspeed You! Black Emperor in the US.
Watch the video below. Directed by Marion Petegnief, it features a powerful vibe to suit the urgent, wake-up-call-to-all-humanity message of the song.
"I started writing the song many years ago, I only had the main starting melody and "kaddesh, kaddesh, kaddesh" repeating in my head over and over, all day…I felt at a time that I didn't know how to cope with all the struggles I was witnessing, and those weren't even the tip of the iceberg. Suffering was happening all around – people displaced, homes destroyed, stolen land, apartheid, hatred, childhood and innocence ripped in pieces, brutality against women, boats sinking in the sea full of people trying to reach a better tomorrow. The list goes, and it's our approval of a hypocrite system and our conscious blindness that allows the stronger and richer human evil to rule. I felt I needed to concentrate all my anger and sorrow into a song, where massive and organic beating drums and percussion would push us to ask the question, are we really so weak to let all this happen?" -
Emel Mathlouthi
Emel Mathlouthi's performance at Le Guess Who? 2018 is curated by Moor Mother. This curated program also features a.o. Art Ensemble of Chicago, Maja S. K. Ratkje, Maria Chavez, Pan Daijing presents: 'Fist Piece', Nicole Mitchell, Islam Chipsy & EEK, and many more.