Watch a video portrait of Egyptian Zar ensemble Mazaher
Monday Dec 28th 2020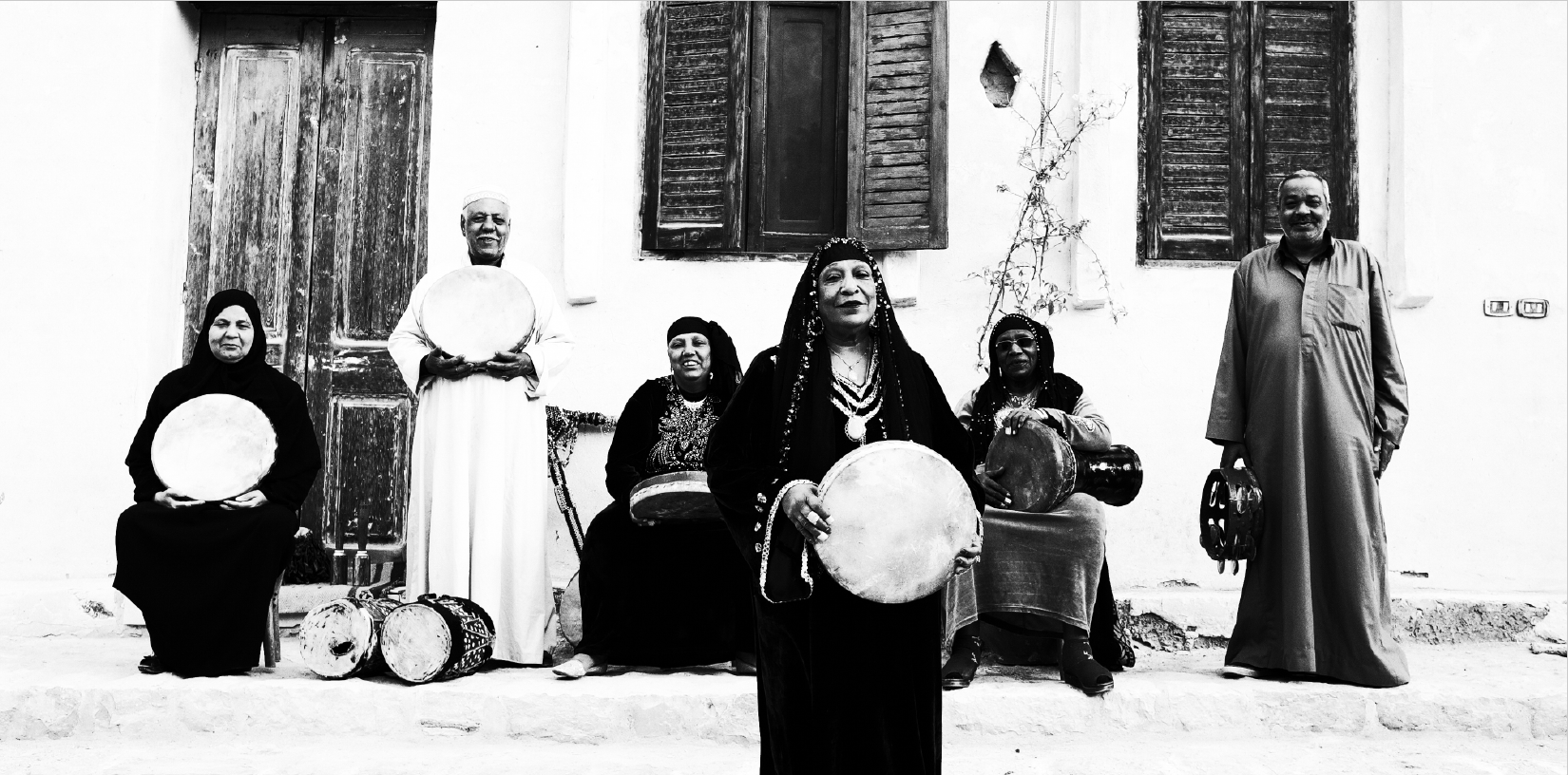 Mazaher are a small group of mostly women musicians and singers who play Zãr music: chanting songs and playing hypnotic polyrhythms traditionally used as a purification and exorcism ritual to help pacify and cleanse the human spirit. Zar practitioners have been stigmatized because of this exorcist tradition and the aim of Mazaher is to perpetuate the legacy of Zar music as an art form.
The group's album 'Zar' was released in November through ajabu! records. Along with it comes a video portrait in which artistic director Ahmed El-Maghraby explains how he got to meet the people of the Zãr and how the Mazaher ensemble came about. You can watch the video below.
"The audiences who belong to different nationalities always say that they felt relieved and calm after attending our performances. That's a gift from God that we can't really explain." -
Om Sameh (Mazaher) to The Arab Weekly
Mazaher will perform at Le Guess Who? 2021, together with a.o. Etran de L'Aïr, SPAZA, Sessa, DJ Lycox, Damon Locks' Black Monument Ensemble, Y-Bayani & Baby Naa And The Band of Enlightenment, Reason & Love, and many more.