Virginia Wing reveals new video 'Eight Hours Don't Make A Day'
Wednesday Oct 3rd 2018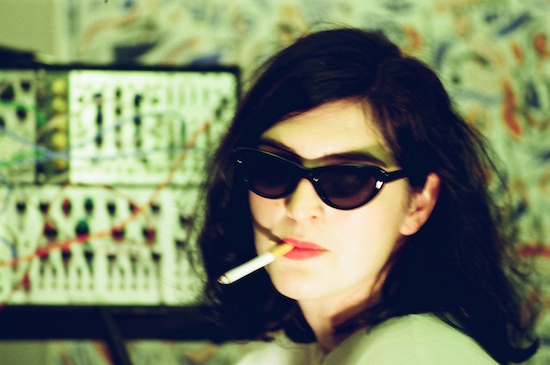 Manchester experimental synth pop duo Virginia Wing have unveiled the video for 'Eight Hours Don't Make A Day'. The video was shot by Virginia Wing's Sam Pillay, who states that, while there was no initial concept for it, she just took shots of things she liked, of which the larger relevance became clear as she started editing. 'Eight Hours Don't Make A Day' is featured on Virginia Wing's latest album 'Ecstatic Arrow' which was released earlier this year via Fire Records.
"Without putting too fine a point on it, the past few years have been a really bad time from a mental health perspective, and there have been a few periods where everything felt as if it would culminate in one very specific thing. With this video, I think I was trying to document my 'recovery' or a return to a more even keel." - Sam Pillay
Virginia Wing will perform at Le Guess Who? together with a.o. Neneh Cherry, Devendra Banhart, DRINKS, Eleanor Friedberger, Madeline Kenney, Lucrecia Dalt, Kate NV, Vashti Bunyan, Beverly Glenn-Copeland, Jessica Pratt, Shannon Lay, and many more.