You can also listen to this story – below or via your favorite podcast app.
Words by Julian Brimmers
Audio by Cheri Percy
Cover photo by Gianfranco Bello
For 16 years and counting, Le Guess Who? has strived to create a space for generations of music lovers and makers to come together. A podium, where icons of their trade not just pass the baton to those that carve out a new path – but where they engage on eye-level.
This year, the Le Guess Who? line-up once again boasts an array of young artists and newer acts that, all in their own way, recalibrate their musical and cultural heritage, and create a whole new thing on top of it. Their contribution to the world of music may come in different forms: be it field recordings and experimental composition, intricate raps, club-ready Egyptian street sounds, or celestial Harp&B. What they all share is an infallible sensibility for their roots, and a clear vision for where they're headed.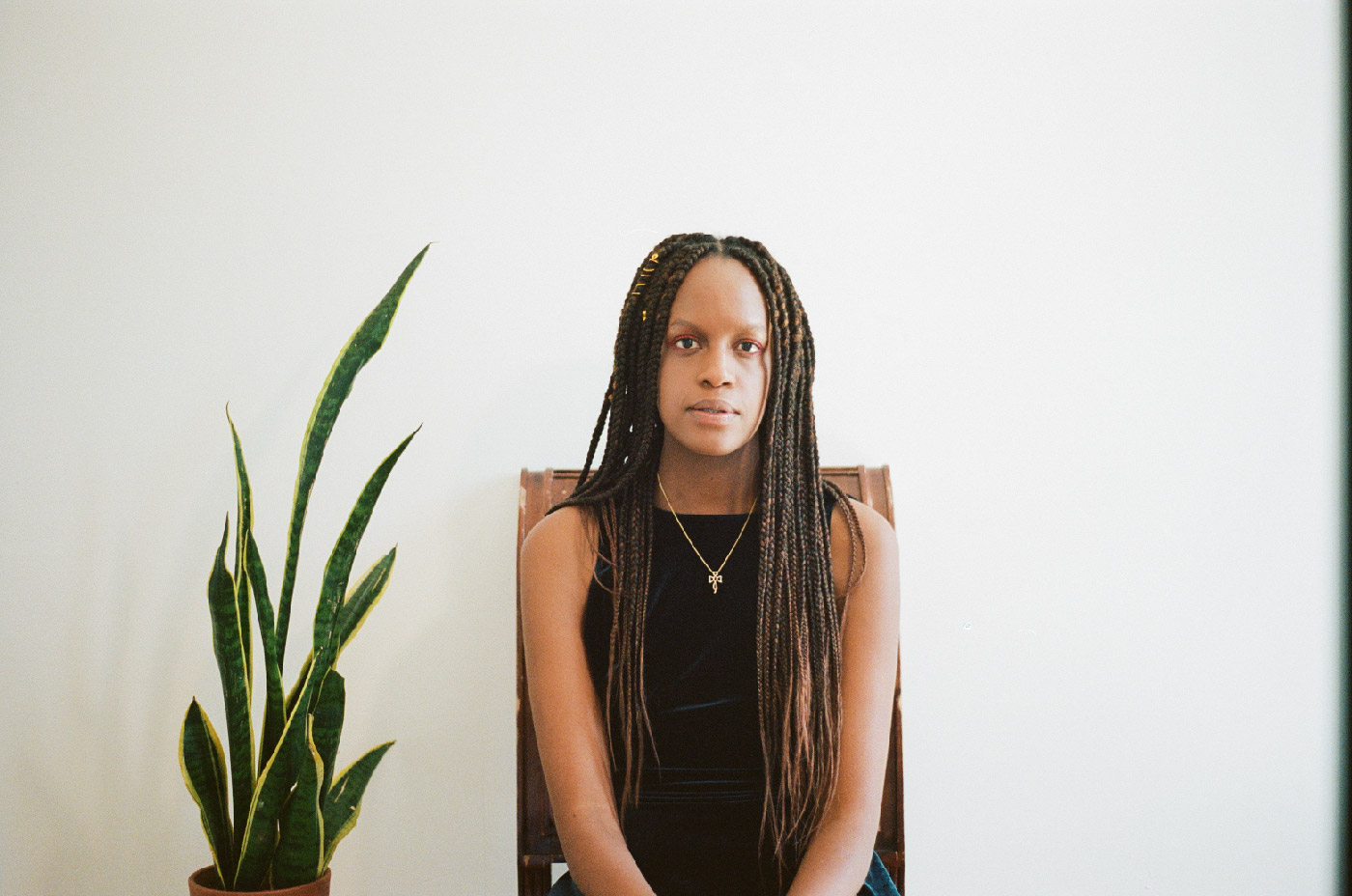 Nyokabi Kariũki
Take Nyokabi Kariũki: a sound artist who channels a biographical past she left behind at 18, by forging soundscapes and layered vocals into a future-facing aesthetic. In other words: she fully understands that time is nothing but a concept, and memories, as well as momentous physical sensations (and our reactions to them) dictate what comes next.
Born and raised in Kenya, Kariũki has been on the go ever since leaving Africa to study composition in New York City. "I graduated during the pandemic. So I did not even consider the prospect that this kind of traveling could be part of the work I do," she says. This drastically changed with her first releases. Especially Peace Places: Kenyan Memories (2022) – a meditation of field recordings, synthesis and fleeting vocals –, and Feeling Body (2023) – a concept album about grappling with long covid – have put her name on the map, and taken her around the world.
"Honestly, a big part of it is following where the funding and the opportunities are," she adds. "At the moment, Europe seems to be interested in my music – and there appears to be a bit more infrastructure compared to the United States."
Despite her academic training, Kariũki has developed an ambivalent relationship with the rigidity of the classical repertoire. She's played piano her whole life, but the struggle for near-athletic perfection in performance culture has left her with an almost "antagonistic" relationship with the instrument. "Maybe antagonistic isn't the right word", she explains. "But having to showcase the most complicated thing live, in order to be impressive… I struggled with that. For me, music was always a feeling. Like, oh, I love how this chord makes me feel, you know?"
Accordingly, there is lots of room for improvisation in Kariũki's live set up, which consists of various effect chains, machines, and live vocals. On stage, she actively creates a space for herself to go in different directions. A performance strategy she applies in her everyday life, too.
"I'm going where the music is taking me. I had not imagined what I've been able to do – but it's been really exciting. I want to go to Australia next!", she says with an infectious laugh.
Nyokabi Kariũki takes part in a panel on November 10 and performs on November 11 as part of the program curated by Nala Sinephro.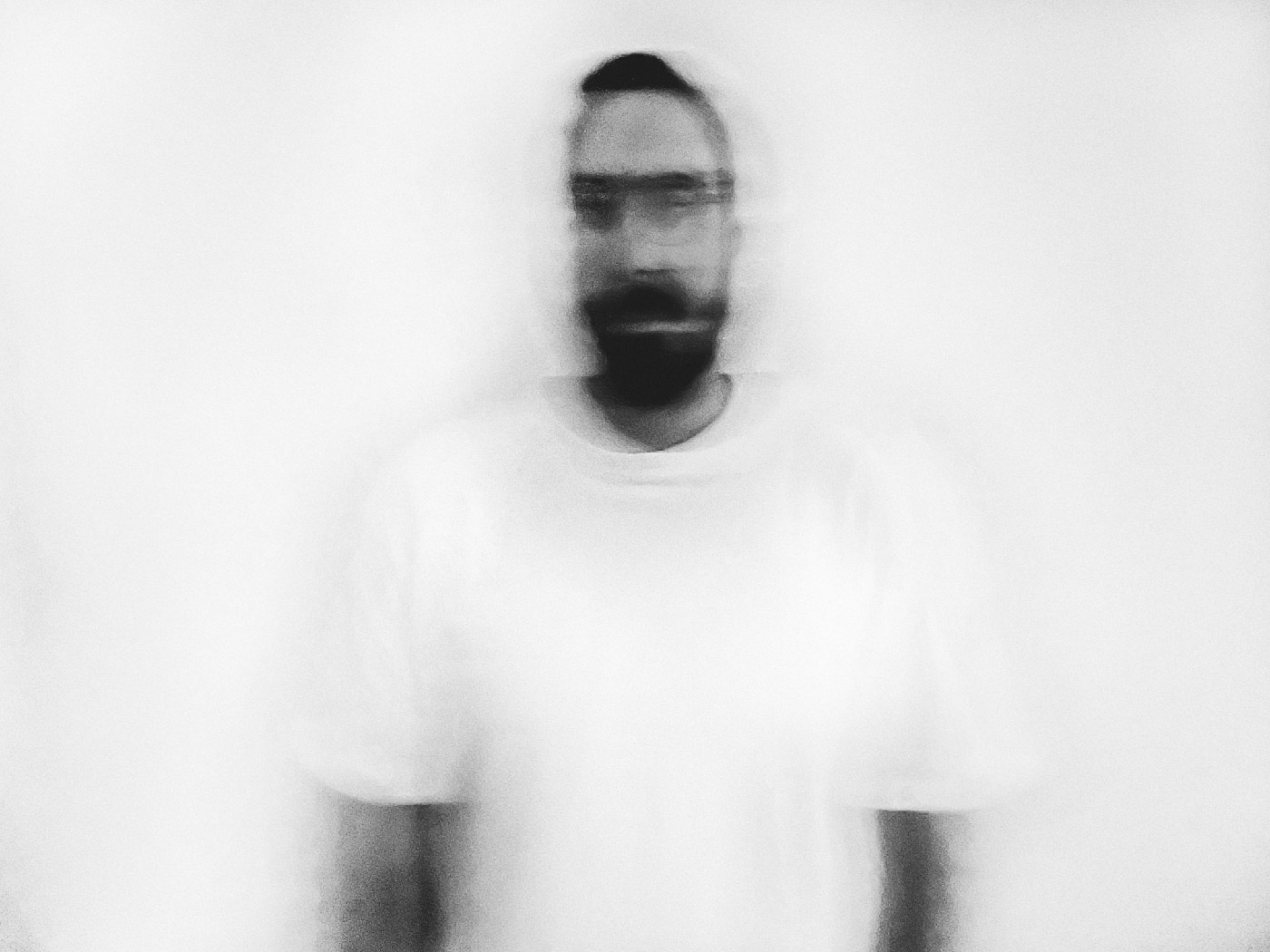 3Phaz
For 3Phaz, the anonymous producer behind some of the most dense and complex club sounds of late, incorporating his musical heritage into a new project took some getting used to. For a long time, any attempts to combine traditional Egyptian music with European club sounds felt tacky and cliché to him. Especially, because most of these projects were spearheaded by producers from outside of Egypt. "I feel like the problems usually occur when someone who's not from the culture tries to use these elements. They don't really understand what it's about," he says. "It started making more sense when people from Egypt themselves started working in this field, going in more club-oriented directions. But to reach this conclusion, it took me many attempts and years of fighting against that feeling. Until I gave in at some point."
The Egyptian street sounds of shaabi, and its electronic extension – mahraganat, or electro-shaabi – have gained global popularity in the past decade. It's a scene which 3Phaz often gets lumped in with, however, he stresses that he's very much an outsider to this particular world. "I'm influenced by them, but I can't claim to be a part. That would be not ethical to do." Many people outside of Egypt first took note of (electro-)shaabi in the wake of the Arab Spring revolution in the early 2010s. Therefore, the genre as a whole came with political connotations. For club music artists like 3Phaz, who describes his tracks as "not political in any way", this sometimes led to frustrating questions from (Western) journalists trying to pigeonhole every piece of art since 2010 as politically charged.
You can tell that the man, who fellow Egyptian producer ZULI describes as "in a league of his own", started with a sharp idea of what he wanted, and what to avoid. Although he makes clear that – just as his chosen anonymity – this, too, shouldn't be taken too serious.
"3Phaz is really me trying to work with musical elements from Cairo, Egypt, and combining that with my musical background, which is dubstep, drum'n'bass, techno," he says, and adds that even this foundation is prone to evolve with each record.
"My very first album is heavily Egyptian in its sound, and the last one… there's still a lot of Egyptian elements, but if you don't explicitly say so, maybe you wouldn't even notice." It is indeed striking how fans of different bass-heavy genres find familiar elements to latch onto in 3Phaz's tracks. The overall results, however, are uniquely his own.
Today, 3Phaz describes the Egyptian underground as eclectic and growing, pointing towards artists like ZULI or Nadah El Shazly, and labels like MOSHTRQ. Even though many of the more prominent members of the scene live elsewhere now, Cairo's leftfield music circles are striving and internationally connected.
For now, 3Phaz enjoys taking his spin on Egyptian street music around the world – especially since he's managed to do it in a way that puts the spotlight purely on the art itself. "Sticking with anonymity has been good. You know, my real identity isn't really known, anyways, so even when I show up as myself, no one knows who I am. But the idea was really to keep the project isolated from any biographical connotations. It puts more focus on the actual work: the music."
3Phaz performs on November 11 as part of the program curated by Heba Kadry.

Mong Tong 夢東
Combining a sincere obsession with their cultural heritage with lots of humor is also the forte of Taiwanese brothers Mong Tong 夢東.
The duo – who credit a mysterious entity only referred to as 仝 as their third member – has garnered accolades in the Taiwanese psychedelic scene and beyond, when they started touring with legendary (and now defunct) Japanese outfit Kikagaku Moyo. At the time of our conversation, the duo is still gleaming from a string of recent headliner gigs in Japan, and they're off to Australia three days later.
It's tempting to describe their approach – jamming on different instruments, piling up layers upon layers of sound, and then editing the results almost as sample fodder – with bygone terms such as "postmodern". Their ironic yet always respectful take on Taiwanese traditions and mysticism stresses that impression. One of the brothers, Hom Yu, runs an Instagram account devoted to the cover art of old Taiwanese esoteric books. To him, the account and the music of Mong Tong follow a similar idea:
"We are trying to take all this old, almost-forgotten art and find new ways to make it public."
Both members of Mong Tong have played in bands covering multiple genres, but their love of music started heavily inspired by shoegaze and different Western forms of pop and rock. On the shoulders of the psychedelic trajectory, Taiwan has developed a unique local genre called Mihuan 迷幻, which Mong Tong feel most connected to. Other bands in that vein include Cold Dew, 破地獄 Scattered Purgatory, 落差草原 WWWW Prairie WWWW (of which Hom Yu is a member), and Dope Purple (which features Chi on guitar).
"With Mong Tong, we are trying to make traditional music in a modern way, using modern technology," says Hom Yu. This may sound rather straightforward, but the results are a kaleidoscope of chaos and unlike anything out there. Listening to Mong Tong's debut Mystery and their follow-up Tao Fire means entering a tropical fever-dream of ancient astronautics, occultism, playful vocal samples, and walls of percussion and vintage keys. A sound as disorienting as it's addictive.
In other words: Mong Tong make highly conceptual music by following a surprisingly simple credo: "You can literally make everything you like into art, right? Do it. And don't take yourself so seriously." (Also, they would advise everyone to come check out Taipeh.)
Mong Tong 夢東 perform on November 12.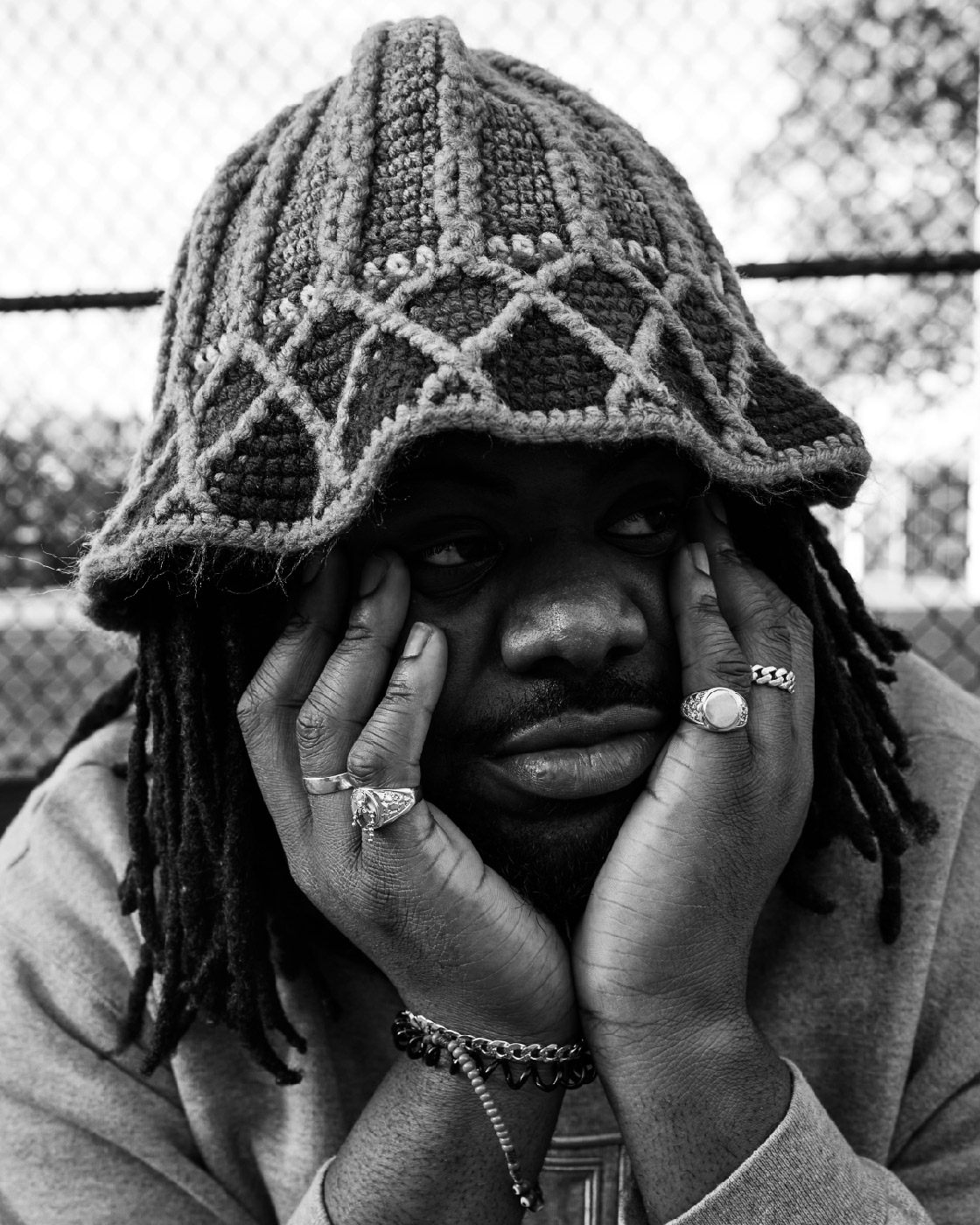 MIKE
When it comes to producing prodigies who are wise beyond their years, hip-hop has an unmatched track record. Nas famously was 19 when his debut album Illmatic dropped. Mobb Deep's Prodigy rapped "I'm only 19 but my mind is old" on Shook Ones Part II. By the time of his debut mixtape, Earl Sweatshirt was 16. One of Earl's contemporaries and collaborators, New York MC MIKE fits right into this legacy.
Aged only 24, his demeanor, voice, rhyme technique and release schedule are that of a veteran. Most recently, MIKE made waves with a guest verse on Sentry by Earl Sweatshirt and Alchemist. The track is the only readily available single of one of the most rumored indie rap releases ever, and MIKE more than holds his own next to his friend and mentor Earl. If you need more proof that MIKE's approach perfectly bridges the gap between legends young and old, revisit Stop Worry!, the third single of his latest solo album Beware of the Monkey, for which he shared the mic with dancehall pioneer Sister Nancy (Bam Bam).
Born in New Jersey, but raised partly in England, MIKE's love of music blossomed under the influence of UK rap and grime. He moved back to the States as a teenager and spent his formative years in Philadelphia and the Bronx. He first started releasing music at 19, but his career really took off two years later when he became a founding member of the collective sLums. His breakout mixtape Winter in New York set in motion a series of acclaimed, (mostly) self-released albums that made him one of the most promising East Coast acts.
MIKE's introverted-yet-powerful lyricism and soulful music make for a must see show, not just for hardcore rap fans. As long as you remember that – just like his idol, the late MF DOOM – it's all caps when you spell the man's name.
MIKE performs on November 10 as part of the program curated by Slauson Malone 1.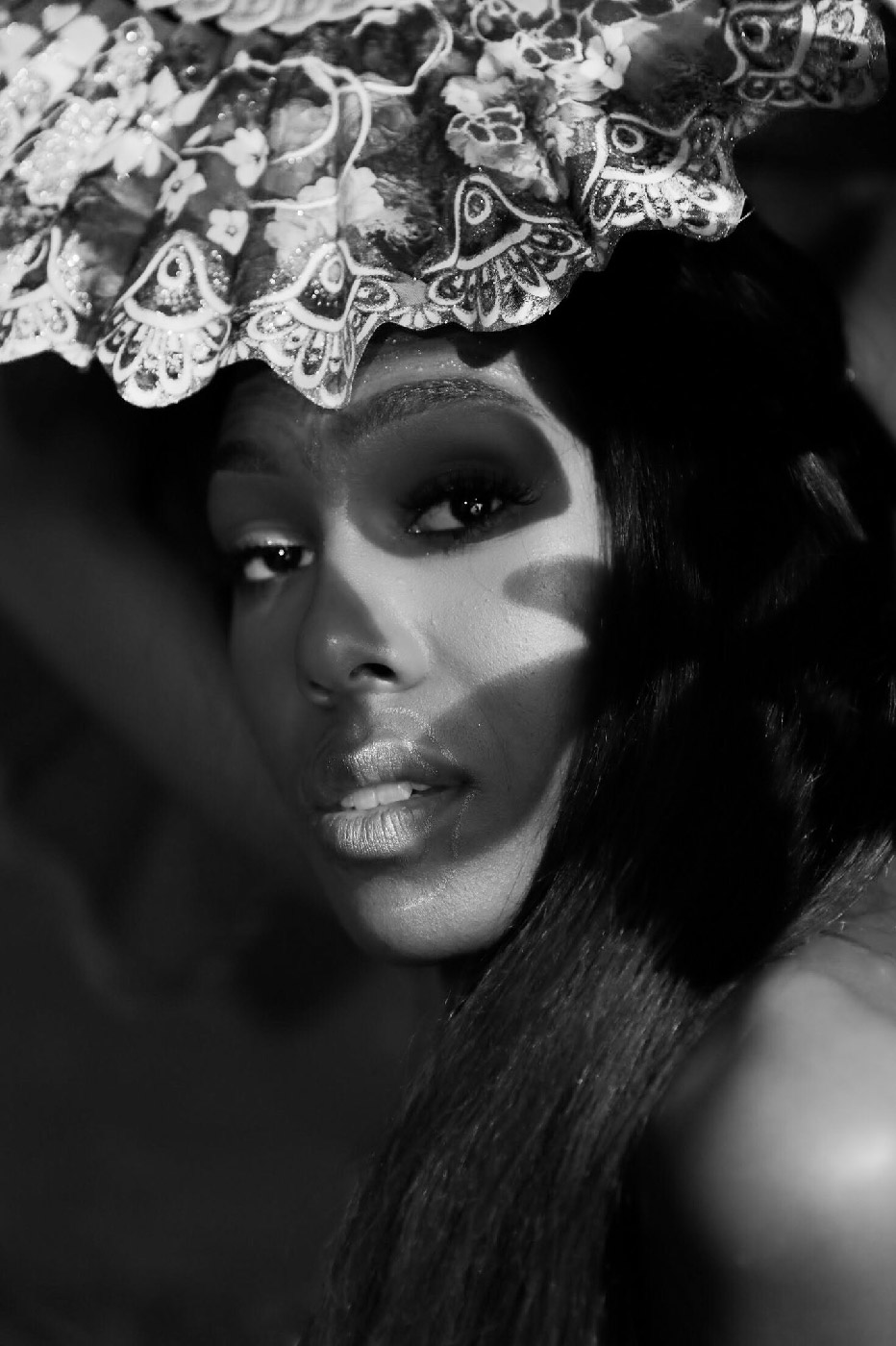 Ahya Simone
Detroit's own Ahya Simone is the proverbial renaissance woman. The classically trained vocalist, harpist, and songwriter not only works with some of the most trusted names in leftfield pop and performance art, but she is also the co-creator and star of Femme Black Queens, a web comedy series by and about three Black trans women in Detroit.
Born and raised in the 313, Simone first found her voice singing in church. "The Baptist Church, the Black church, is not only a place of fellowship, and worship of God," she explains. "It is also a place of skill development. It shaped my approach to music and shaped my philosophy around performance and approach to art making."
The harp came to her later, in her Freshman year in high school - a time, in which she also started to embrace her femininity in new ways. Behind her in the Zoom window stands a beautiful electroacoustic harp. "That's my new baby," says Simone and laughs. "Her name is Oceania, this is a custom color."
In college, she first tried to focus both on harp and singing, but the demands of the instrument prevented her from pursuing both. "Also, this was around the time that I started living my truth and becoming more of who I am."
"I stopped singing for a while during those college years. But if you're a singer, the song never leaves you. You carry your voice with your body – everywhere you go."
Knowing that she wouldn't want to work in an orchestra pit and play classical music for a living, Simone started seeking out new avenues. Around that time, she deepened her knowledge about jazz harpists like Dorothy Ashby and Alice Coltrane, but also about the work of contemporaries like Brandee Younger. "What did they do? How did they get to know what they knew? And then I realized: I still had a desire to sing."
In the mid 2010s, Simone started touring with some of her favorite artists such as Juliana Huxtable on her Triptych performance art piece, and with director Dream Hampton on a score for a short film about the murder of a trans woman in Detroit. Shortly after, Kelela tapped her to remix one of her songs. This intersection of nightlife and art spaces, film and performance art has become where she's most comfortable in her artistic expression.
But it's not all commissioned work and harp sessions for Ahya Simone. "To make the harp sing, you have to sing," says Simone. Frostbite, her debut single under her own name, is testament to the fact that she very much got her voice back. It's a powerfully sung, harp-driven R&B tune and further proof that Simone really has a plethora of directions to excel in.
Ahya Simone performs on November 10 as part of the program curated by Slauson Malone 1.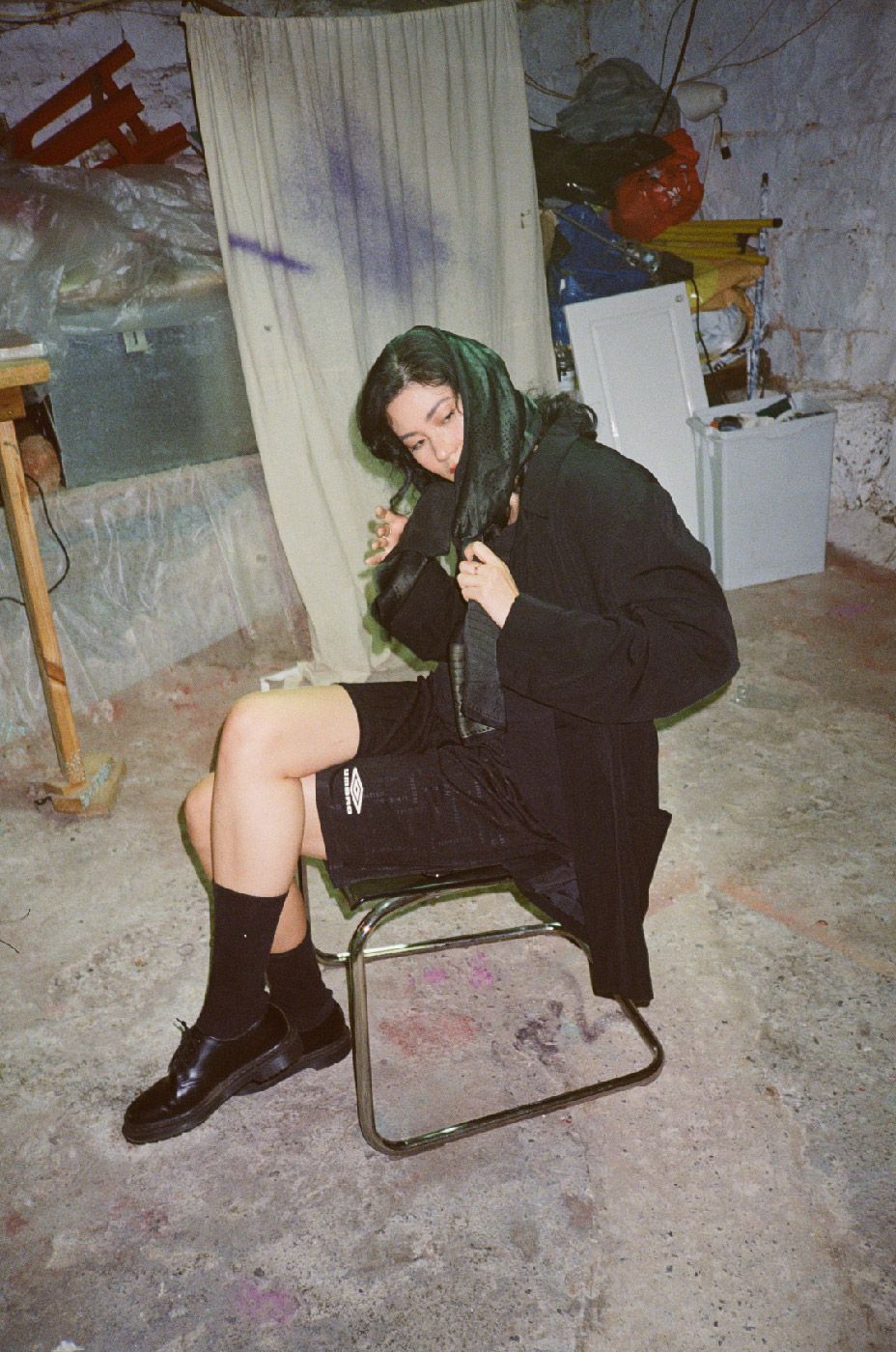 YL Hooi
When asked for a quick rundown of her musical socialization, Melbourne's YL Hooi offers a whole rollercoaster ride of pop epiphanies: Fighting with her parents to play the French horn over the trumpet. Spice Girls. Lip synching to NWA's Fuck The Police. Top 40 radio and a specific drum rhythm that her mother used to hum. Also: Drake, GZA, Rihanna, Bad Brains, Pan Sonic, and rediscovering electronic music in London at 19.
Her most formative brush with the experimental underground came even earlier: at 16 she got to interview transgressive Michigan legends (and fellow LGW 2023 performers) Wolf Eyes for her community radio show. "I was coming in completely unprepared and eventually asked them to make an acrostic poem using the letters in 'Wolf Eyes'… only to see myself as a meme ten years later on their Instagram! I hope they read this."
As wild as this mix may read, it all makes perfect sense when listening to YL Hooi's debut Untitled. The album, which was first released on tape in 2019 and pressed on wax two years later, combines an unphased post-punk cool with the hypnotic production techniques of dub and kosmische musik.
Valya Ying-Li Hooi is the core person behind YL Hooi, although she stresses that the project really is a collaboration between her and Tarquin Manek AKA Silzedrek. A mainstay of Melbourne's underground, Manek is a producer and instrumentalist affiliated with HTRK, Carla dal Forno and the Blackest Ever Black label. "I think with my Chinese-Russian heritage and Tarquin's Roma heritage, and us both growing up in Australia, there's a mix of culture within the project in general," says Hooi about their collaboration. "We would both like to explore more of our own ancestry going forward. Between myself and Tarquin I think we have a lot of scope to enter spaces that allow for anything to happen."
YL Hooi performs on November 11 as part of the COSMOS Live program.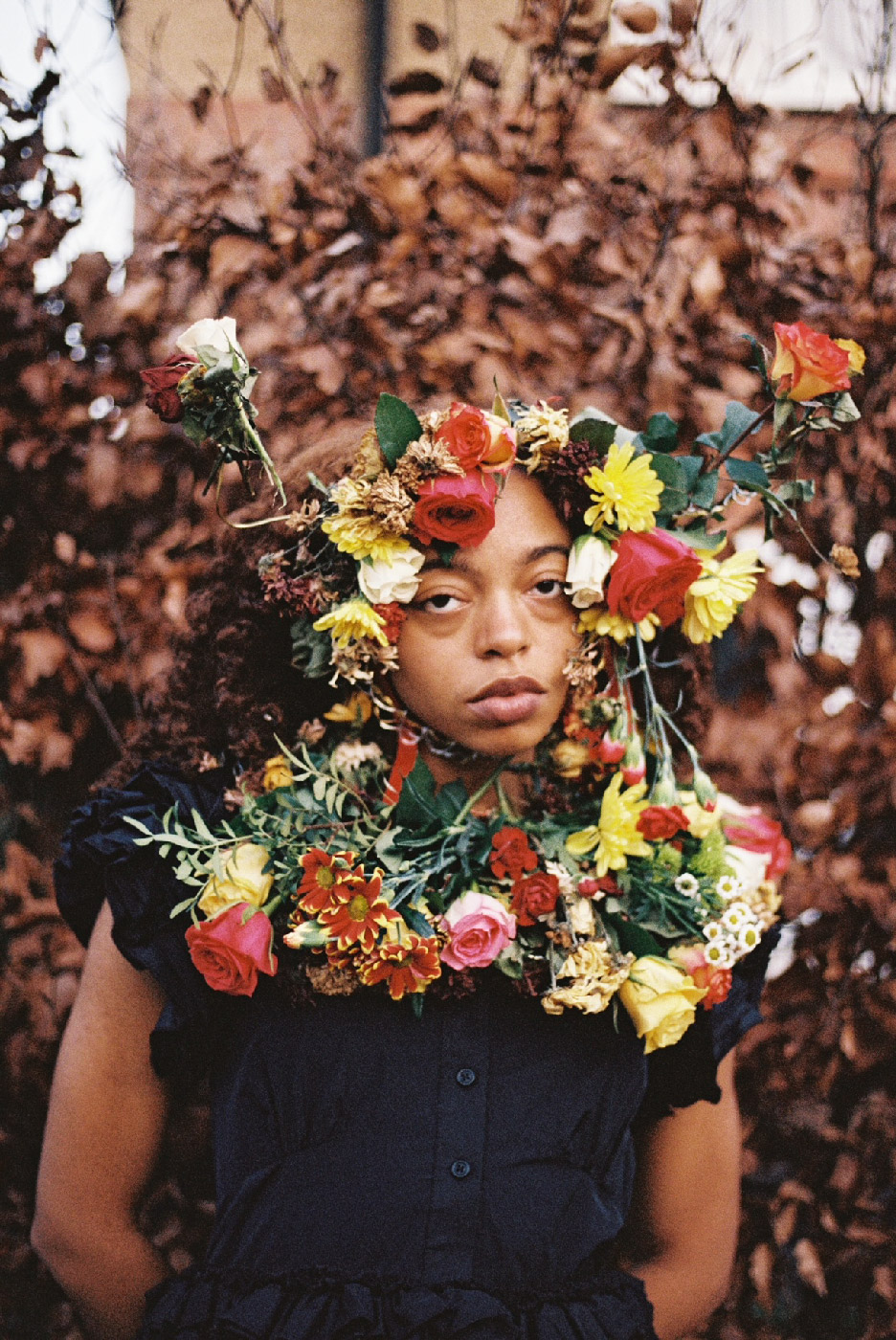 Damsel Elysium
London-based composer, multiinstrumentalist, and performer Damsel Elysium is an outlier – even in this list of artists.
"It wasn't really my intent to be a 'musician'," they explain. "I was just running on impulsive excitement and following what my ear liked. I was thinking about sound and texture and tone rather than melody – even though now I see them as one and the same."
Just like Nyokabi Kariũki – an artist they cite as a kindred spirit – Damsel Elysium is classically trained but "struggled under the pressure that classical institutions are built on". Swapping the violin for a camera, they went on to study film, only to realize how much they missed making music. After reviving their relationship with the violin, they picked up a double bass and further explored ways of using classical instruments to create sounds and textures that defy the strict logics of Western classical training.
In similar fashion, they understand their practice as an exercise in decolonizing music. Which is not only a vast field but also a highly personal one: "At the moment I've been thinking about notation and how it's used as a parameter for being a 'good musician'. I never really took well to reading music, although I can, it's just never made great sense in my head. So during my rediscovery of music and thinking about how I could decolonize my own music practice, I became 'anti-score' – only working by ear and improvising. Free form writing, no time signatures, no bar lines, no metrics."
Decolonization, they add, is not just about issues of race and gender, but about neurodiversity as well.
"I want other performance-adjacent people to understand that there isn't one set rule for making music. Question absolutely everything you know about performance."
Their radicality and knack for experimentation made them an in-demand collaborator – whether it's performing in a church alongside FKA Twigs, or taking over Southbank Centre with the London Contemporary Orchestra. The performance space itself plays an important part as well. "Spaces are intrinsic to my process," they say. "They are as much a part of the story and sound world as the instruments on stage. I like to interact with the natural acoustics of a space, push it, pull it, and see what the space gives back." And it doesn't stop at sound. Known for putting great emphasis on the visual aspect of a performance, Damsel Elysium aims to complement the given architecture, colors, energy, as well as the audience. "This is why I love old historic buildings, churches, and open spaces, because the 'quirks' or 'degradation' of age can shape everything."
Interaction with people, spaces, and different methods of creating art may be essential for their practice. But asked about their affiliation to any scene or musical heritage, Damsel Elysium maintains a radical, exploratory stance: "I feel like Damsel Elysium is about creating a new one that doesn't yet exist." And further: "Unless it involves seeking pleasure from the sounds of passing trains I'm not quite sure what local musical heritage looks like."
Finding pleasure from the sounds of passing trains… you'd be hard pressed to find a more specific yet universally applicable sentiment.
Damsel Elysium performs on November 11.