The New Yorker picks Etran de L'A
ï

r's cellphone-recorded 'No. 1' as album of the year

Wednesday Dec 9th 2020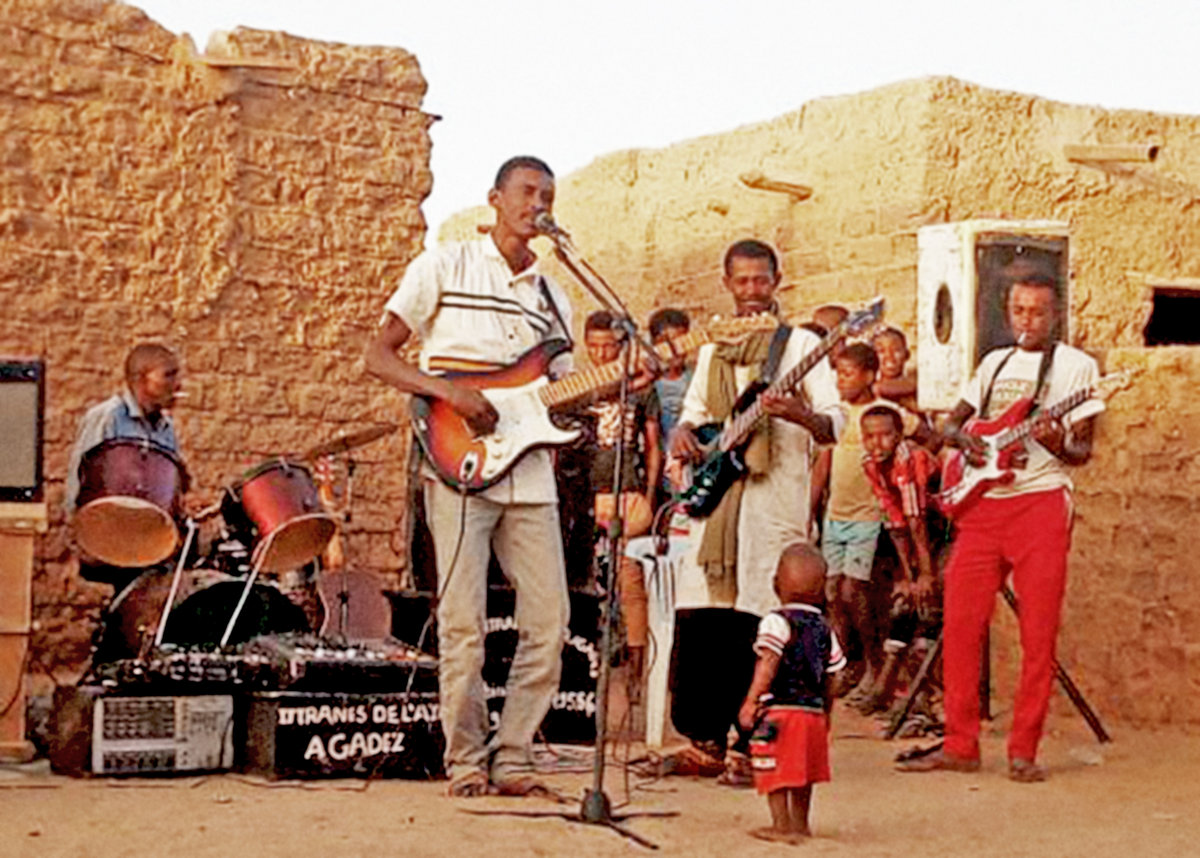 Etran de L'Aïr are a wedding band based in the town of Agadez, an urban center of the desert, and a city renowned for the production of music – in particular the electric guitar and the so-called "desert blues".
The name Etran de L'Aïr translates to "the Stars of the Aïr," the mountainous region of Northern Niger. The group incorporate vastly different musics into their repertoire, maintaining a festive electric style executed by a constant dialogue between three guitars. Their music is often celebrated at weddings, baptisms, political events and outdoor soirees.
Their album 'No. 1', recorded on a cellphone, was released through Sahel Sounds as the first installment of the 'Music from Saharan WhatsApp' series. The project is an experiment in giving bands a more direct income stream, and empowering them in the worldwide monetization of their own art. The New Yorker's Amanda Petrusich recently named 'No. 1' her favorite album of the year, stating that it reminded her of "what it feels like to be outside, among friends, happy, dissolving into sound". You can listen to the album below.
"No. 1' was recorded live, outside of the band's compound in the outskirts of Agadez, and it contains absolutely everything I have desperately missed about non-virtual concerts: heady, spontaneous grooves, the sound of people clapping, involuntarily loosed whoops." -
The New Yorker
Etran de L'Aïr will perform live at Le Guess Who? 2021. Also performing at the festival are a.o. Mazaher, Y-Bayani & Baby Naa And The Band of Enlightenment Reason & Love, DJ Lycox, Damon Locks' Black Monument Ensemble and many more.