The Guardian interviews Farida Mohammad Ali, "the mother of all maqam"
Tuesday Aug 1st 2017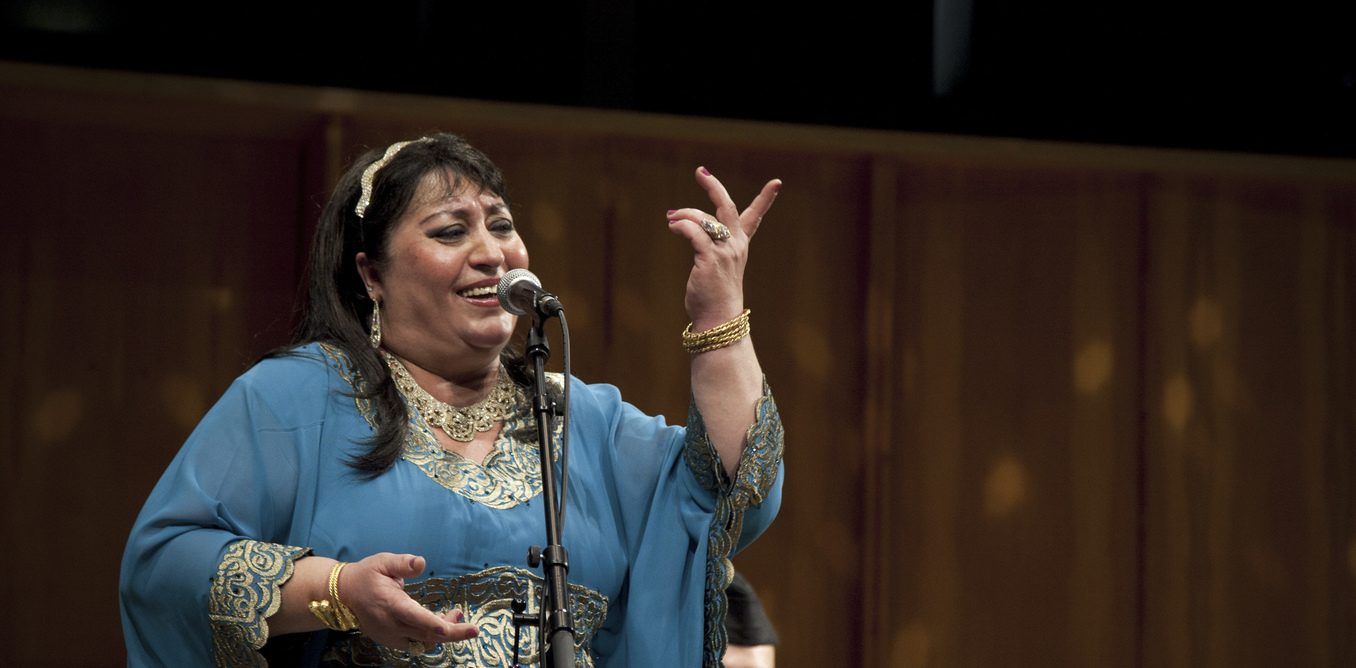 Farida Mohammed Ali's mastery of the ancient maqam discipline - a lifetime's pursuit - is truly extraordinary. In execution, this traditional singing technique requires full command of complex melodies, as well as a an understanding of the embedded philosophies within them. But most of all, it's common custom in Arabic cultures for maqam singers to be male.
"I was fortunate to be born in the southern Iraqi town of Karbala, where attitudes towards women were a little more tolerant," Farida says. "Even so, for a woman to sing maqam is most unusual, because it is more than simply music: it is bound up with culture, food, spiritualism. It is a way of life."
The Guardian interviewed the Iraqi musician on the traditions and origins of maqam, about the Iraqi Maqam Foundation, and about living in Utrecht, but their hearts belonging to Iraq.
"When Farida became the first Iraqi woman to perform maqam in the US in 2001, the New York Times reviewer likened her to Linda Ronstadt, while the Chicago Tribune detected "the swelling sweetness of Bonnie Raitt wrapped around the gale-force power of Pavarotti."
Read the full interview here. Farida & The Iraqi Maqam Ensemble is curated by Jerusalem In My Heart for Le Guess Who? 2017, together with a.o. Abdel Karim Shaar, Alanis Obomsawin performing 'Bush Lady', Moor Mother, Linda Sharrock, Nadah El Shazly, Matana Roberts, and many more.