Sudanese/London collective The Scorpios release new single 'Mashena'
Saturday Jun 23rd 2018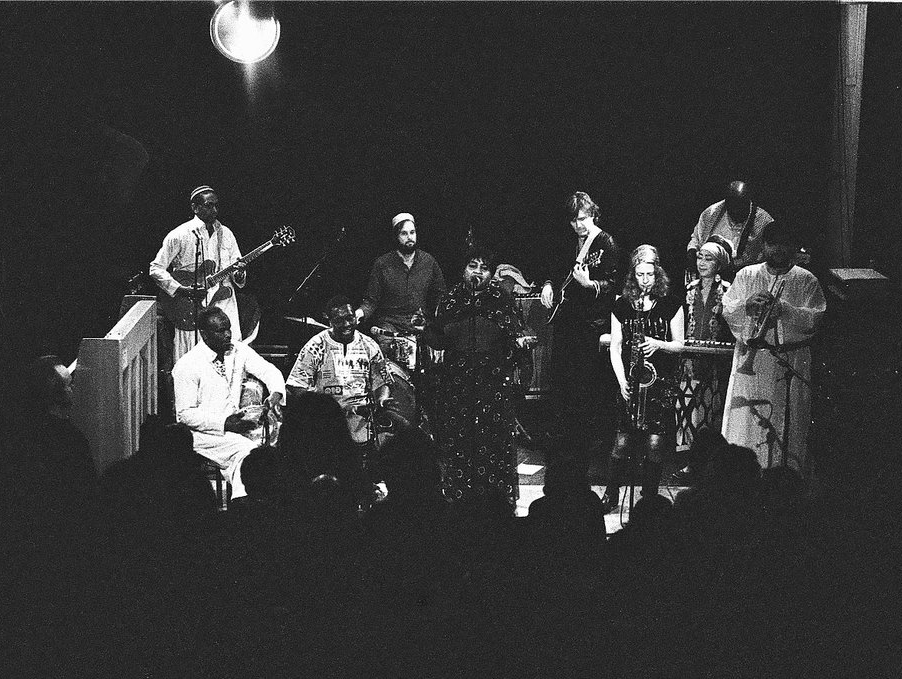 Having fled from the fundamentalists in their home country of Sudan, the original members of psychedelic group The Scorpios established themselves in London during the 80s. After releasing their self-titled debut album last year, The band now release a new single titled 'Mashena': a dancefloor friendly song characterized by an elated mix of Arabic rhythms, raw Eastern funk and vintage psychedelia. The B-side features the compelling, slowburning song 'Samha'. Listen in below.
"The Scorpios have a truly trans-continental sound. The band are from Central Sudan but fled the country's fundamentalist regime for London. Now, the seven-piece are telling a unique musical story – combining Western psychedelia and jazz with African songwriting and percussion." -
WOMAD
The Scorpios will perform at Le Guess Who 2018 together with a.o. Art Ensemble of Chicago, Ebo Taylor, BCUC, Sibusile Xaba, King Ayisoba, Hailu Mergia, Sons of Kemet, Kadri Gopalnath, The Mauskovic Dance Band and many more.