Stream: Oliver Coates releases new album 'Shelley's on Zenn-La'
Friday Sep 7th 2018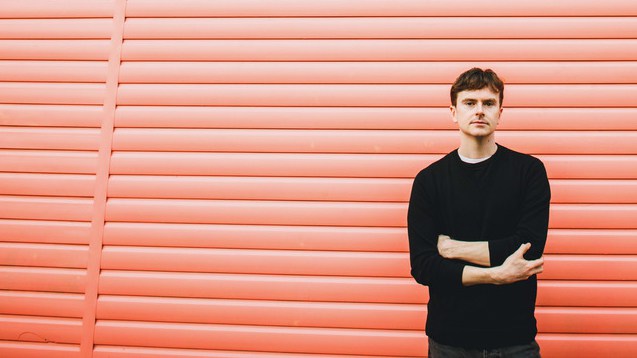 London cellist, composer and producer Oliver Coates has released his new album 'Shelley's On Zenn-La' via RVNG Intl. The inspiration for the album was a legendary nightclub in the city of Stoke-on-Trent called Shelley's Laserdome.
'Shelley's On Zenn-La' is characterized by Coates' transcending view on classical composition, using digitally processed cello pieces with avant-pop and disco experiments. Previously, the avant-cellist collaborated with a.o. Terry Riley, Thom Yorke, Mica Levi, Laurel Halo and director Paul Thomas Anderson. Listen to the album below.
"I like hearing how one tone is enriched by another tone modulating the first, resulting in gleaming sets of new harmonics. I started thinking about placing live cello playing into a chain of antagonism resulting in sounds I found beautiful." - Oliver Coates via
FACT Magazine
Oliver Coates performs at Le Guess Who? 2018 together with a.o. Lucrecia Dalt, Lucy Railton, Kate NV, Colin Stetson, Beverly Glenn-Copeland, Rizan Said, 700 Bliss, SASAMI, Maja S.K. Ratkje, and many more.