Stream Kikagaku Moyo's new album 'Masana Temples' in full
Sunday Sep 30th 2018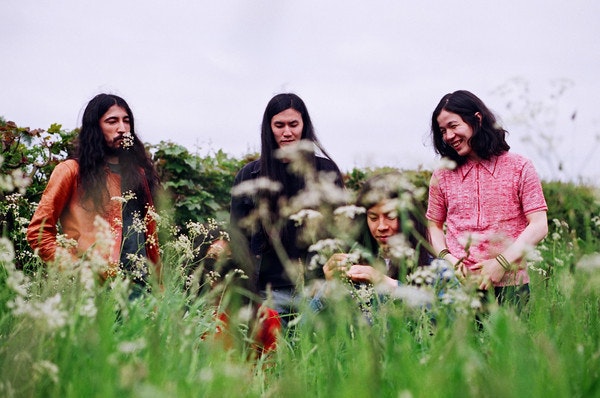 Tokyo-based group Kikagaku Moyo forges heavy-improv psychedelia, including elements of German Krautrock, classic Indian raga and acid folk. Kikagaku Moyo - Japanese for "geometric patterns" - finds a perfect balance between tense, crushing jams and delicate, tender moments, delving deep into uncharted, psychedelic terrain.
The band's new album 'Masana Temples' is the culmination of the band's experiences living and traveling together, with the word 'Masana' birthed by the band members themselves, meaning: "a Utopian feeling, an existence where everything can interact harmoniously and offer inspiration and understanding."
The band are now streaming the album in full, ahead of its release on 5 October via Guruguru Brain. Listen below:
"Tokyo, Japan is Kikagaku Moyo's home, but the wandering band looks to the world to make its psychedelic music. Rumbling hard-edged rock and acid folk are dipped into motorik rhythms and sitar drone, developed through the band's five-year discography and extensive tours in America and Europe." -
NPR
Kikagaku Moyo give two performances at Le Guess Who? 2018; one of them a one-off collaboration with Ryley Walker entitled 'Deep Fried Grandeur'. Also performing at the festival are a.o. The Breeders, Shintaro Sakamoto, Psychic Ills, SASAMI, Please The Trees, STUFF., Vera Sola, Mudhoney, Bo Ningen, BCUC, and many more.